Edinburgh. The capital city of Scotland. Home to the Edinburgh Fringe Festival, Edinburgh Castle and many cobbled streets!
I hope my guide helps you plan the perfect trip!
Day 1- Travelling to Edinburgh, Edinburgh Castle and Comedy Club
It's easy to get to Edinburgh, especially from London. You can take a train, drive, take a coach, take a sleeper train or fly there. Which one is faster? Well take a look at this guide from Independent Travel Cats.
Top tip: Take the train. It takes 4 hours and 20 minutes to get to the heart of Edinburgh Waverley Station. Along the way you'll see some stunning scenery, especially as you get closer to Scotland. My train ticket cost me roughly £80 inc. return (railcard discount applied).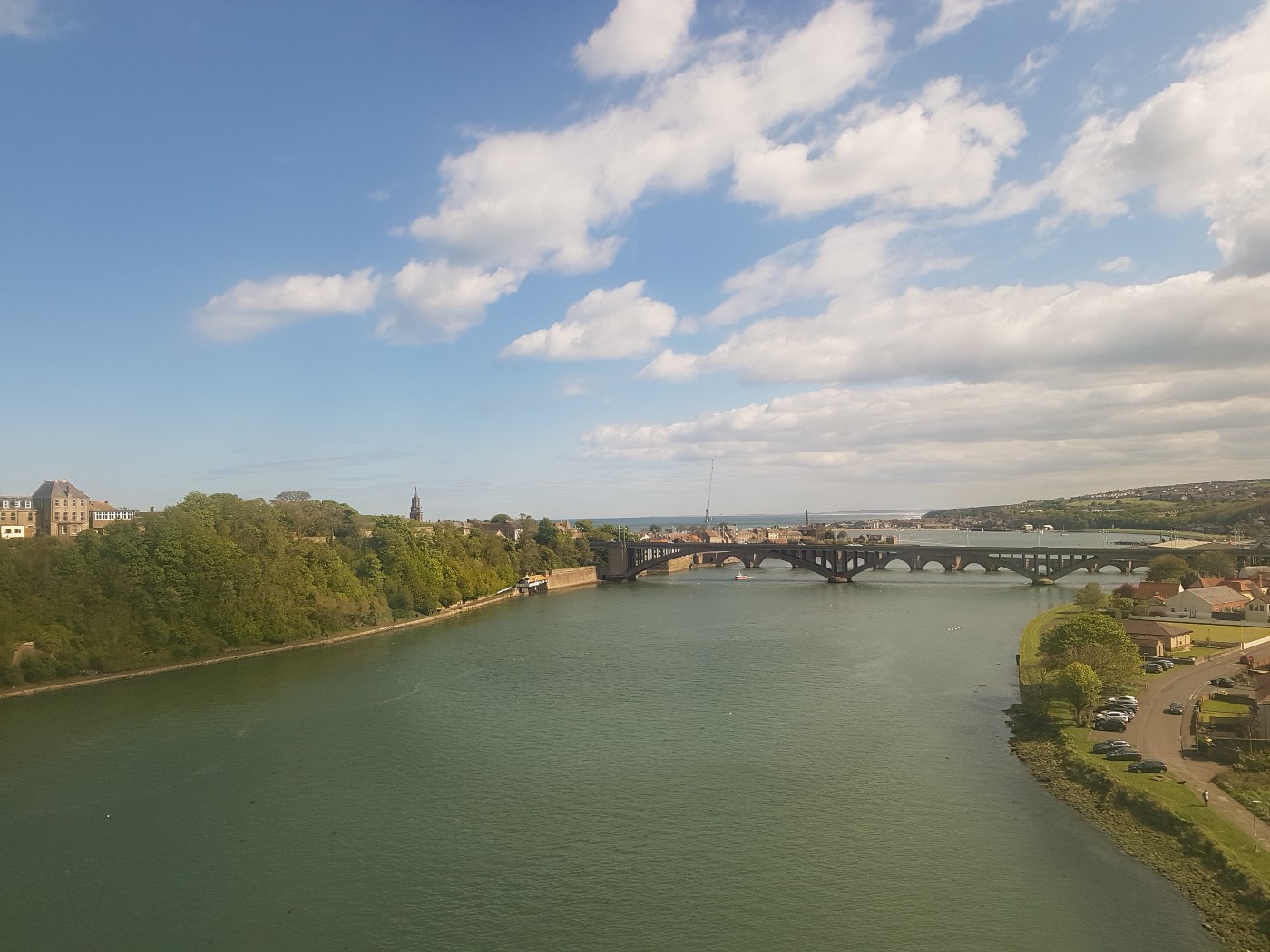 This view explains why I prefer to take the train rather than fly. You'll also see the Glenfinnan viaduct, famously seen in the Harry Potter movies.
Once you arrive in Edinburgh, it's time to try some of the local cuisine. The first thing you have to try is Haggis, Scotlands National Dish.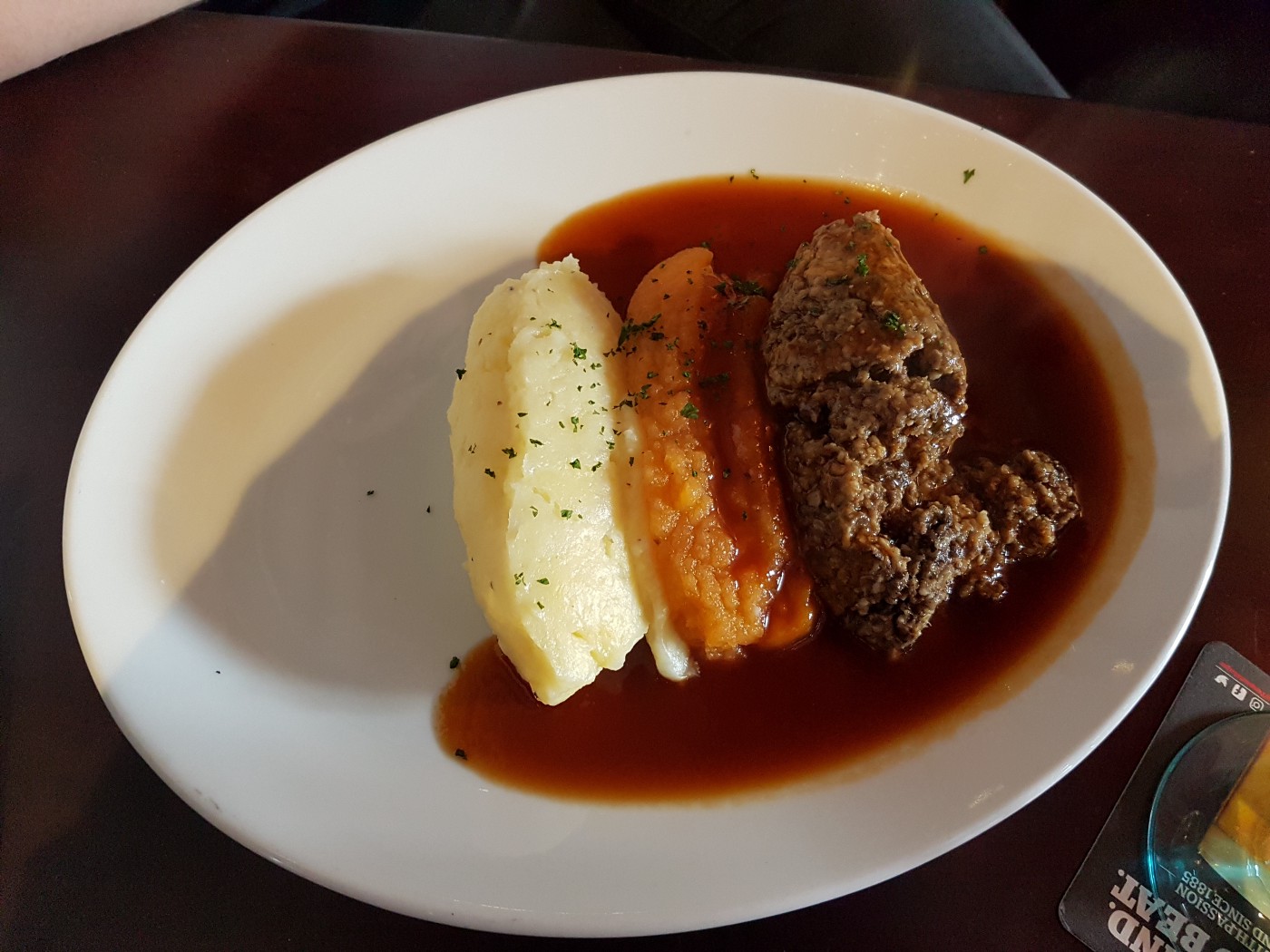 We ate at the Doric, Edinburgh's oldest gastro-pub, built in the 17th Century. It's just opposite Edinburgh's dungeon attraction.
After grabbing a bite to eat, make your way to Edinburgh Castle, the home of Scotland's crown jewels. Situated on a volcanic rock, the castle offers stunning views of the city. My group and I opted out from going inside because we still had our luggage with us. If you decide to go, I recommend getting a fast pass ticket beforehand. Tickets cost roughly £17.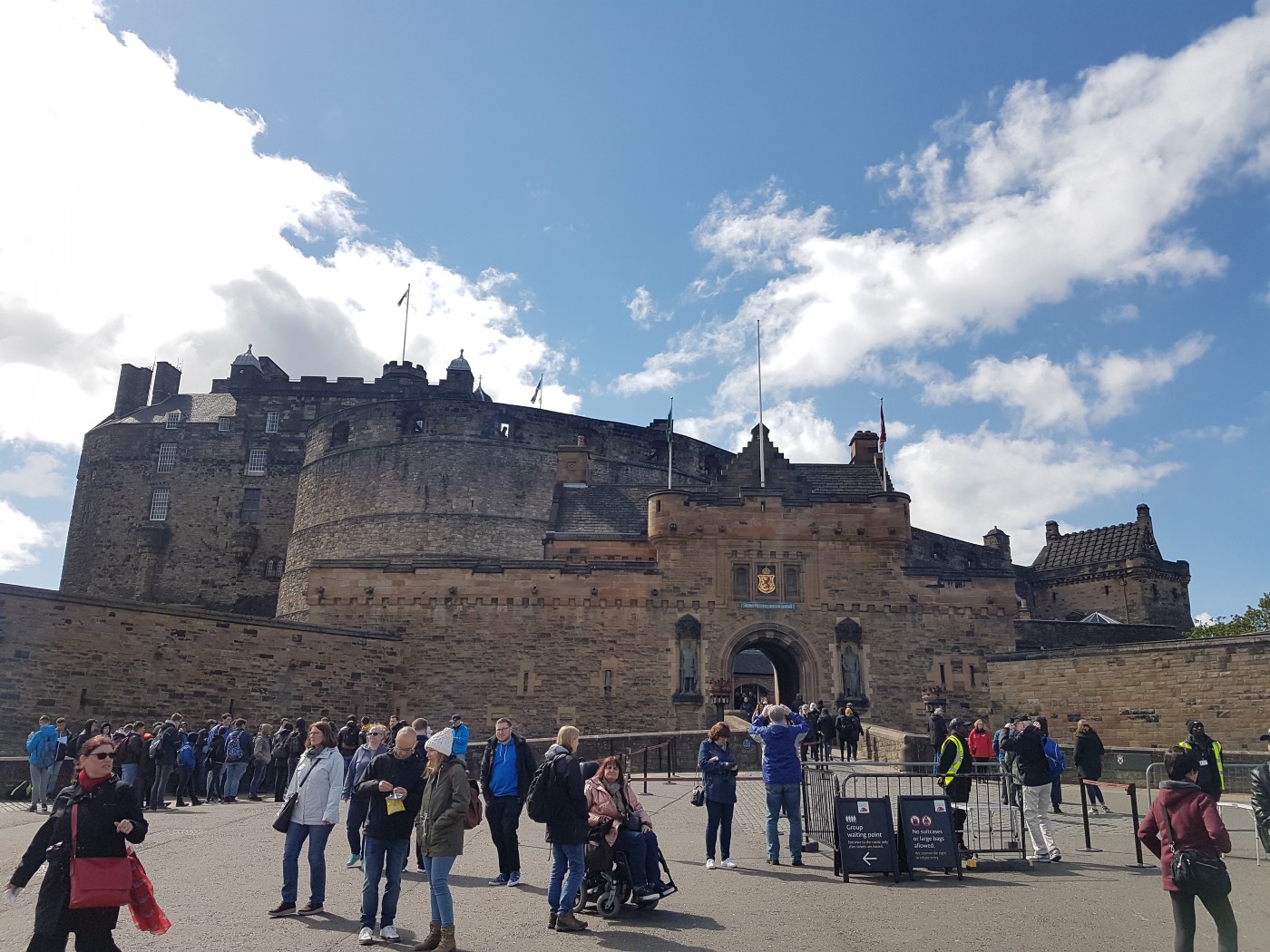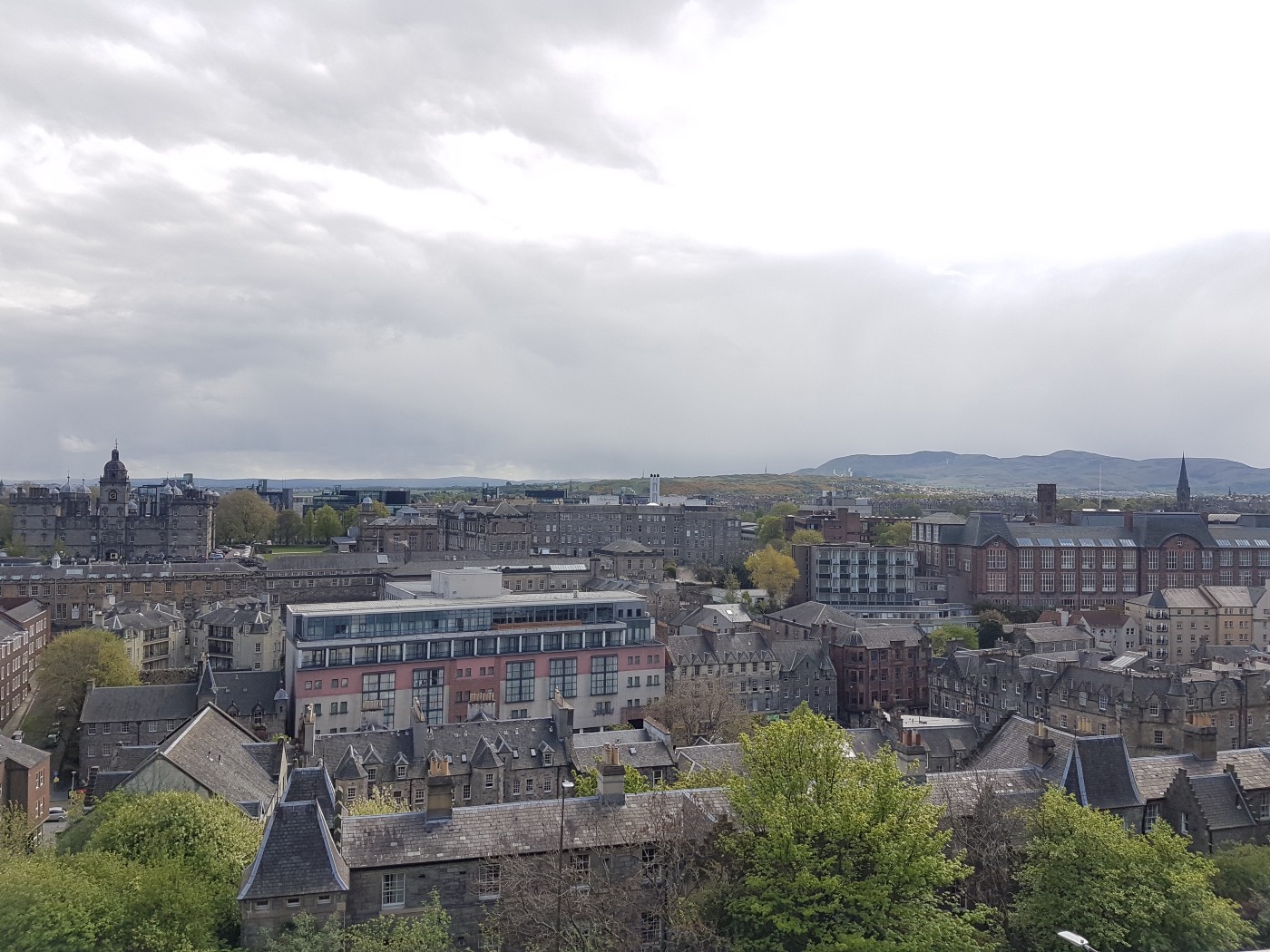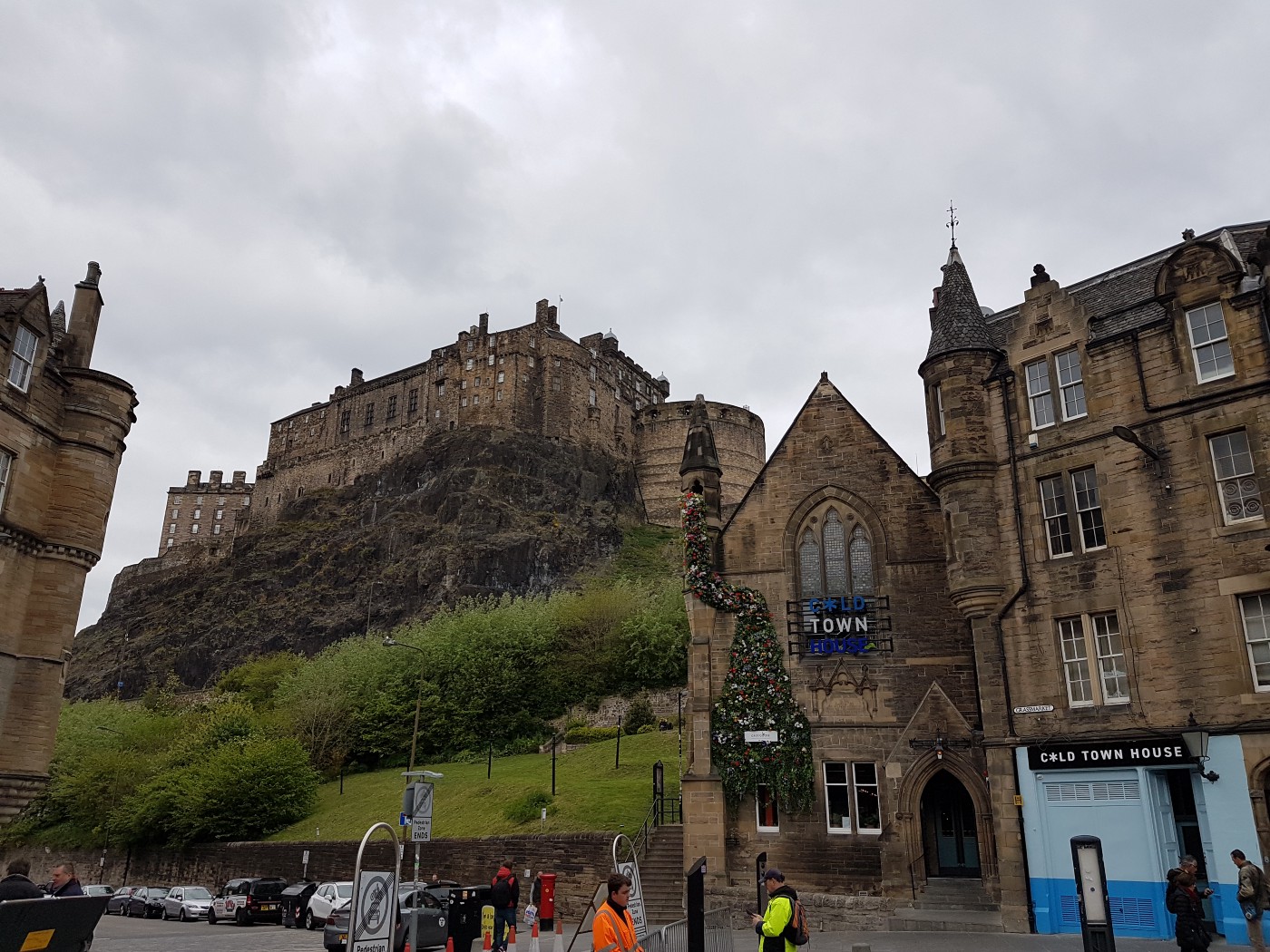 The castle is situated on volcanic rock.
We headed to our accommodation to settle in. Our accommodation was located 10 minutes near Edinburgh Castle, close to a number of attractions, restaurants and bars. The area felt residential and safe. We stayed at this AirBNB. The place felt modern and clean. The place itself caters for 8 people. Perfect for large groups.
After relaxing in the apartment, it's time to head to a comedy club. Edinburgh is famous for the wide variety of comedy it has to offer. We went to Monkey Barrel Comedy.
It's roughly £14 per person. Bargain. Be sure to book ahead — comedy nights are popular!
Day 2 — Boozy Brunch and Arthur's seat
After a busy first day, we headed to Bar Soba to start the day right. It costs £30 per person. You get a sharing platter for your table and a main meal. I chose Singaporean Noodles (see picture). You can also select four drinks out of the following: Drumstick Caipiroska, Strawberry Sail Daiquiri, Glass of Prosecco or Bottled beer (Tsingtao, Sol or Chang).
After a heavy meal, it's time to walk off some calories, and head to Arthur's seat (extinct volcano) for hiking. Near to Arthur's seat you should pass or see the Scottish Parliament.
Top tip: the best way to get around Edinburgh is to take an Uber. The city is compact so travelling around doesn't take a long time. Trips never cost me more than £5.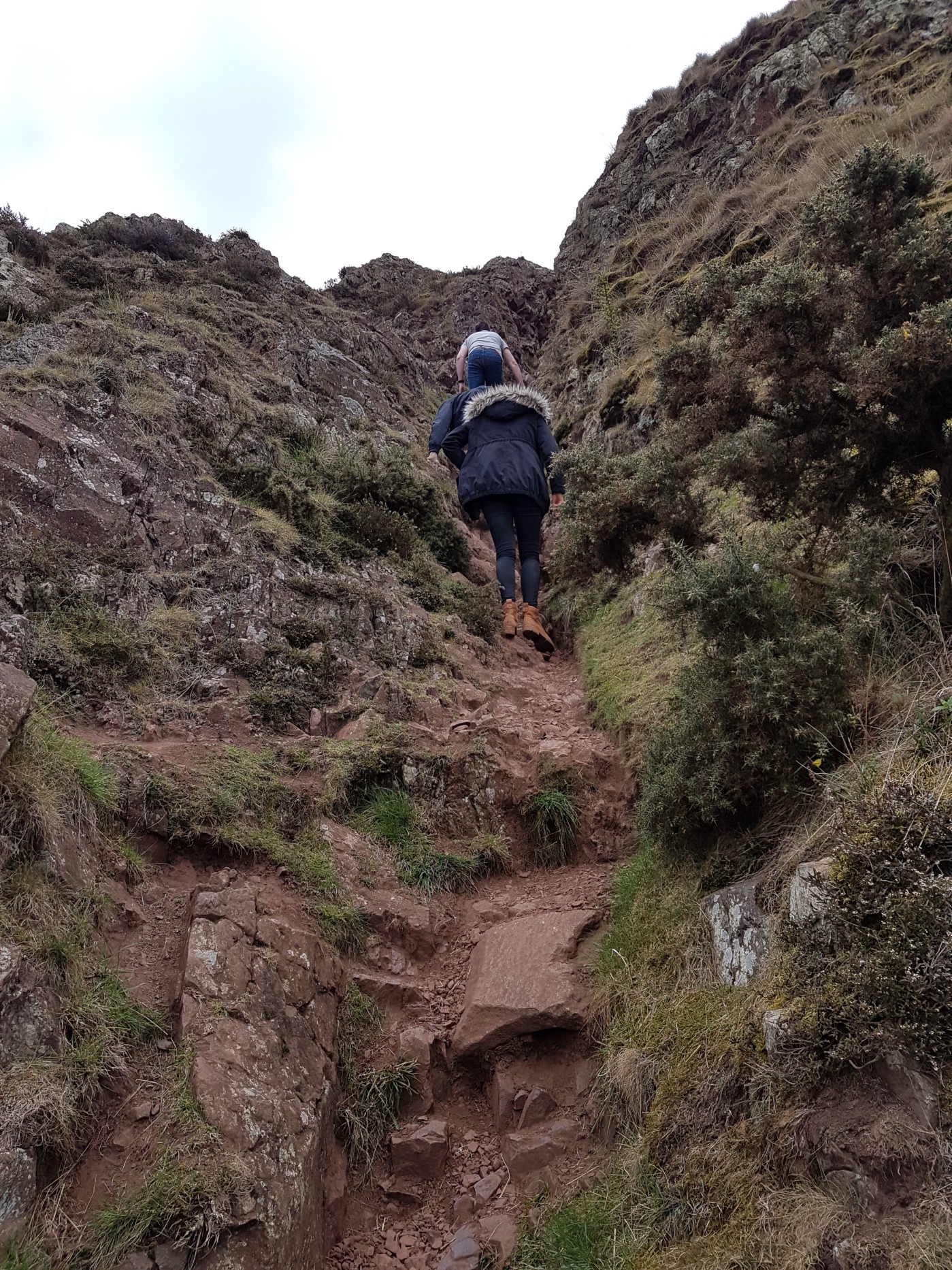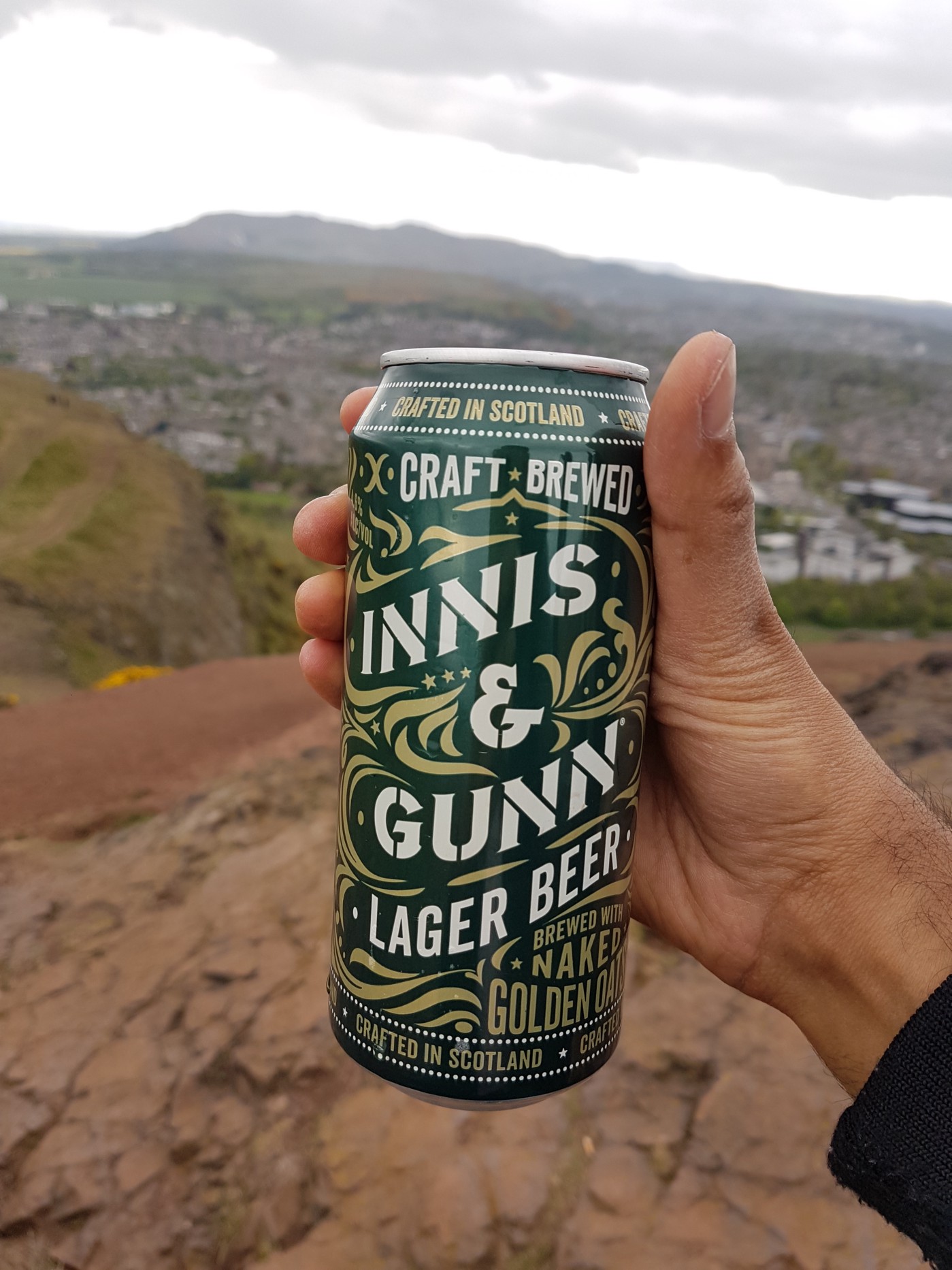 Don't attempt to climb up steep sides, only do so if you are confident in your climbing ability and are wearing the right footwear. Just follow the crowd to the top. Crack open a beer once you reach the top. You deserve it!
In the evening, you want to make sure you check out Edinburgh's nightlife. There's just so many great pubs, bars and clubs — it's impossible to choose from. This guide should help.
Day 3 — Shopping and Heading Home
Time flies fast when you are having fun. After checking out of our AirBNB, it's time to get in some last minute sight seeing and shopping.
Head to West Bow, the of the Old Town, and a World Heritage site. Shop to your heart's content.
Top tip: you must go to Hula Juice Bar on West Bow for a healthy smoothie. Thank me later.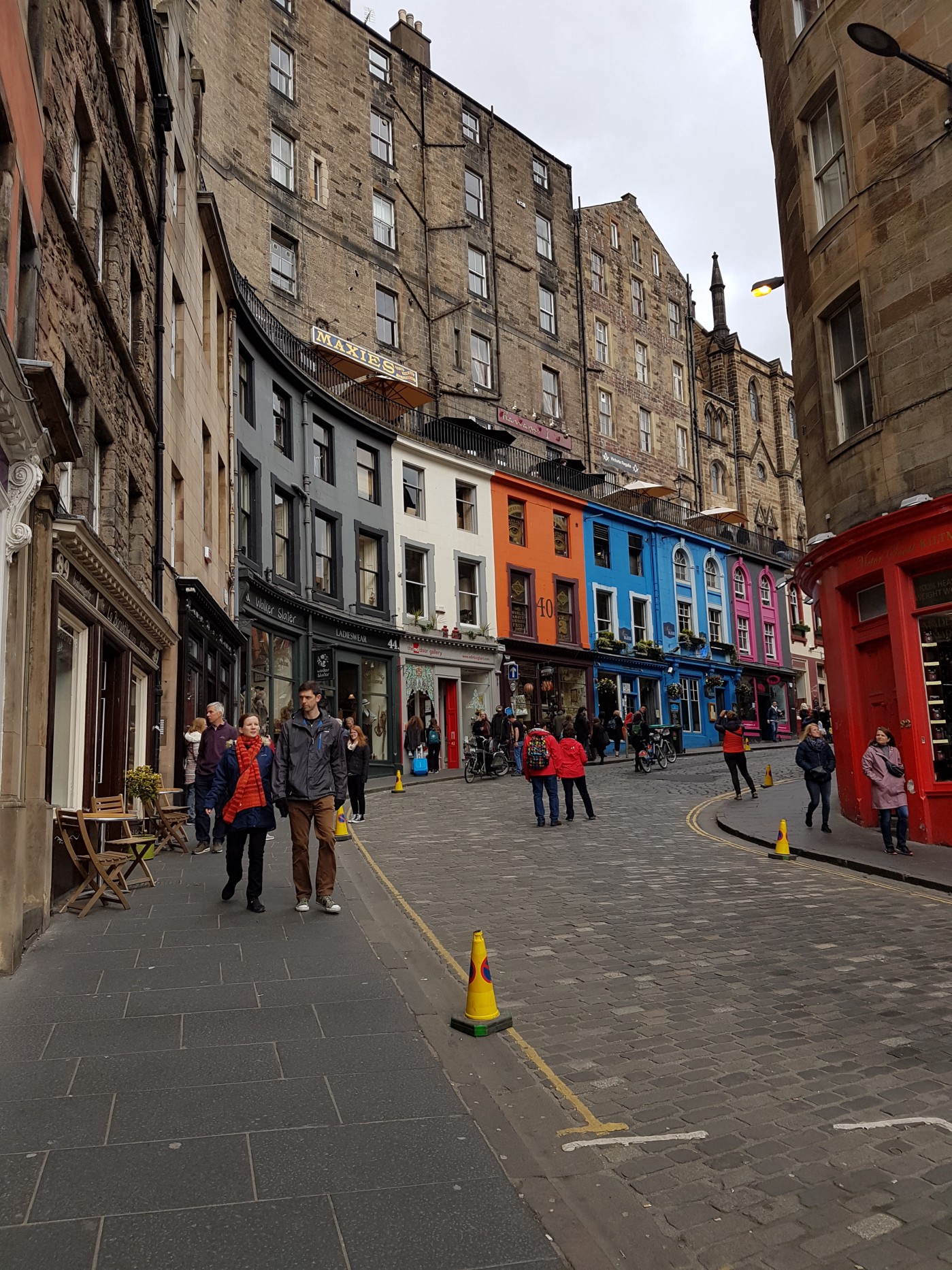 There are so many Harry Potter shops you may get a bit overwhelmed visiting them all. Of course, JK Rowling was said to have written many of her books in Edinburgh. I do think these shops are expensive but they do have some items that make for cool souvenirs.
If you are staying longer than a weekend, or want to do something different than I recommend:
I'd like to reserve a special mention to the people I travelled with. They made it an unforgettable experience. Thank you Rob, Leannah, Elly, Henry, David, Heidi, Emma and Steven.