In this blog series, I will describe how to go about creating a product vision, strategy and roadmap.
A product vision is the future you want to achieve in 3-5 years. It is your north star. Everything you do in regards to your product should meet your vision. It inspires people. It motivates people to make your product better.
It's also the first step to creating a product strategy and product roadmap.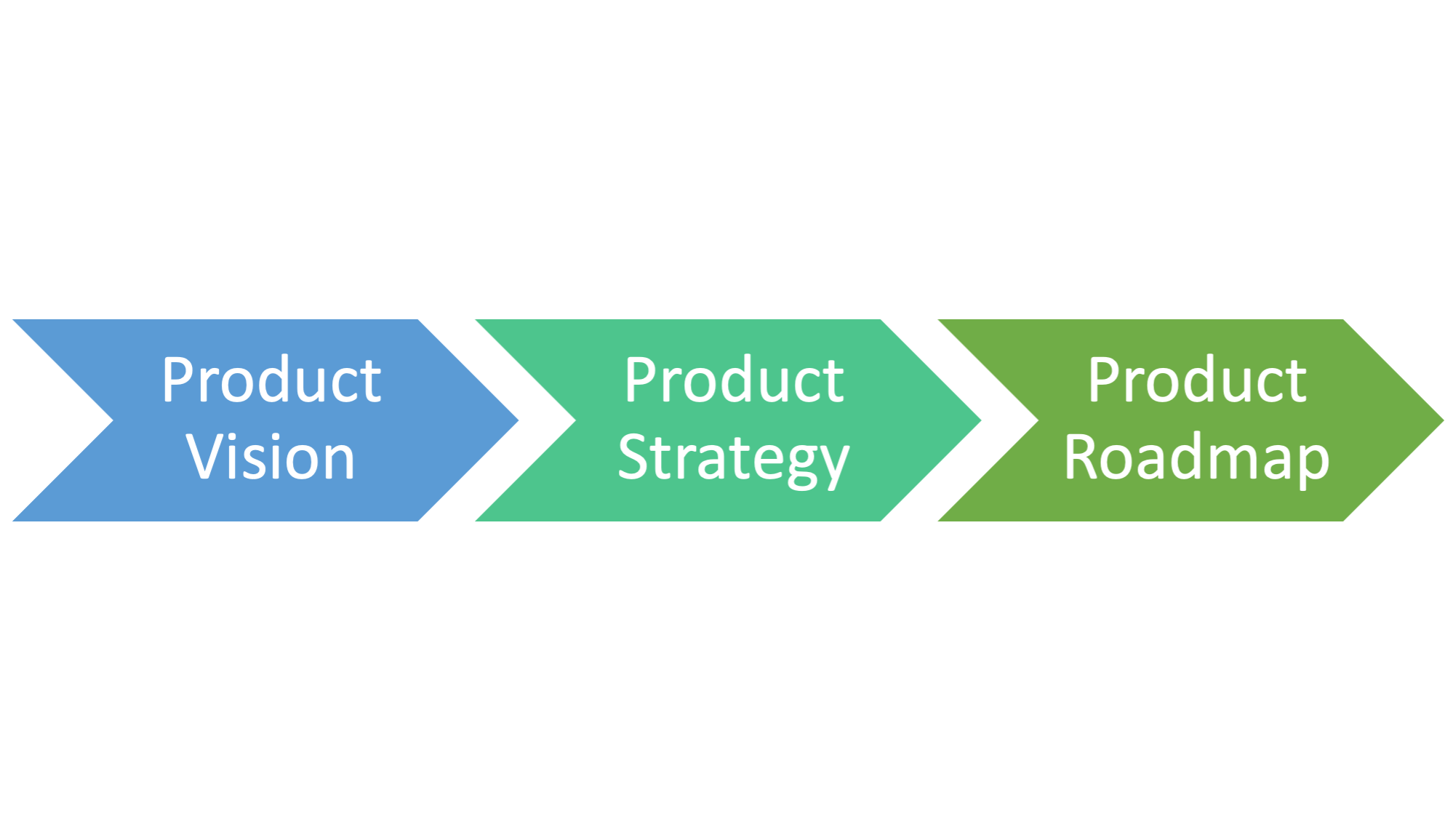 Examples of a good company vision
A product vision is different to a company vision. A company vision is broader and all-encompassing, capturing the many facets of the business.
Let's look at an example:
What's the point I'm trying to make? A company vision dictates the direction your organisation is heading. It's not meaningless platitudes. Organisations should live and breathe their vision. A product vision will keep in mind the wider company vision but will be more specific.
Before you create a product vision
You must understand your users. Do you understand their problems? Do you understand their needs? Do you understand how they access your product? If not, go out and speak to your users.
Roman Pichler's vision board is a useful structure to work through. Once you feel confident in answering these questions, you are ready to craft your product vision.
Product vision structure
This structure is from Geoffrey Moore's 'vision of the product' from Crossing the Chasm.
For [our users],
whose [problem to solve, user needs],
the [name of the product],
is a [product category],
that [key-benefits, reason to buy it].
Different from [competition alternative],
our product [key-difference, unique selling point].
Workshop structure
At this workshop you want a broad range of experiences (marketing, finance, comms etc.). You want to run this workshop many times to get stakeholder-buy in.
Create a shared understanding of the product. Speak about your users and their needs. [15 - 20 minutes]
Ask individuals to follow Geoffrey Moore's structure. [5 minutes]
Pair individuals together, and ask them to join their statements together. [10 minutes]
Ask the pairs to join up with another pair. Ask the group of four to come up with a combined structure. [15 mins]
[Short break of 5-10 mins]
Ask groups to playback their statements. [10 minutes]
Get groups to dot-vote on the statements they like the most. [5 mins]
Get your teams to discuss why they like the statements they do. [15 mins]
Ask your group to bring the elements they like into a final statement. [10-15 minutes]
Run a quick retrospective to see how you can run it again in the future. [5 minutes]
A worked example
For [paid subscribers and audiophiles],
who [want to listen to the best quality music on the go],
[Tidal],
is a [streaming service],
that [allows you to listen to anything you'd like to from the world's best artists].
Different from [Spotify],
our product [lets you listen to recording-studio quality HiFi].
Simplifying this further
Now these vision statements are not short. You can try and narrow it further using this structure.
Our product vision is a world where the [target customer] no longer suffers from the [identified problem] because of [product] they [benefit].
Our product vision is a world where [audiophiles] no longer suffer from [poor music quality] because of [our lossless high-fidelity music] they [experience music as the artist intended, as if they were in a studio quality environment].
Making is shorter still using the following structure.
[Benefit realized], [product category] by [product differentiator]
[Lossless high-fidelity music], [streaming service] by [experiencing studio quality music as intended by the artist].
Or free-style!
Our product vision is to provide a high-fidelity music experience that is as good as the experience of listening to music in a world-class studio.
How will you know you've got it right?
Test your vision with others. Ask them:
Is it inspirational?
Is it a future you, your users and your stakeholders can get behind?
Is it short, snappy and to the point?
It's hard to nail your product vision on your first go. Continue to iterate and test with stakeholders and users.
The team creates the vision together but the Product Manager owns the vision. They ensure whatever gets built meets that vision.
In the next blog post, I will talk about product strategy. This is how you are going to achieve the product vision.