Supervision
As a coach, it's important to reflect on your practice. Supervision refers to when a coach is being coached. It ensures continuous professional development, reflection, and evaluation.
For my first supervision session, I talked about how I enjoyed helping coachees reach their a-ha moment. On the flip side, I found I was rigid in the way I approached questioning, and I thought I could enjoy being fluid in my approach.
The structure for a supervision followed:
what would you like to achieve in the time we have?
what have you noticed about your performance?
what went well?
what challenged you?
tell me 2 areas of strength for you and one wish
may I tell you what I think? [best time to offer your feedback is now, remember to ask for permission before offering your thoughts]
what might you do differently?
what will it be like when you do that?
where and when else can you apply what you have learnt?
earlier you said this, what new thoughts do you have?
how do you feel?
The questions above follow the GROW model.
We are our own worst critics. It means we can define where we would like to improve. The coach provides the guidance to get the coachee to that point.
If at any point, the coachee asks "what do you think?", you can always playback with "I know what I think, but what do you think?". People hold back sometimes, and this can be a playful way to get them to open up.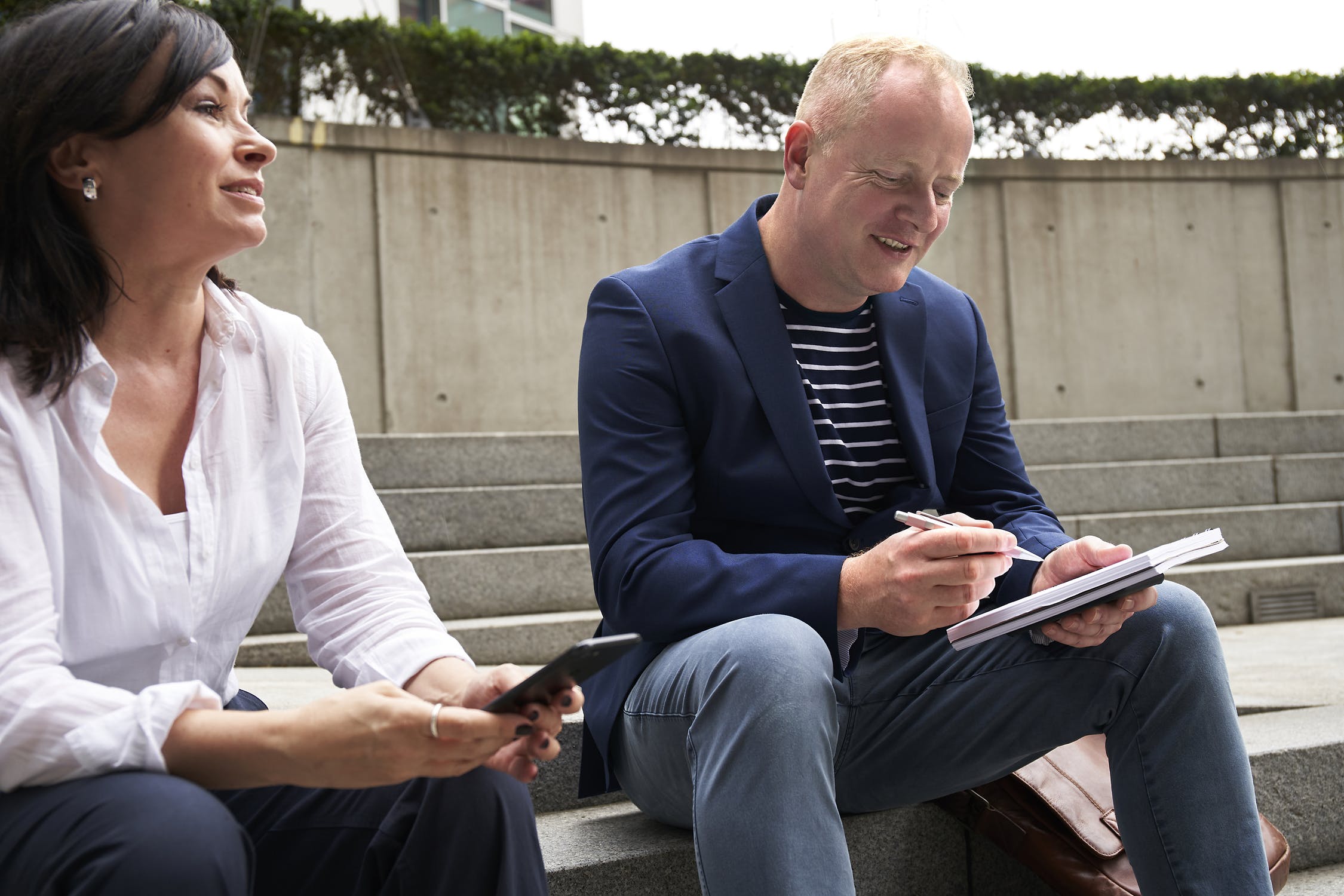 Photo by The Coach Space from Pexels: https://www.pexels.com/photo/woman-and-man-having-a-discussion-while-sitting-on-steps-2977567/
Reviewing actions
The work is done between sessions. It's rare you will have visibility of progress. At the beginning of each session, you want to understand if the coachee has taken any action.
Actions that have taken place:
what action did you do?
what is the impact on your goal now?
what were you happy about?
what insights have you gained?
what does it confirm to you about yourself/what did you learn about yourself?
knowing you can do this, where else in your life could you do something similar?
what else will you now do following on from this action?
Actions that have not taken place:
what action didn't you do?
what stopped it happening?
what insight did you gain from not doing it?
is this something you want to do?
what's the impact of not doing it?
how will it be for you, if you nail it?
could I make a suggestion? [best time to offer your feedback is now, remember to ask for permission before offering your thoughts]
what's an easier way for this to happen? what other path could you take?
what do you want to do with it now?
It's ok if a coachee decides something isn't important to them. Don't blame or judge them. Remember the coachee dictates the content of a session. It's not the responsibility of the coach to ensure the coachee completes their action. As a coach you should look for the learning and be solution focused.
Reflections on practice
opening a session on reviewing actions could then lead to that being the focus of the session.
the supervision structure can work for feedback giving in a work context. It's powerful getting an individual to own their feedback process. Having said that, it's still important to offer feedback if the person desires it.
do not be disheartened if the coachee does not complete an action. It can be interesting to explore why they didn't complete an action in a coaching session. It can lead to a better understanding of the goal they want to explore.