New York! One of the most diverse and electric cities in the world. You can do or be anything in New York. It truly lives up to its title as the city that never sleeps.
We were in New York in September. One of the best times to visit as the weather is mild. Of course, New York is great whatever the weather.
Before going to New York, we bought a Go New York City 'Choose 4' Explorer pass. This allows you to visit any four major attractions in the city. It saves you a lot of money.
You'll need to get a ESTA before you go to America. If you are a UK Citizen follow the latest information on GOV.UK. The process itself is relatively quick, be sure to take a print out of your confirmation. It's $14 per application.
I found the following blogs: a happy passport, Earth Trekkers and Jet Setting Fools integral for my planning. They are well worth the read.
Here's how I tackled the Big Apple…
Day 1: Flying to New York and Broadway
I flew from Heathrow with Virgin Atlantic/Delta. My flights cost £320 (including return and 1 large suitcase). This was a promotional price. It takes about 8 hours from London to New York.
Once we landed in New York JFK Airport, we had to go through customs. This can take time so be prepared to wait 1–2 hours at least to pass through.
From the airport, we took a taxi to our hotel. The taxi cost a group of four, $60 (roughly). Be sure to fix the price before you hop in.
Top tip: if you plan on travelling by the metro, I recommend purchasing a 7 Day Unlimited Ride Metrocard. It costs $32. As we were a group of four, we used Ubers most of the time as we could split the costs between us.
Accommodation
I stayed at Hotel Edison Times Square. The location means you can get to major attractions by walking or taking a short ride on the metro. You are paying for proximity to New York's famous landmarks. It's also relatively cheaper to other hotels in the vicinity. In hindsight, I wouldn't stay here again. The hotel itself was comfortable but the location meant we were in one of the most busiest places in New York.
In the evening, we caught the broadway show, Tootsie.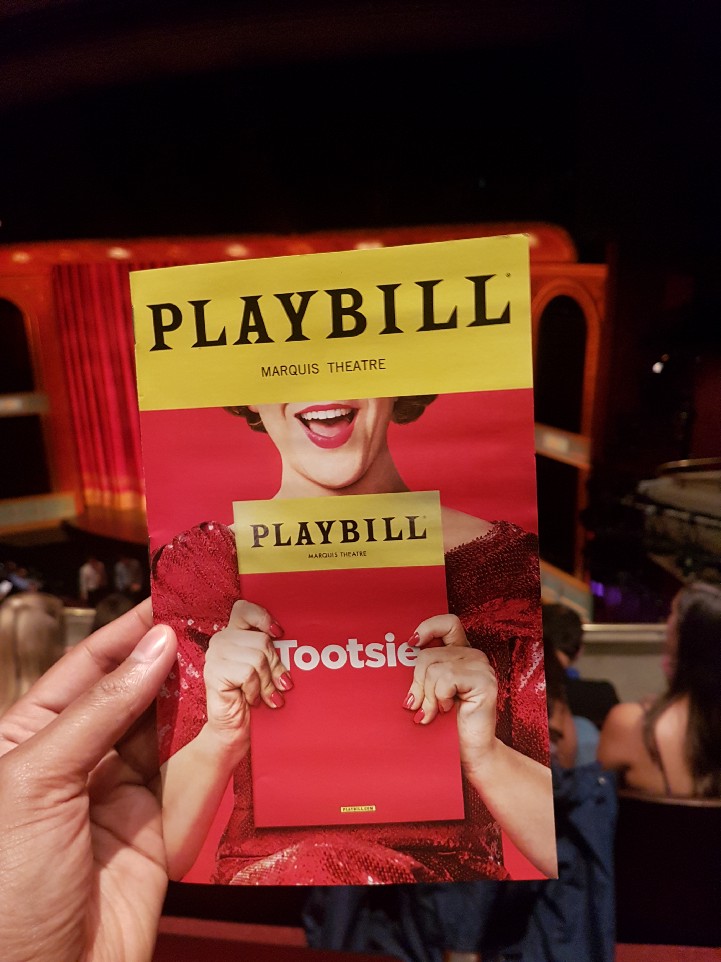 Having seen a number of musicals in London, I wanted to watch something that I hadn't seen before. I wasn't disappointed at all. It was brilliant and funny. We were feeling a little tired by the end because of the jet-lag though! Unfortunately, Tootsie had its final Broadway performance in January 2020.
Top tip: September is the perfect time to score cheap tickets because of Broadway Week.
We ended the evening by taking a stroll through Times Square. It's a little touristy but it's fun to see all the billboards dotted around the area.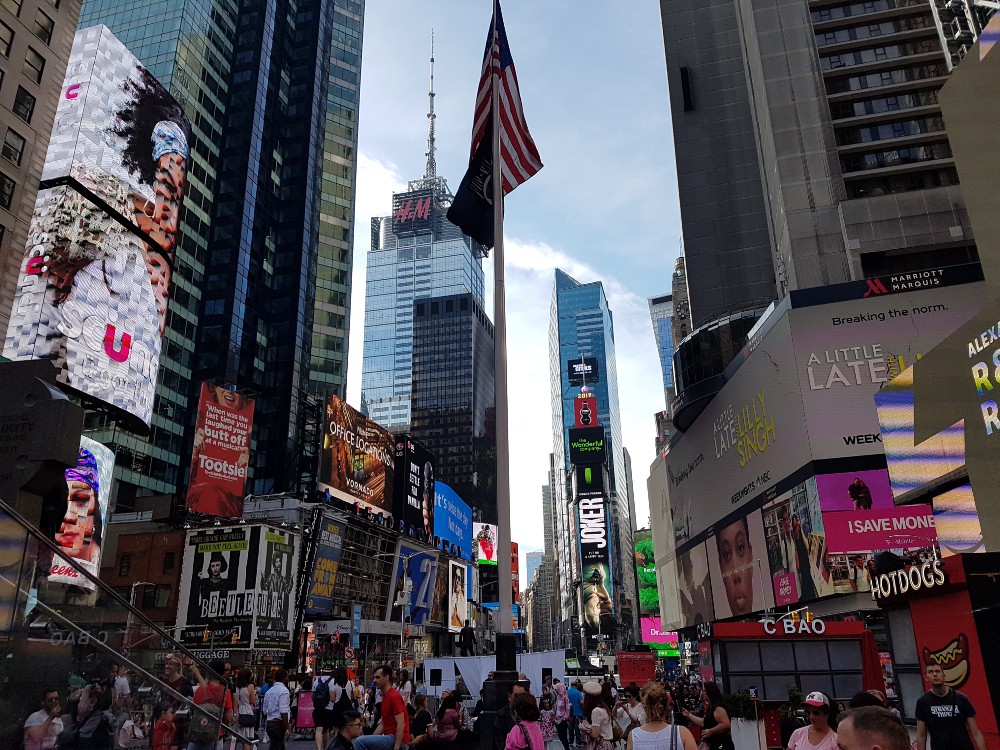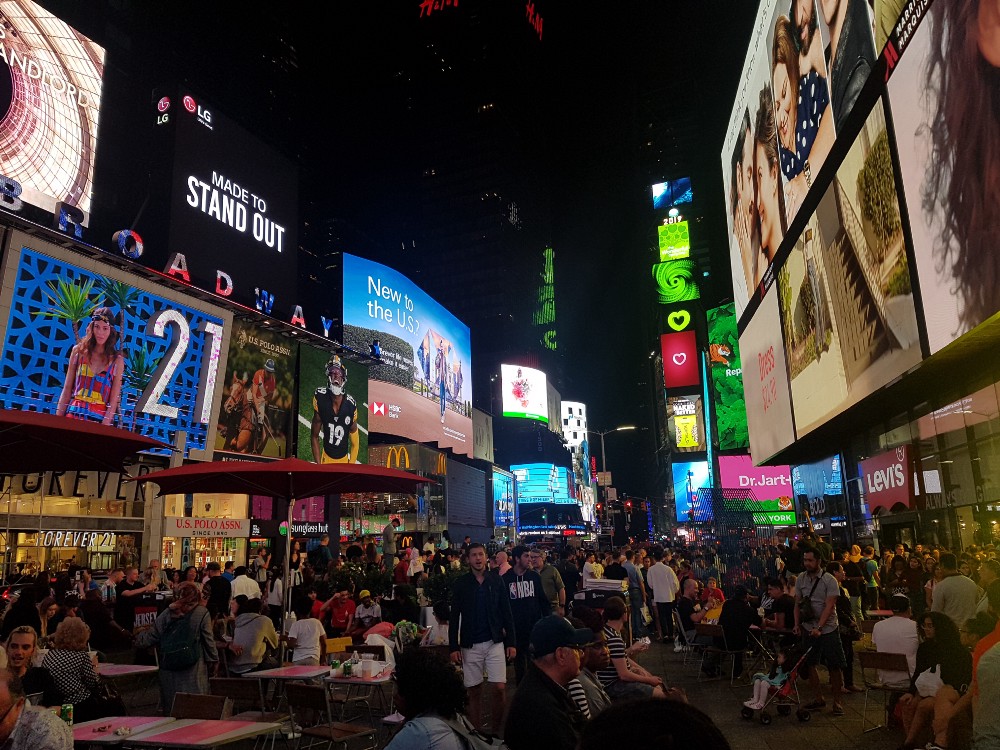 Times Square during the day and at night.
Remember: goods don't always show the full price, often tax is added at the checkout counter. It's also customary to tip whilst in New York. Always tip!
Day 2 - Rockefeller building, 5th Avenue, Central Park, MET and Hell's Kitchen
In the morning, we wanted to take in the views of New York's famous skyline.
Top tip: visit Rockefeller Centre instead of the Empire State Building. I personally think the views are better because you can see the Empire State in all its glory. If you've bought the attraction pass (mentioned earlier) you can use it here. If you don't have the pass, tickets cost $35–40.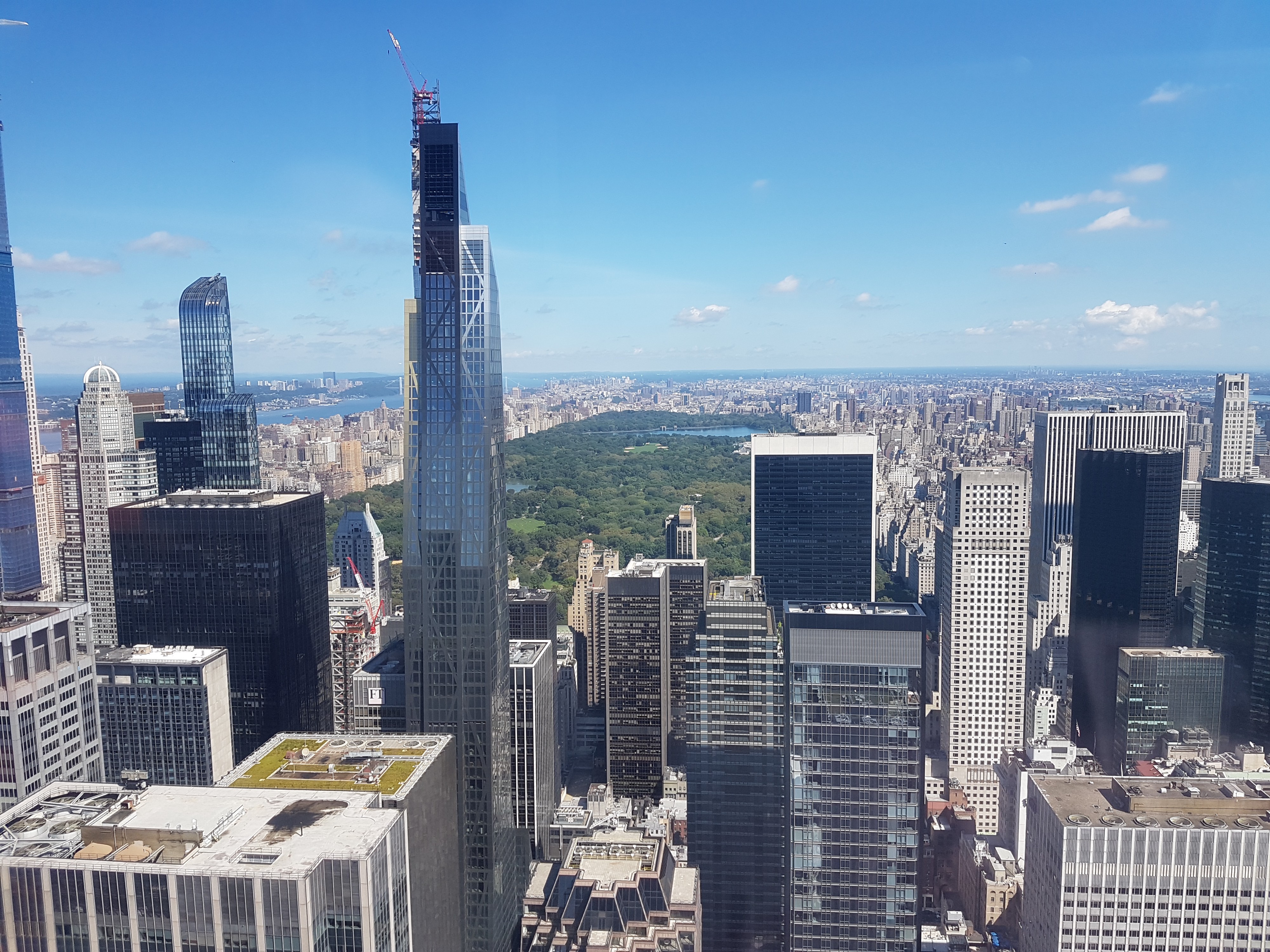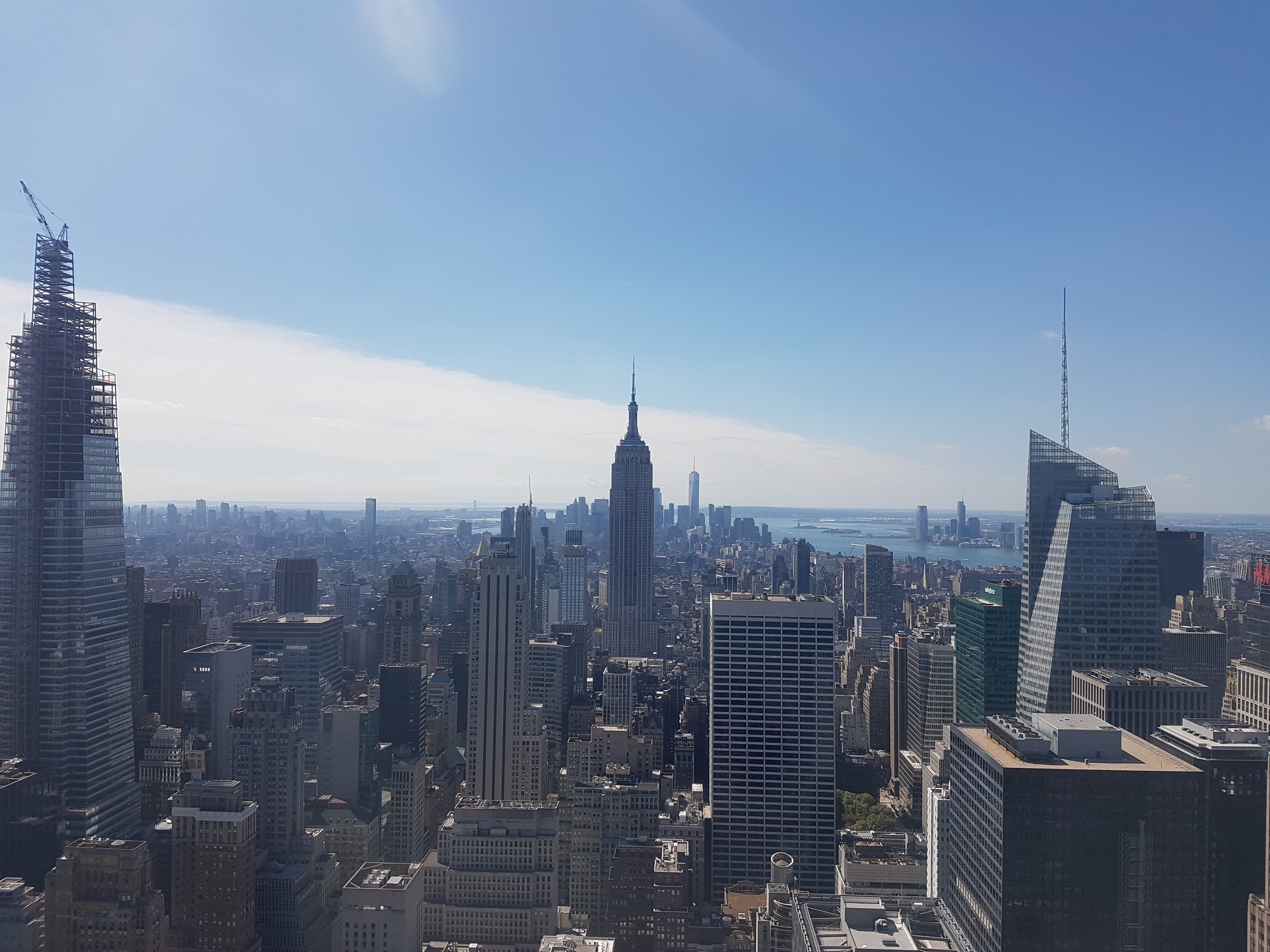 Another reason to choose Rockefeller over the Empire State is the nearby shops. You've got the kid's store FAO Schwartz (think New York's answer to Hamleys), Nintendo and Lego. In winter, the area turns into an ice-skating rink.
Time for some shopping! 5th Avenue is THE place to shop till you drop. It's worth stopping at Saint Patrick's Cathedral. Other highlights include Apple's flagship store and the Plaza Hotel — a must for any Home Alone 2 fans.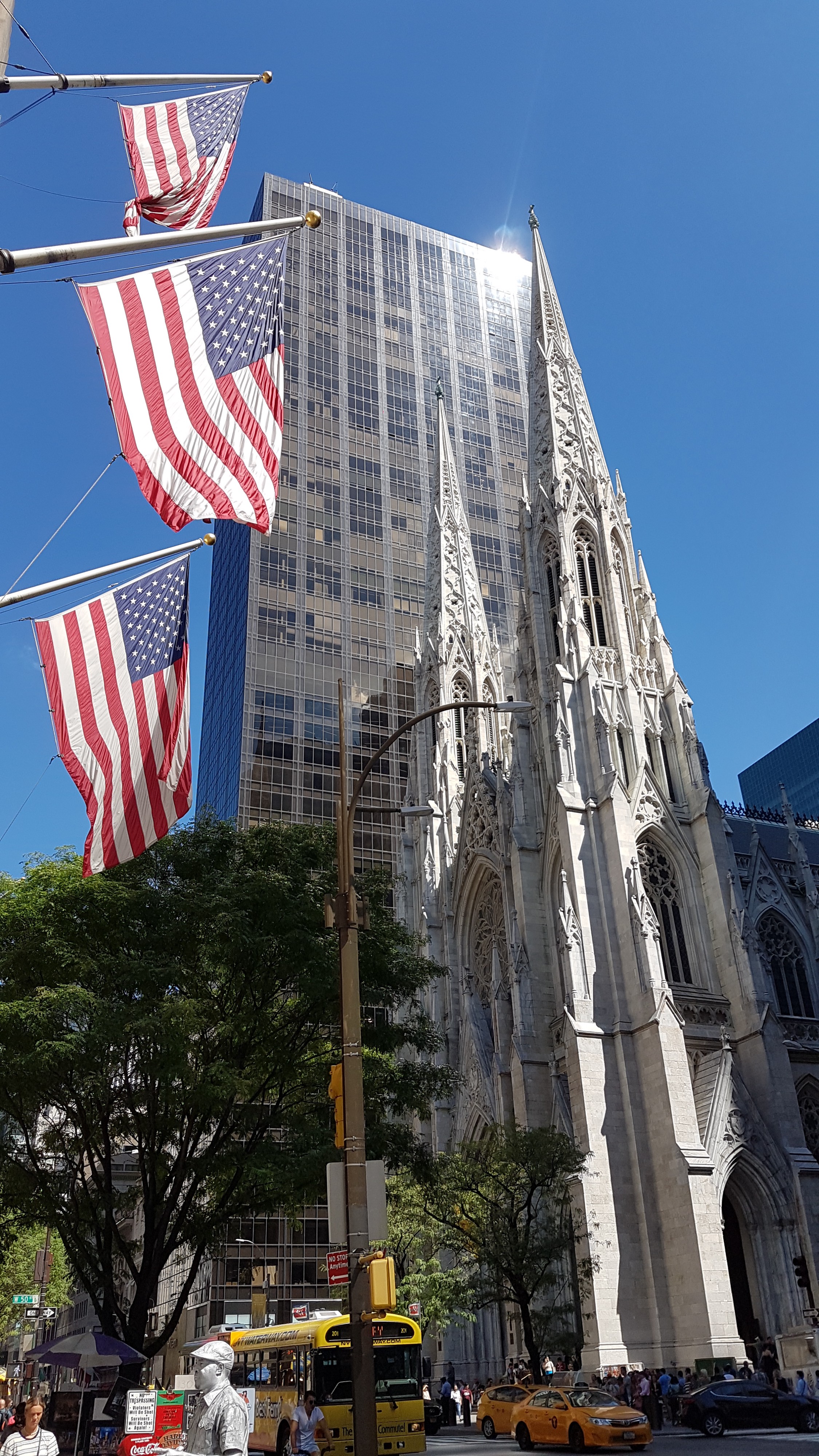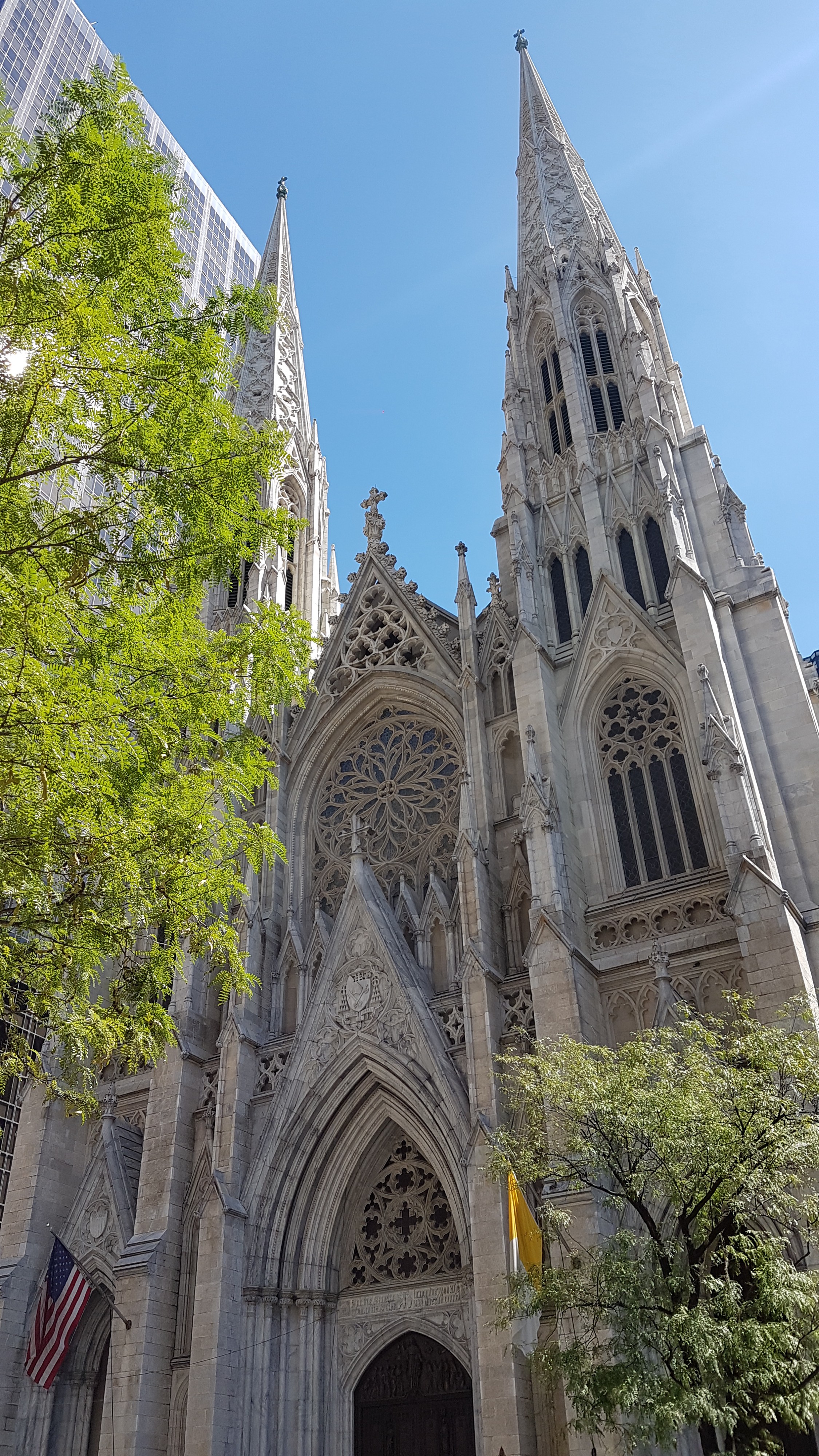 Central Park
It's time to visit the big green park in the middle of Manhattan. Arguably the most famous park in the world. You can do so much here from bike rides, laze on the Great Lawn, pay your respects to John Lennon at Strawberry Fields, run the Reservoir running route or go on a Central Park Sightseeing Tour.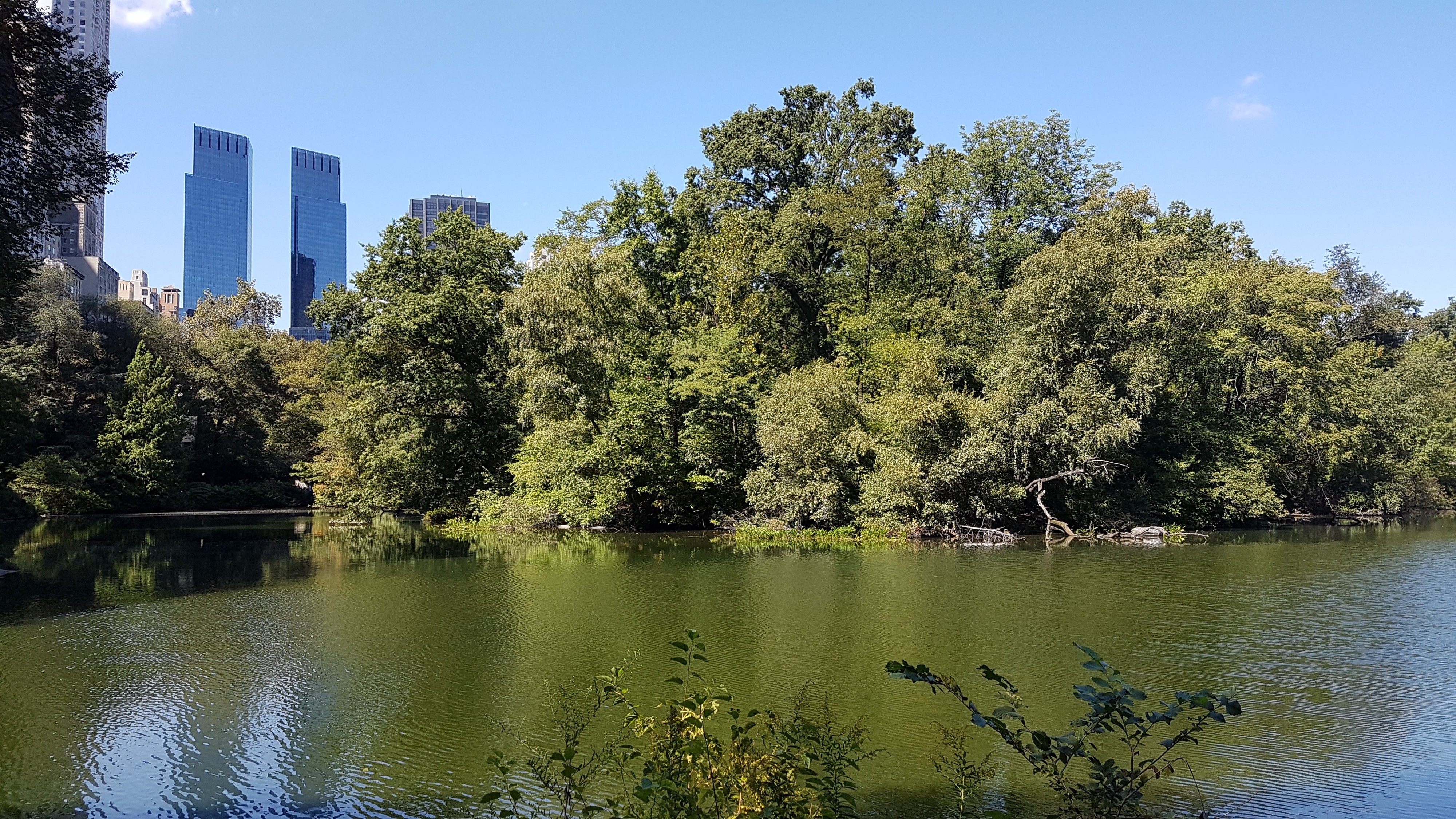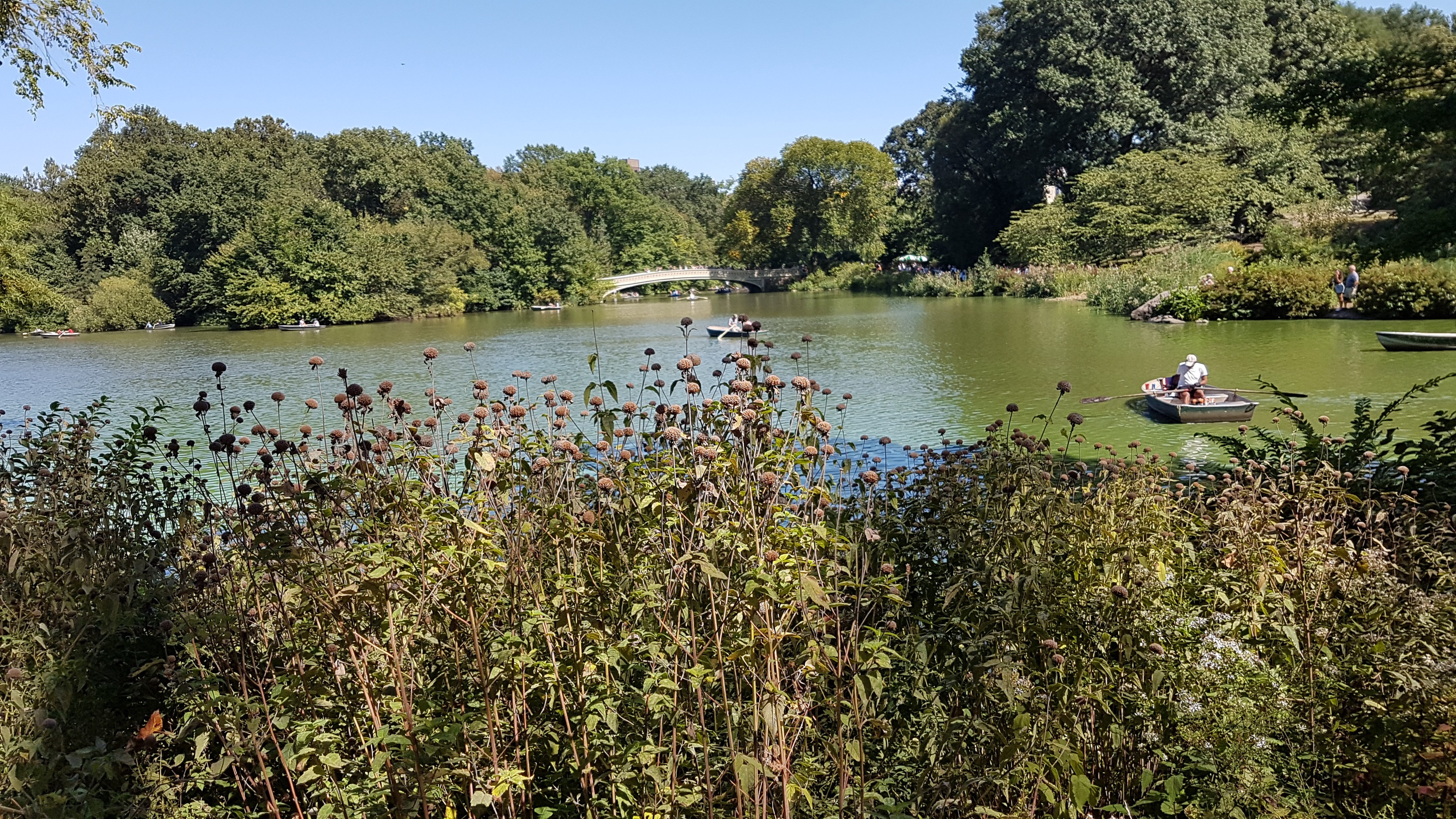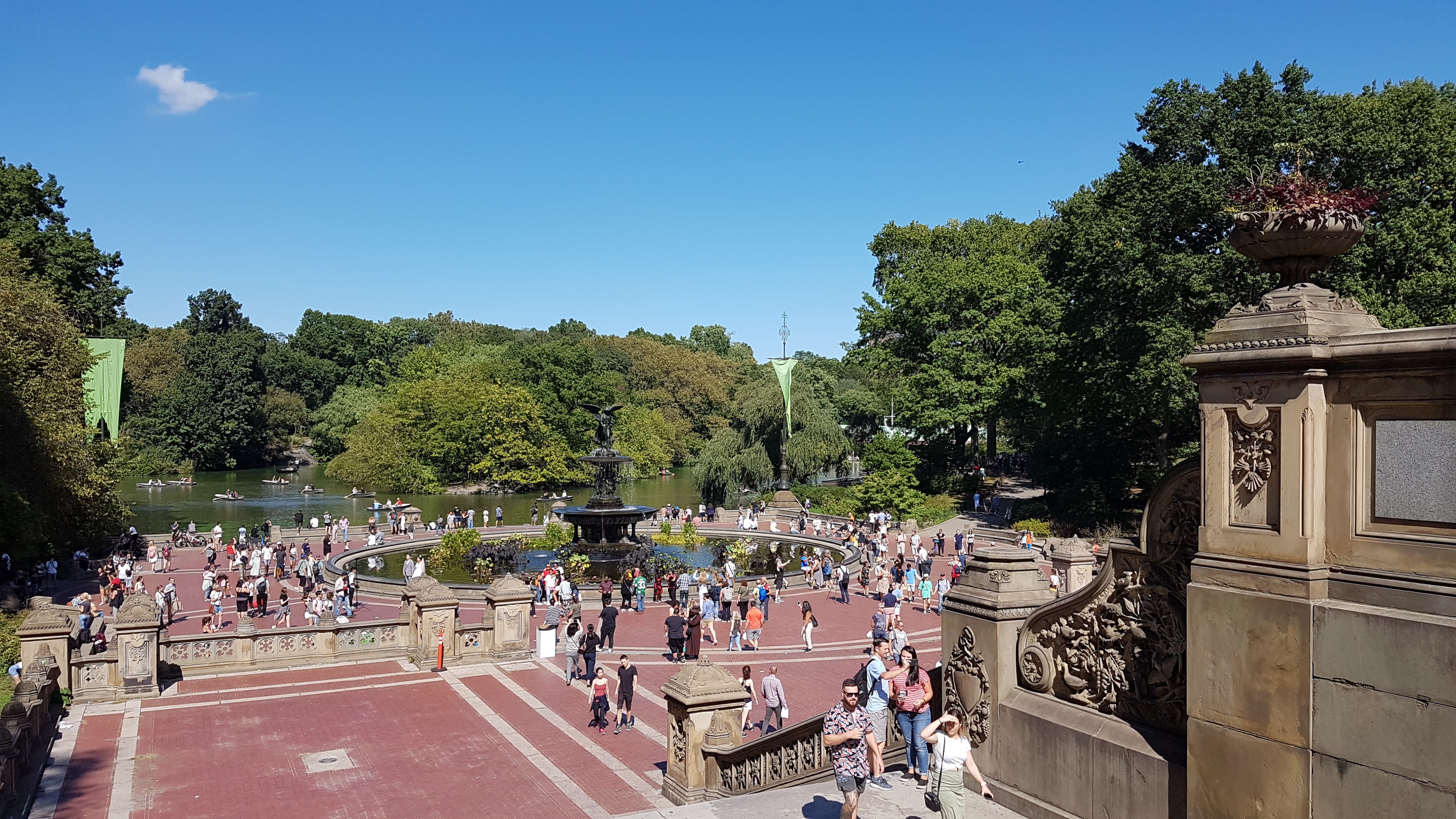 A welcome break from the busy city life nearby.
Museum time! We went to the world famous Metropolitan Museum of Art (MET).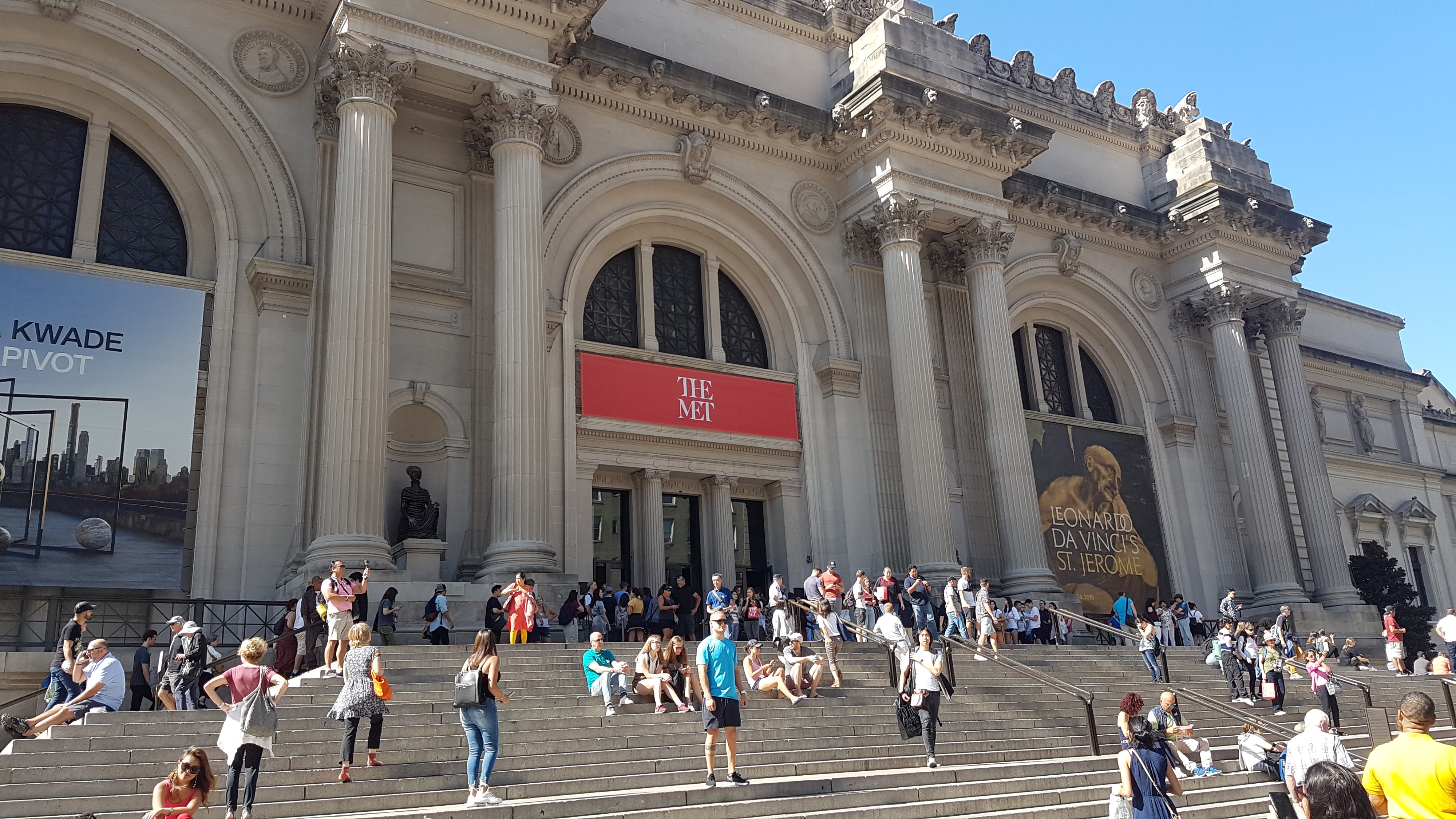 The outside of the Met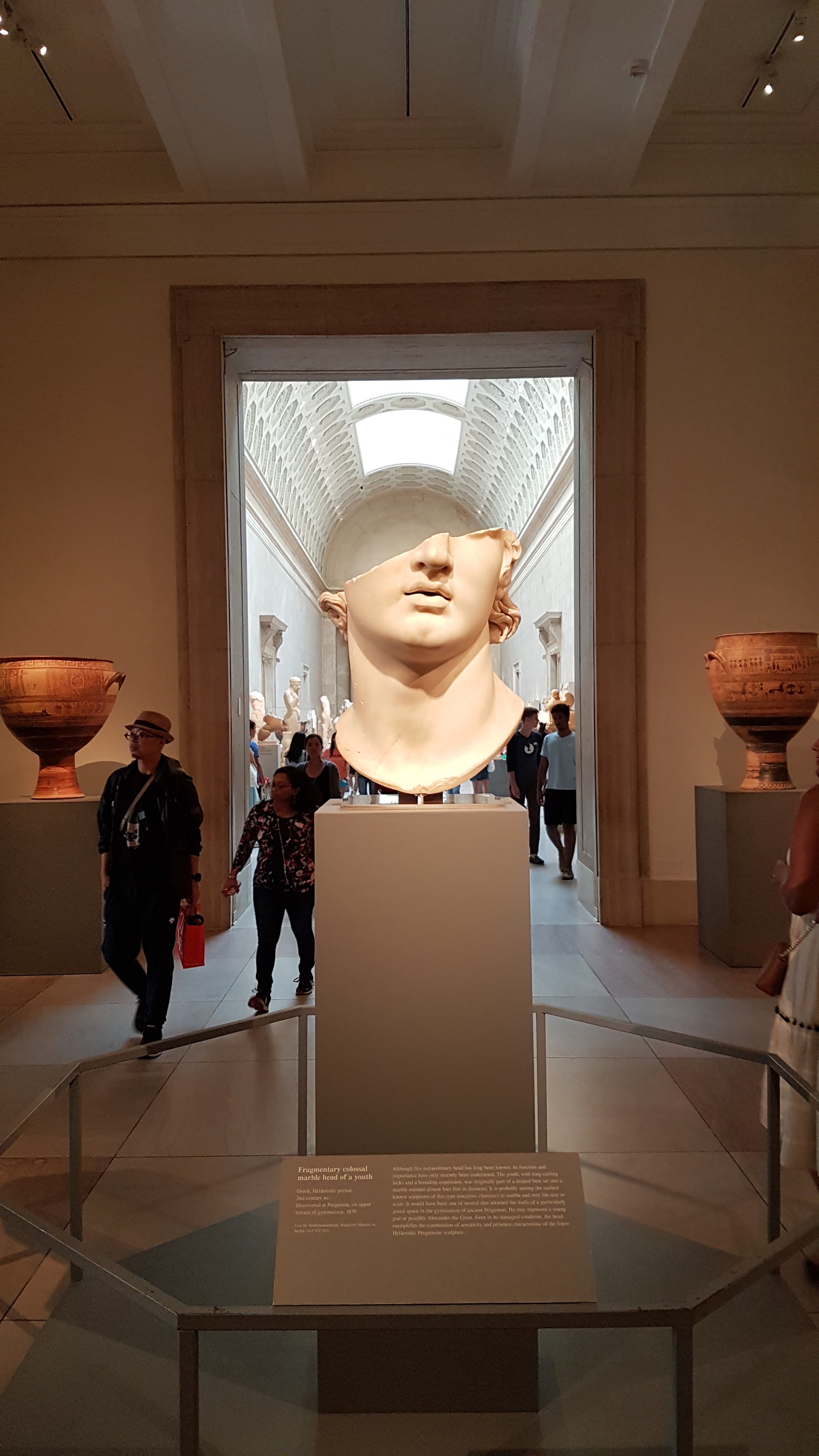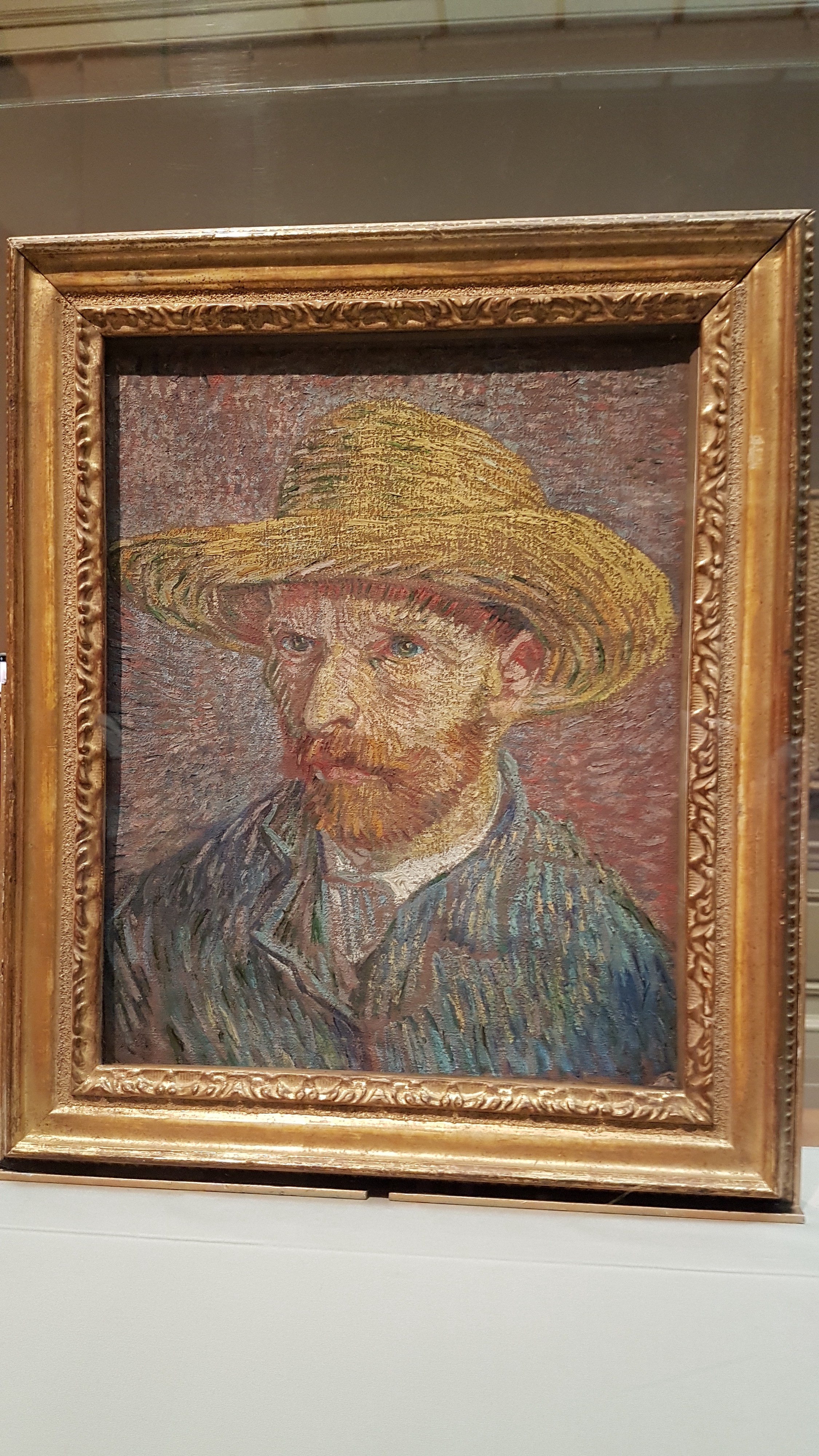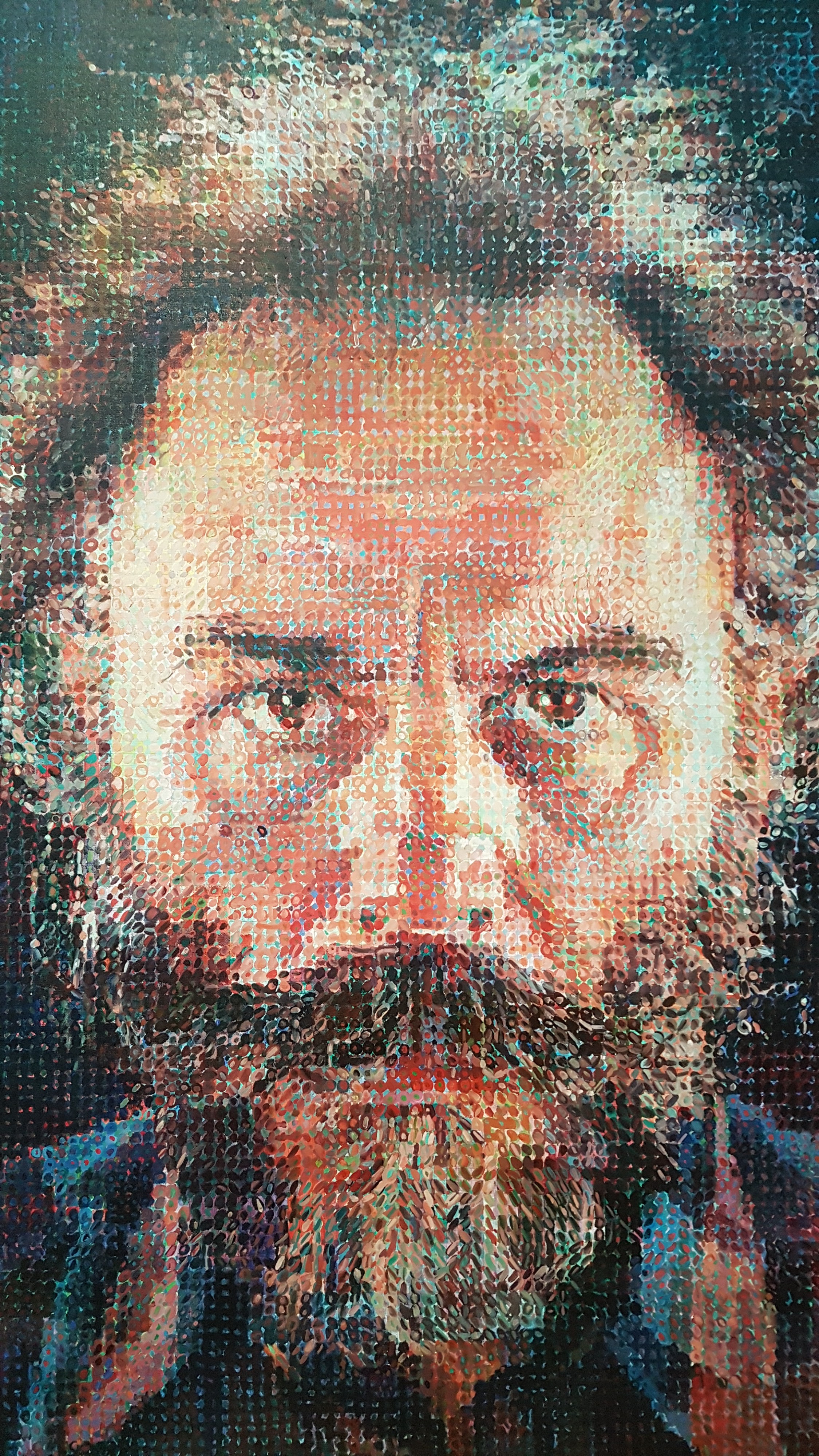 There's so much to see inside — well worth the visit.
Now by this point, we'd done a lot, so we went back to our hotel. If you have more energy than me you can go to Harlem. A walking tour of Harlem is a fun way to explore the area.
In the evening, why not grab a beer in the Meat Packing district or visit one of New York's thriving neighbourhoods: Hell's Kitchen. We ended the night at Valhalla, a local bar with lots of beers from around the world on tap.
Day 3 - The High Line, Chelsea, Grand Central Terminal, New York Public Library, 5th Avenue and Chinatown
We started the day at The High Line – an old converted metro line turned into an elevated park. You'll see some famous sites along the way, most notably The Shed (an arts centre that can extend and retract!) and the Vessel (a viewing platform).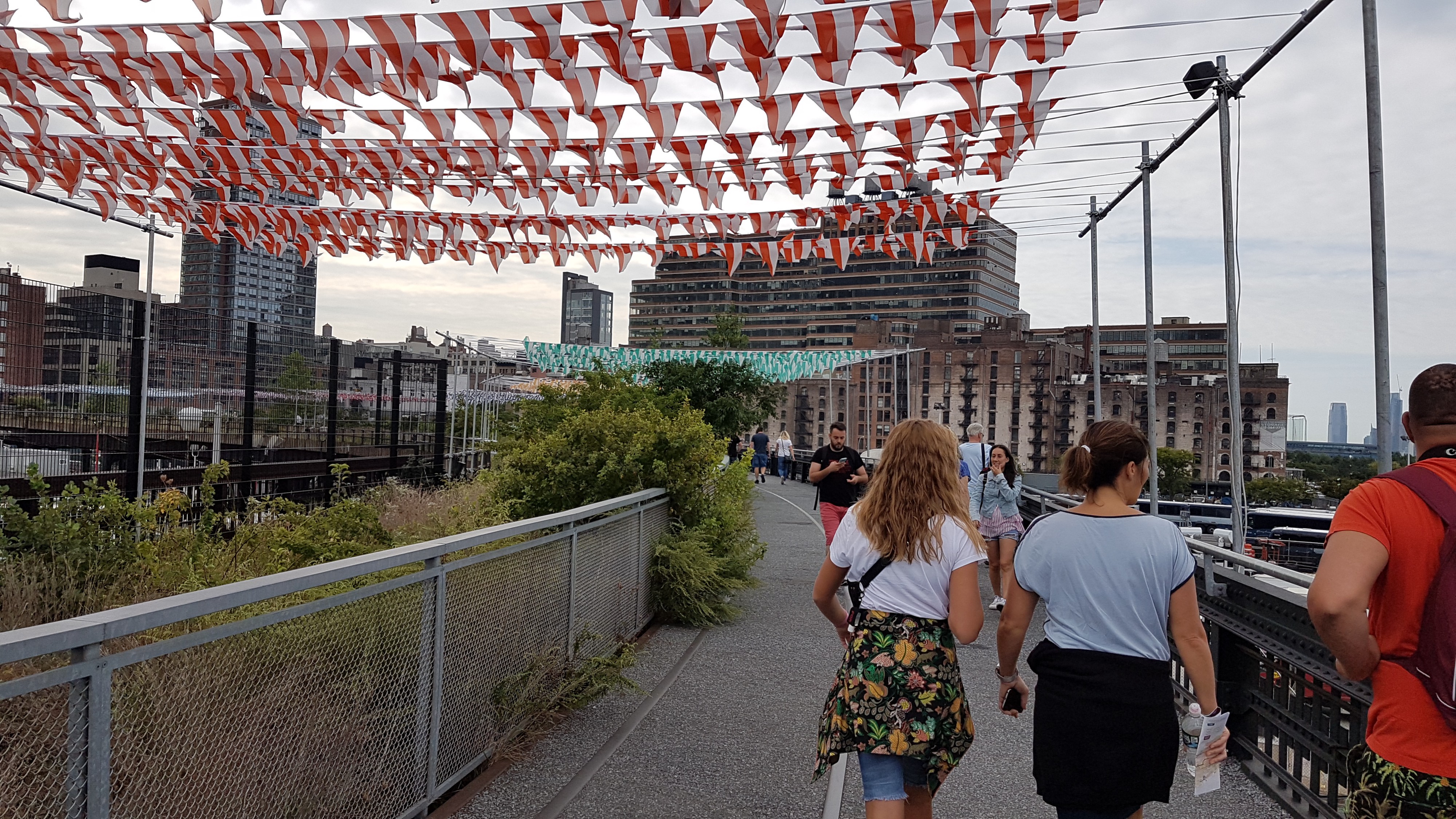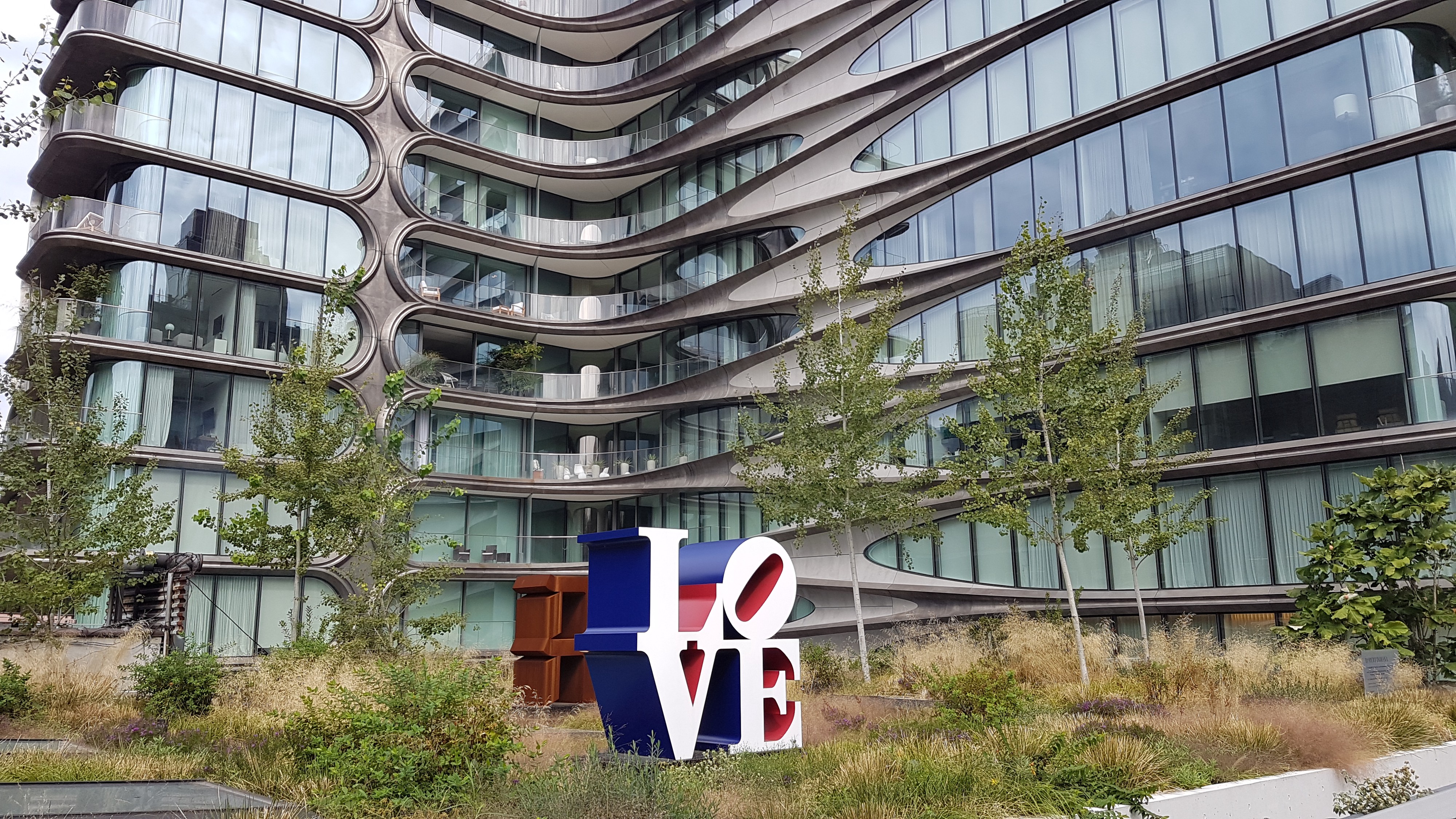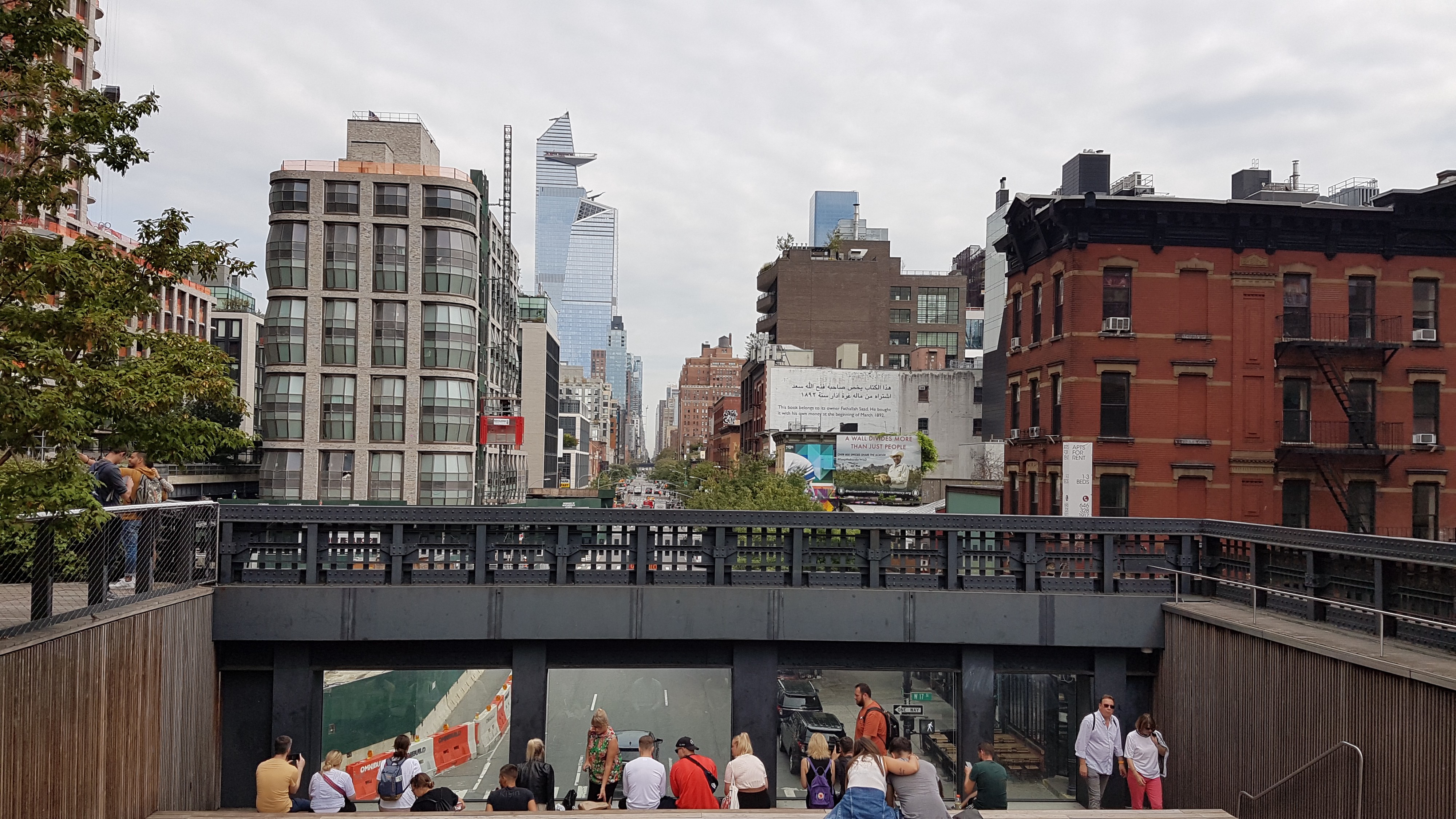 Some pictures I took along The High Line.
Follow it all the way, and you'll end up in Chelsea. Aim for Chelsea Market. It's a great place to get little bites to eat. I recommend Los Taco No.1.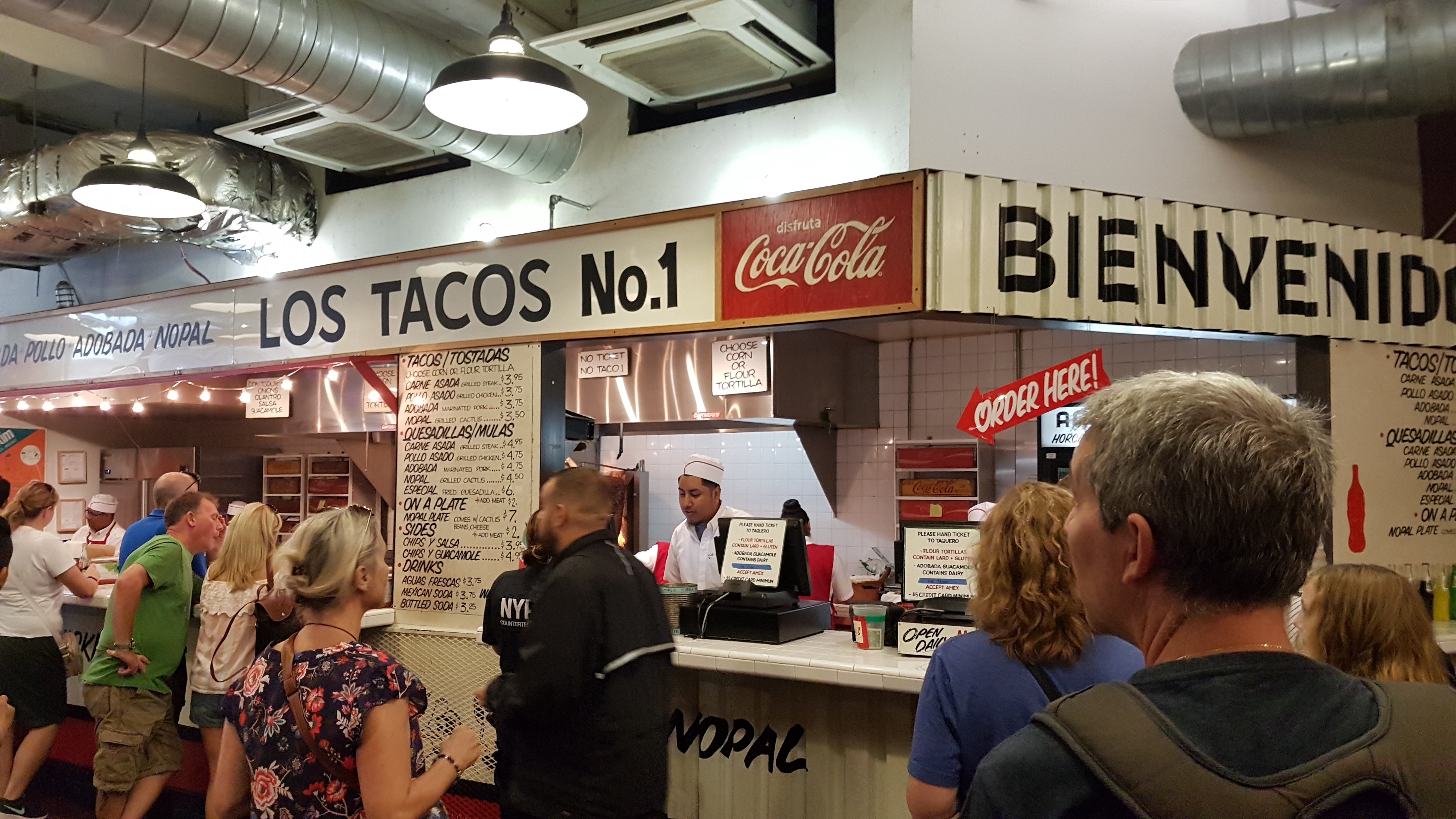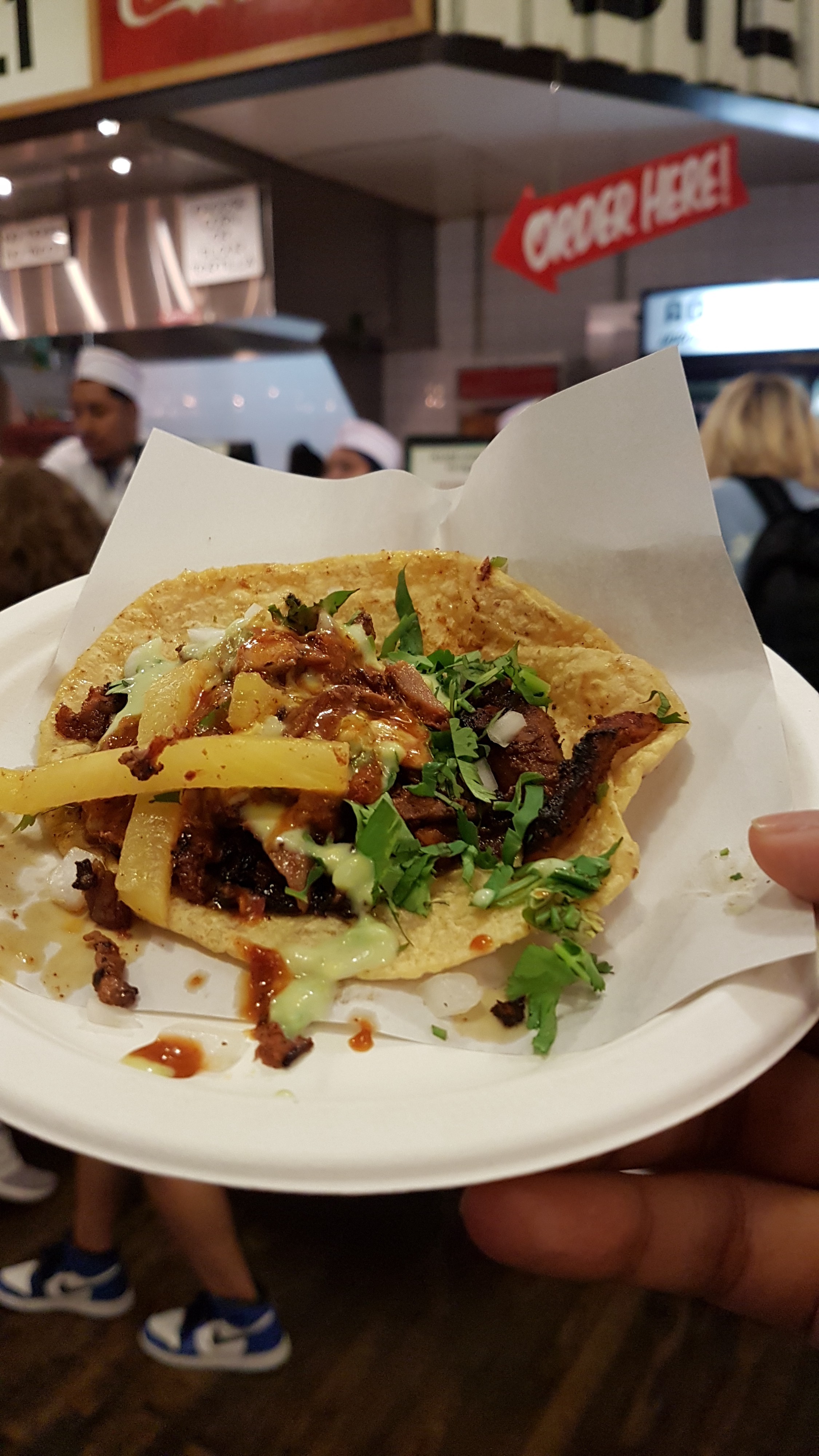 It lives up to the hype as the best place to eat tacos in New York.
From Chelsea, make your way to Grand Central Terminal.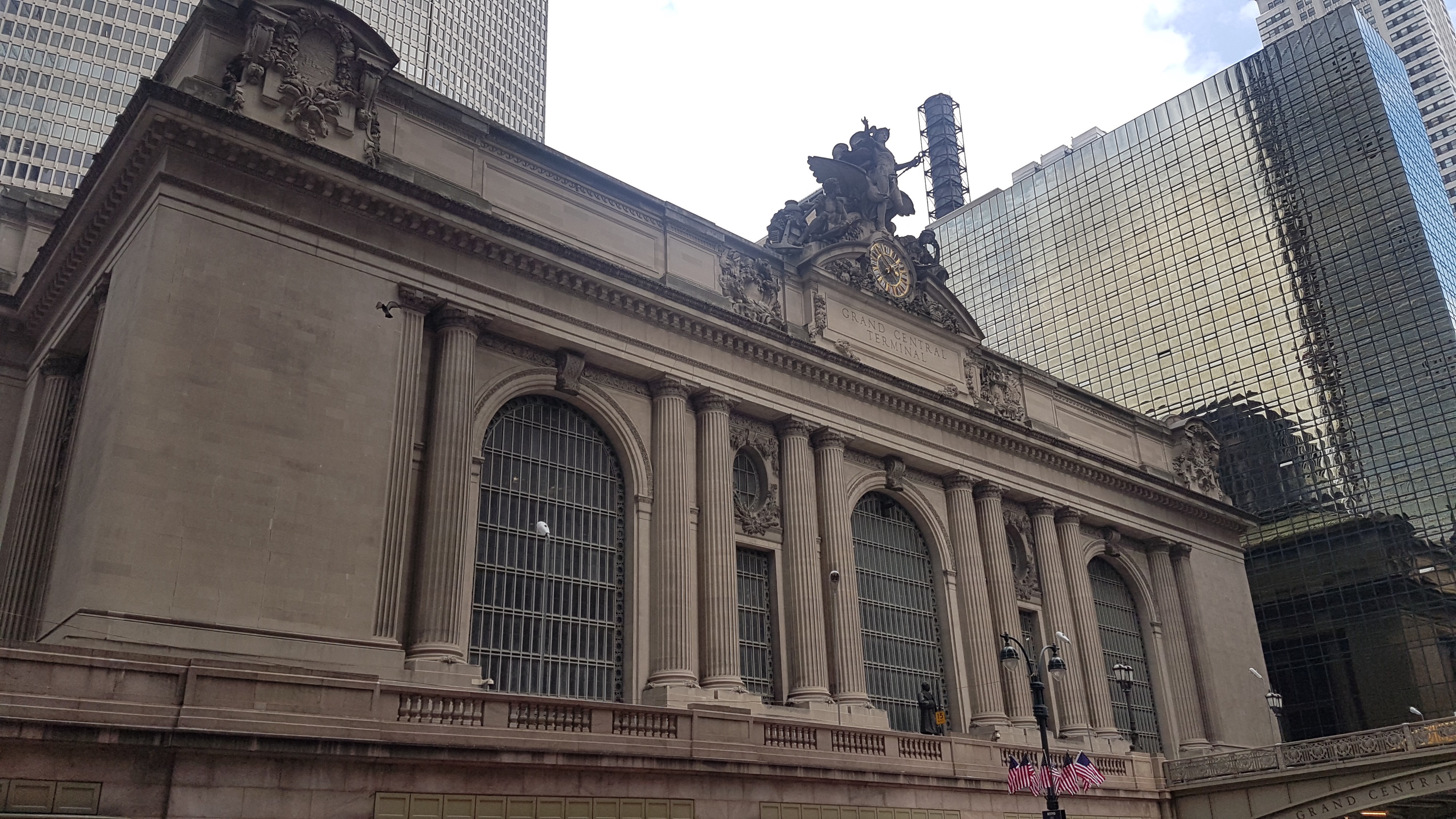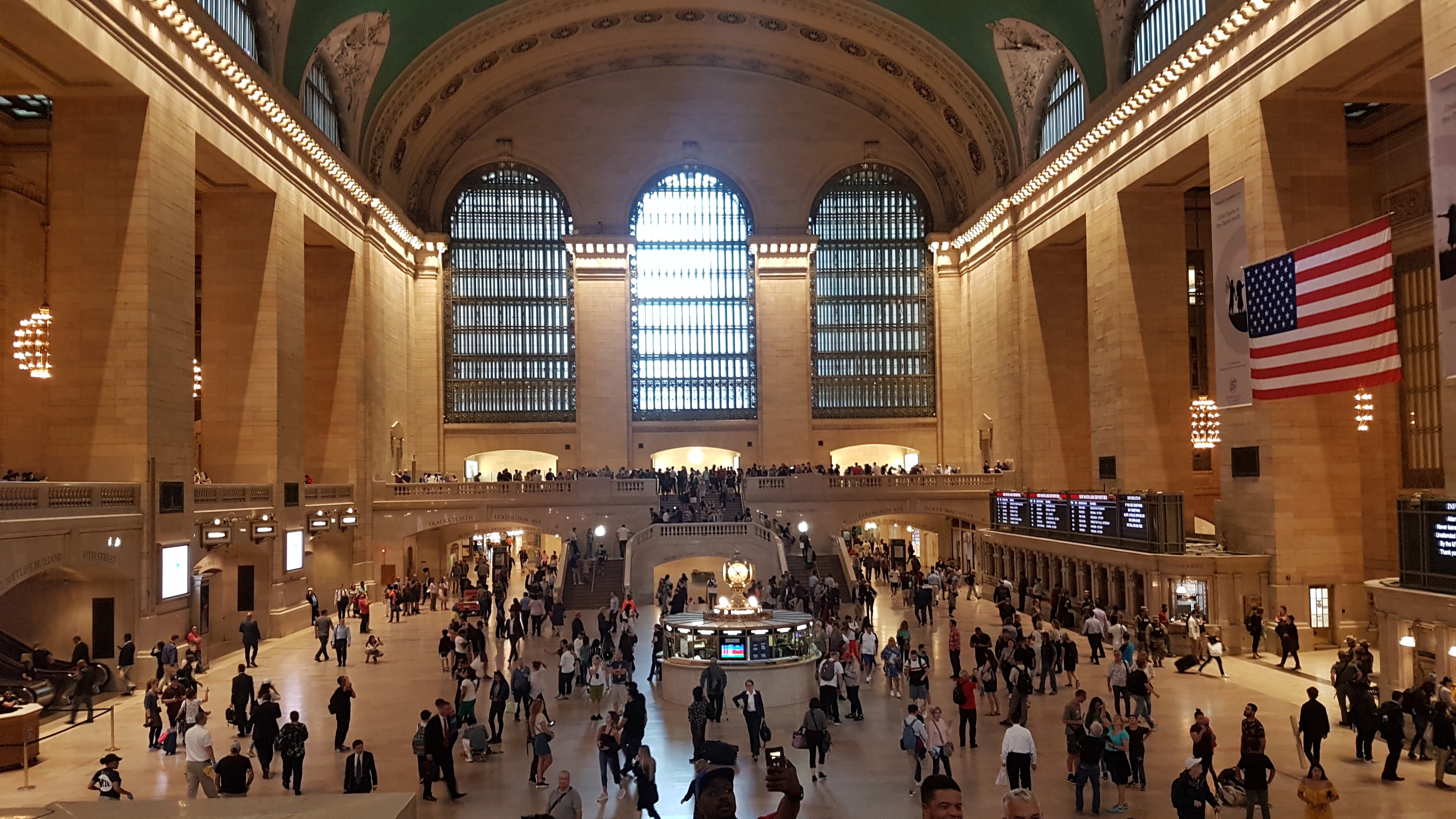 If you have time, visit the iconic Grand Central Oyster Bar & Restaurant. A cheaper but by no means worse off recommendation would be to eat at nearby Momosan Ramen & Sake. Or check out Winnie's Jazz Bar, a fun place for a drink.
I couldn't resist a visit to the iconic architectural landmark — The New York Public Library. If you need to take a break, Bryant Park is the best place to do that.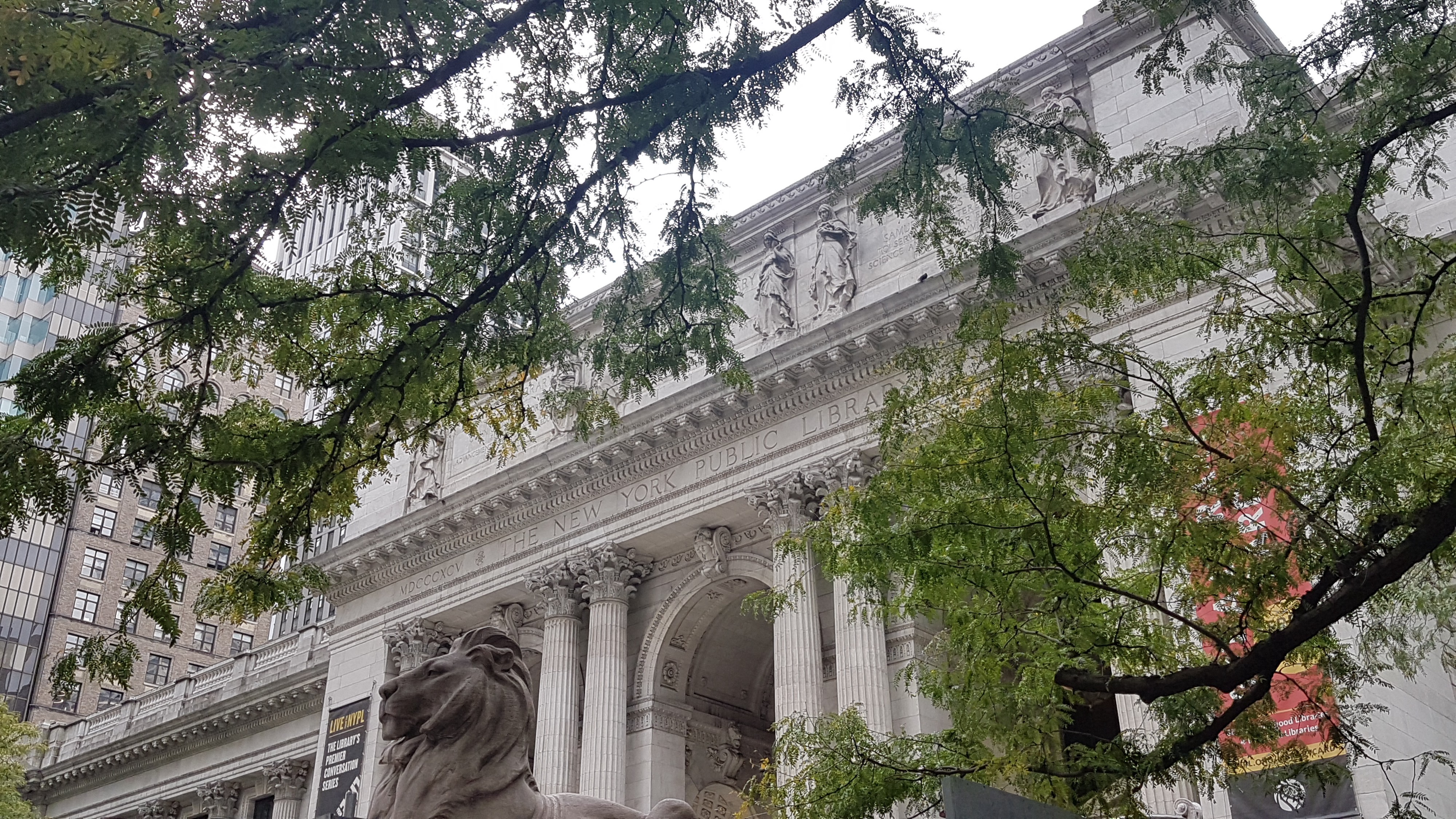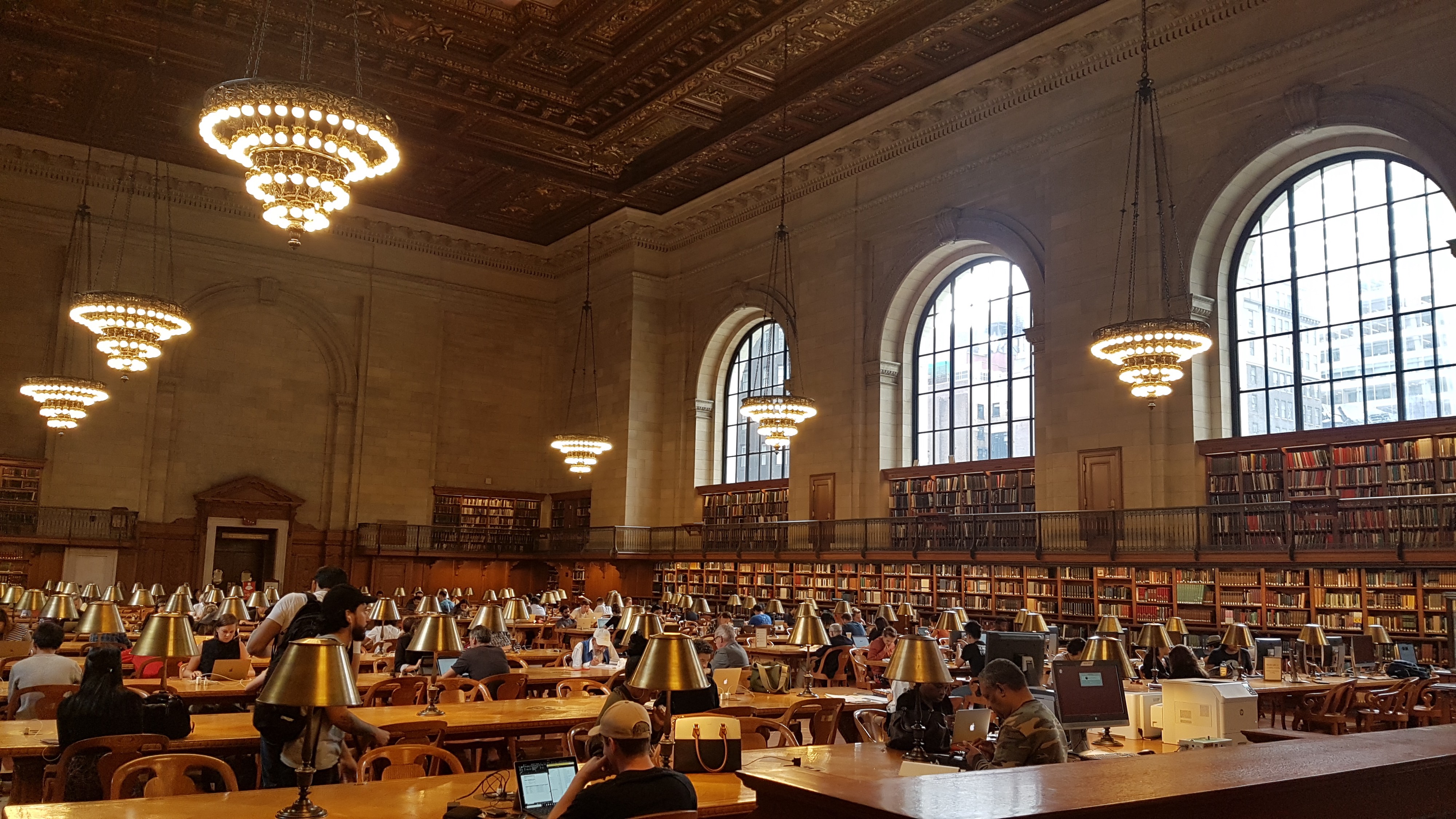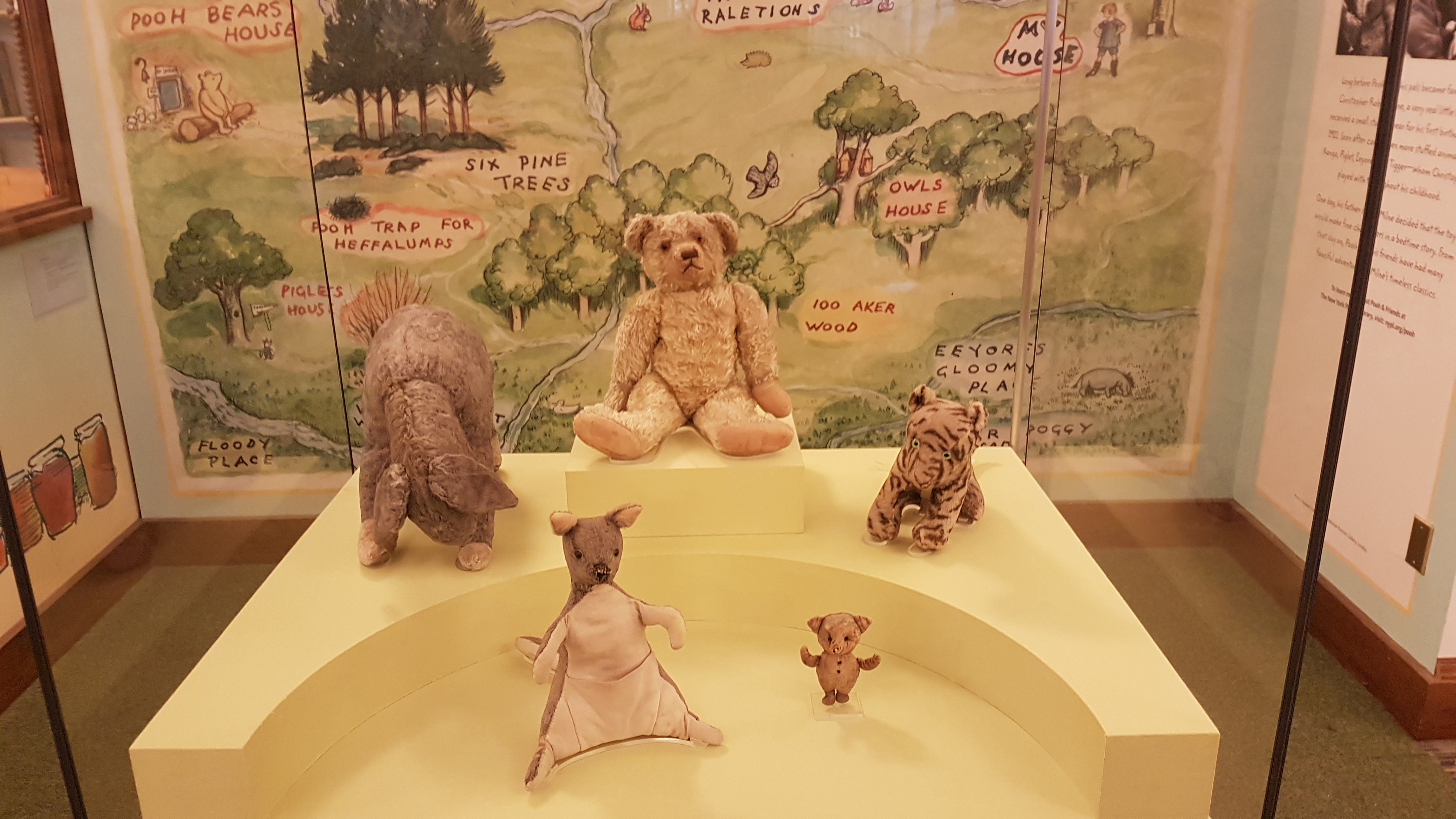 One of the coolest things I saw in the library was the original Winnie-the-Pooh!
We still had some shopping to do along 5th Avenue. This time we stopped at Bergdorf Goodman and Saks Fifth Avenue.
In the evening we went to Chinatown. We ate at Hwa Yuan. I recommend the cold sesame noodles and peking duck.
Top tip: If you don' t fancy Chinese, a short stroll away from Chinatown is Little Italy. I recommend the highly rated Piccola Cucina Osteria.
To end the evening, we went to a nearby rooftop bar - Rooftop 93 Bar & Lounge.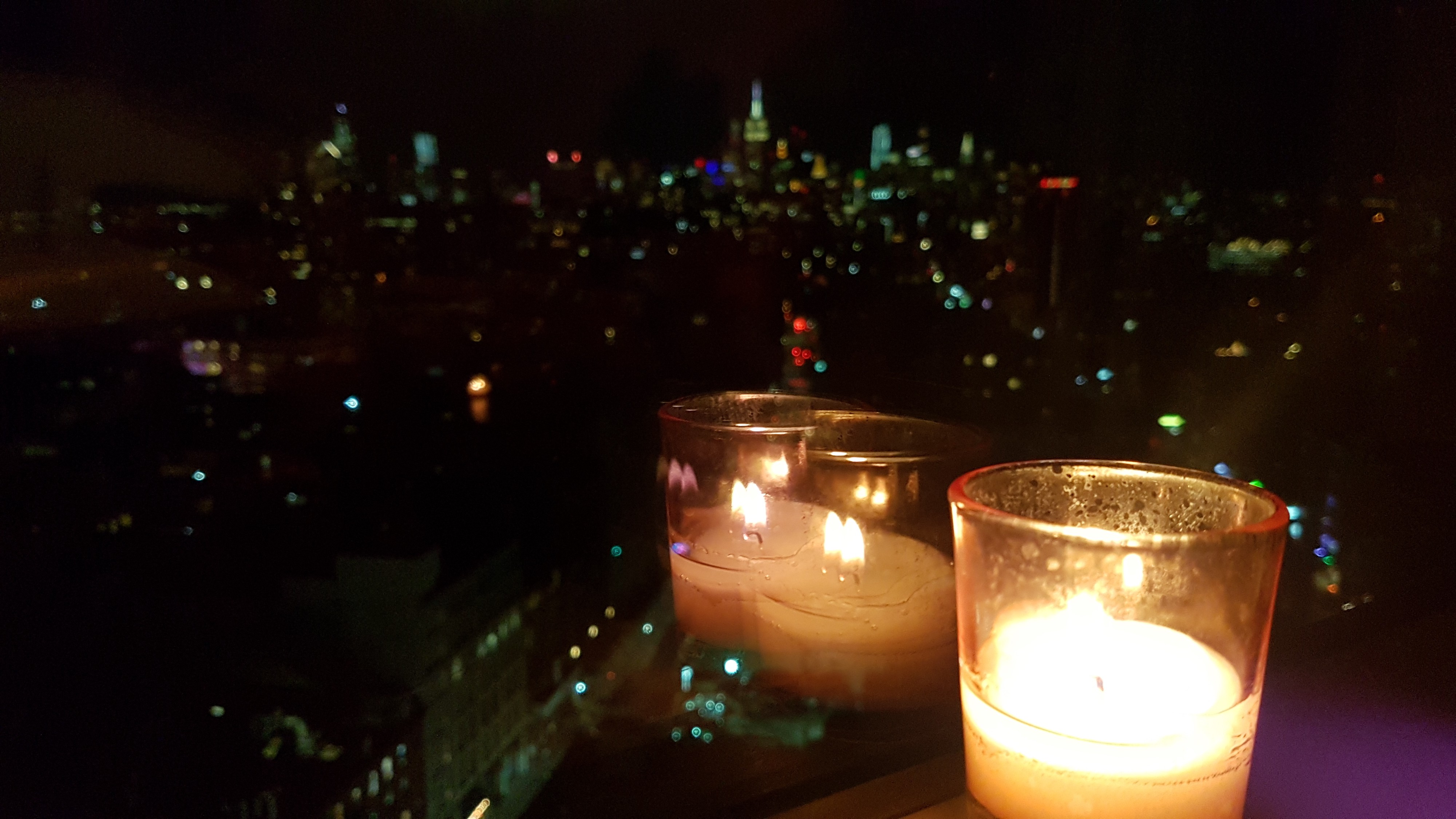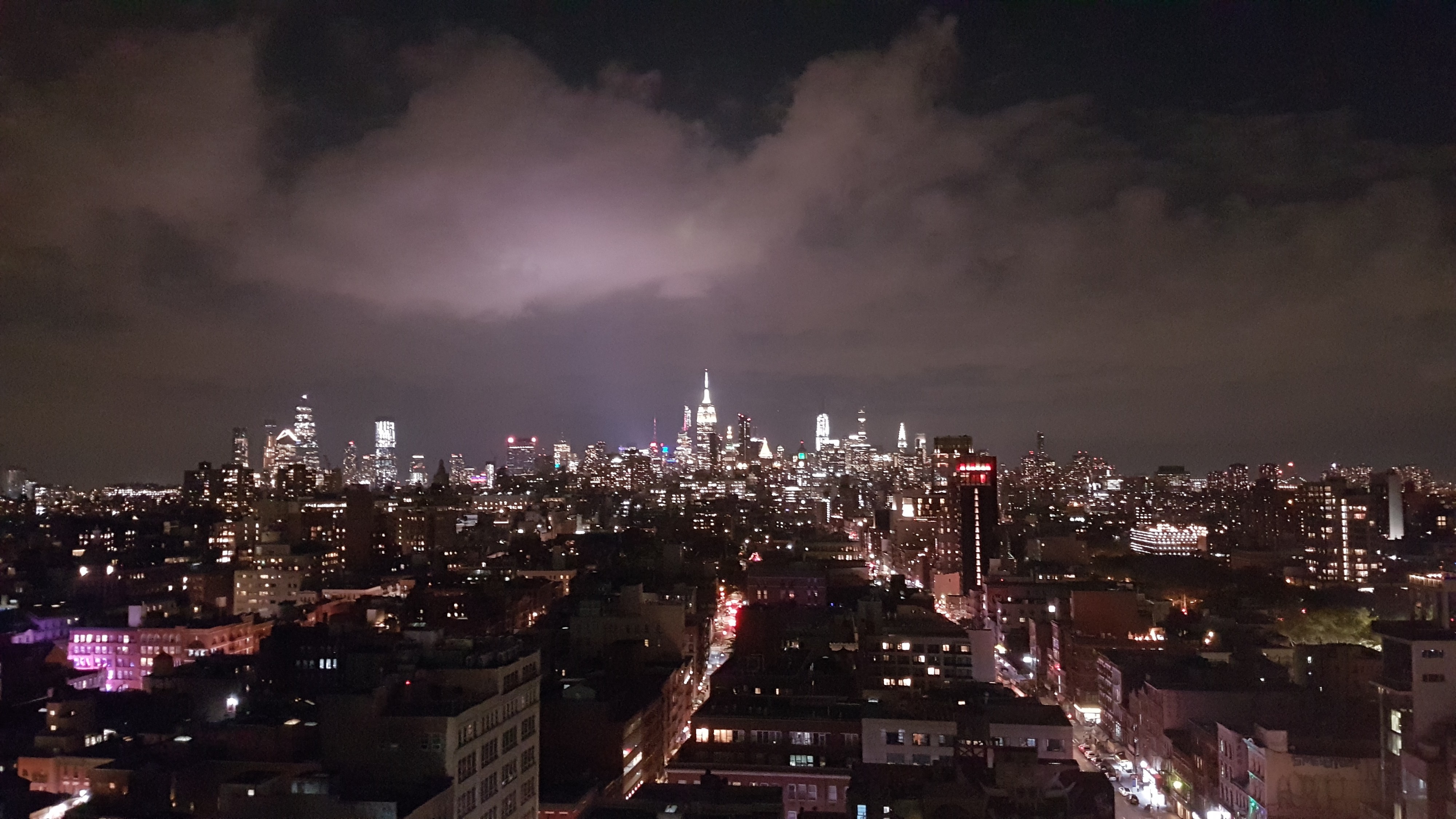 Rooftop bars are a great way to see amazing views of the city.
Day 4— Brooklyn and Koreatown
If you are visiting New York anytime soon, I recommend staying in Brooklyn over Manhattan, especially if you want something quieter.
In the morning, we took a pleasant stroll through Brooklyn Botanical Garden. You can use your four attraction pass here, or pay the $15 ticket price. Brooklyn museum is nearby and is a great alternative to the garden.
Top tip: some attractions are free on certain days and closed on others. Always check the opening times, and plan your trip accordingly. For example, the Brooklyn Botanical Garden offer free admission on certain days.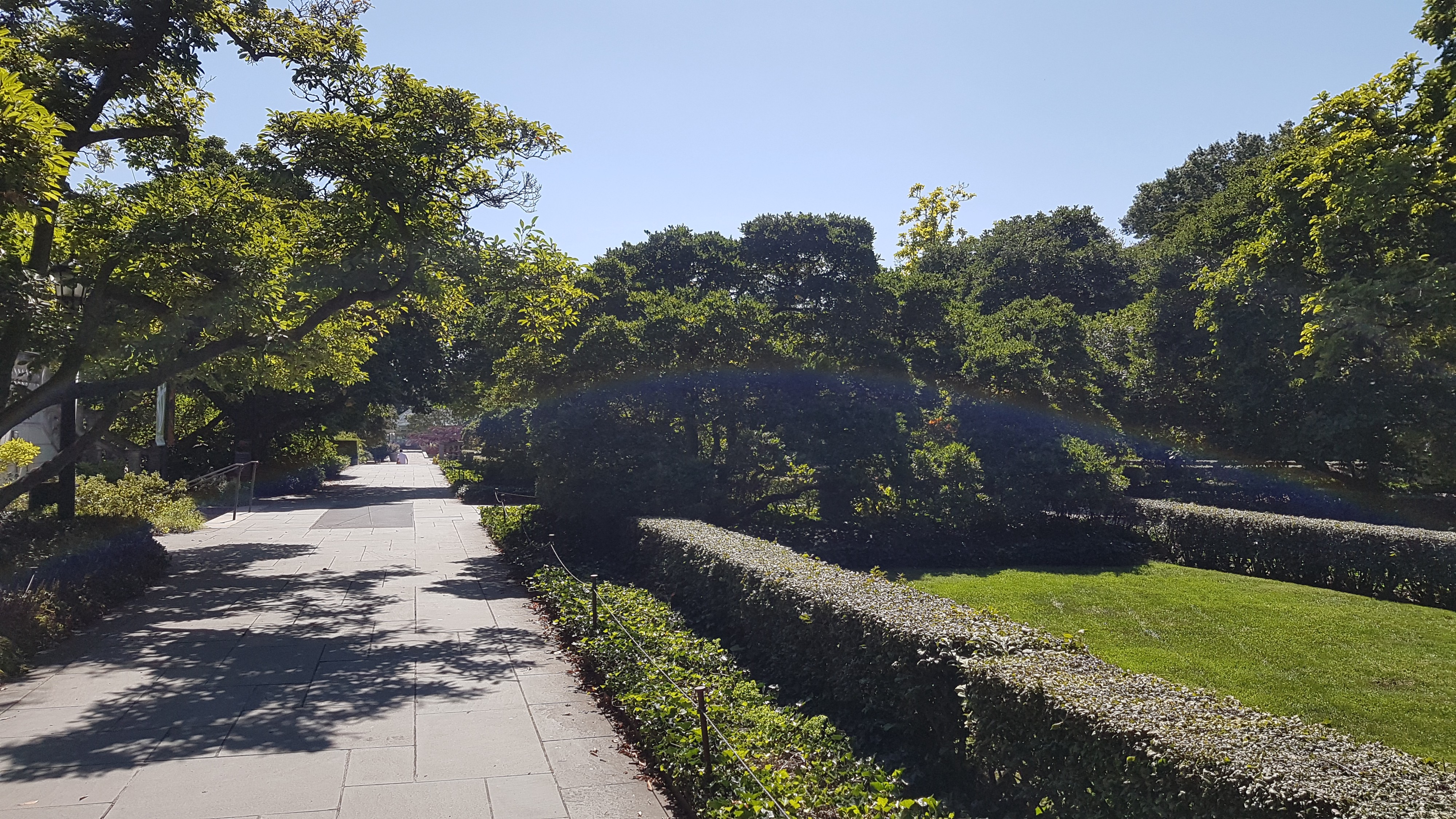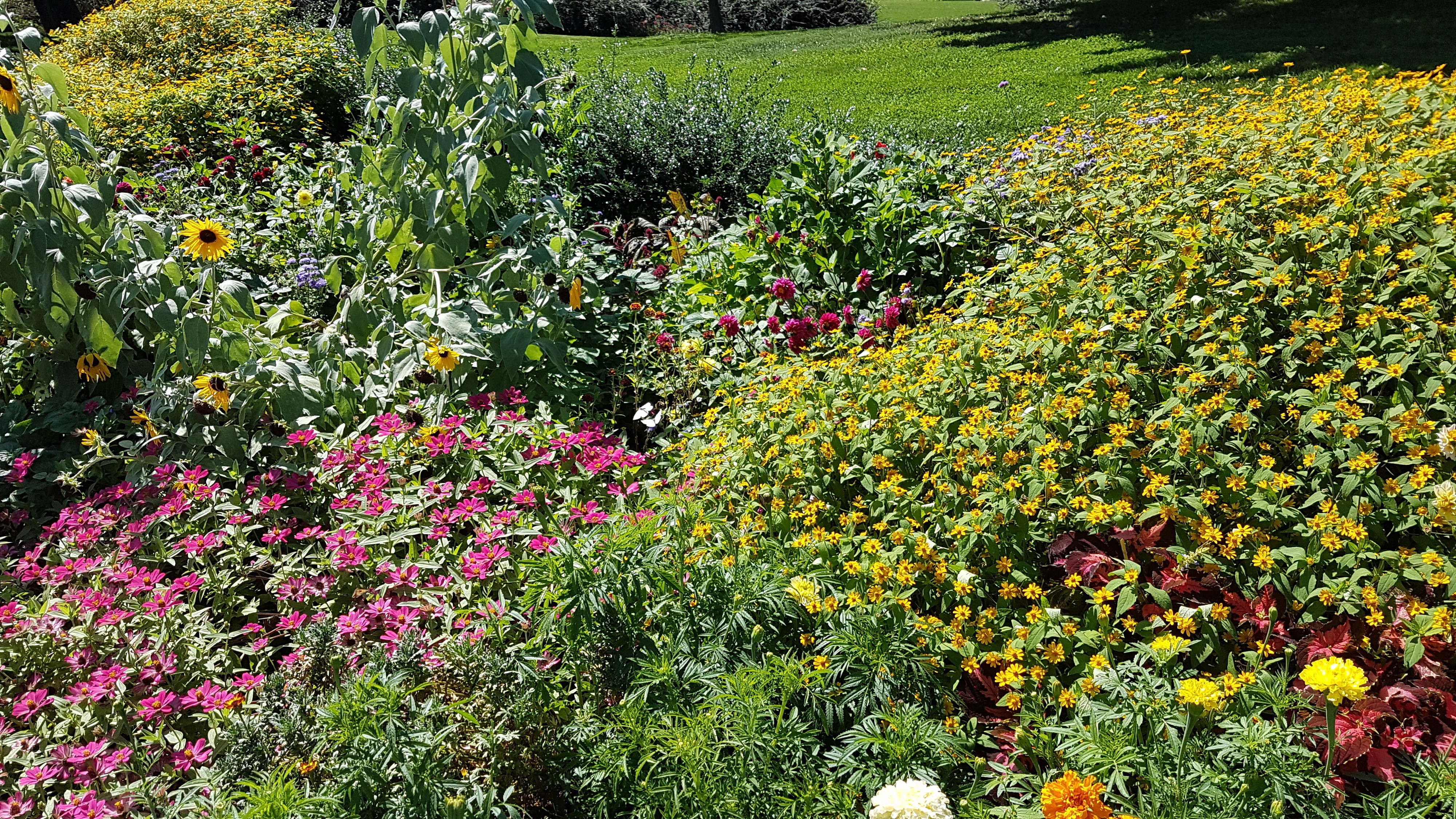 Some pictures from Brooklyn Botanical Garden.
From here, we fancied a bite to eat. What better than pizza! We went to Barbancino — one of the best places to eat in Brooklyn. After that we explored the rest of Brooklyn, passing notable sights like the Brooklyn Center.
We made our way to DUMBO (Down Under the Manhattan Bridge Overpass). There's a number of great restaurants and shops here, dotted along the streets.
If you time it right, walk across the Brooklyn Bridge as the sun sets. You'll thank me later. It takes about 40 minutes to walk, depending on crowds and how many times you take a photo along the route!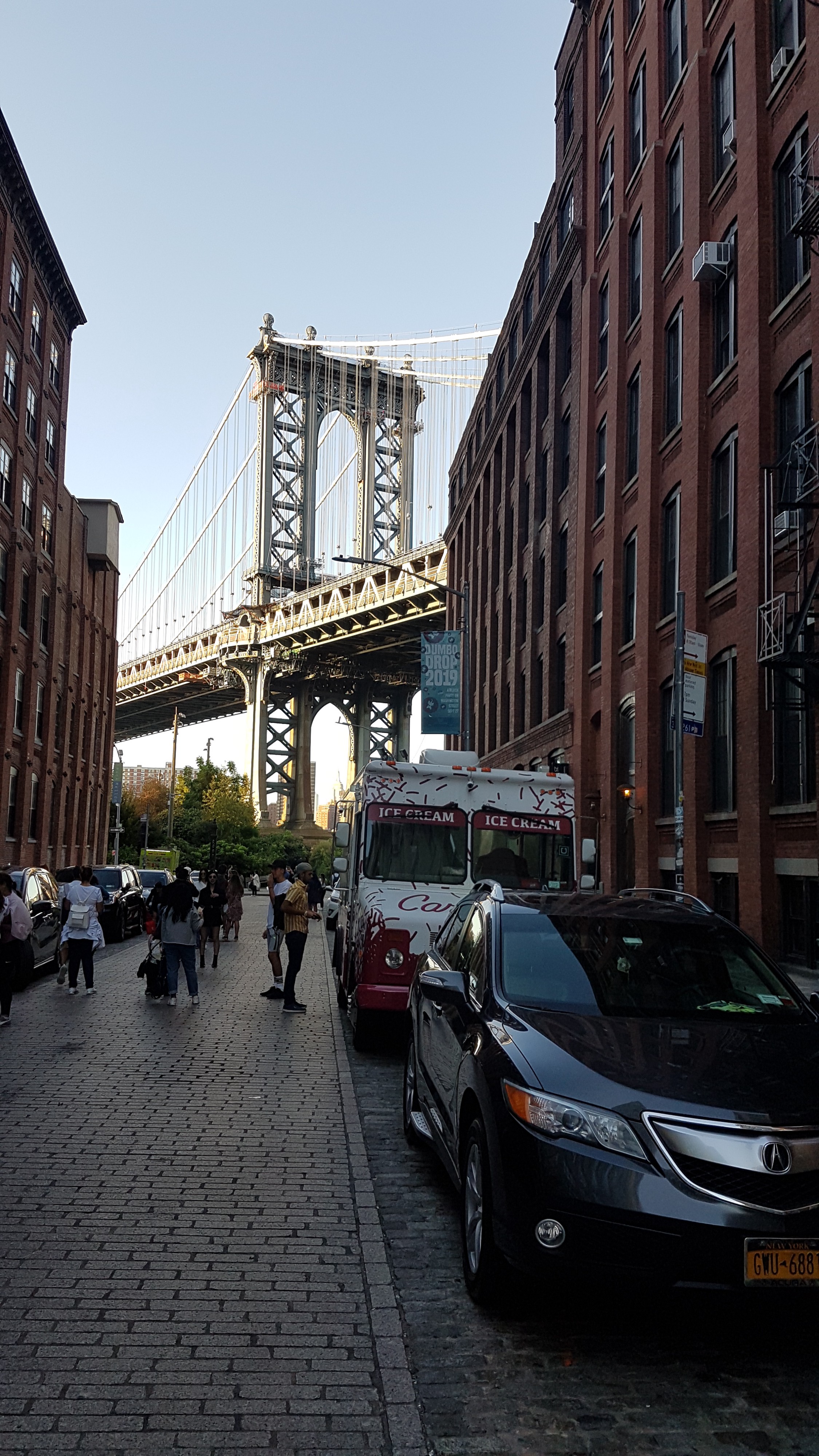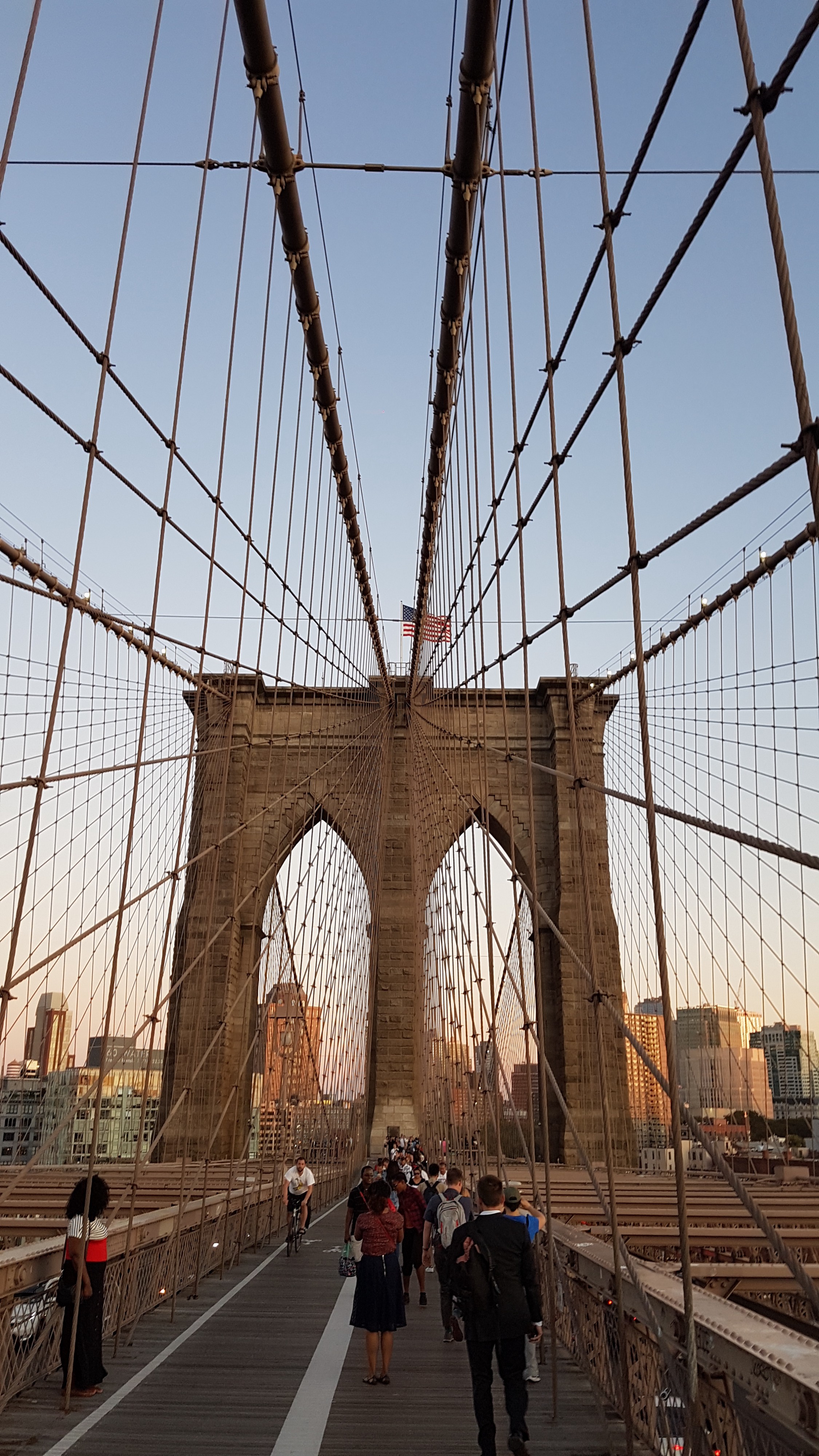 Walking the Brooklyn Bridge as the sun sets gives the bridge a warm glow.
Here's some other recommendations for Brooklyn:
1) Have brunch in the trendy Williamsburg neighbourhood.
2) Visit Brooklyn's answer to Central park — Prospect Park.
3) Visit Green-Wood Cemetery to pay respects to the rich and famous.
4) Take in the views of the New York skyline from Brooklyn Heights Promenade.
5) Head to the Brooklyn Brewery for a tour.
In the evening, we went to Koreatown for some food. Go for the hot pot at TAKE31. We then went to Slate, a nightclub. Inside, there's a number of fun things to do (karaoke, pool, ping-pong, bowling etc.). I didn't enjoy this as much because a reality TV show was filming when we visited, taking up most of the club!
Day 5–9/11 memorial and museum, Wall Street
It's important to remember tragic events that have taken place in our recent past. The 9/11 memorial and museum reminds you of the many innocent lives taken on that day. I recommend taking your time to hear stories from those who lost their lives, survivors and heroes.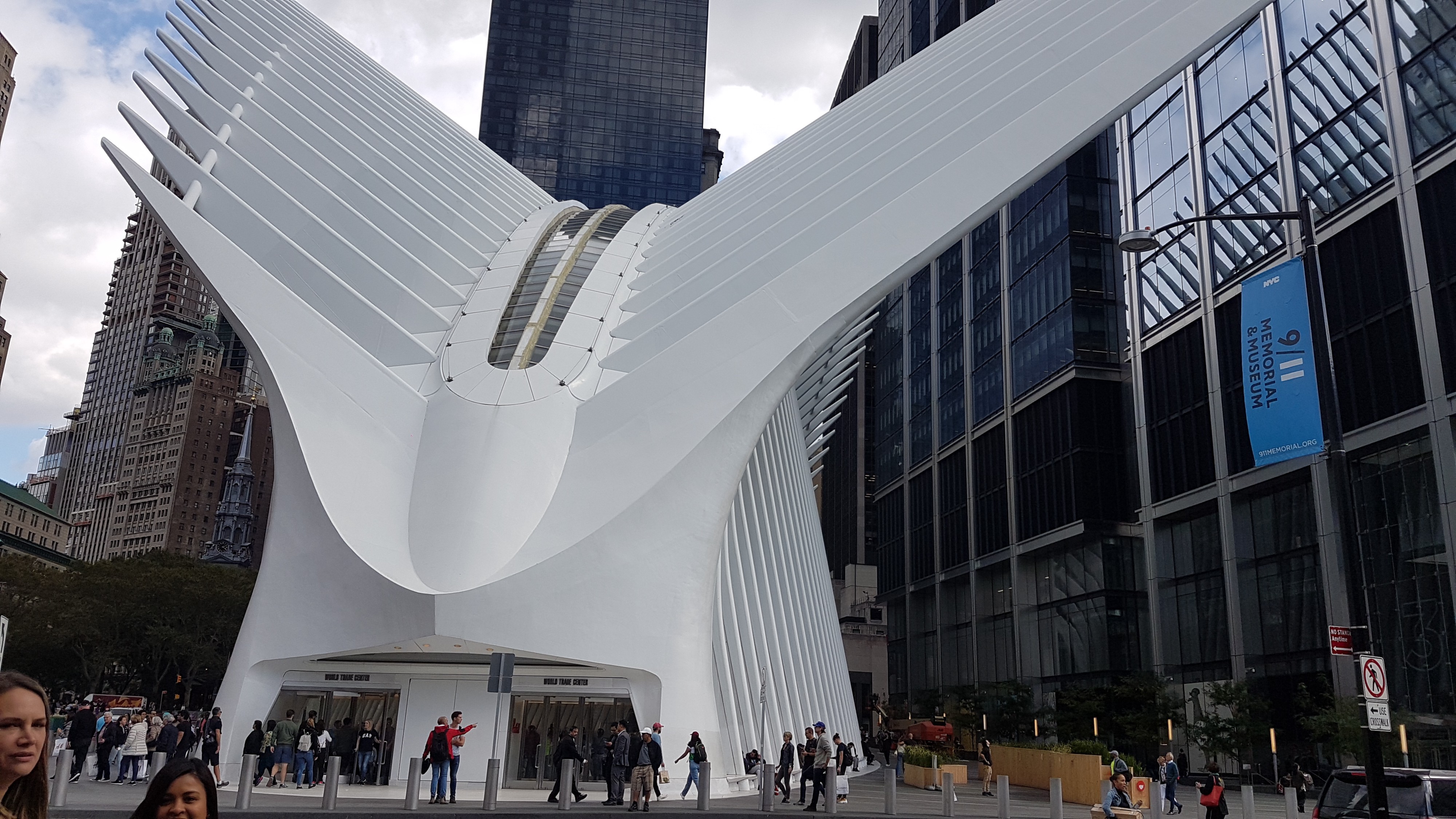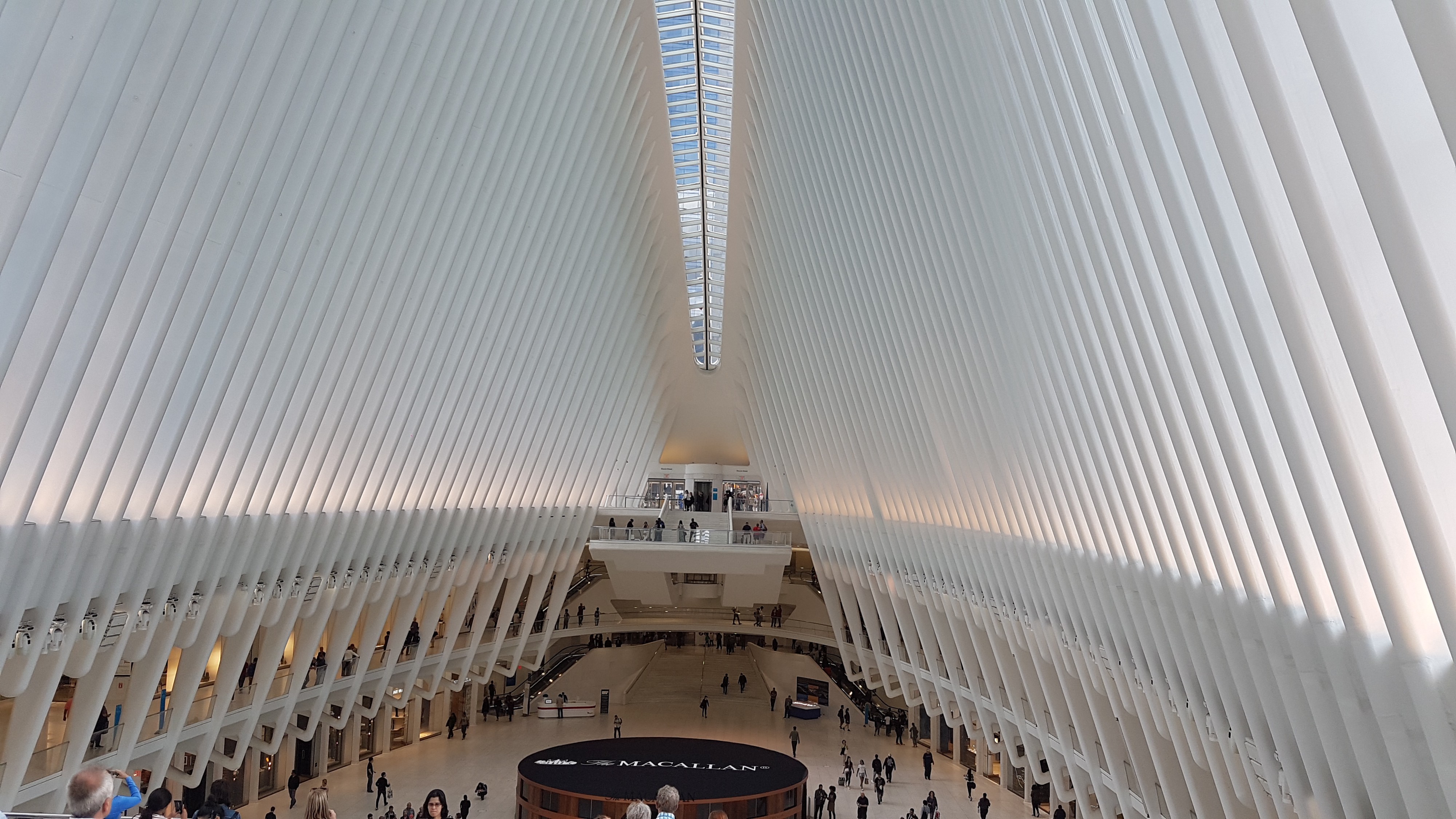 An architectural marvel, shopping centre and transportation hub.
For lunch, visit Pisillo Italian Panini for a massive Italian sandwich.
If you want to shop, you can do no better than Century 21, a store offering major discounts on high end fashion brands. I recommend this place if you need to seriously upgrade your wardrobe.
Top tip: for true bargains you should visit outlet stores in New Jersey.
After, it's time to visit the financial heart of America. You'll want to see the New York Stock Exchange, the Charging Bull and Federal Hall (birthplace of American democracy).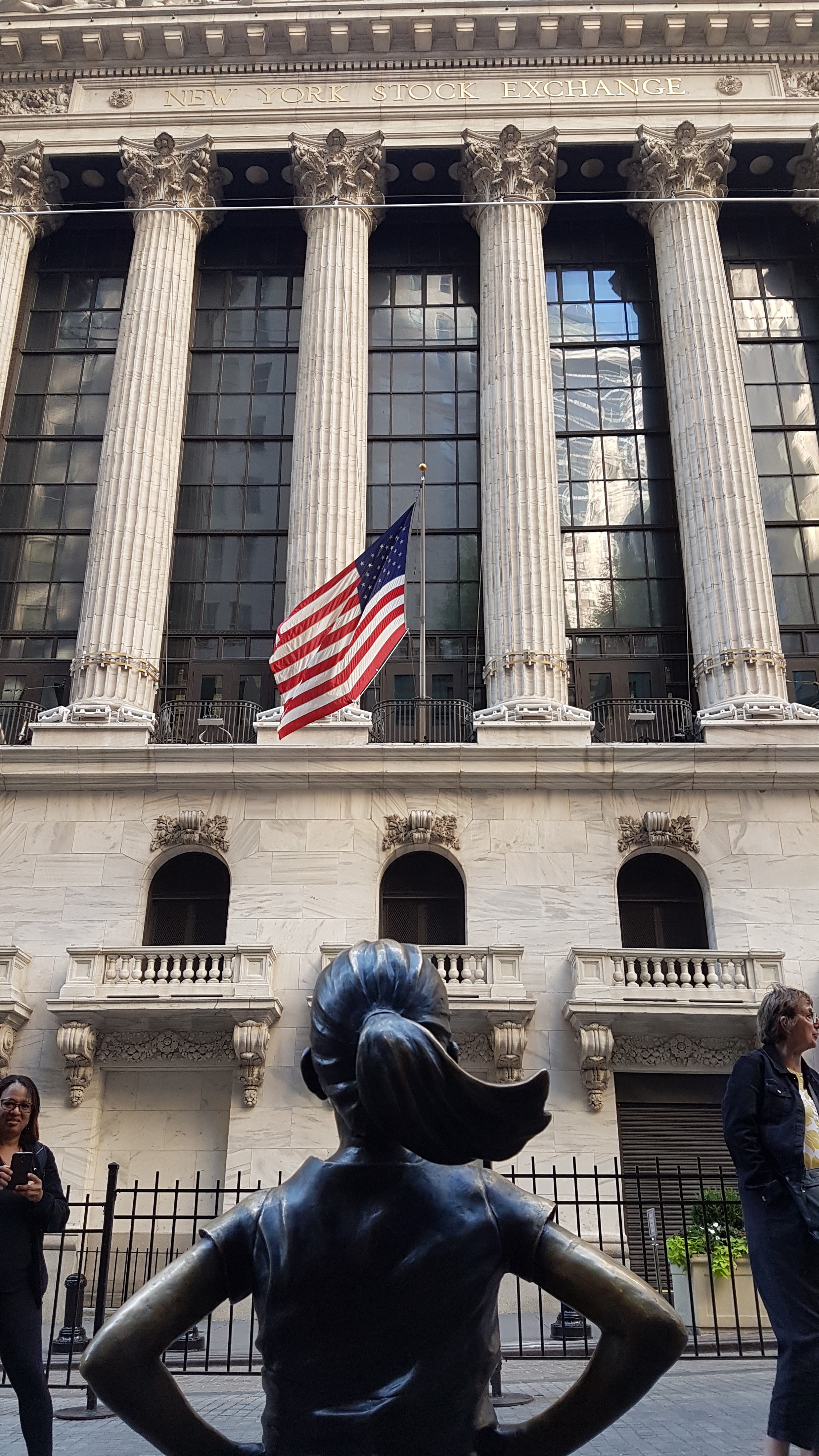 Fearless Girl statue. One of my favourite photos of the trip.
In the evening, we went to one of the most iconic stadiums in the world — Madison Square Garden. You can catch famous artists, basketball and ice hockey here (keep an eye out on the schedule). We watched the New Jersey Devils vs. New York Rangers. It was my first time watching a live hockey game. Within about 10 minutes, there was a fight on the ice and it was only a pre-season game!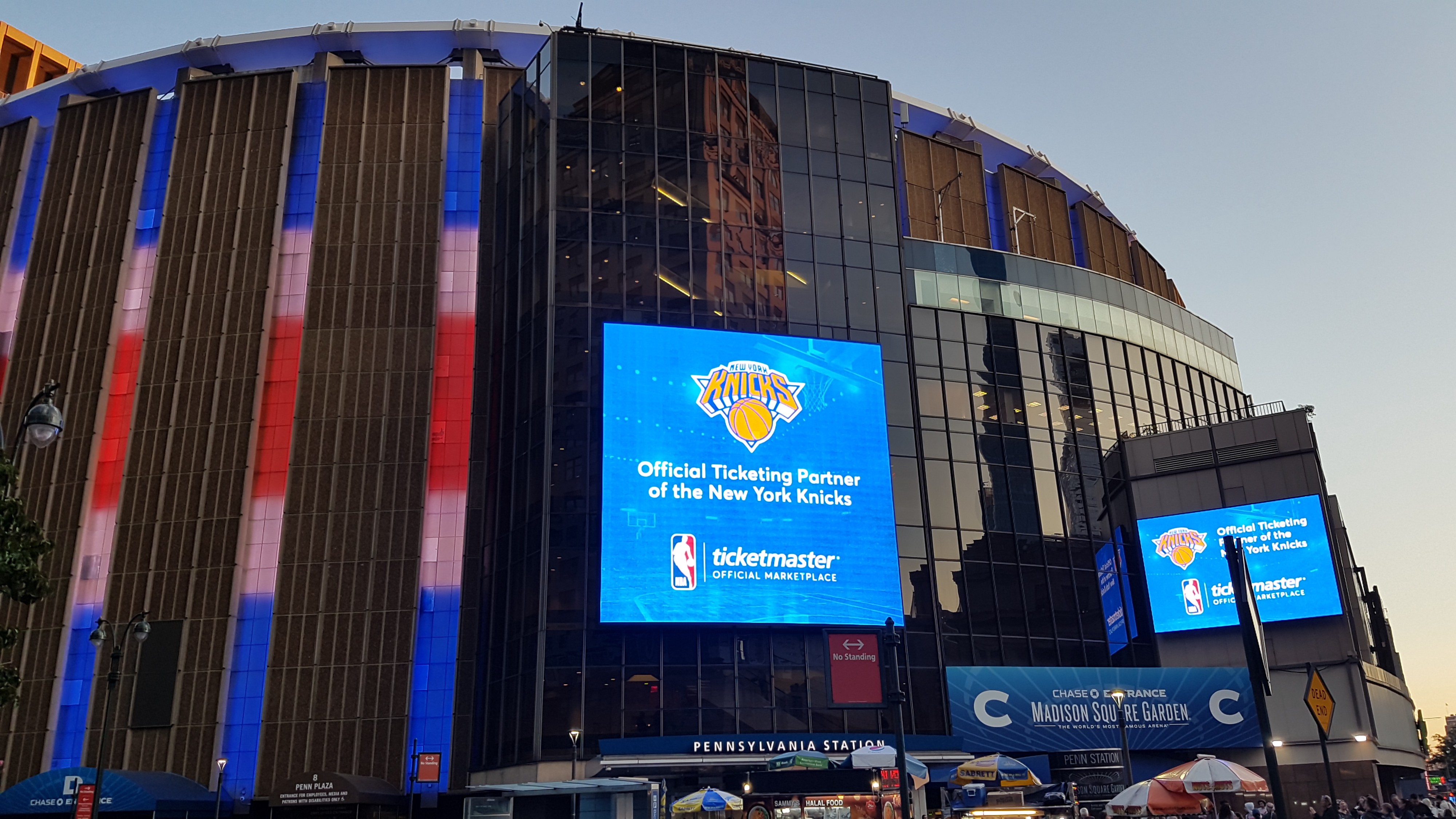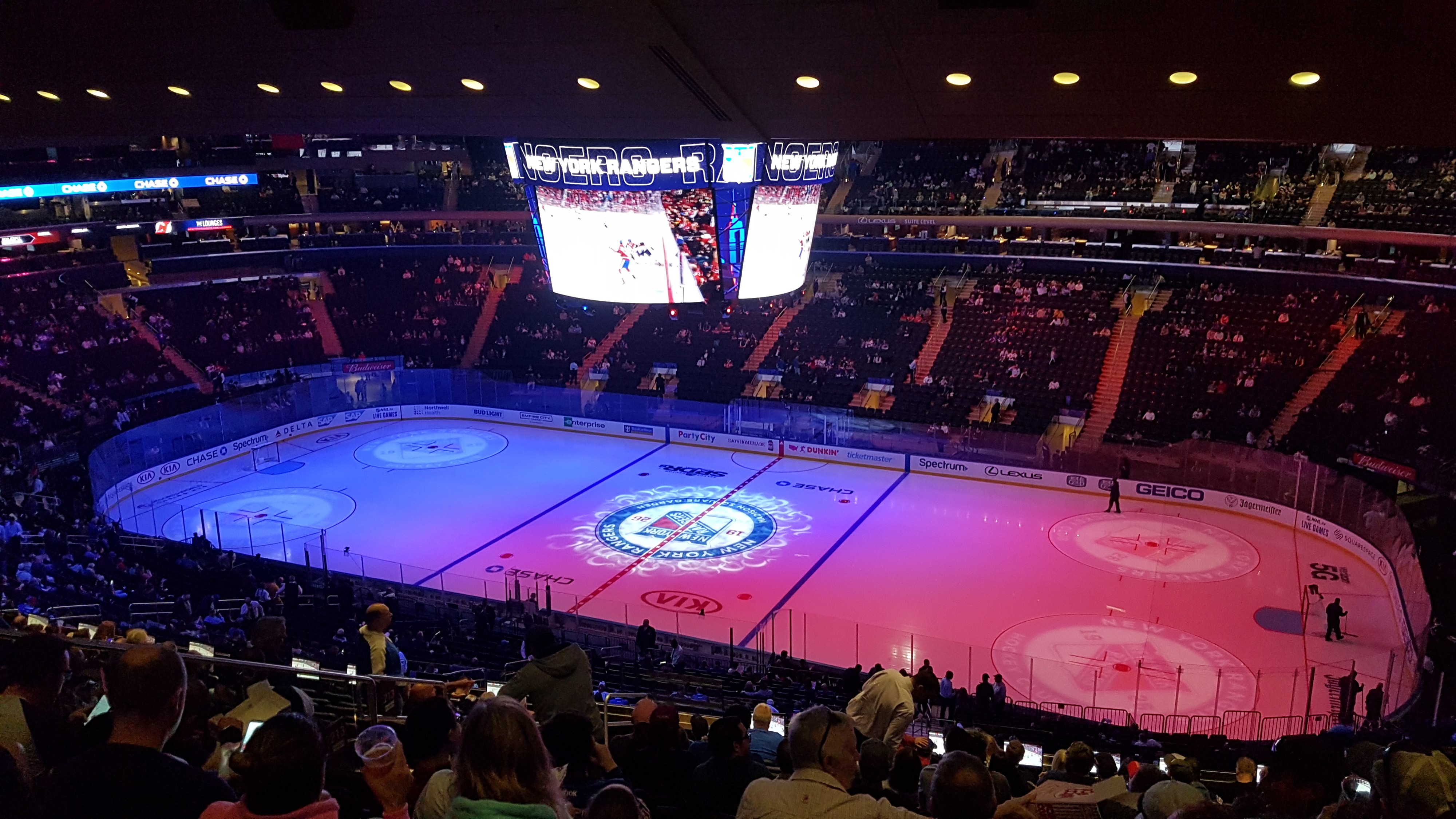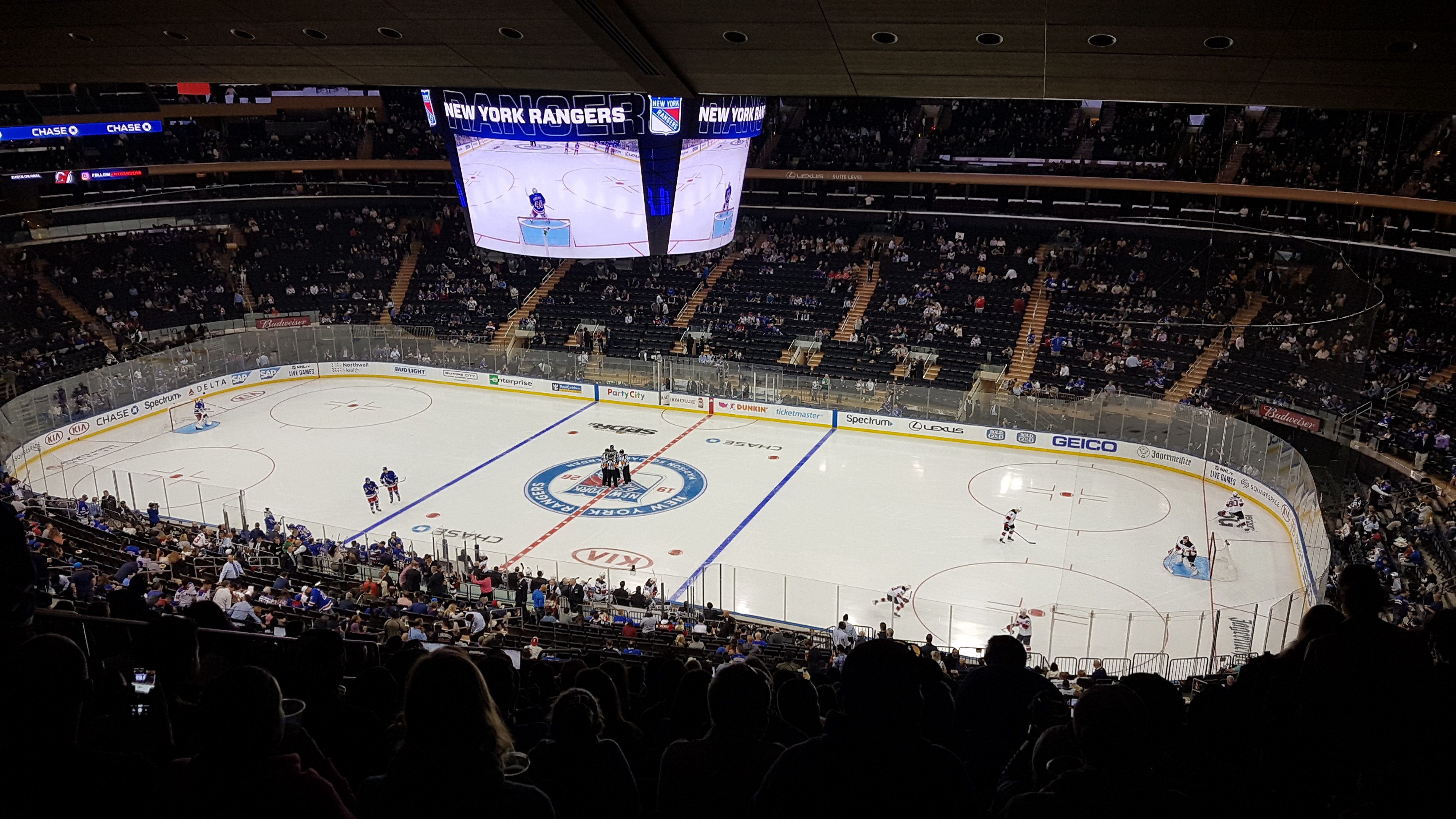 My first time watching ice hockey and it lived up to the hype.
Day 6: Thursday 19th September — Statue of Liberty, SoHo
It's time to see the symbol of New York – Lady Liberty herself.
Top tip: take the Staten Island Ferry as it is free and provides great views of Lady Liberty and the Lower Manhattan skyline. This may not be the right option if you want to get up close.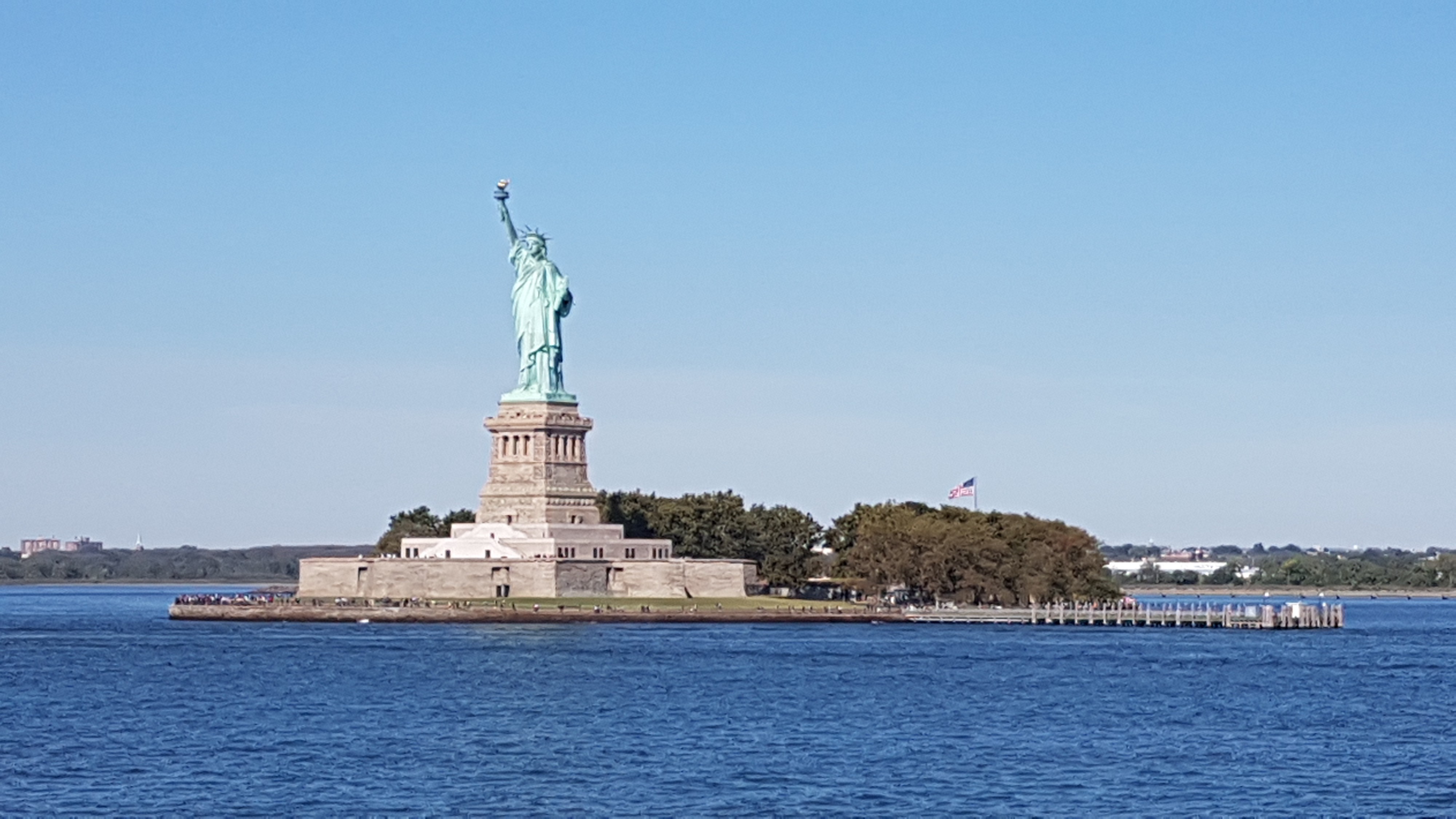 Photos of Lady Liberty from the ferry.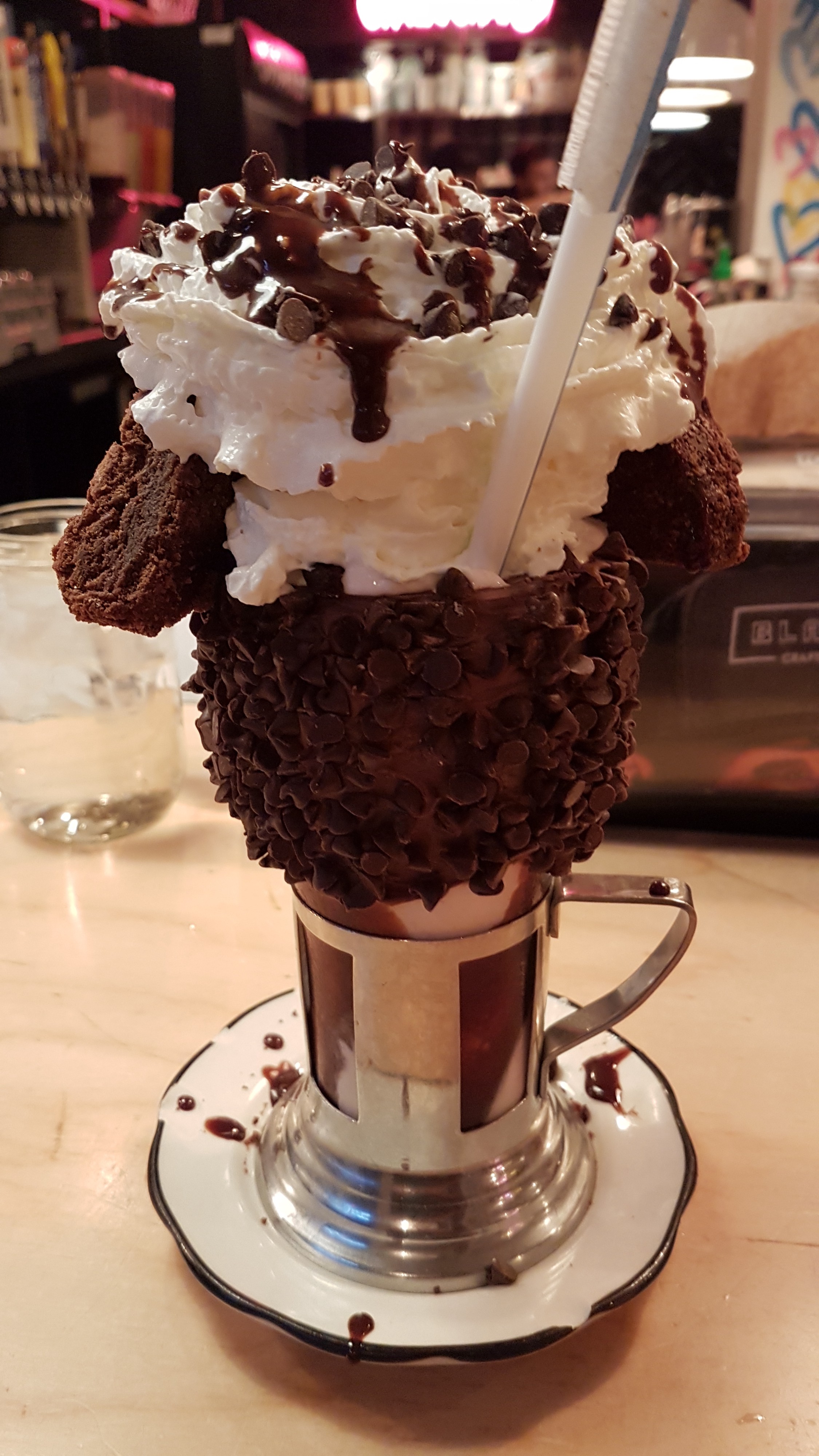 Later, I went to SoHo, a fun neighbourhood in Manhattan. I ate at Black Tap, a restaurant famous for its gigantic milkshakes topped with cookies, pies and brownies. After eating this, I now have Diabetes.
I'm a sucker for a good museum. This time it's the American Museum of Natural History. Film buffs will recognise the museum from the film: Night at the Museum.
In the evening, we went to Beauty and Essex. It's hard to describe this place. By day it moonlights as a pawn shop. By night, it transforms into a restaurant/club. It's brilliant.
Tourist guides will tell you to go to Jay Z's The 40/40 Club. Don't get me wrong, it's a fun place. But nearly every local told me to go to Pianos. It was incredible. Wicked music, vibes and people.
Day 7— rush to buy those last minute gifts!
I used this day to do some much needed last minute shopping! Here's some other things you can do:
Museums
Food
Activities
Places to drink
Day 8-Going home!
We took a taxi back to JFK airport. Remember to ask for a fixed price. It cost us roughly $60.
A week felt about right in New York. You can stay longer but your wallet starts to hurt after a while!
I hope you've found my itinerary useful. If you have any questions, feel free to drop me a comment.
Finally, I would like to thank Devina, Michael, Paul, Isaac, Rosie, Myah and Lakhmi for helping me plan my trip.
Thank you for reading!