Japan. An illustrious country, full of wonder and beauty. There's no place like it.
I spent a few months, painstakingly researching how best to maximise my experiences in Japan. Save yourself some trouble, and use my guide to help you plan your own trip.
I visited the following places: Tokyo, Hakone, Kyoto, Nara, Osaka and Koyasan.
Before you go
Here are some key things to do before you travel.
It's the most comprehensive guide I've seen for visiting Japan. It has an area by area guide, which comes in handy when you're looking for something to do. It's also has a list of top places to stay and eat.
It will make travelling across Japan easier. You can travel on all JR trains. You can buy the 7 day, 14 day or 21 day pass. Use the Japan Rail Pass Calculator to help you make your decision on what pass to get. For my trip, I chose the 14 day pass.
It will give you piece of mind and access to high speed internet wherever you are. You'll thank me later (especially when you are trying to go from A to B). Works in the mountains and trains too.
Book tickets to places you want to go as soon as possible
Popular attractions in Japan sell out fast. For example, you have to buy tickets to see the Studio Ghibli museum, three months in advance. You can use sites like Voyagin to buy tickets to popular attractions.
4 USBs and a plug socket — handy and practical. Useful if you have many electrical devices. Click here for more information about electricity in Japan.
Get a credit card with 0% foreign transaction fee/prepaid travel card.
Even though Japan is a cash-based society, it's handy having a back up option if you lose your money or need to take out extra money. Go to a local convenience store or post office to take money out.
Japan can be expensive and there will be so much you will want to buy. I set my self a limit of £100 a day to control my spending. Don't worry about carrying a lot of cash with you. It's the norm in Japan. You can use larger bills (e.g. 10,000 yen) and no one will wince in exasperation at giving you change.
I used these four apps the most:
You're in Japan!
I drew on some excellent blogs: Cory Varga's 7 day itinerary, wanderlustdjournal and japan-guide.com to help me create my Tokyo itinerary. Amend accordingly to your own tastes.
Day 1: Arrival day
If you are flying to Tokyo, your plane will land at either Haneda or Narita airport. Haneda is closer to Tokyo, taking about 30 minutes to get into central Tokyo.
Whatever airport you land at, be sure to activate your JR pass (here's how to use the JR pass). If you can't activate your pass here, I recommend Tokyo Station as the next best place to activate your card. Don't forget to collect your WI-FI box if you have ordered one at the airport too.
Importantly, buy a PASMO or SUICA card. This works like the Oyster card in London, allowing you to use underground rail network and bus networks across Japan. It can even be used in shops and arcades.
Use the Japan Guide for Haneda and Narita to work out how to get into Tokyo. I personally used the monorail, which is covered by the JR pass.
Accommodation
I stayed at Backpackers Hostel K's House Tokyo. Short walk away from Kuramae station. It's located in Asakusa, a relatively cheap area to stay. They accept credit card. Staff are warm and friendly. I paid £23.81 a night for a four bed mixed dorm. I found the nearby area to be calm and quiet. It was a good place to return to after a hectic day exploring Tokyo.
Day 2: Tsukiji Market, Ginza and Roppongi
From Kuramae station: Take the Asakusa line to Haneda Airport Domestic Line. Stop at Higashi-ginza station. Takes 20 minutes. Then takes 8 minutes to walk to the market. (This assumes you stay near Kuramae station!)

It's a short walk over to the Tsukiji Market area. The adventurous will want to see the famous Tuna fish auction. The rest (like me) will be exhausted from flying, and will want a few more hours in bed. In any case, this blog has some great tips on how to get the best out of the market. My recommendation would be to get there for 8am and to have sushi for breakfast. For westerners used to cereal, this may seem strange but you're going to have to trust me on this one. You won't find better sushi anywhere else. The inner market is closed to tourists before 9:00am, but if you buy something you won't be troubled.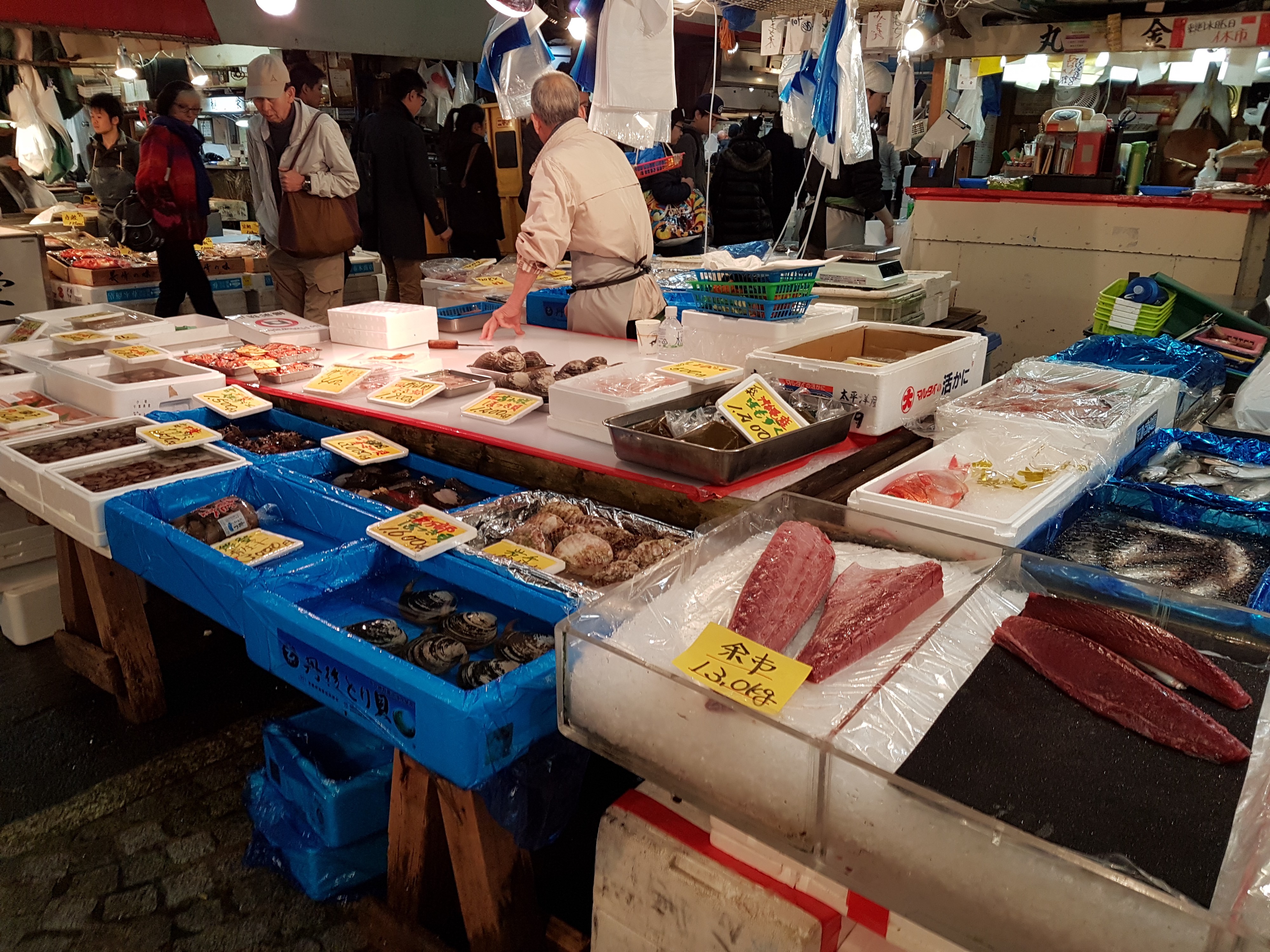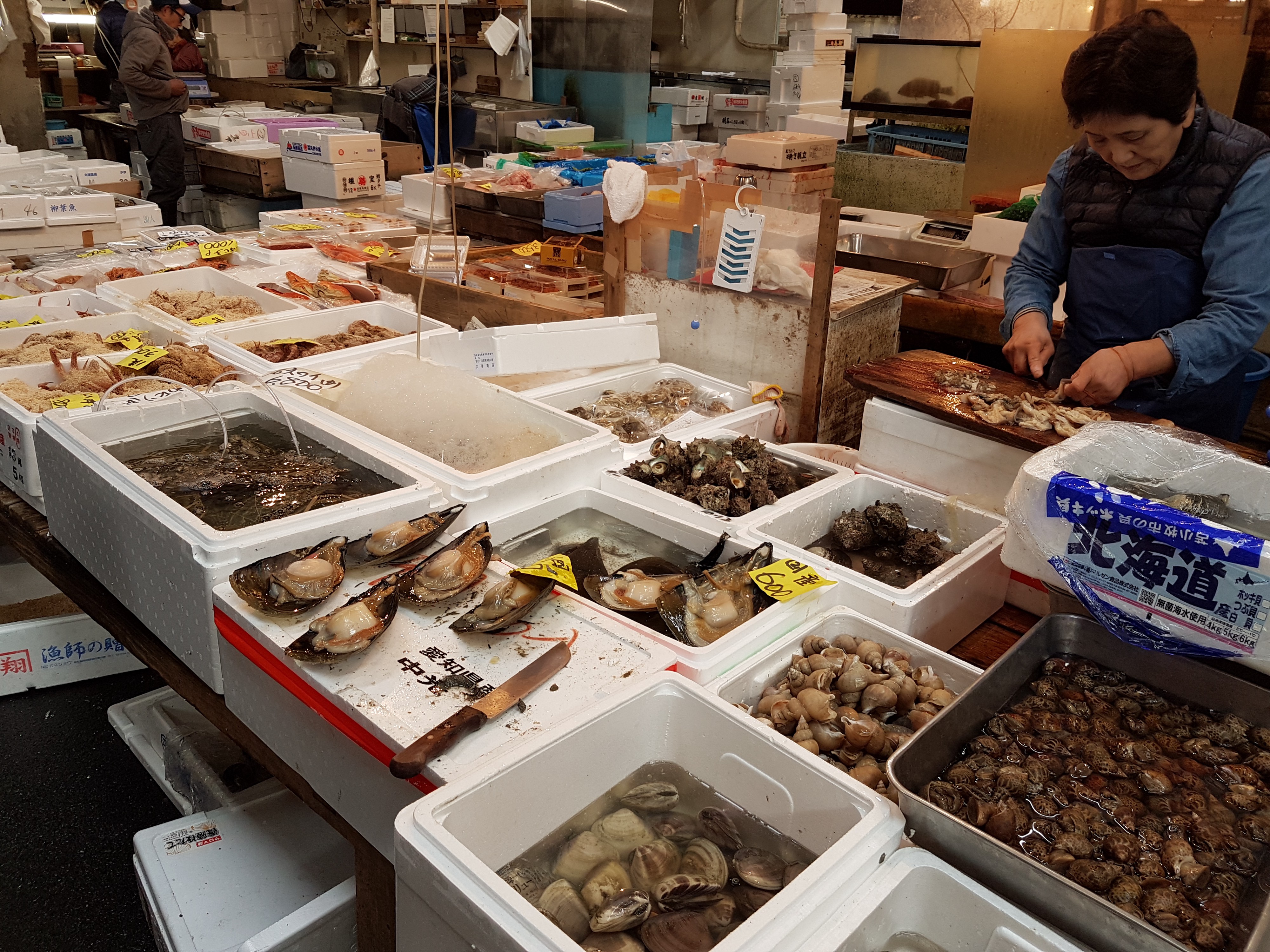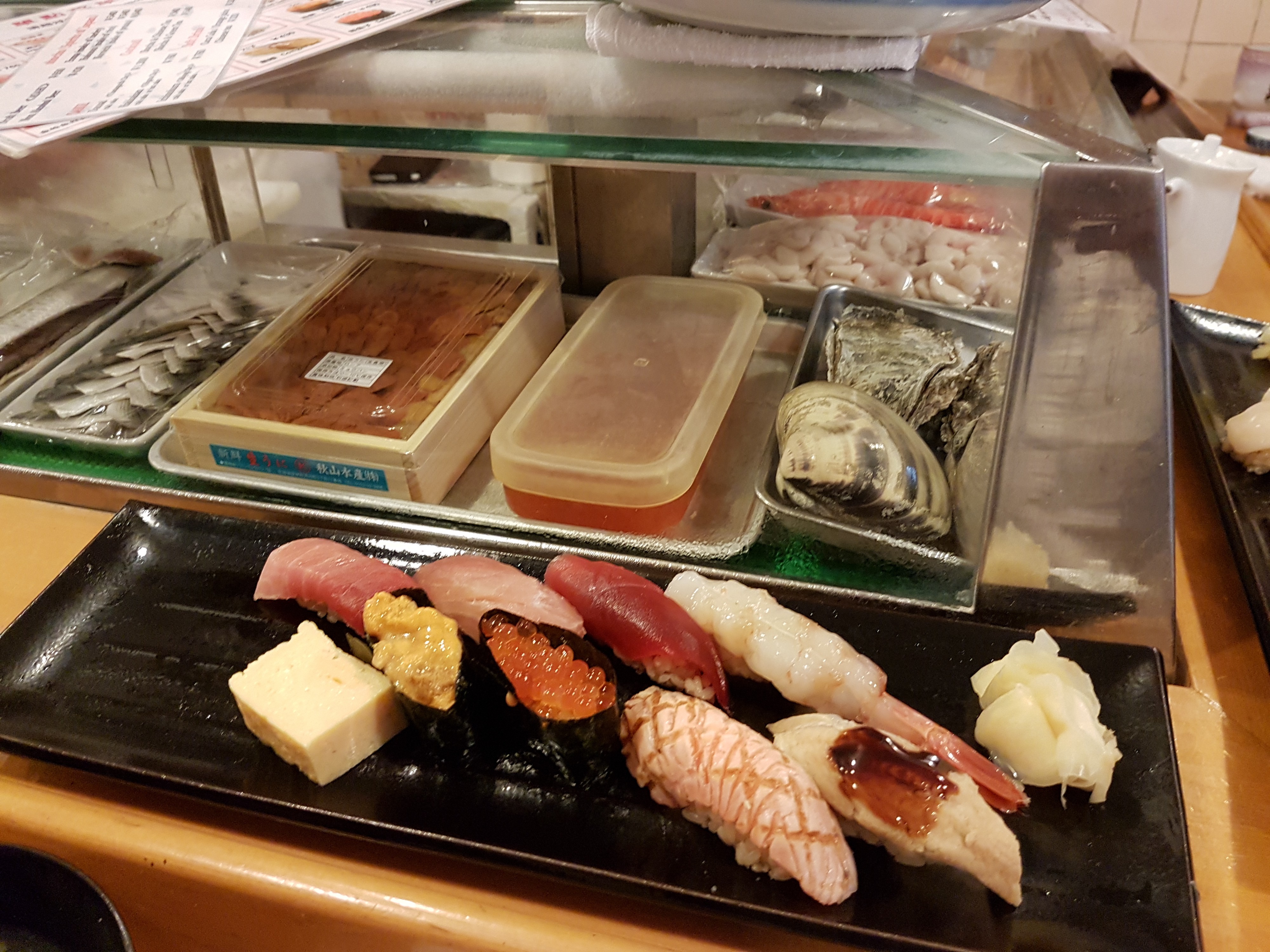 Tsukiji fish market. And sushi for breakfast — YUM!
Walk to the nearby Hamarikyu Garden. It's a lovely garden with an even lovelier tea house. Admission is 300 yen (Hama Rikyu only), 400 yen (also including nearby Kyu Shiba Rikyu).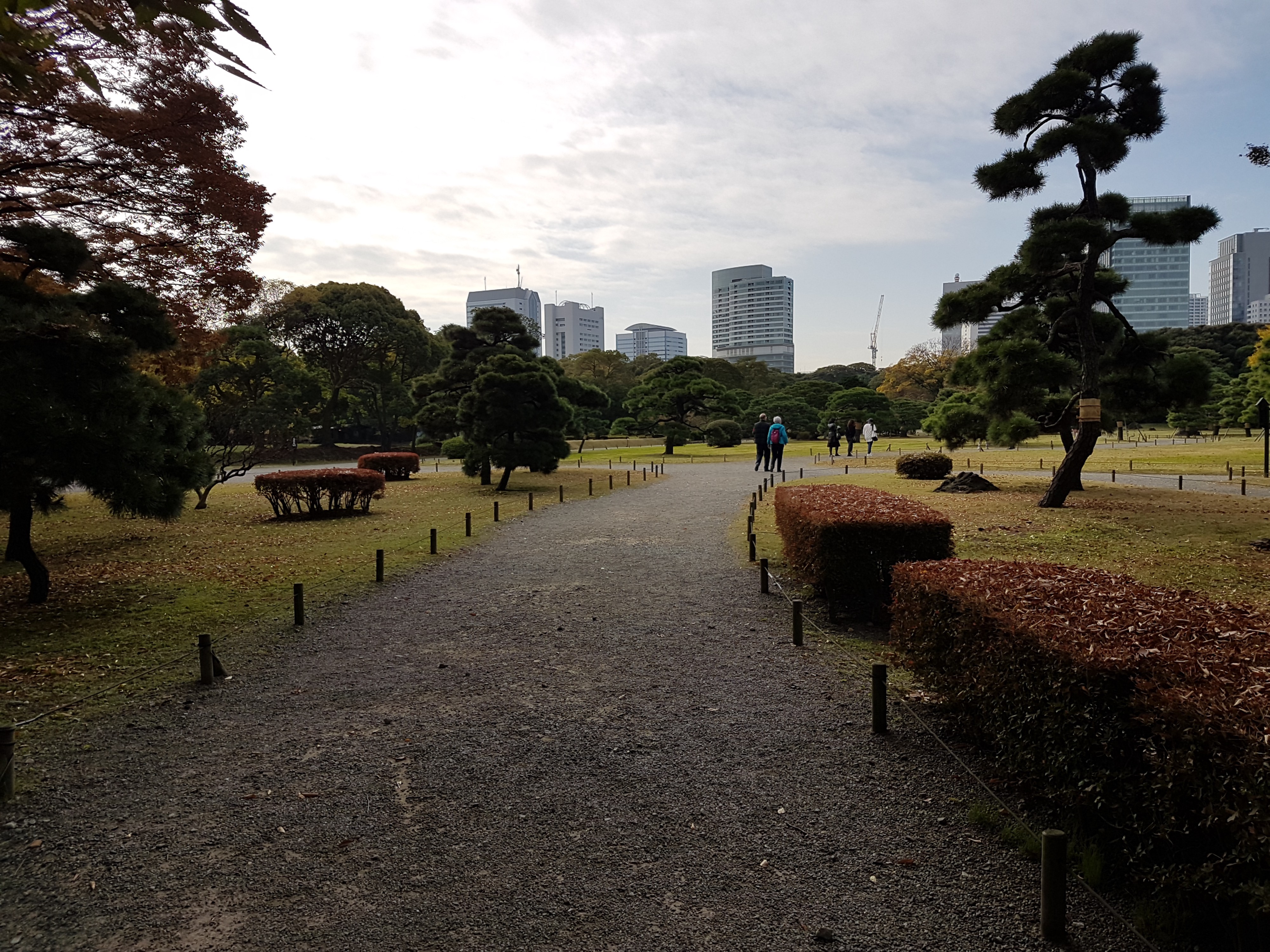 Hamarikyu Garden.
You can take an underground train, from Shimbashi Station take Ginza Line(各停Asakusa) to Ginza station. I preferred to walk as it's only 20 minutes away. Ginza has all the fashion shops you could need. My favourite store was the largest Uniqlo store in the world. Large department stores (Ginza Wako, Ginza Six, Tokyu Plaza Ginza etc.) are fun but are time consuming to navigate. Ginza can be expensive so be sure to keep track of your money!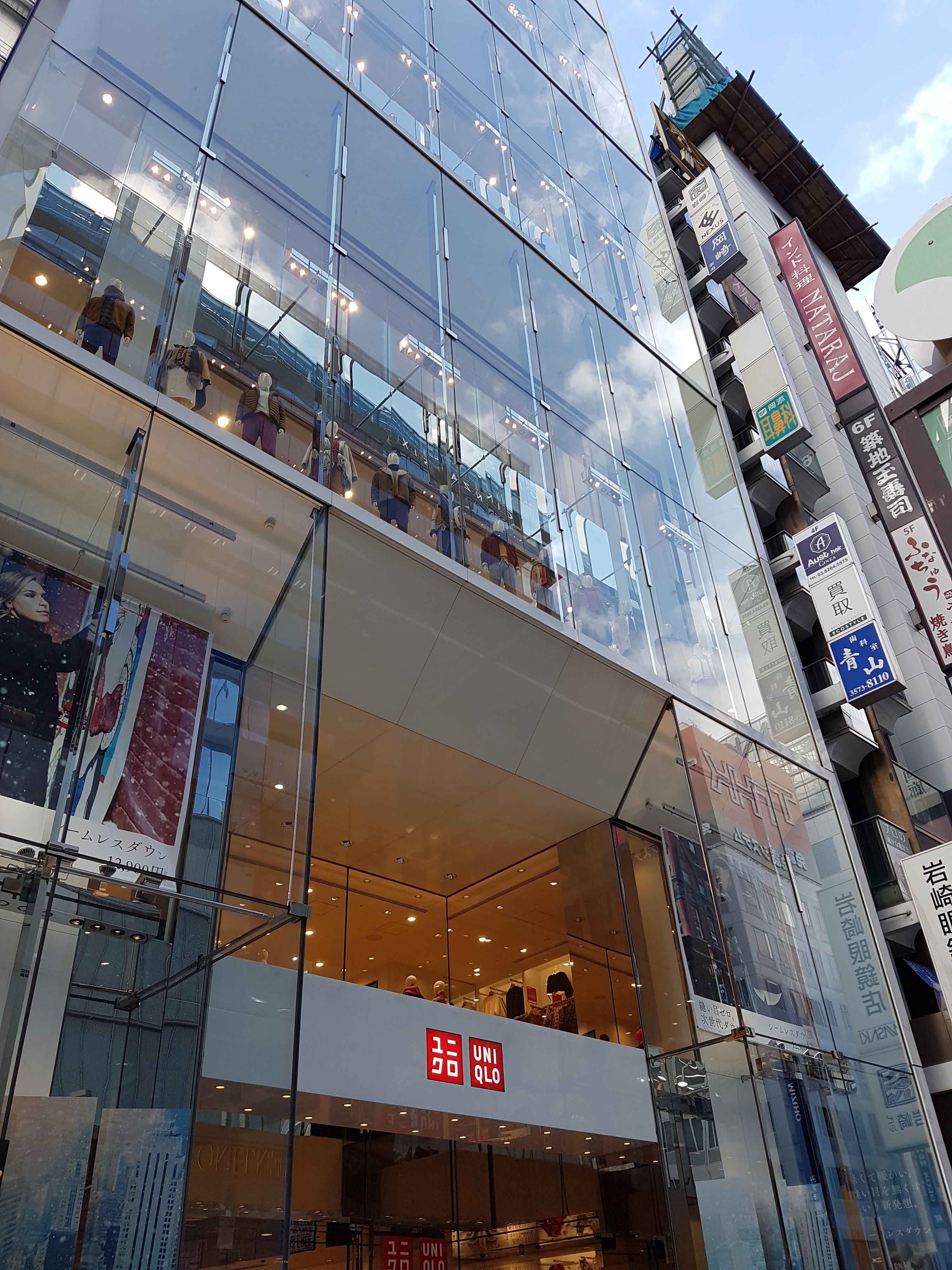 World's largest Uniqlo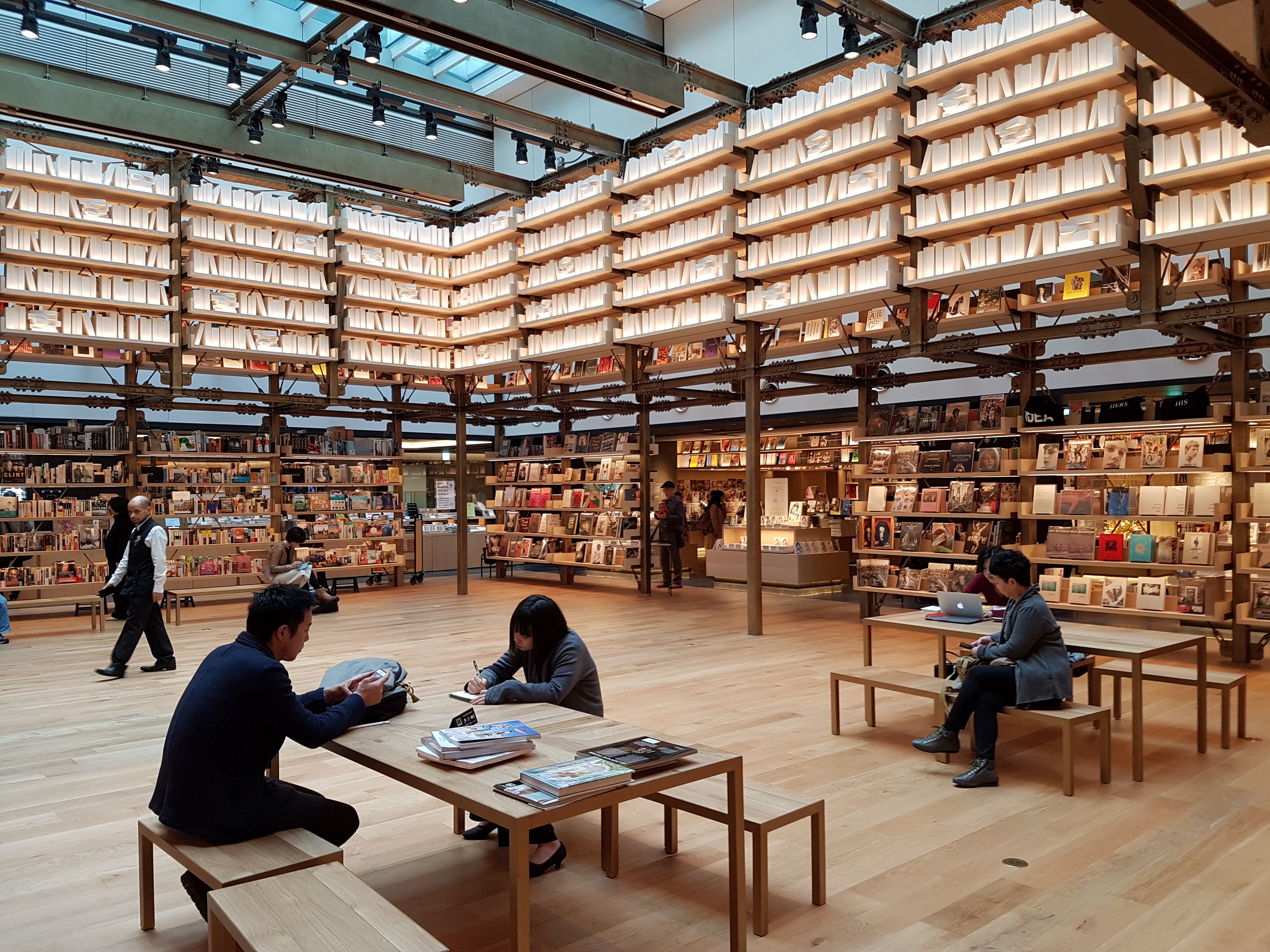 Shopping in Ginza is a treat.
Walk 20 minutes to nearby Tokyo Station. The station is huge! There are some cool restaurants located in Tokyo Station, which I recommend checking out. For Vegan lovers, they have an excellent ramen restaurant — T's TanTan Tokyo Station.

Nearby are the Imperial Palace East Gardens. Take a relaxing stroll through the gardens, whilst you sip on green tea.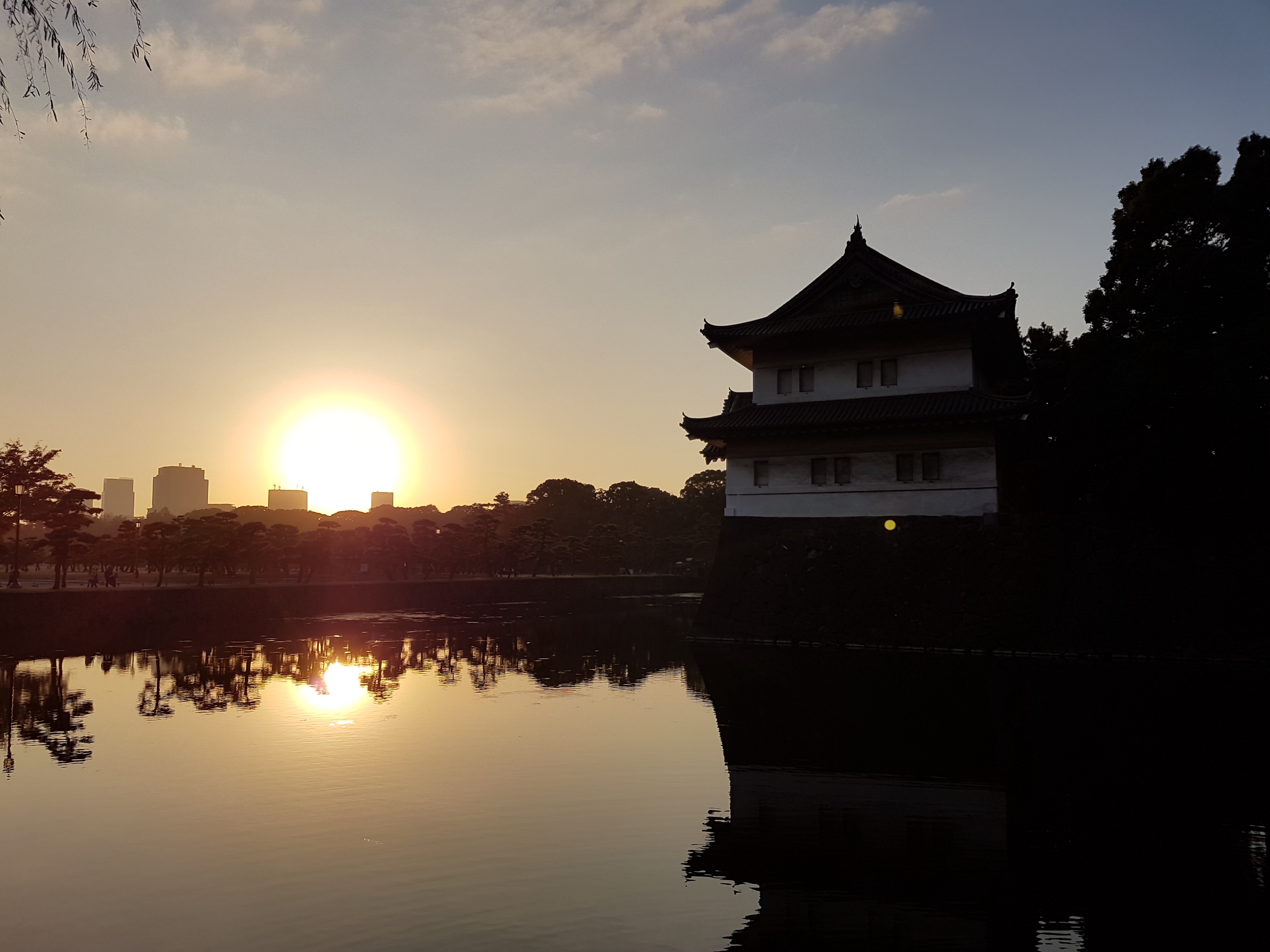 I mean…wow
In the evening, I headed to Roppongi Hills. From Tokyo Station take Marunouchi Line(各停Ogikubo) to Ginza Station. From here take Hibiya Line (各停Naka-Meguro) to Roppongi Station. Then walk 5 minutes to Roppongi Hills. Whole journey takes 20 minutes.

There's lots to do in Roppongi and I recommend returning here on other days at nighttime.

Attractions include: the Mori art museum, the underrated Snoopy museum and a skyscraper with an observation deck (great views of Tokyo).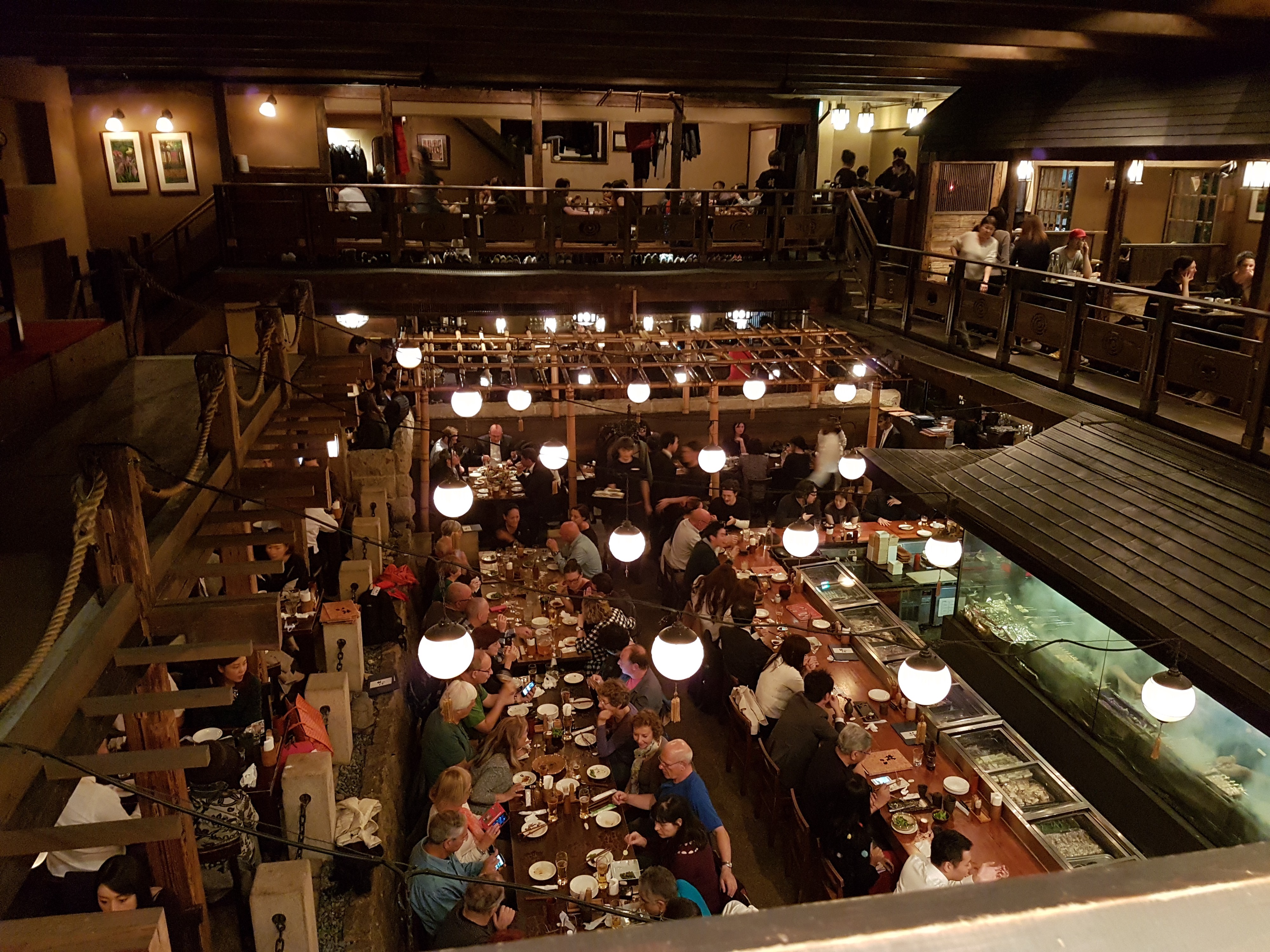 The Snoopy museum is worth your time. Looking for a fun place to eat? Try the inspiration for that famous scene in Kill Bill - Gonpachi restaurant. Enjoy the vibe and try a nice bowl of cool Soba (chilled noodles). Soba isn't for everyone though. Best enjoyed in summer.
Day 3: Asakusa, Ueno and Yanaka
If you are staying in Asakusa, walk 20 minutes to Sensoji temple. You'll see more temples in Kyoto, but this temple is worth the visit. Alternatively, Sensoji Temple is a few steps from Asakusa Station, served by the Ginza Subway Line, Asakusa Subway Line and Tobu Railways. There are a number of shops lining the way to Sensoji temple. They don't open till at least 10am.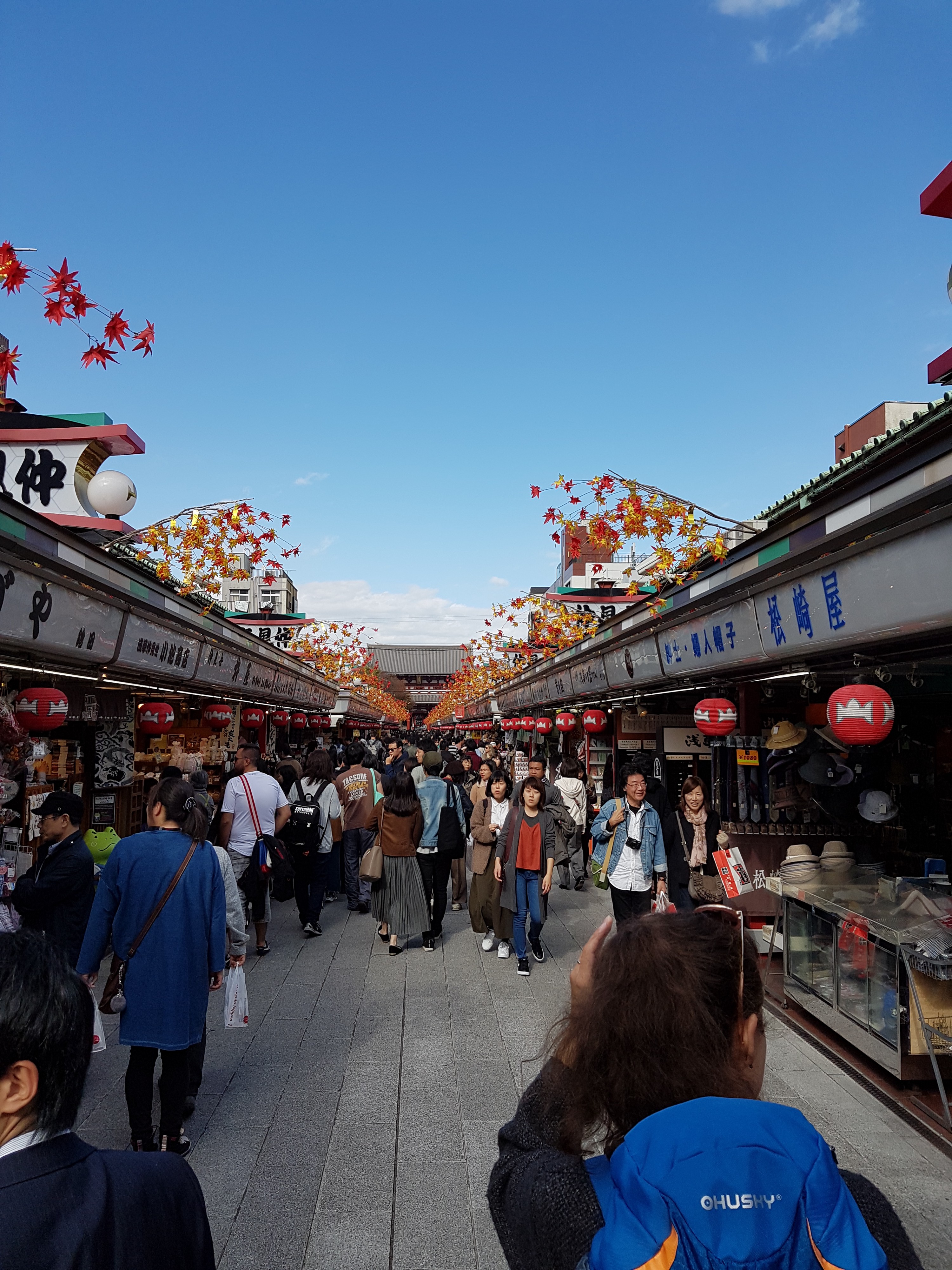 Nakamise-dori street. Shops lining the path to Sensoji temple.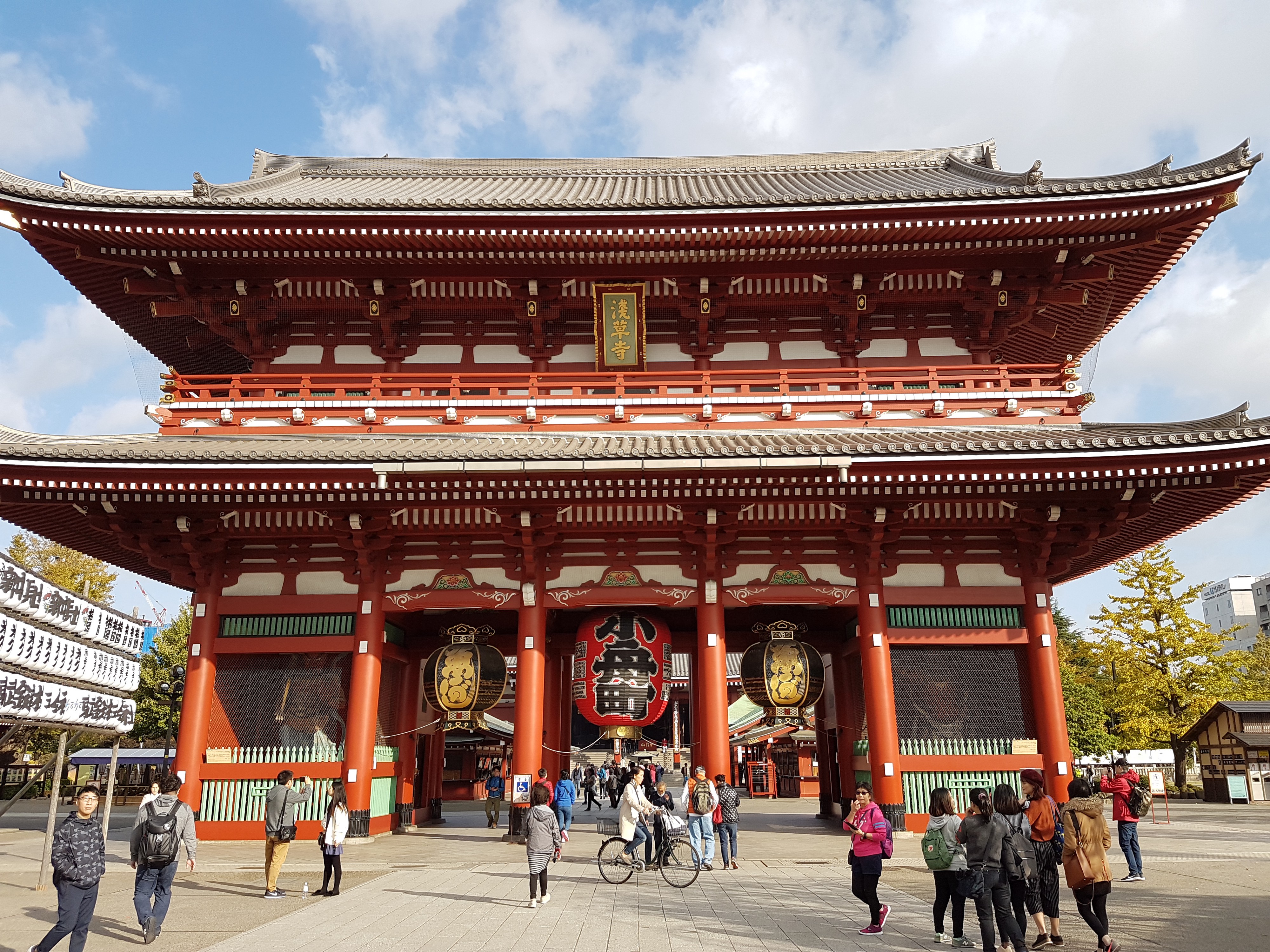 One of the gates at Sensoji temple.
Give Asakusa the time it deserves — it's the perfect place to buy souvenirs for loved ones. Nearby Shin-Nakamise, has a number of excellent food and souvenir stores. Kappabashi is the perfect place to buy kitchen items.

For lunch, try Okonomiyaki, a savoury pancake. Normally, you have to cook it yourself but if you ask staff in the restaurant they can assist.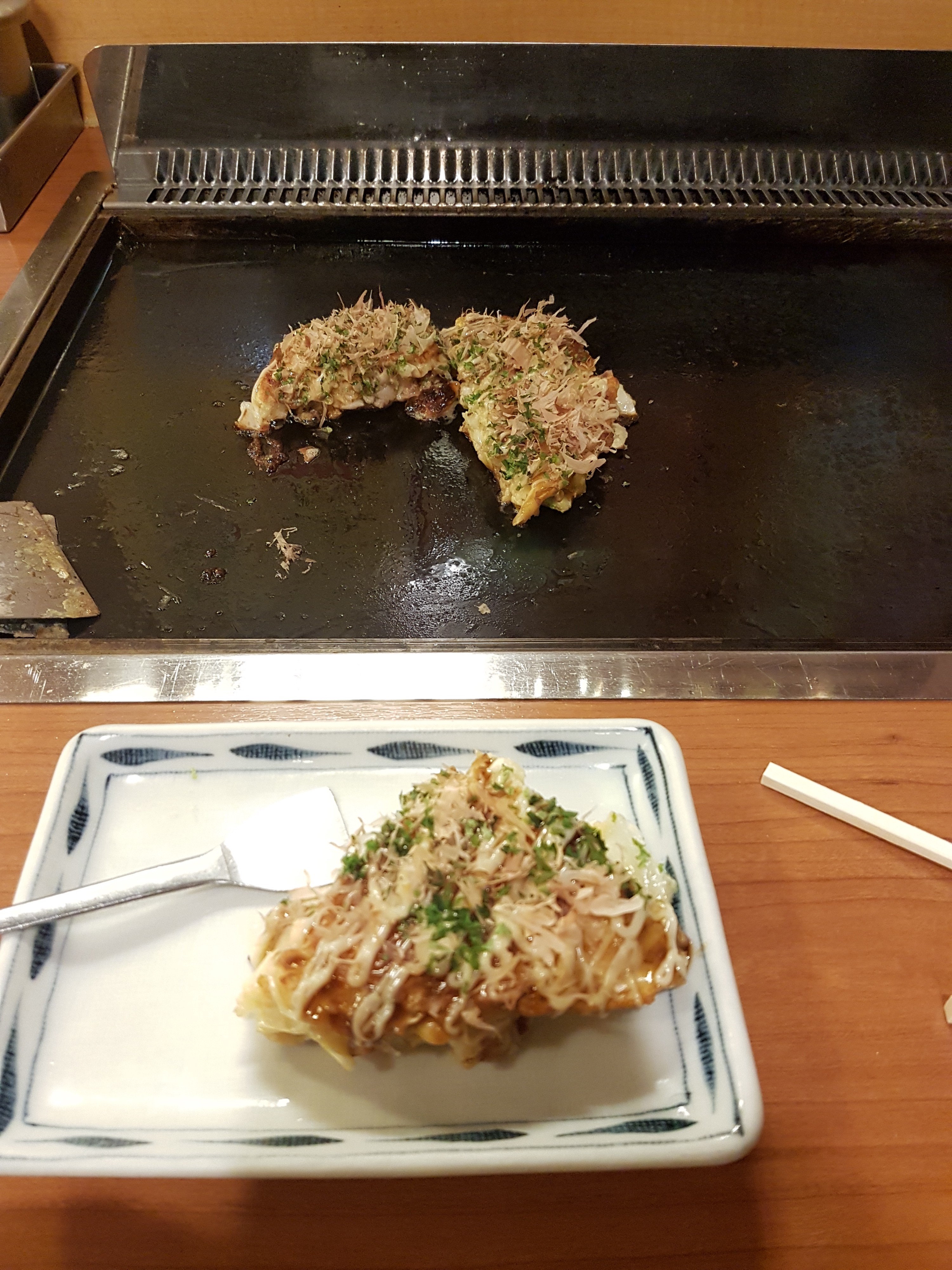 Okonomiyaki. Thank God I had someone helping me make this!
From Asakusa Station, take the Ginza Line (Shibuya) to Ueno Station or walk for 30 minutes to Ueno.

Ueno is a stunning park, with multiple museums: Tokyo National Museum, Tokyo Metropolitan Art Museum, National Museum of Nature and Science, National Museum of Western Art, and Ueno Royal Museum. You can spend multiple days here alone.

I visited the Tokyo National Museum. Opening hours for Tokyo National Museum are usually 9:30 to 17:00. It costs 620 yen to view the permanent exhibition, and 1000–1500 yen for special exhibitions.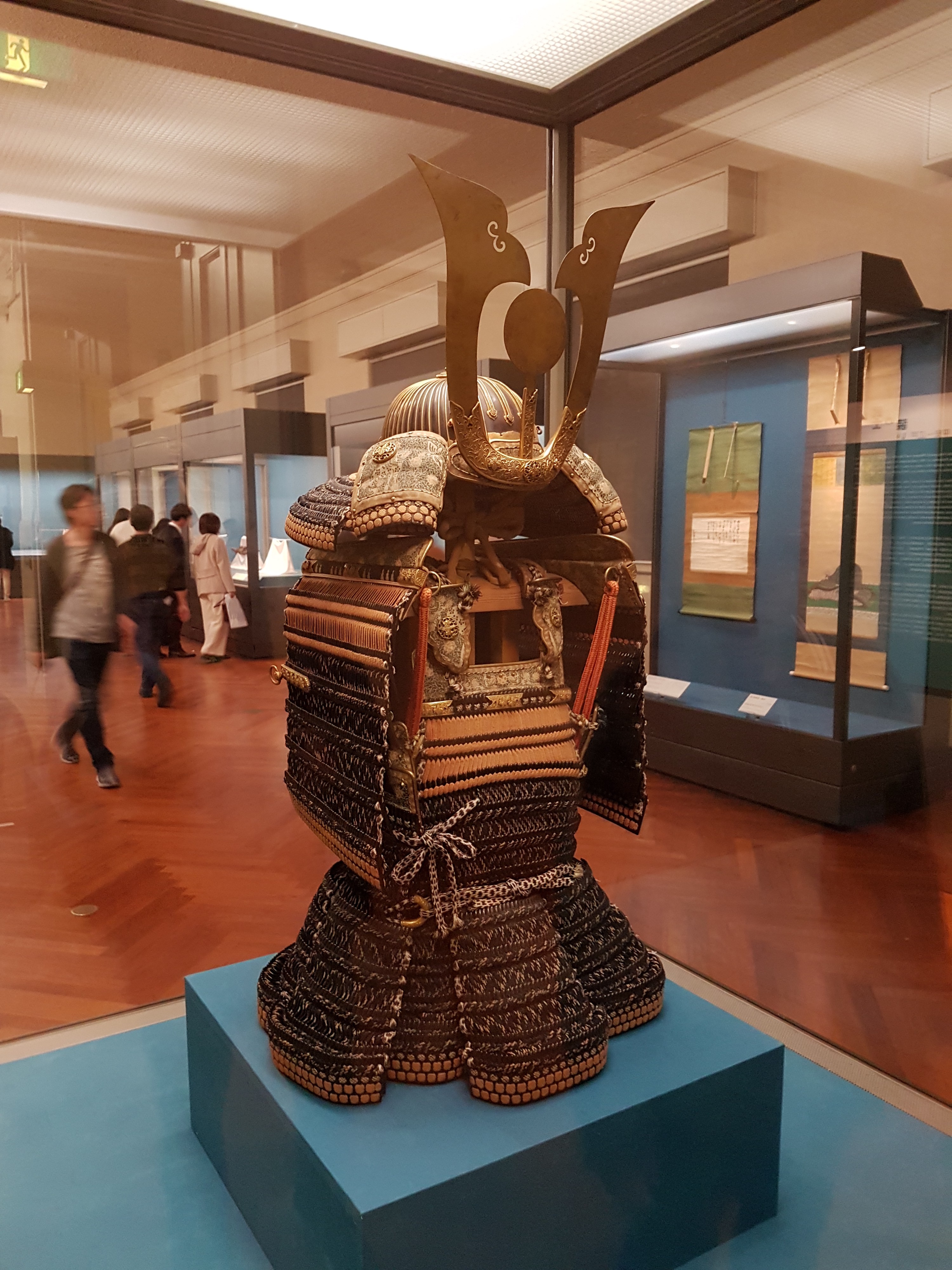 Tokyo National Museum. One of the many items on display at the museum.
Day 4: Shinjuku
From Kuramae Station take Oedo Line (各停Tocho-Mae via Iidabashi) to Shinjuku-nishiguchi Station. From here, it's a 20 minute walk to Shinjuku Goyen park. Costs 200 yen for admission. Explore the park that inspired the superb 'The Garden of Words'. I adore this film. Visiting this park was a personal highlight for me. I could have stayed here for hours.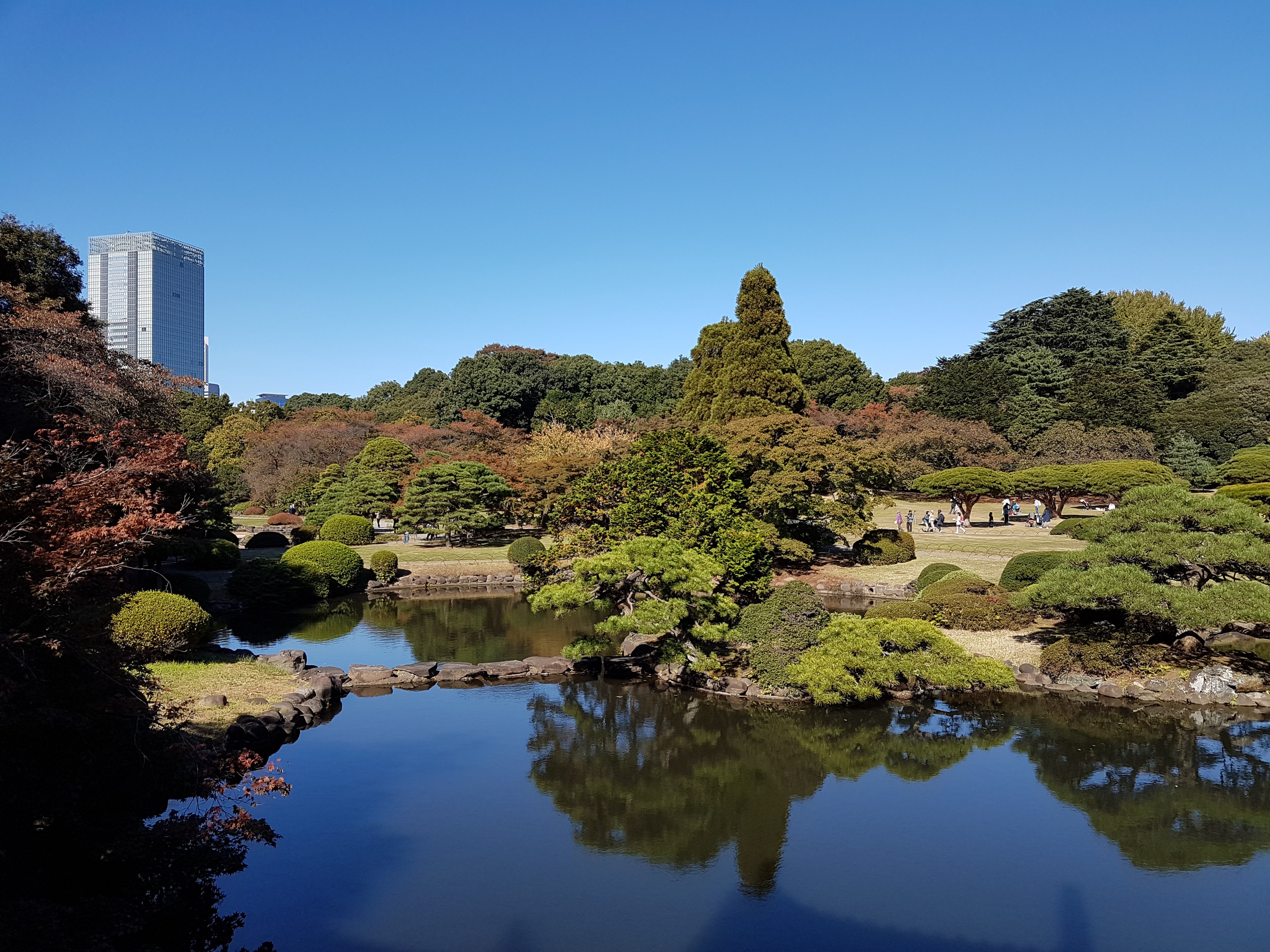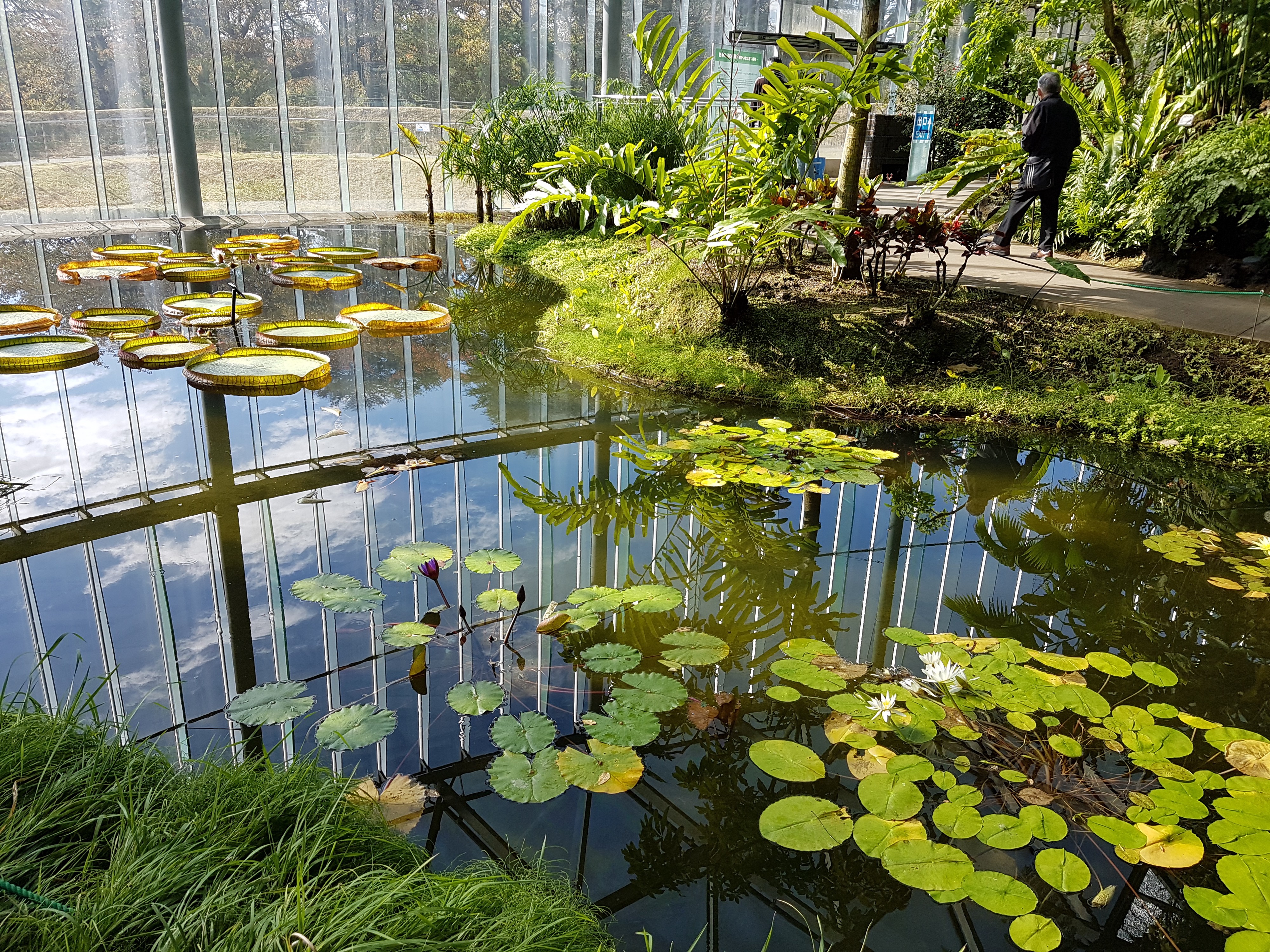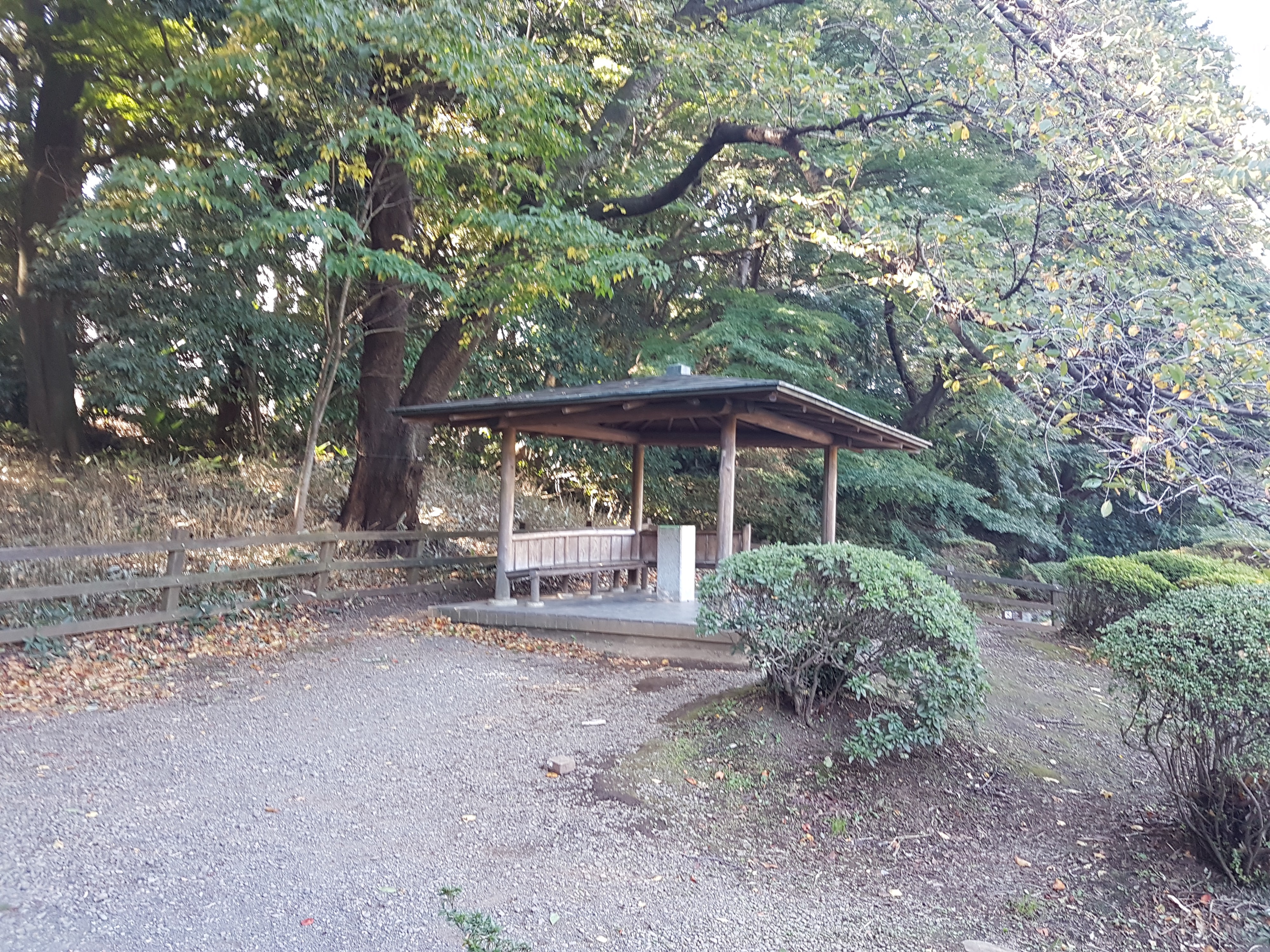 Shinjuku park. Should I become a professional photographer? If you love 'The Garden of Words', then this should be familiar.
Head to the Tokyo Metropolitan Building for magnificent views of Tokyo. It's 30 minutes walk from the park. The North and South observation decks offer different views, if you have time visit both, if not, don't worry too much. The observation deck is free. Opening Hours: North Observatory: 9:30 to 23:00. South Observatory: 9:30 to 17:30 (until 23:00 when North Observatory is closed).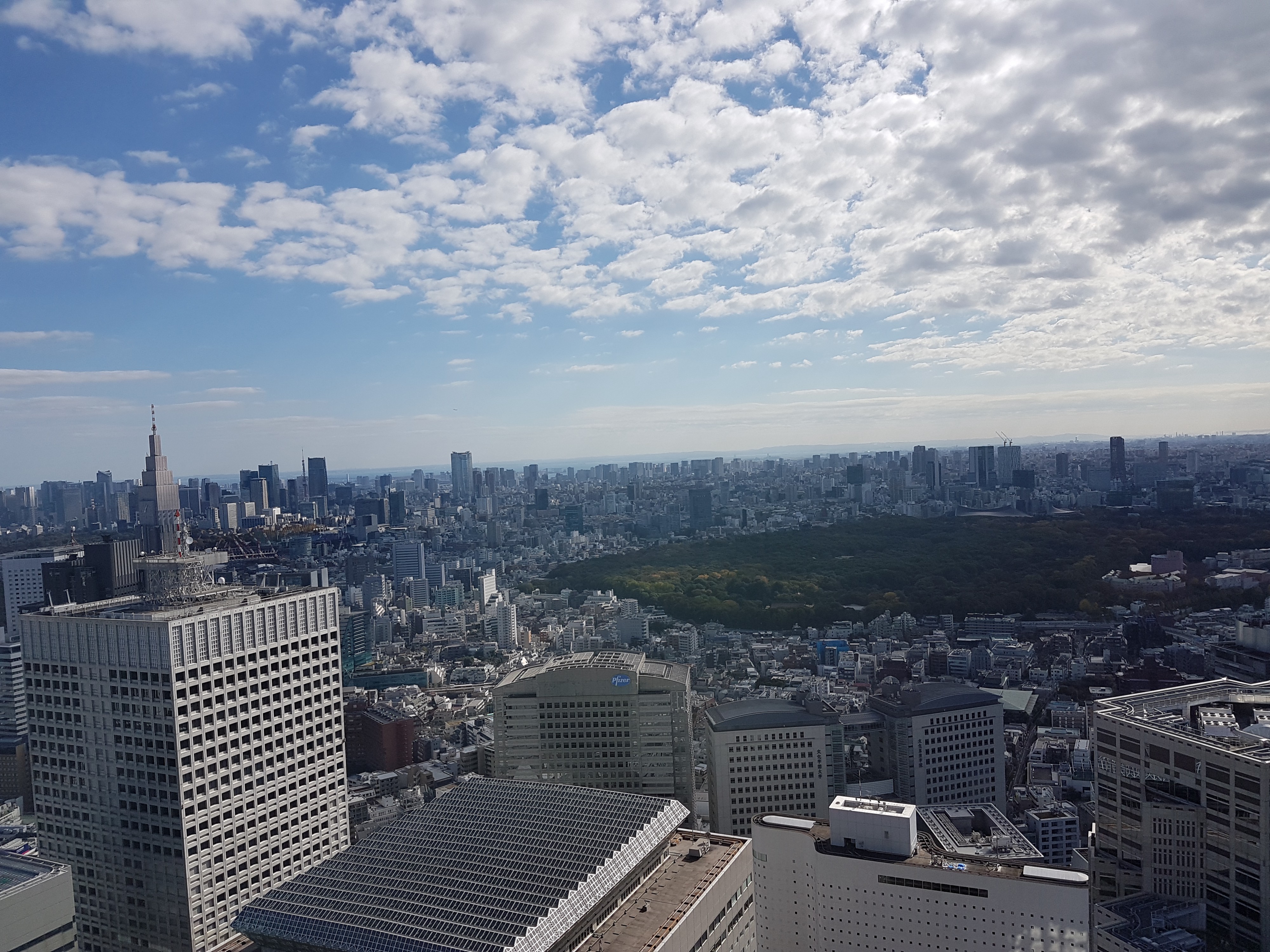 The views aren't too shabby.
For lunch, head back to Shinjuku-nishiguchi Station. There are loads of great restaurants nearby. I recommend exploring Takashimaya, which has a huge shopping and food complex.

Kabukicho. Avoid eating and drinking here as it is expensive. Be careful of people trying to entice you to drink at their bar — it's always more expensive inside. The highlight here is the Robot Restaurant. It plays up to what people think Japan is like. It's an affront to your senses but well worth the visit — just don't eat the food (it's not great). Book online as it is popular.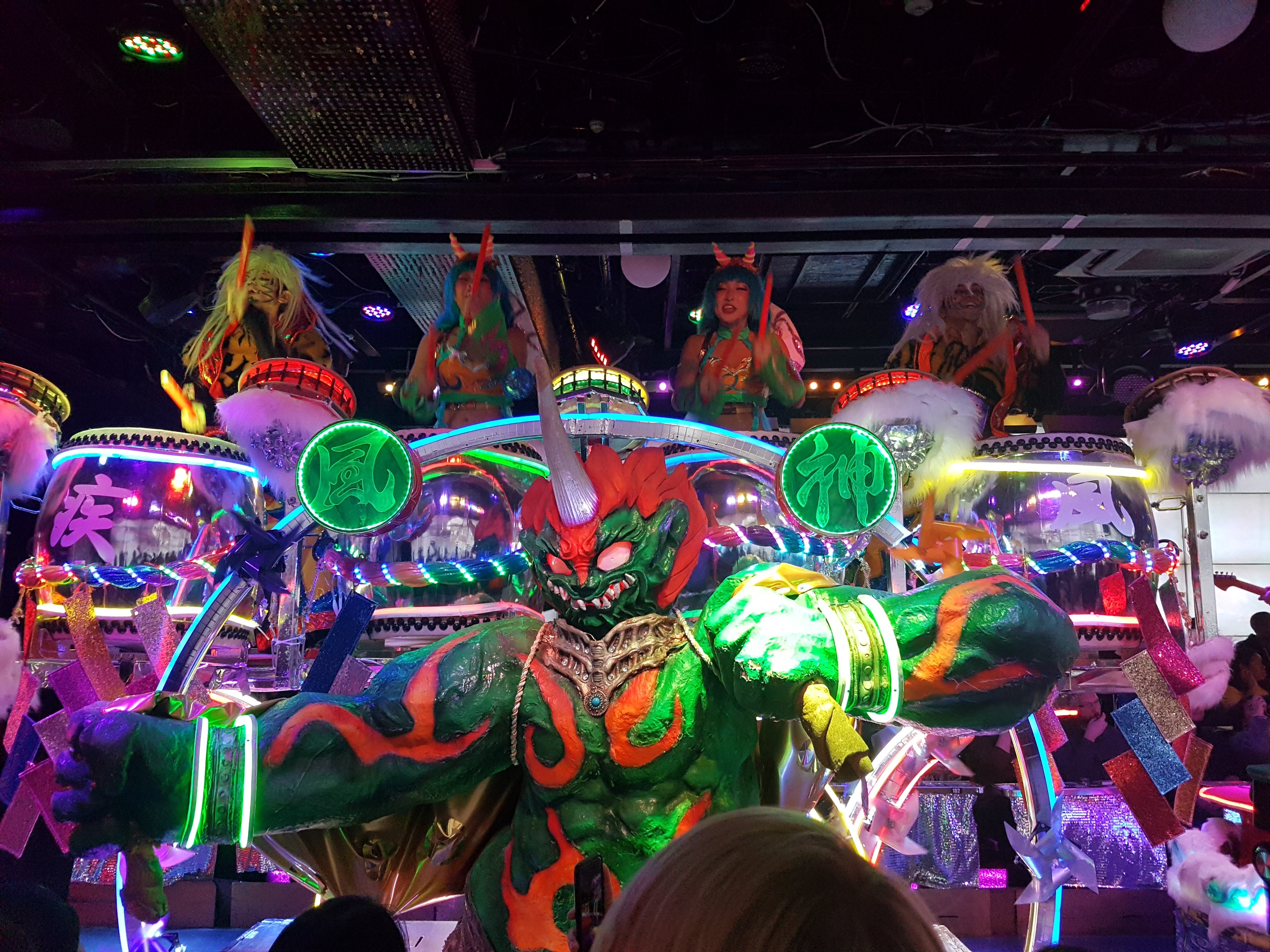 It's as mental as it sounds.
Visit the Samurai Museum in Kabukicho. They run an English speaking tour, where you can see their collection of colourful Samurai body armours and see a live demonstrations of sword fighting. Did you know that Samurai used to ride into battle on a pony? Neither did I till I visited this museum.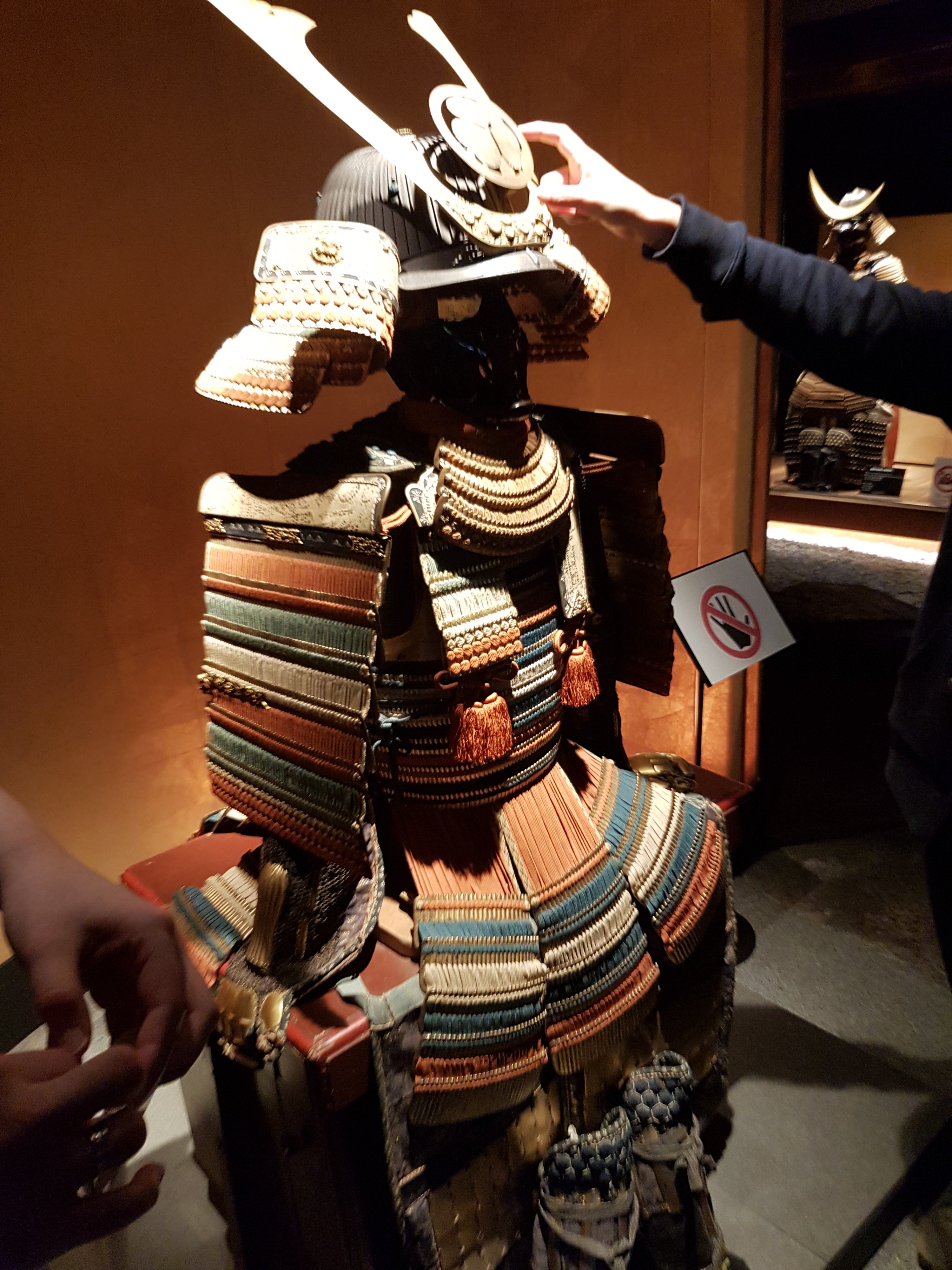 I captured the exact moment someone went to touch it, even though you are not supposed to.
Memory Lane (also known as Piss Alley or Omoide Yokocho). Full of tiny restaurants along narrow alleyways. The meat is questionable, go here to experience the vibe. Most places open after 5pm, and stay open till late at night.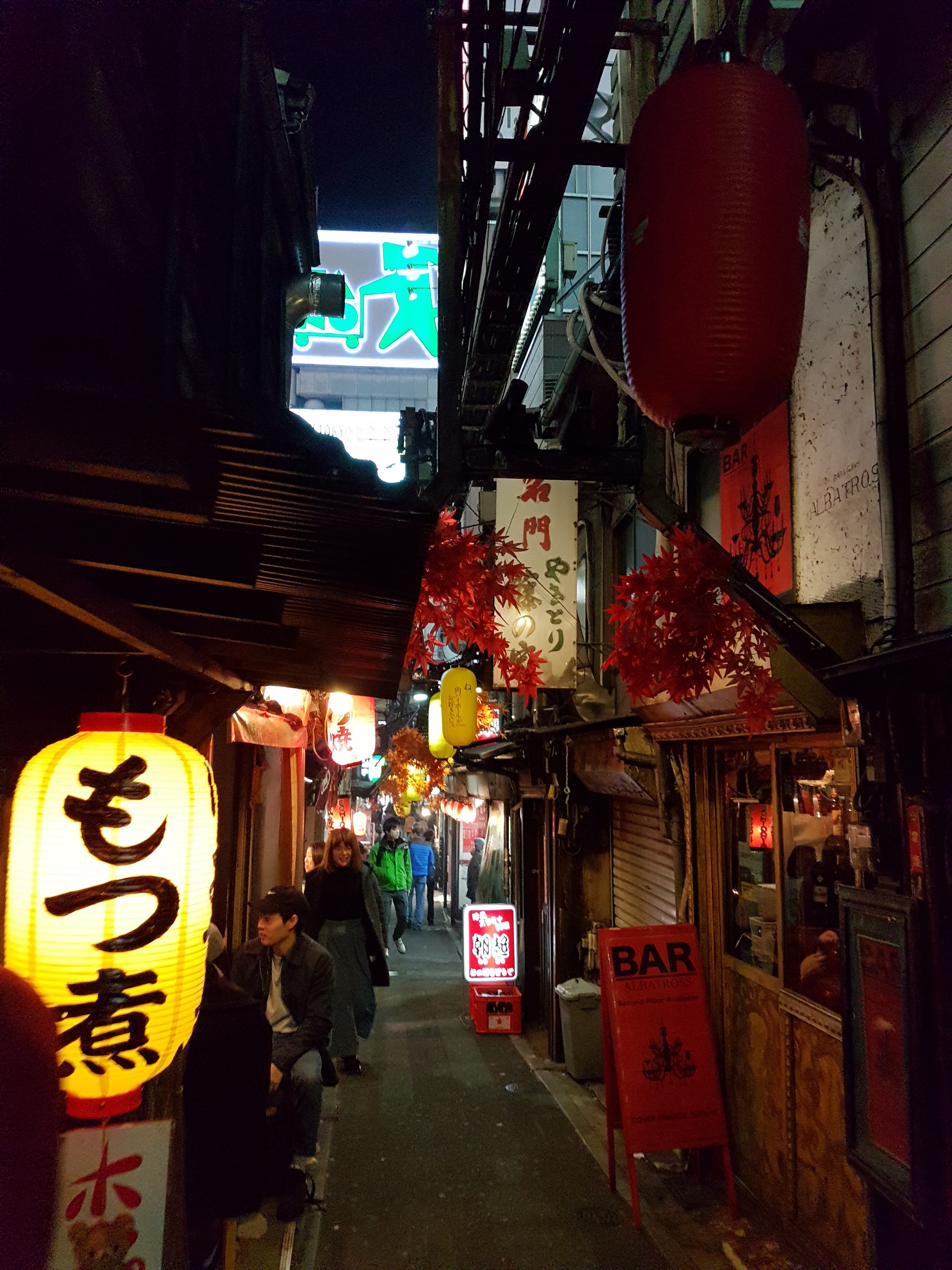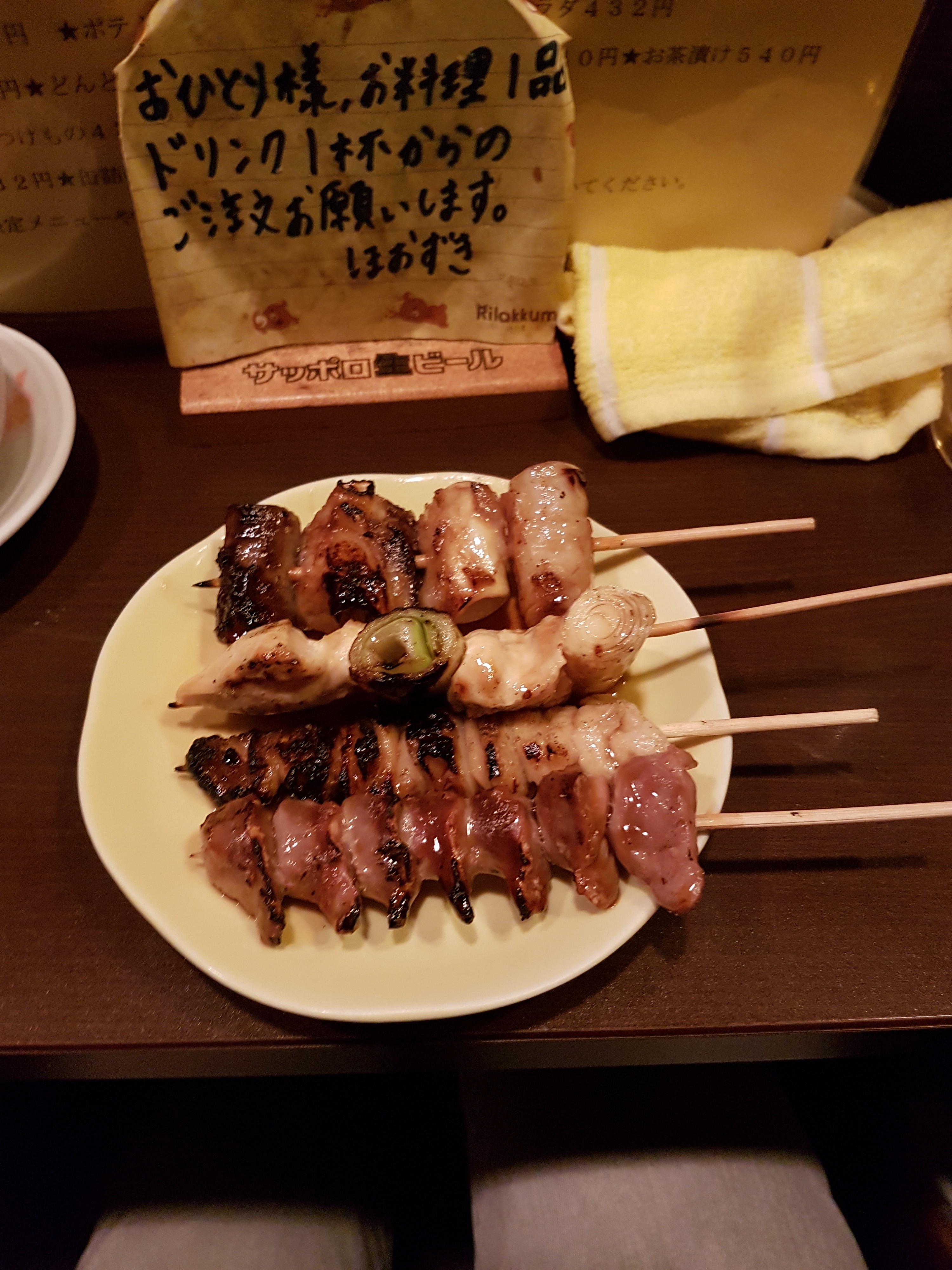 Piss Alley — charming. Questionable meat. I don't even want to know…
End the day at Golden Gai. A district with a number of small bars and restaurants, open at 7pm until the early hours of the morning.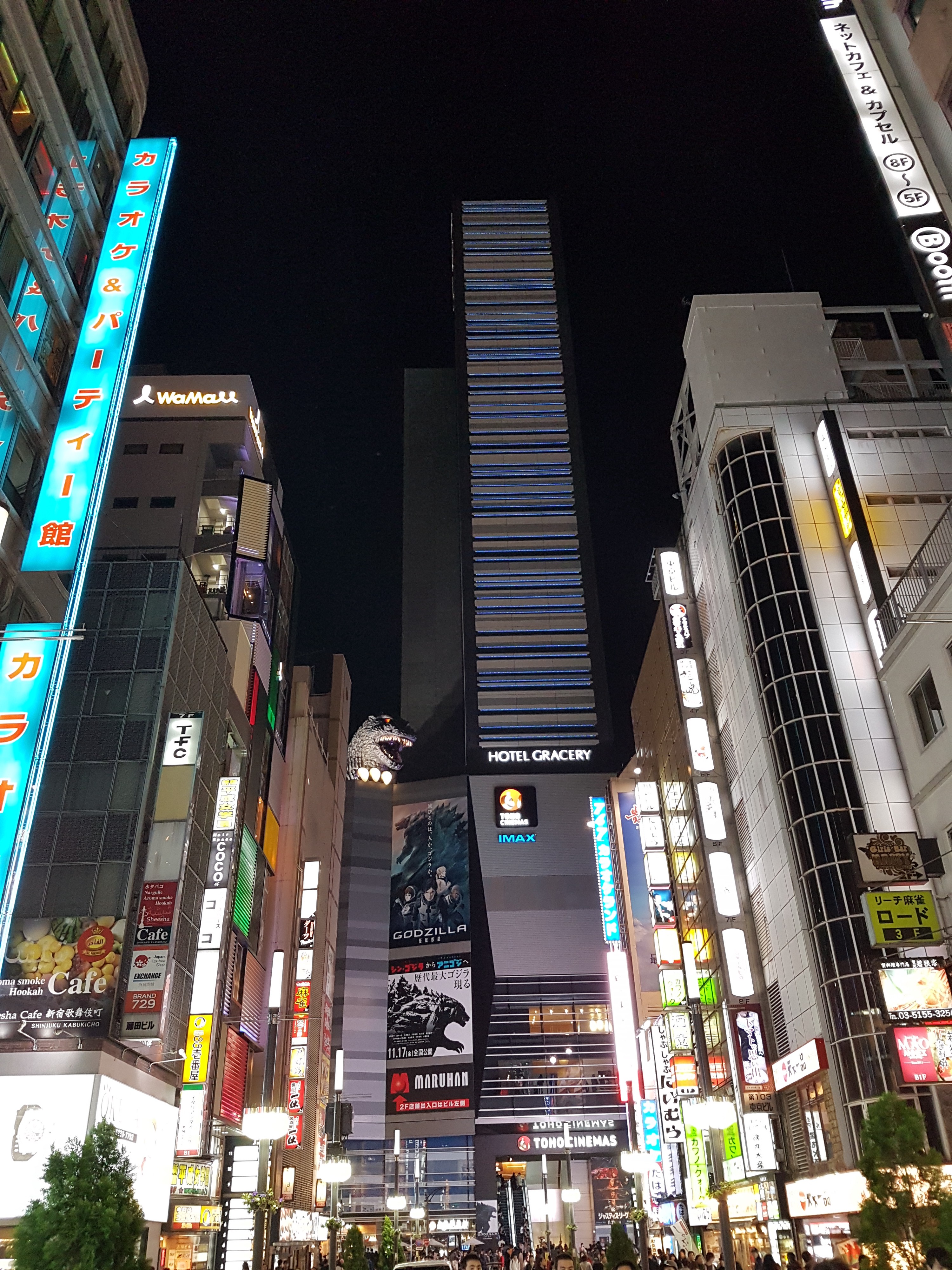 Can you spot Godzilla?
Day 5: Akihabara
It's what heaven looks like to anime obsessed people like me. There's a lot to do (and buy) here so spend the day exploring to your hearts content. Most places don't fully open up till 11am.
35 minute walk from where we are. Or Asakusa Station (Ginza Line各停Shibuya) to Suehirocho Station. Then walk to Akihabara.

Pick up a map at Tokyo Anime Center Akiba info.

Places to visit: Yodobashi Akihabara (latest electronics), Gundam Cafe, Animate (anime shop), Don Quijote (buy cheap stuff), Origami Kaikan, Cat Cafe Nyanny, Liberty (anime character shop), Maid Cafe, Super Potato (5th floor, nostalgic gaming place), Club Sega (arcade), Cospa (t-shirts), G-tune garage (Oculus rift), AKB48 cafe (J pop band) and Nikuno Mansei (all floors are a restaurant) and Akiba Fukurou (Owl cafe).
Top tip: I recommend spending your money on Gashapon (capsule) toys. It can be difficult packing the larger statues in your suitcase. Gashapon are a cheaper and smaller alternative.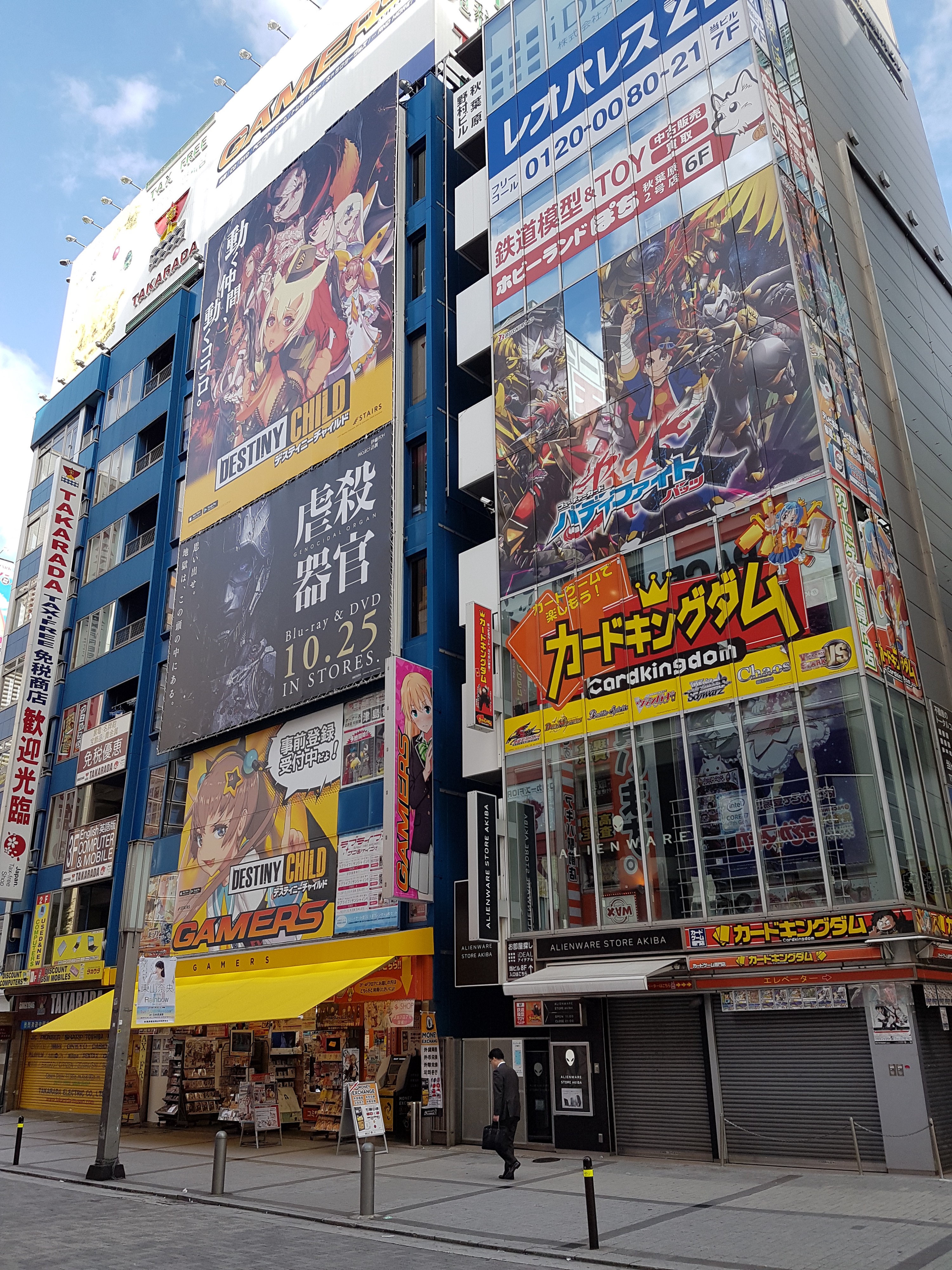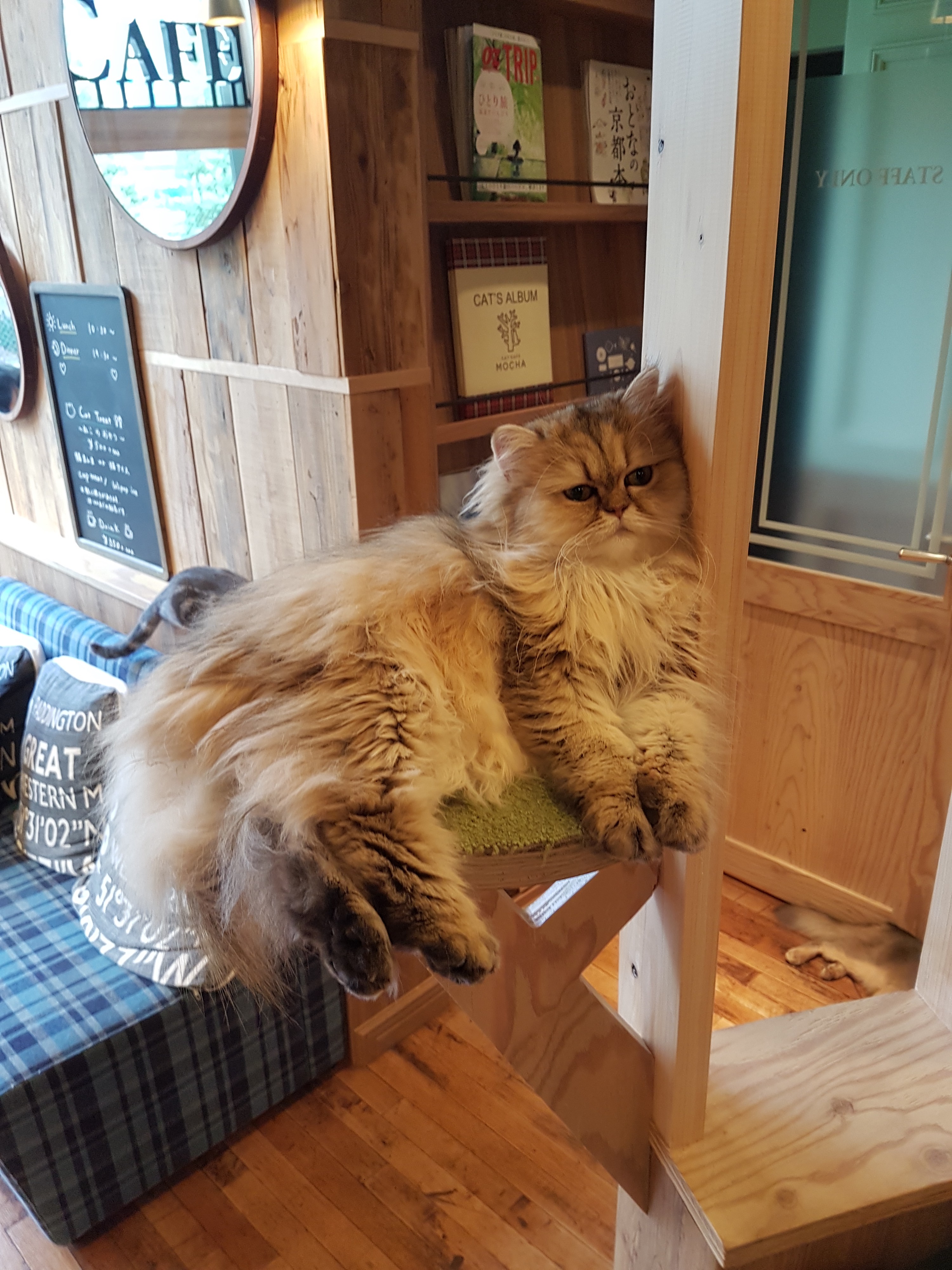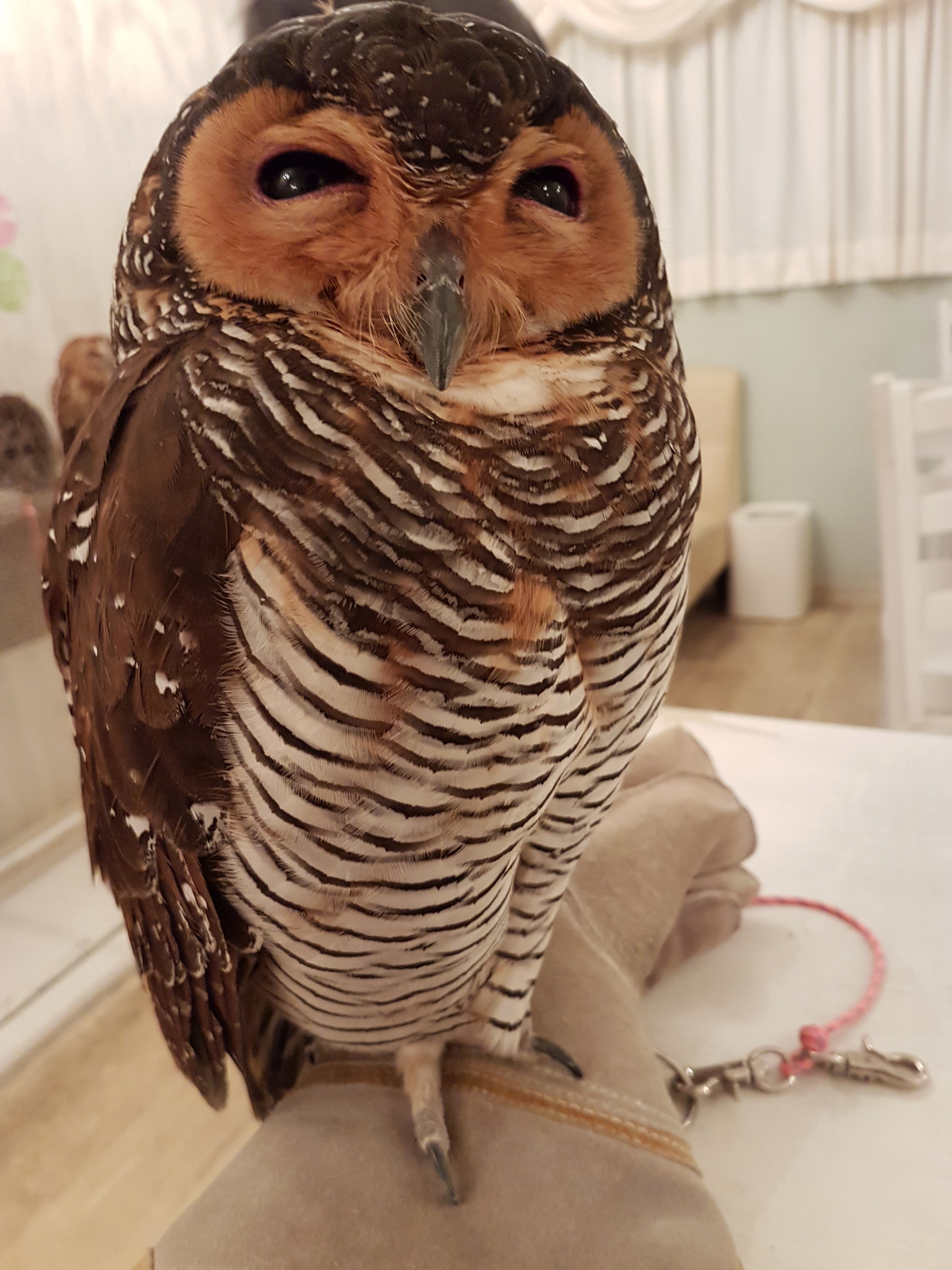 Heaven? No but it is pretty damn close. A cat Cafe in Akihabara. The final picture was taken in the owl cafe [Akiba Fukurou. You'll need to book far in advance if you want to go.
Day 6: Harajuku and Shibuya
From Kuramae Station take Asakusa Line (各停Nishi-Magome) to Gotanda Station. Then from here take Yamanote Line (各停For Shibuya / Shinjuku (Clockwise)) to Harajuku Station. Meiji Shrine is closeby. Yoyogi park is nearby, and is free.

Fun, funky and colourful fashion is on display at Takeshita Dori. The street is particularly hectic on weekends. Shops open at 11am.

Walk to Omotesando Plaza, home to a number of high end shops. Visit the the Starbucks on the top floor of Takeshita street to get excellent views of Tokyo.

Make your way to the famous Shibuya crossing. It's about 20 minutes walk from Omotesando Plaza. You can see the crossing from the train station or head on over to the Starbucks next to the crossing. Nearby is the Hachikō dog statue.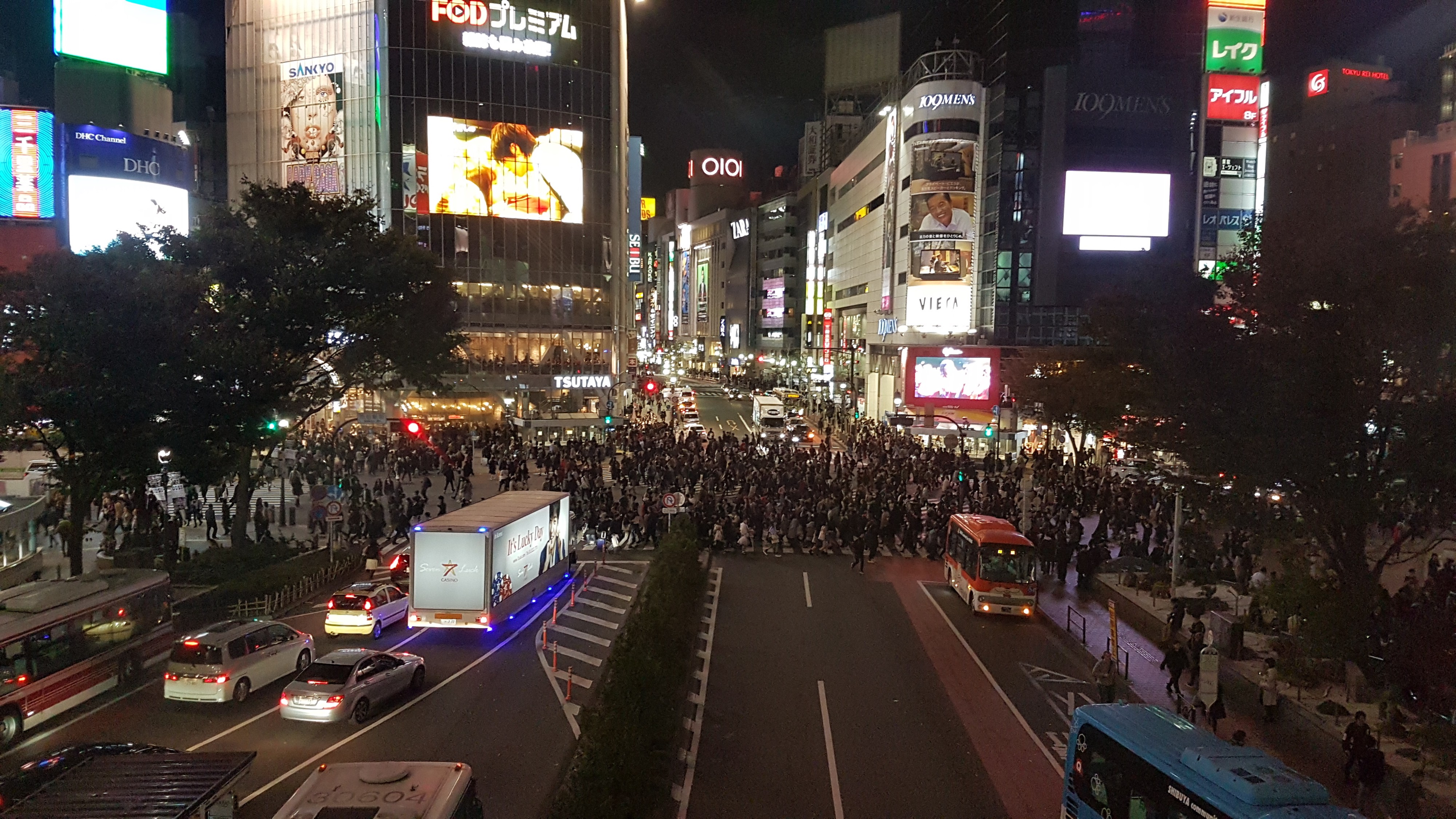 The famous Shibuya crossing.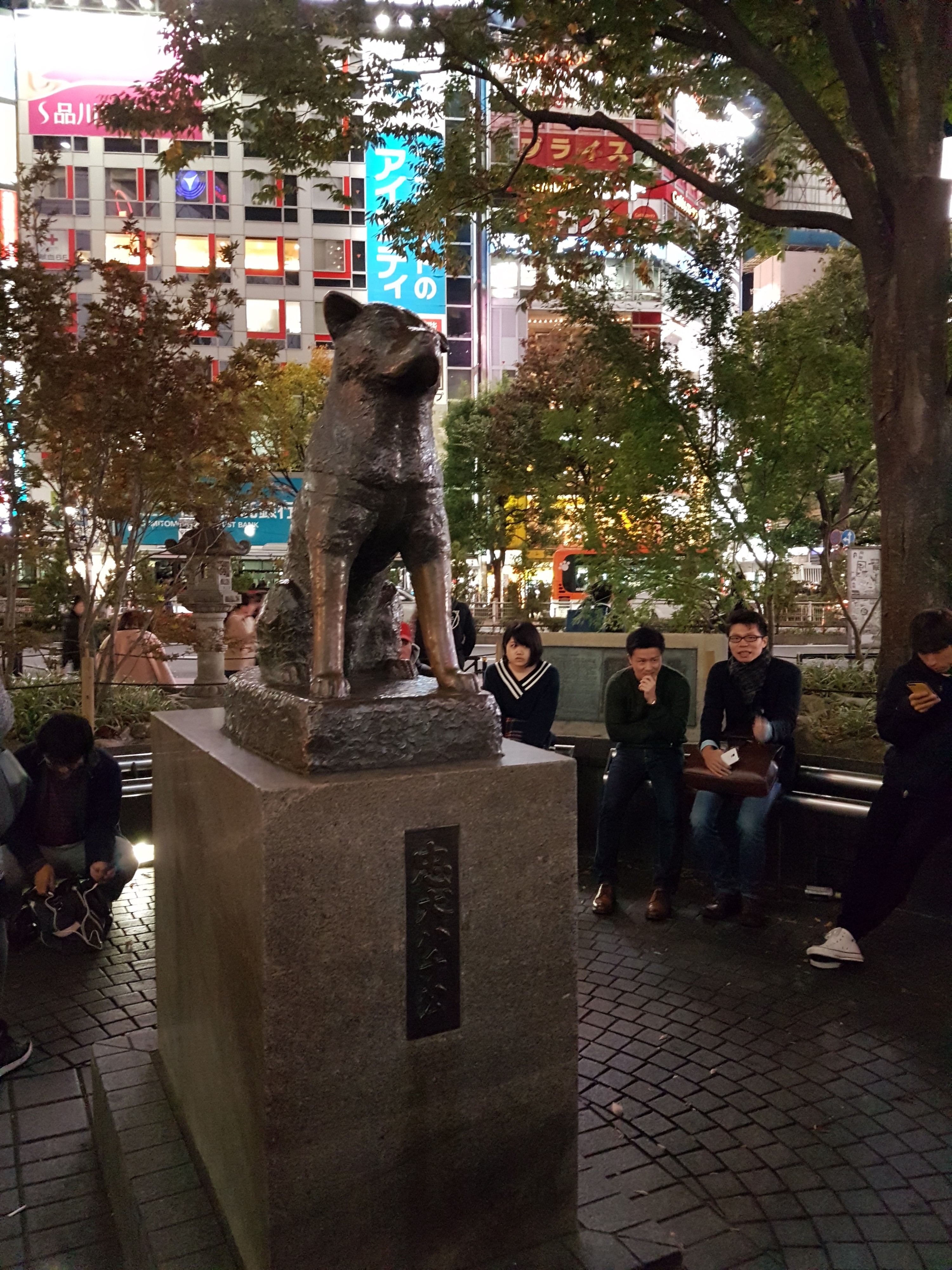 Hachikō dog statue.
Shops worth the visit: Parco Department Store, Spain Slope, Tokyu Hands and Center Gai.
Day 7: Hakone
Hakone is known for its hot springs, museums and the view of nearby Mt.Fuji.
There are multiple ways of making your way to Hakone. If you have a JR pass, take the Shinkansen (just 36 minutes) or JR Tokaido line / from Shinjuku (about 90 minutes) to Odawara with your JR Pass. From here change to local trains or buses to the Hakone-Yumato station.
If you have time, I recommend you visit the Hakone open-air museum (9am-4.30pm, 1600 yen), the Okada museum of art (9am-4.30pm, 2800 yen) and Lake Oshinoko to see the view of Mt. Fuji.
On the day I visited Lake Oshinoko, it was cloudy and I couldn't see Mt. Fuji. Something to be mindful of, especially if you are making the trip to the lake.
Accommodation
I stayed at Fukuzumiro. An authentic Japanese Ryokan with a rejuvenating onsen. It's a 15 minute walk from Hakone-Yumoto station. I paid £144.87 for one night. Staff are warm and friendly.
Familiarise yourself with Onsen etiquette before you visit.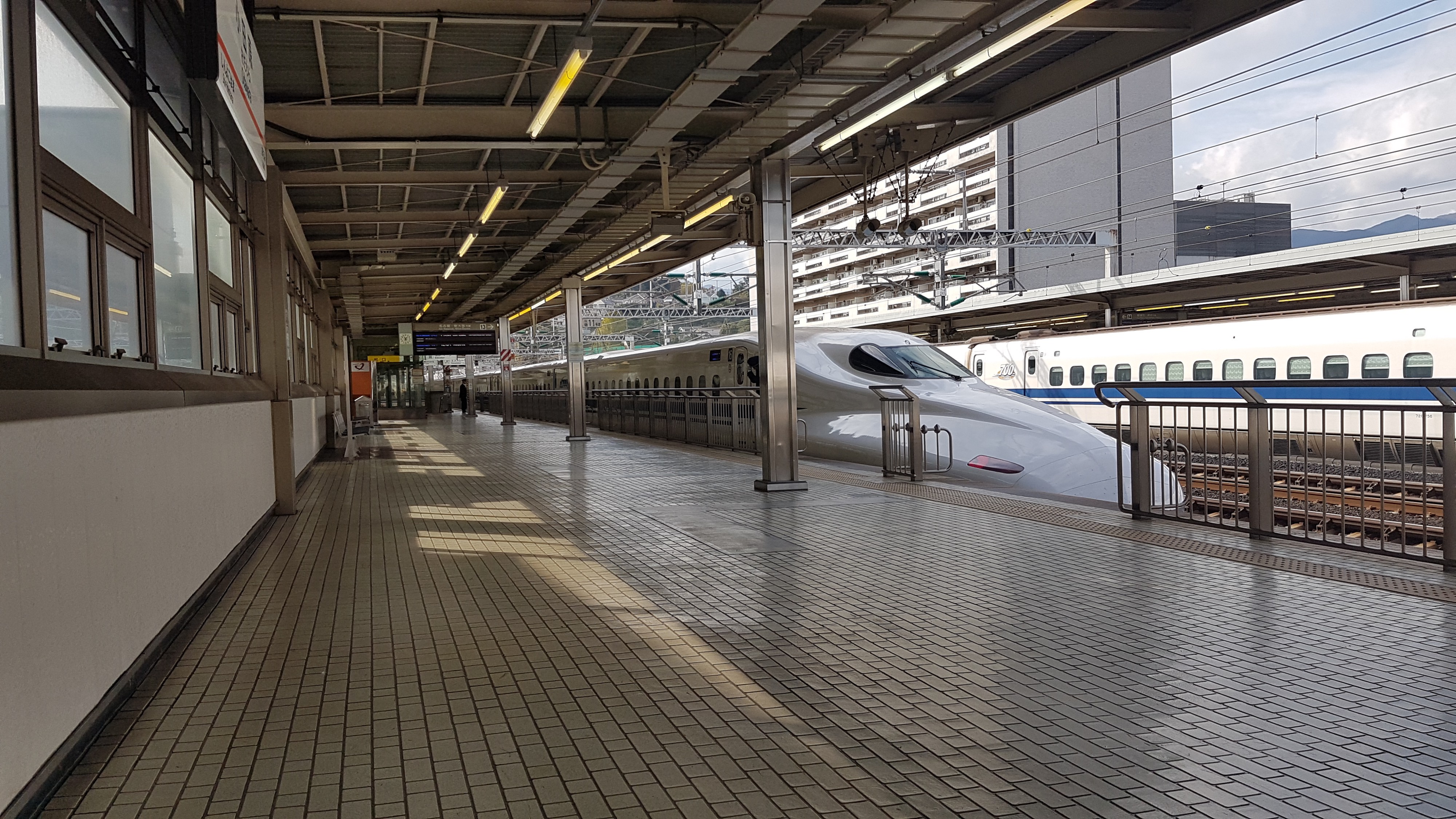 Shinkansen. Japanese trains are the best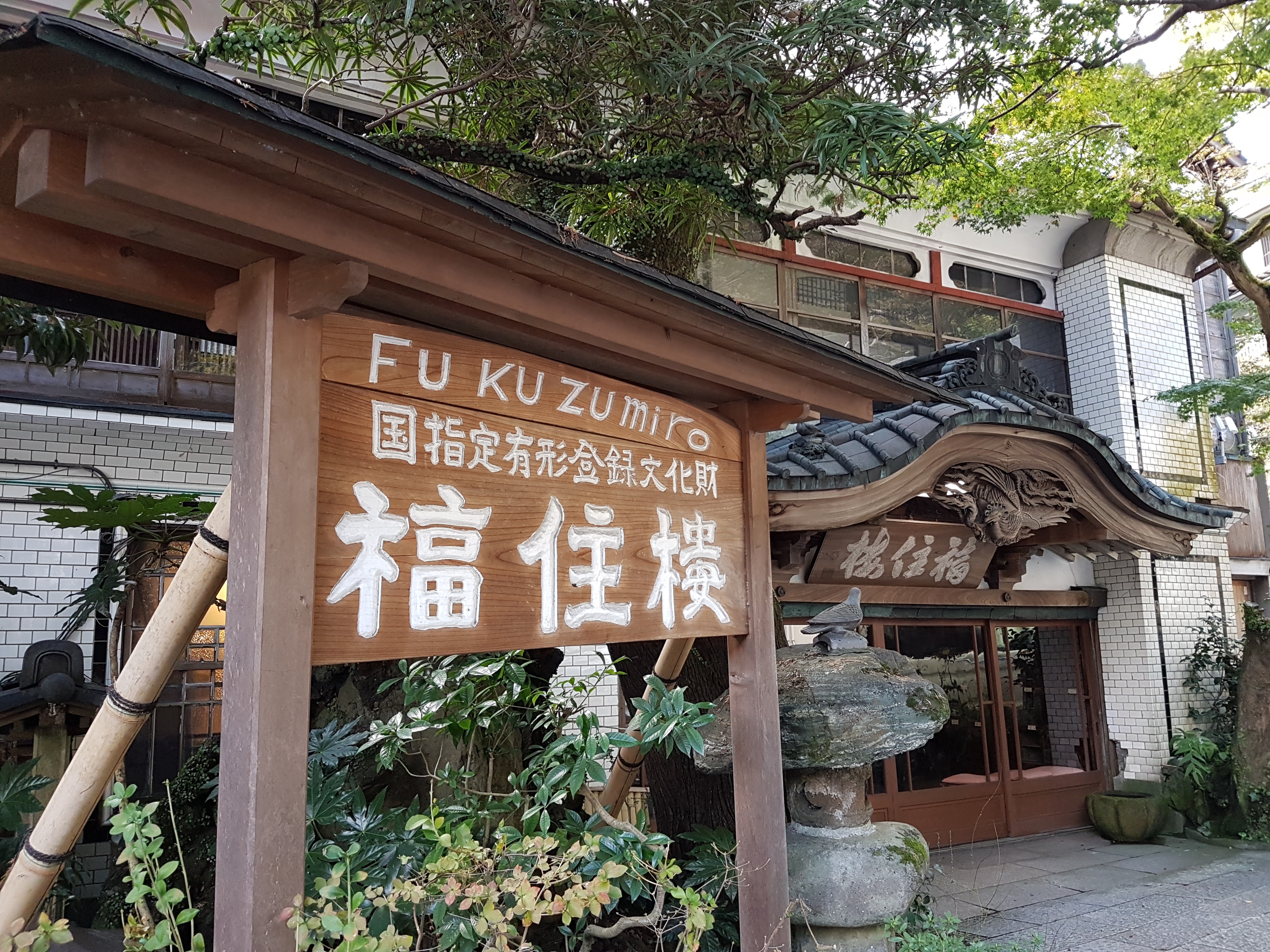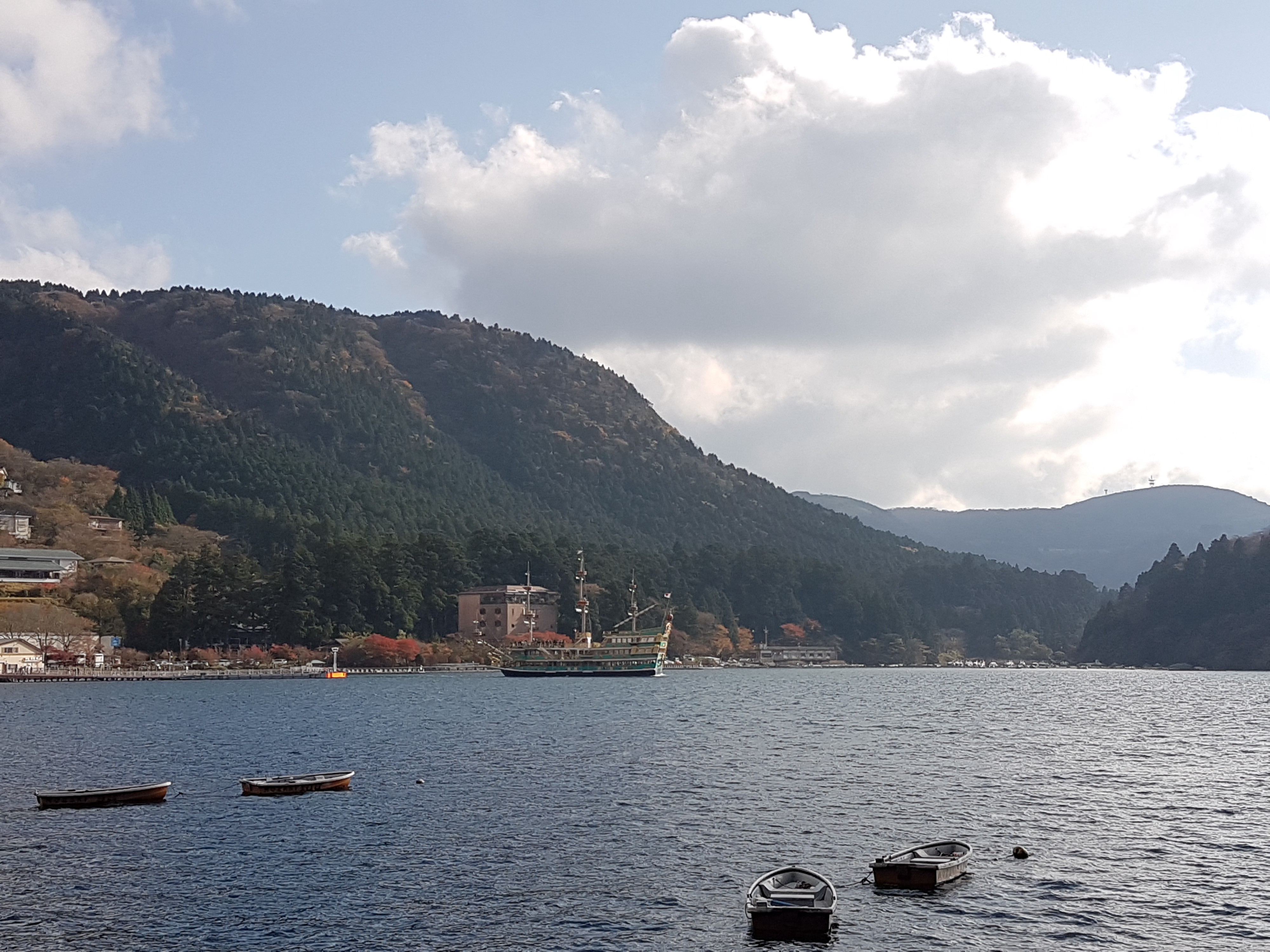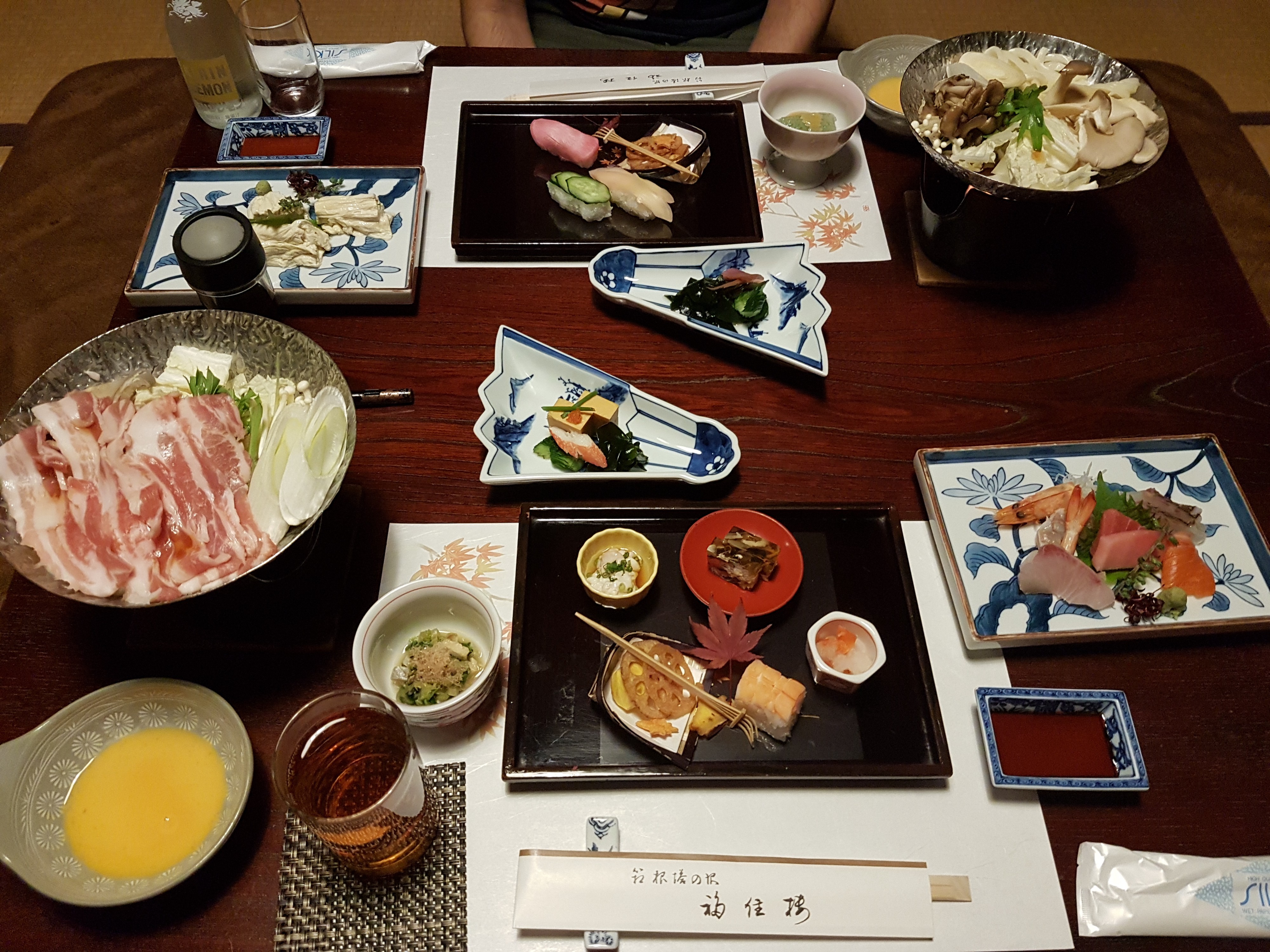 The pictures show: Fukuzumiro and Lake Oshinoko. Kaiseki or kaiseki-ryōri is a traditional multi-course Japanese dinner. My favourite dish? Cooking the meat in a warm broth then dipping into raw egg.
Day 8: Hakone to Kyoto
From Hakone-Yumato station, take a local train to Odawara. From here you can catch the Shinkansen to Kyoto. The schedule of trains from Odawara to Kyoto is: 1008, 1208, 1408, 1608 and 1808.
Kyoto is the religious heart of Japan. It's a change of pace from the hustle and bustle of Tokyo. It can get busy as tourists flock to see the many temples and shrines. You'll be walking a lot in Kyoto so pack some walking shoes. To help me build my itinerary for Kyoto, I relied on blogs like Boutique Japan and Inside Kyoto.
Accommodation
I stayed at Backpackers Hostel K's House Kyoto. It's a large hostel located 15 minutes away from Kyoto Station. Staff are friendly and helpful. It cost me £17.74 a night in a 6 bedroom mixed room. It's the perfect place to meet people should you wish to as it has large communal spaces. You can grab a cheap coffee in the cafe next door to start your day right — handy.
I recommend visiting the famous Fushimi-Inari Taisha Shrine. Arguable Japan's most famous shrine. Climb as far as you can! The views will make it worth it. You can get to the shrine by taking the Keihan Line to Fushimi-Inari Station or Take the JR Uji Line to Inari. Takes 25 minutes.

Visit the Kyoto Manga Museum. A must for manga lovers. Give yourself enough time to read from the vast collection on display.

Visit Nishiki market. Good place to buy snacks.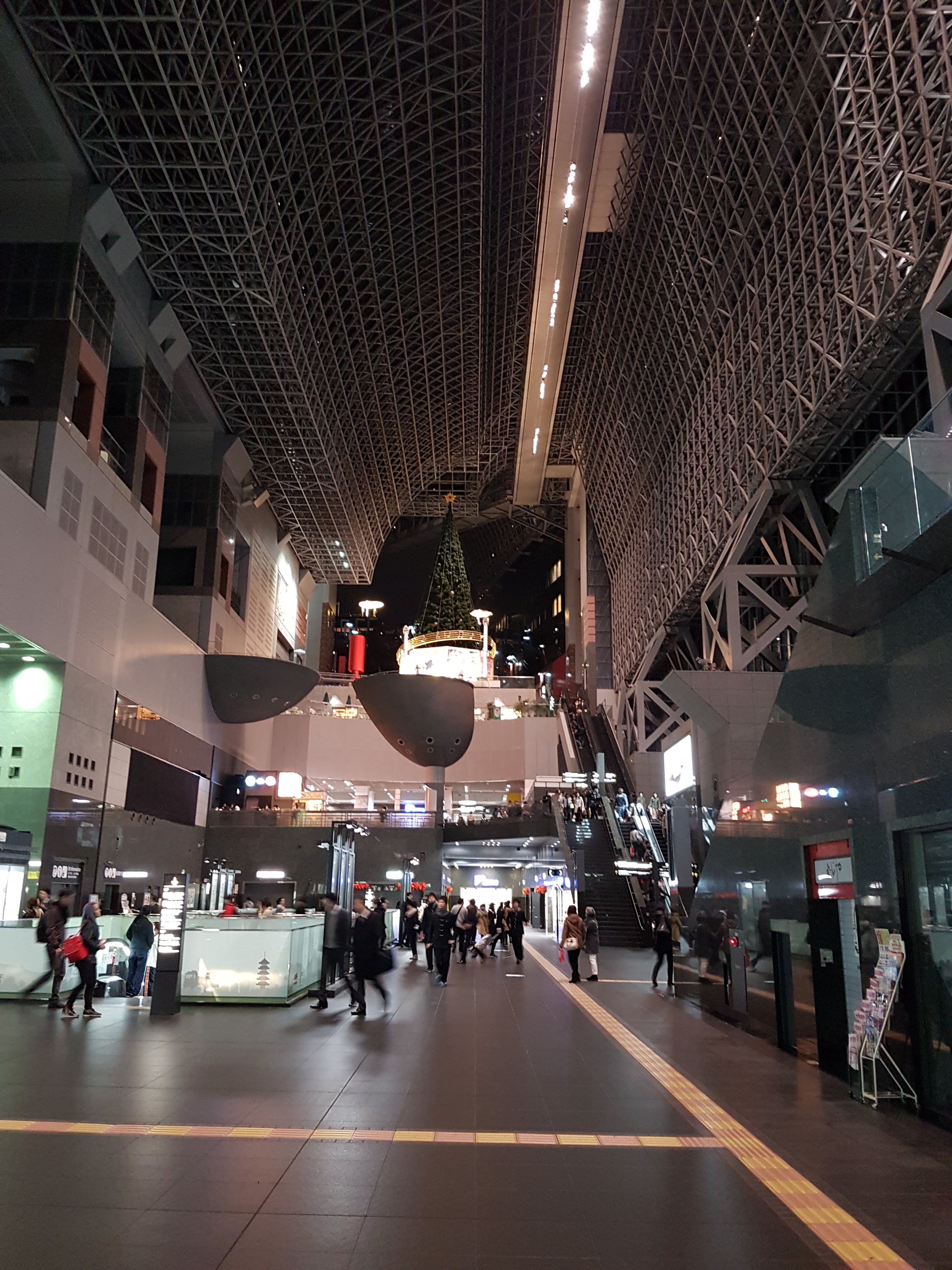 Kyoto station. It's huge. Restaurants are located at the top of the station.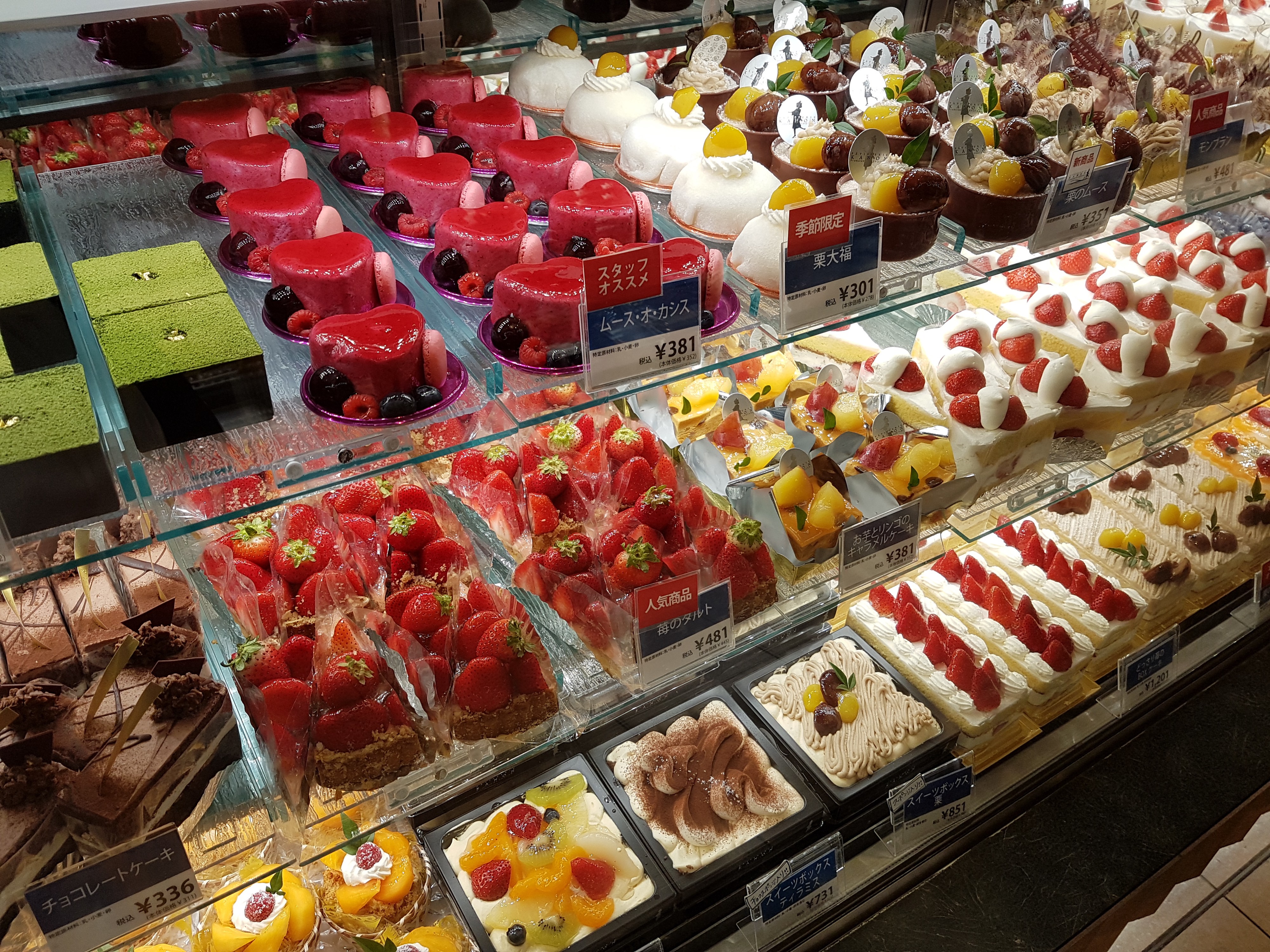 They make the best cakes in Japan.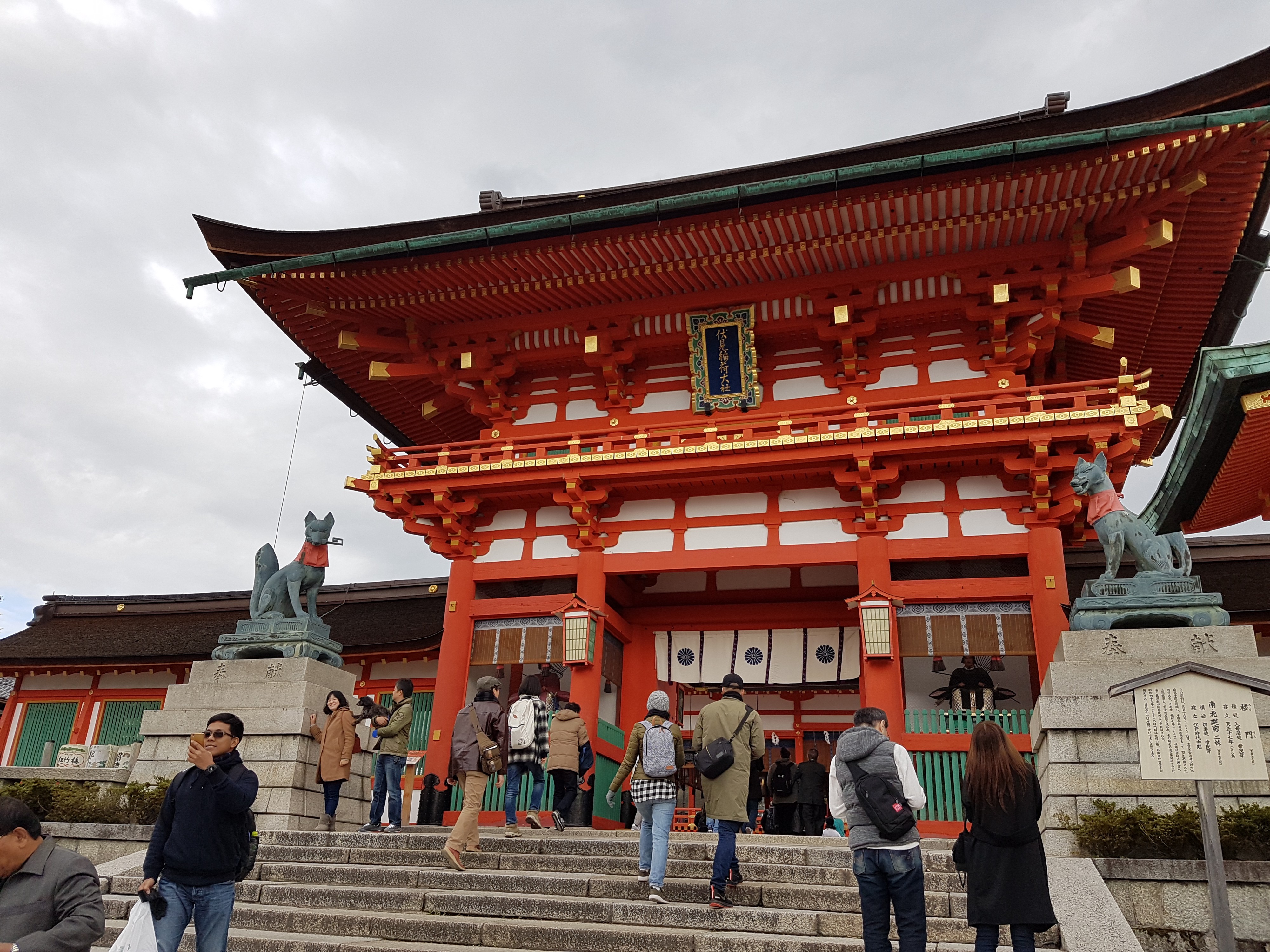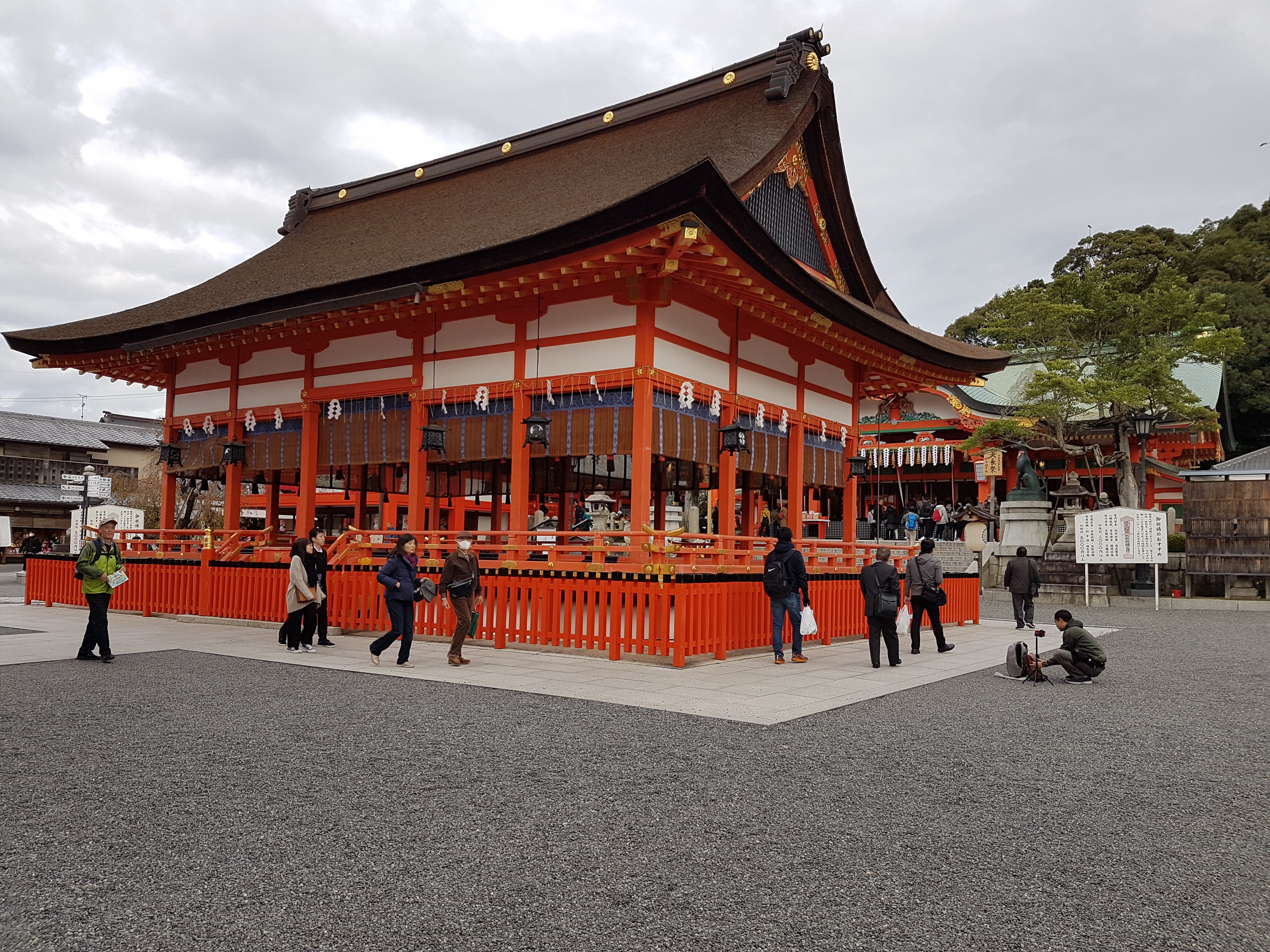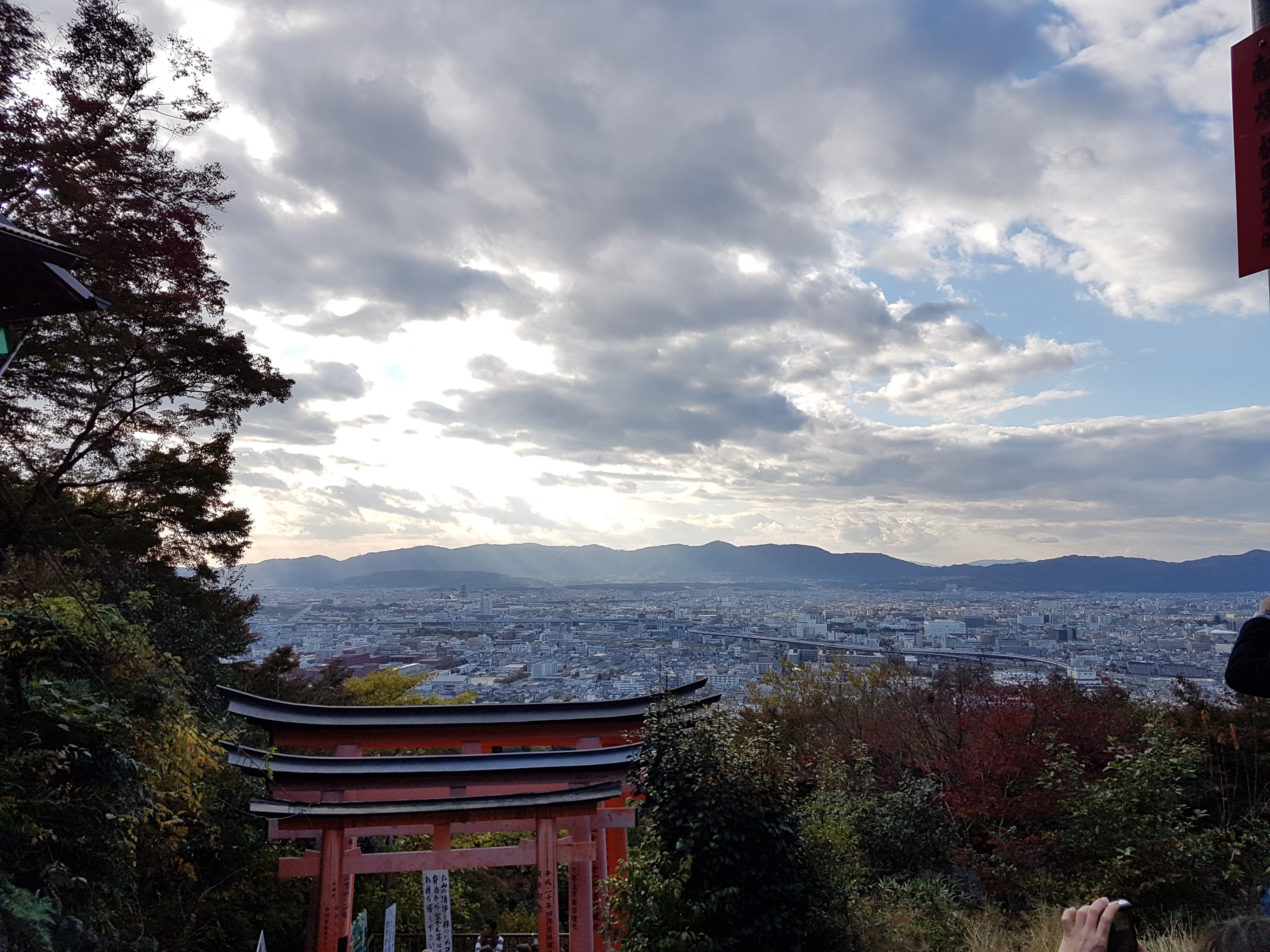 Fushimi-Inari. I love the foxes on either side guarding the temple. You can see one of the many orange shrine gates. It's a lot of walking to get to the top. Trust me it's worth the walk.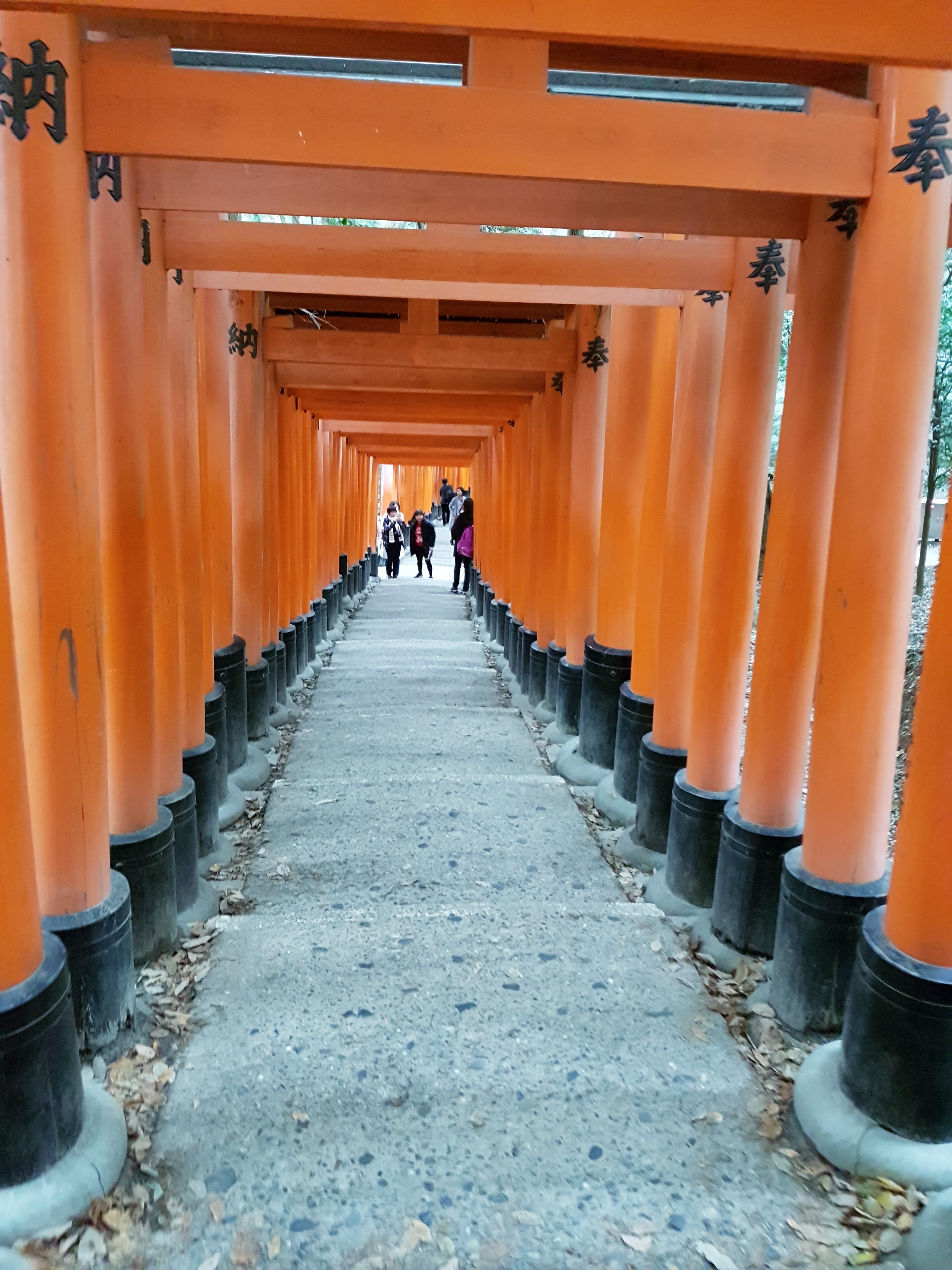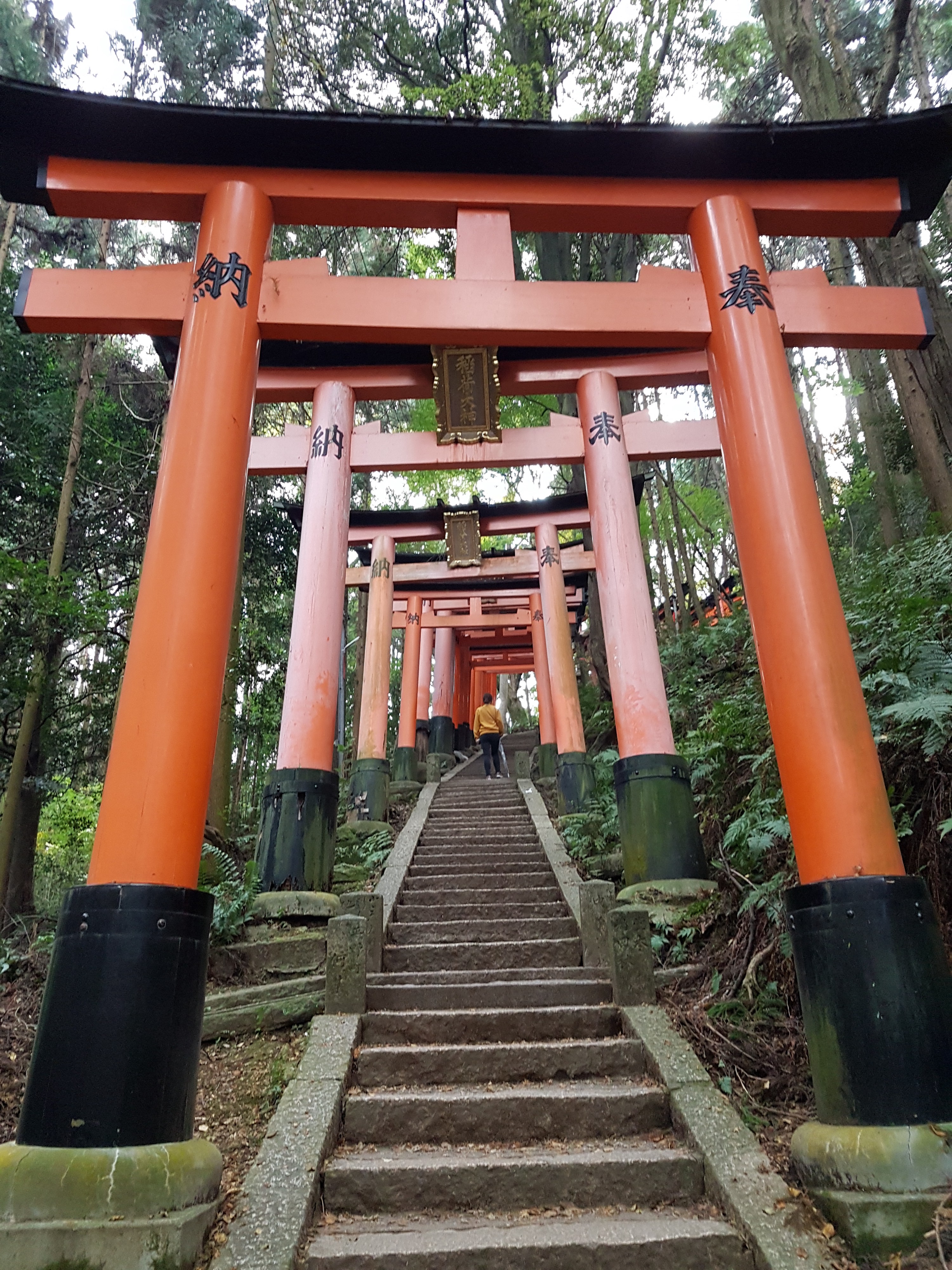 Top tip: visit Sanjusangendo temple. In the temple, there is a huge hall containing 1,001 figures of Kannon carved in the 12th-13th centuries. It's breathtaking and not to be missed.
Day 9: Kyoto (Southern Higashiyama)
In the morning, visit Kiyomizu-dera temple. Be sure to visit the subterranean Tainai-Meguri. There is no light underground, and it can be a little scary but it's certainly an experience. Entry to the temple costs 300 yen.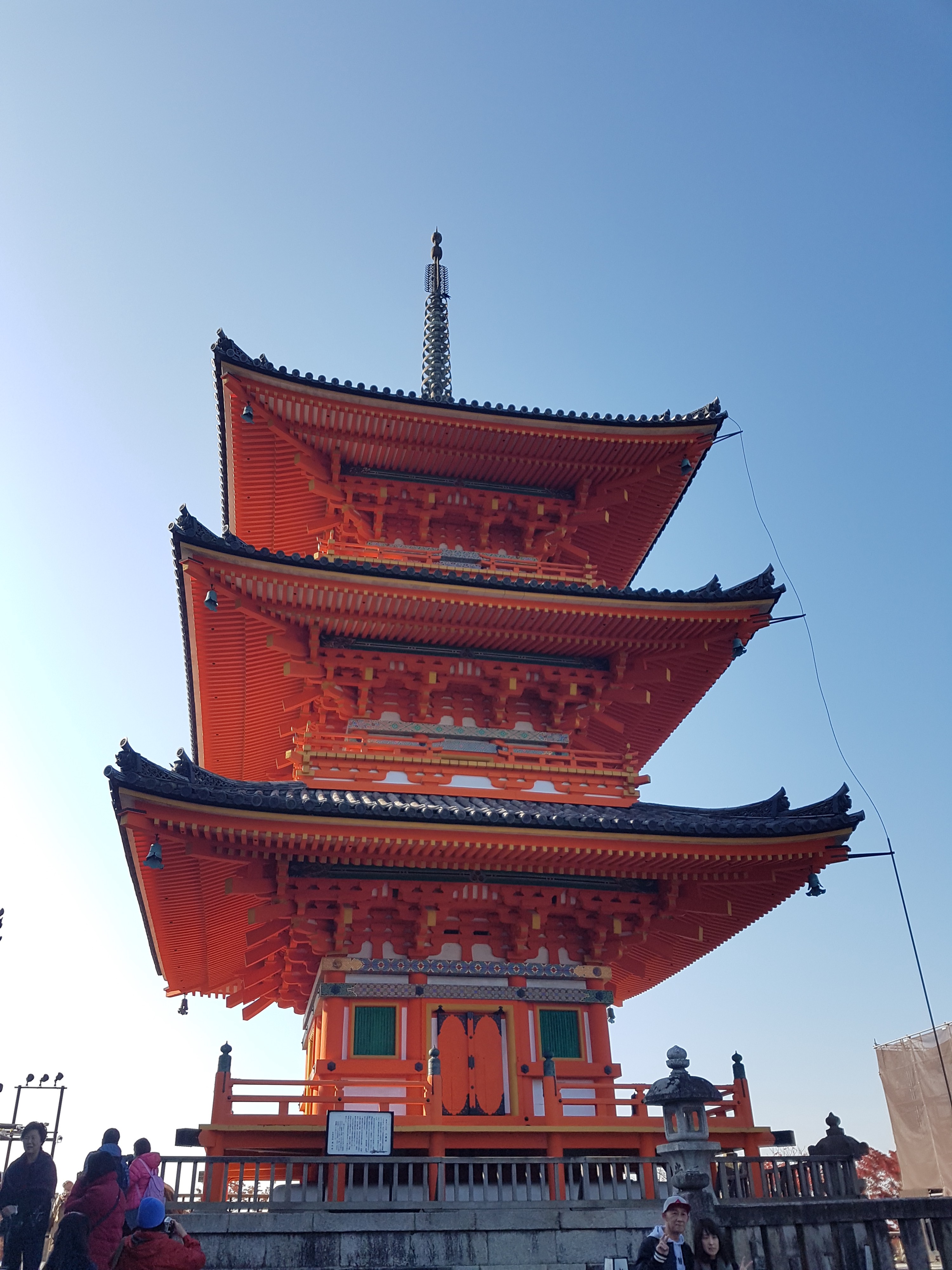 Kiyomizu-dera temple. The view from this temple is sublime.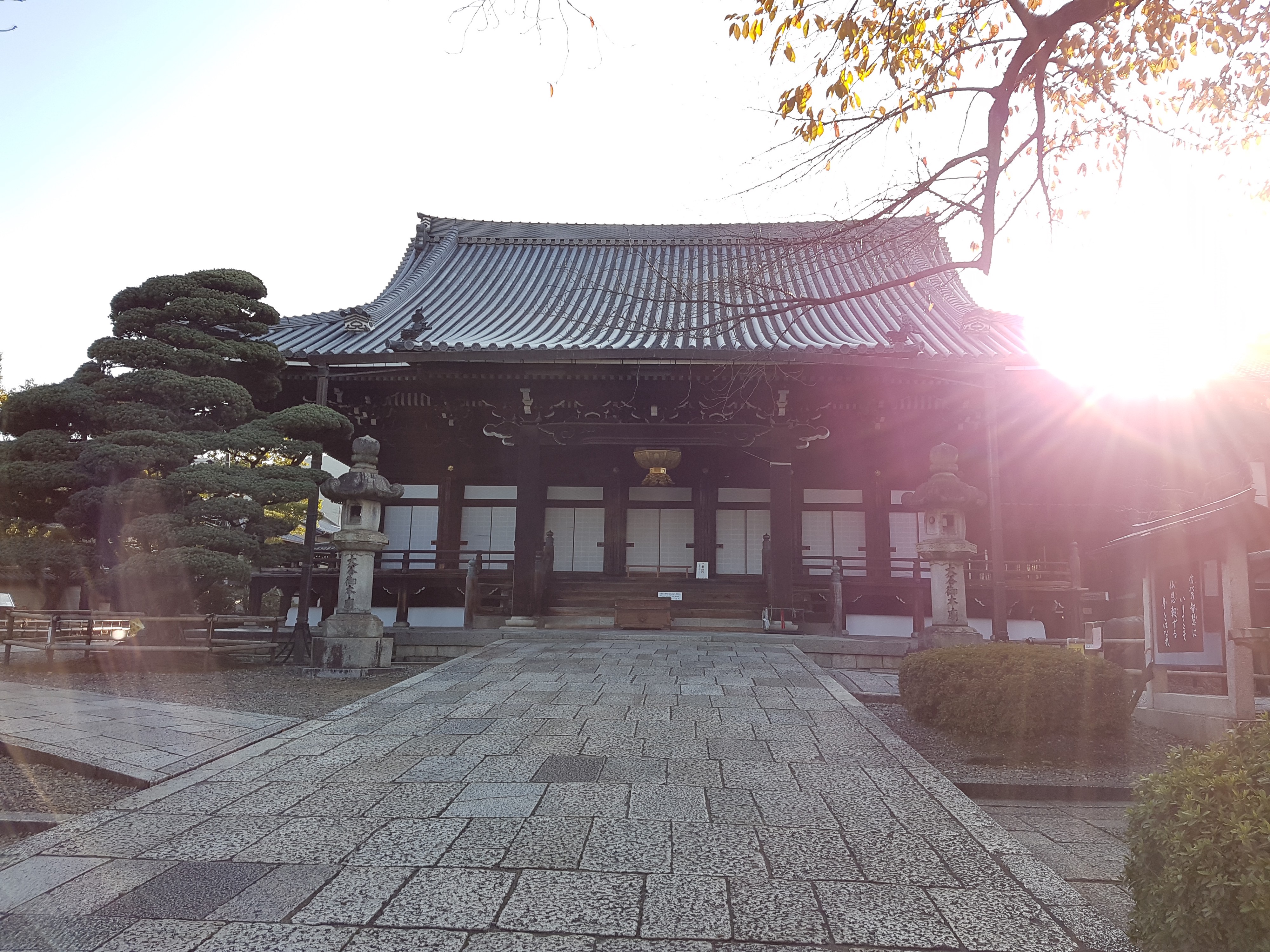 You'll pass so many temples and shrines. It's hard to resist seeing them all when they look like this.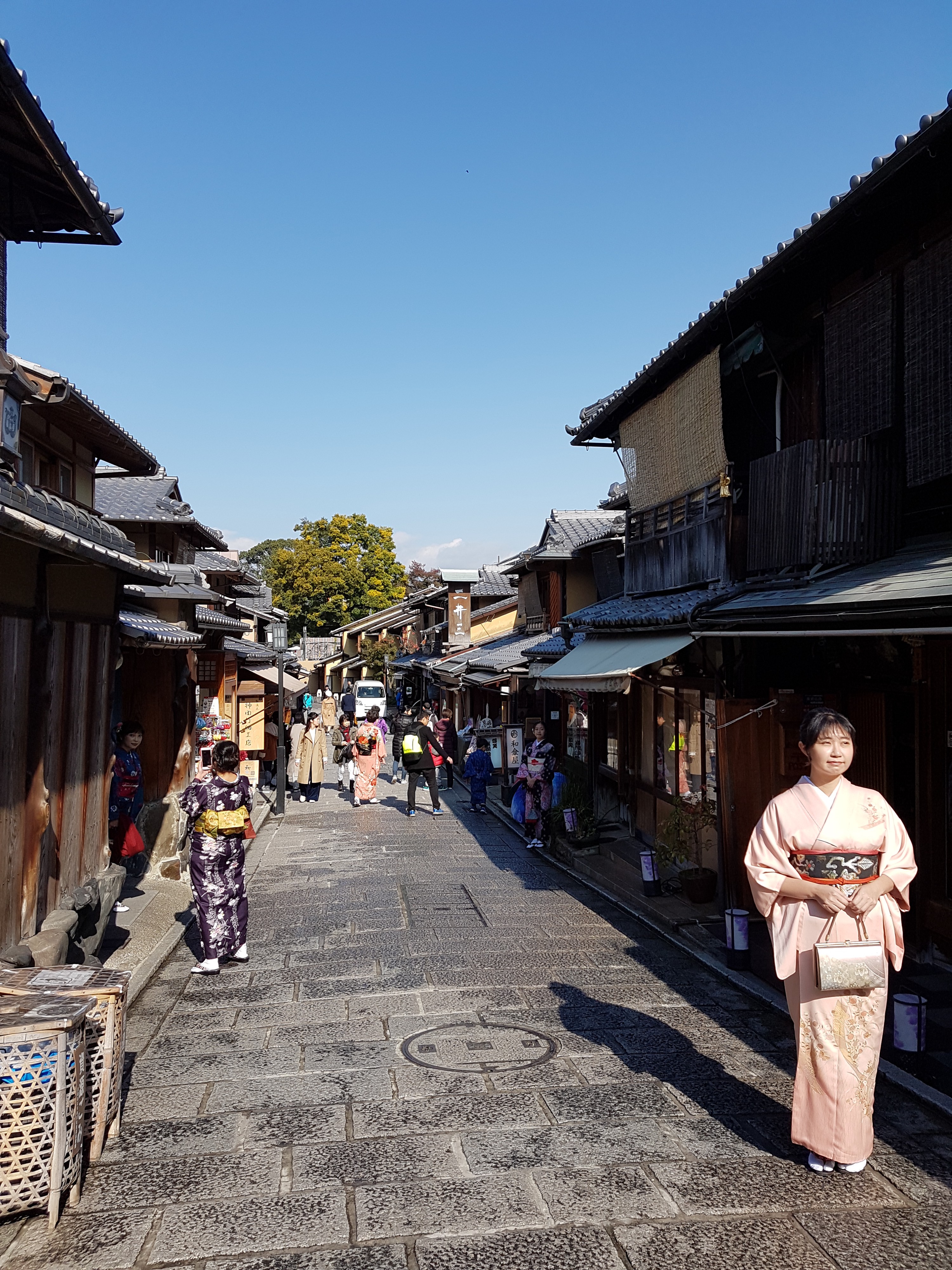 So many people in Kyoto wear beautiful traditional clothing.
Experience a traditional tea ceremony by visiting Camellia Tea Experience (down ninen-zaka street). The ceremony can be conducted in English. It costs 2000 yen. Book in advance. Every movement and action has meaning in a tea ceremony. I was in awe of our host, who had clear passion for the art of tea making.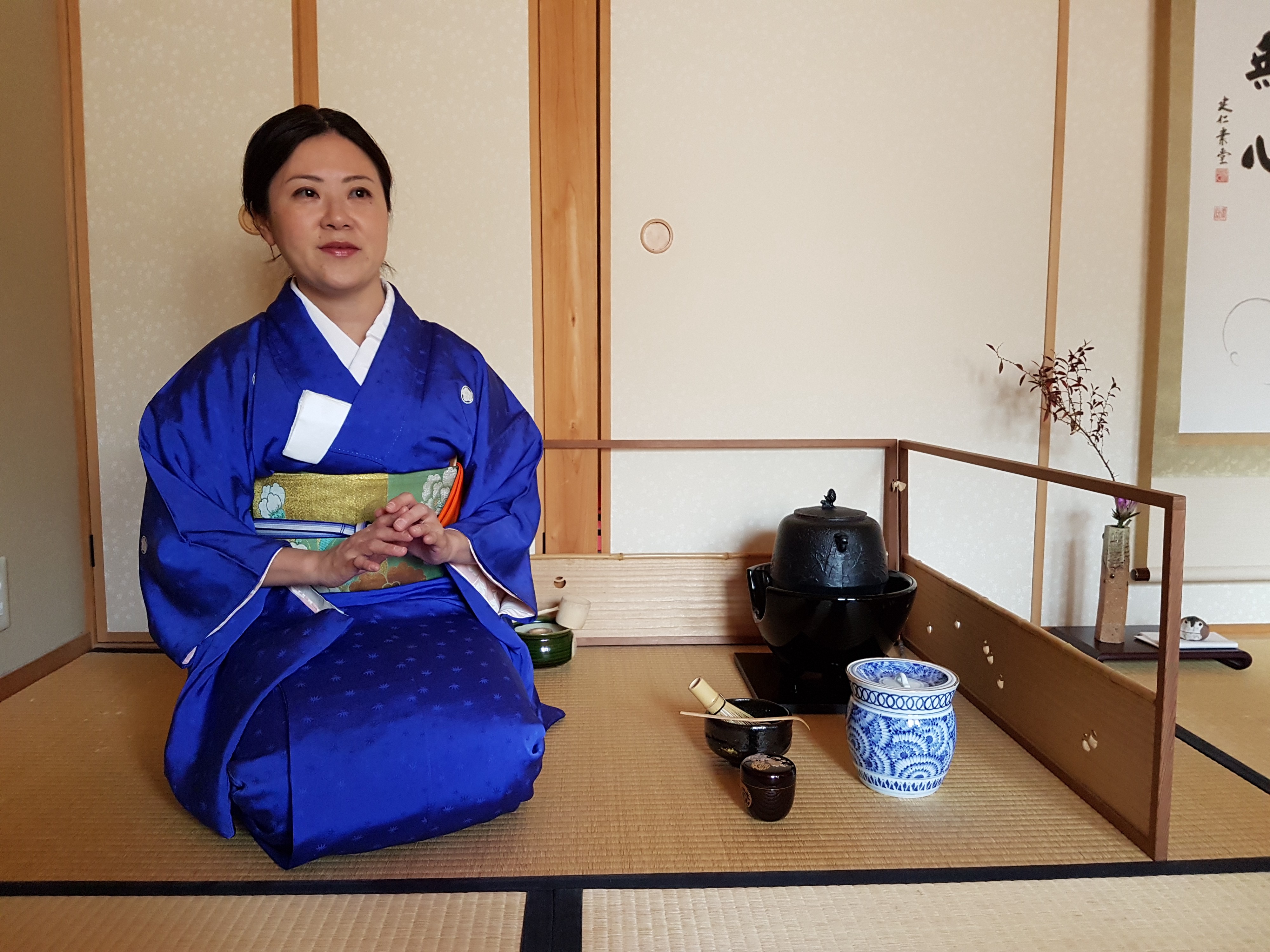 The tea ceremony is an experience not to miss.
In Cherry Blossom season, visit Maruyama-koen Park, and visit Gion shi-dare zakura, Kyoto's most famous cherry tree. Please note: in November, you'll struggle to find any cherry blossoms.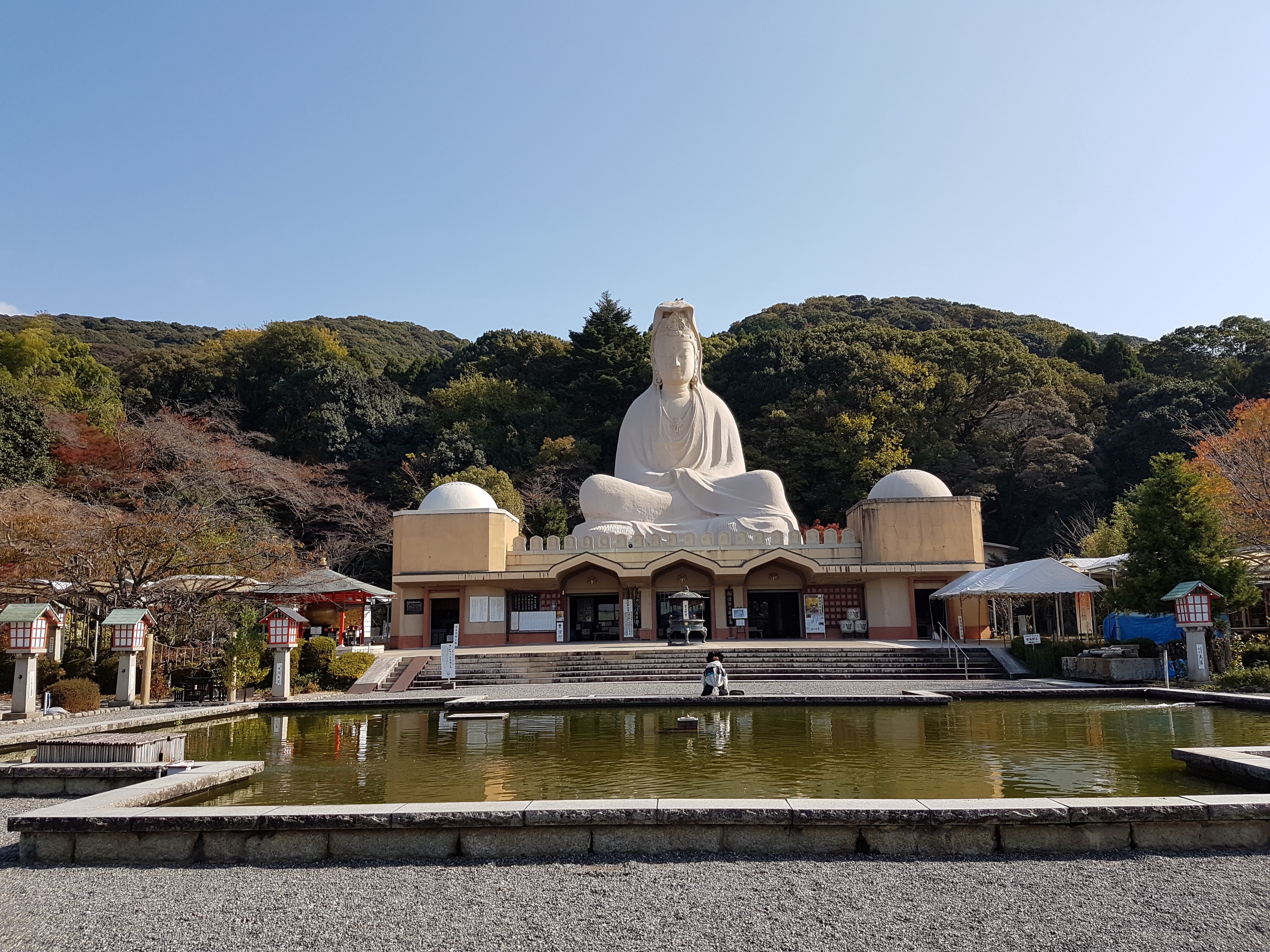 Go off the beaten track. You'll thank me later.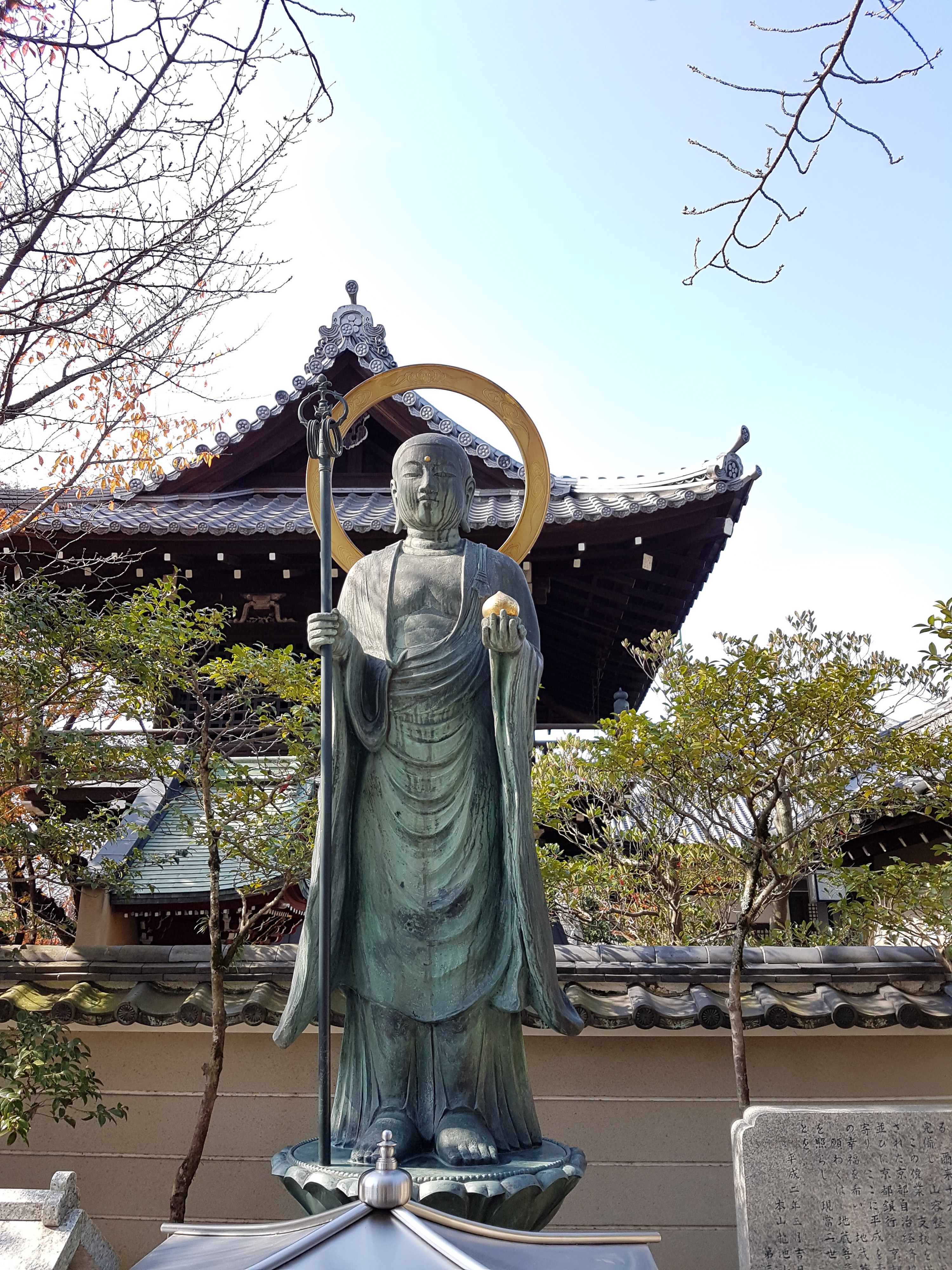 Divine.
Visit nearby Chion-in Temple (500 yen) and Shoren-in Temple (500 yen). Explore the area to your hearts content. There are so many exquisite temples to visit, but be mindful of temple fatigue.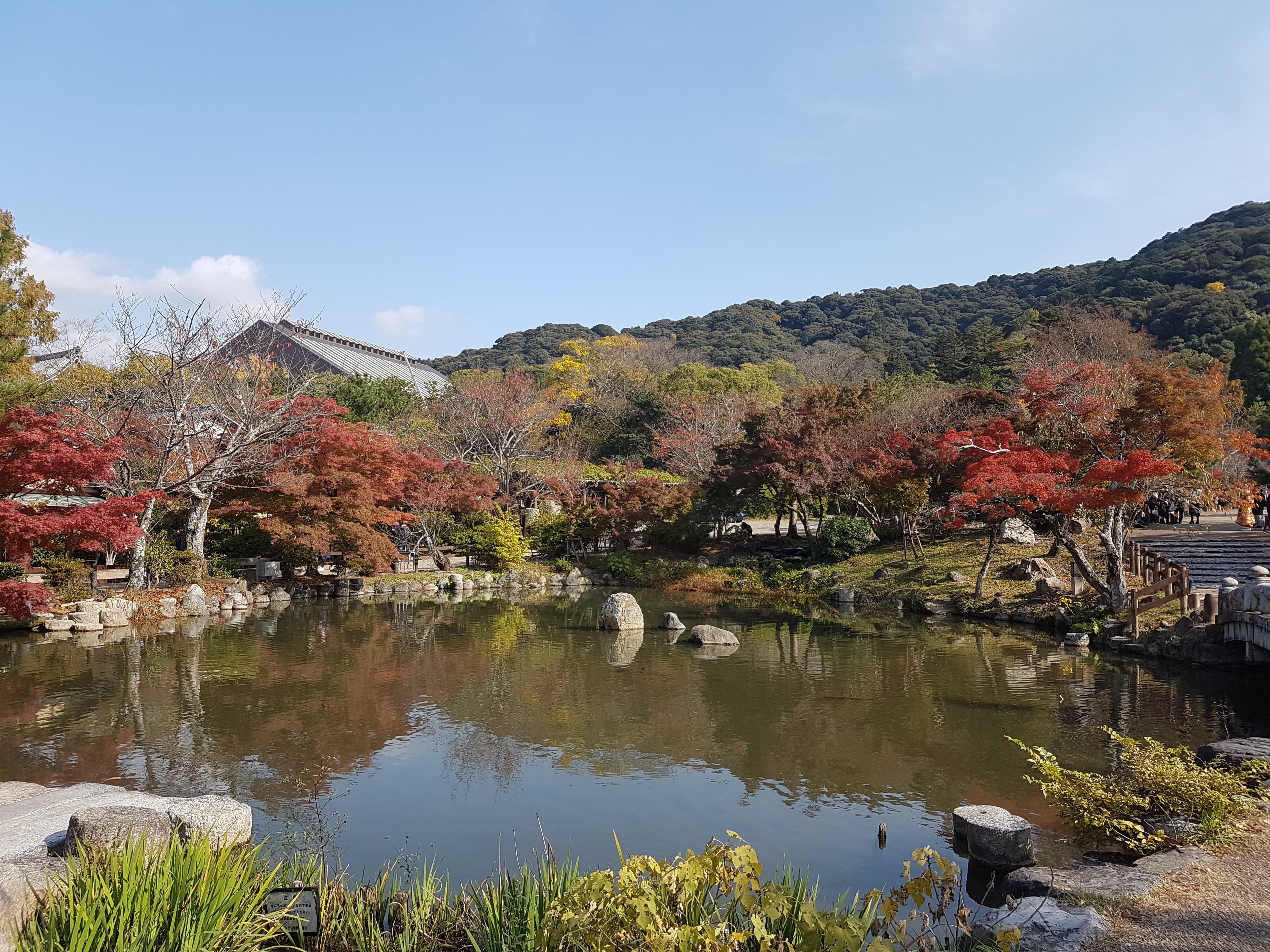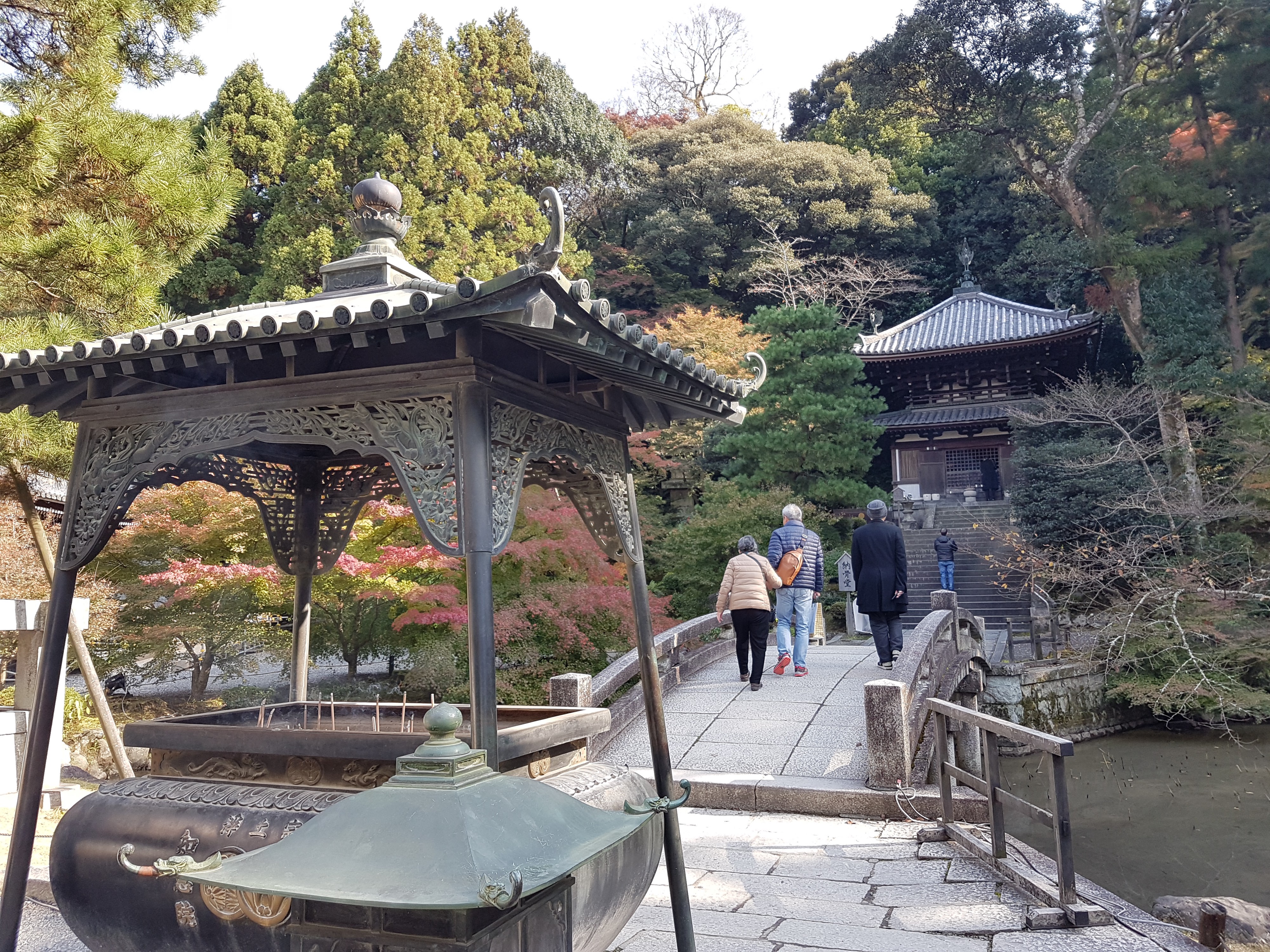 Japanese gardens are so peaceful. So many temples and shrines to explore…so little time!
Later, you will want to head downtown and explore Nishiki Market (open 9.30am-6.00pm).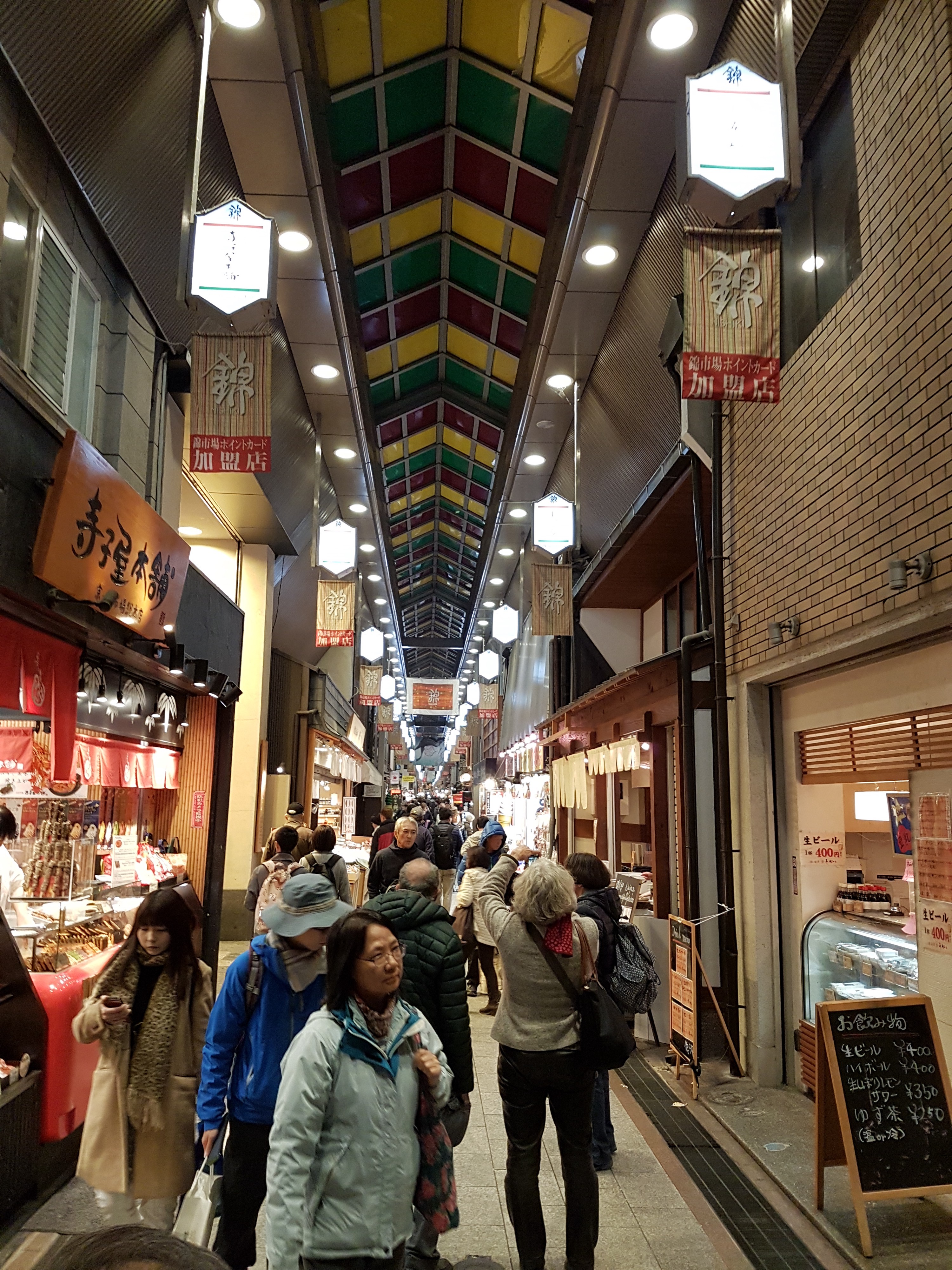 Nishiki market. It gets quite busy later in the day making it difficult to walk through. Worth it though.
Day 10: Kyoto (Northwest Kyoto)
Kyoto station to Kitaoji Station (Karasuma line — 13 minutes). Then walk to Kitaoji Bus Terminal. Then take the 204 Bus to Kinkakujimichi Bus Stop. 5 minute walk from this stop.

Zen Buddhist temple Kinkaku-ji (The Golden Pavilion) is iconic. I went early to beat the crowds. The gold on the temple illuminates the surroundings, giving the area a warm brilliance unmatched by anything I have ever seen. It's open: 9:00 am-4:30 pm; Admission: ¥400.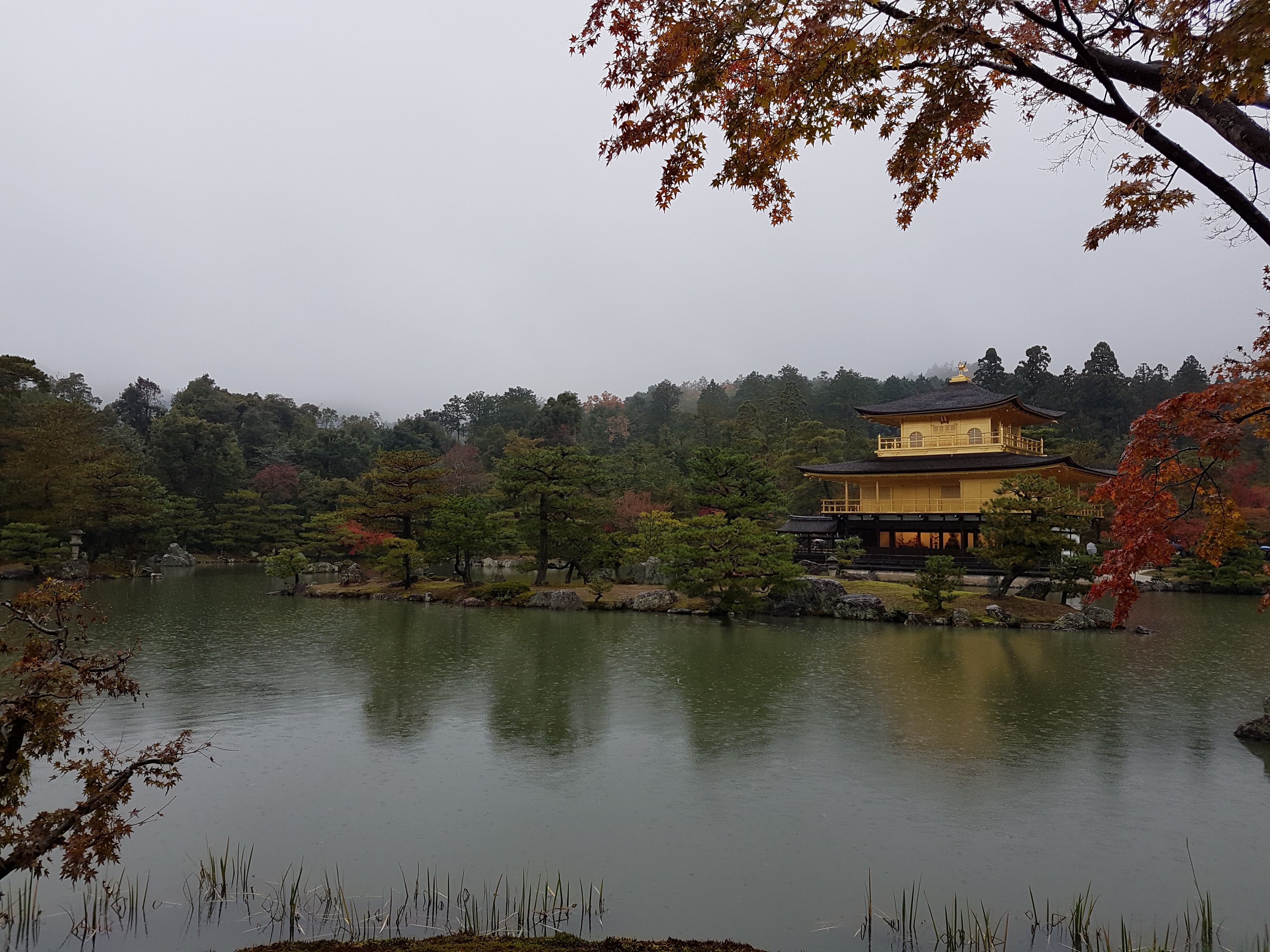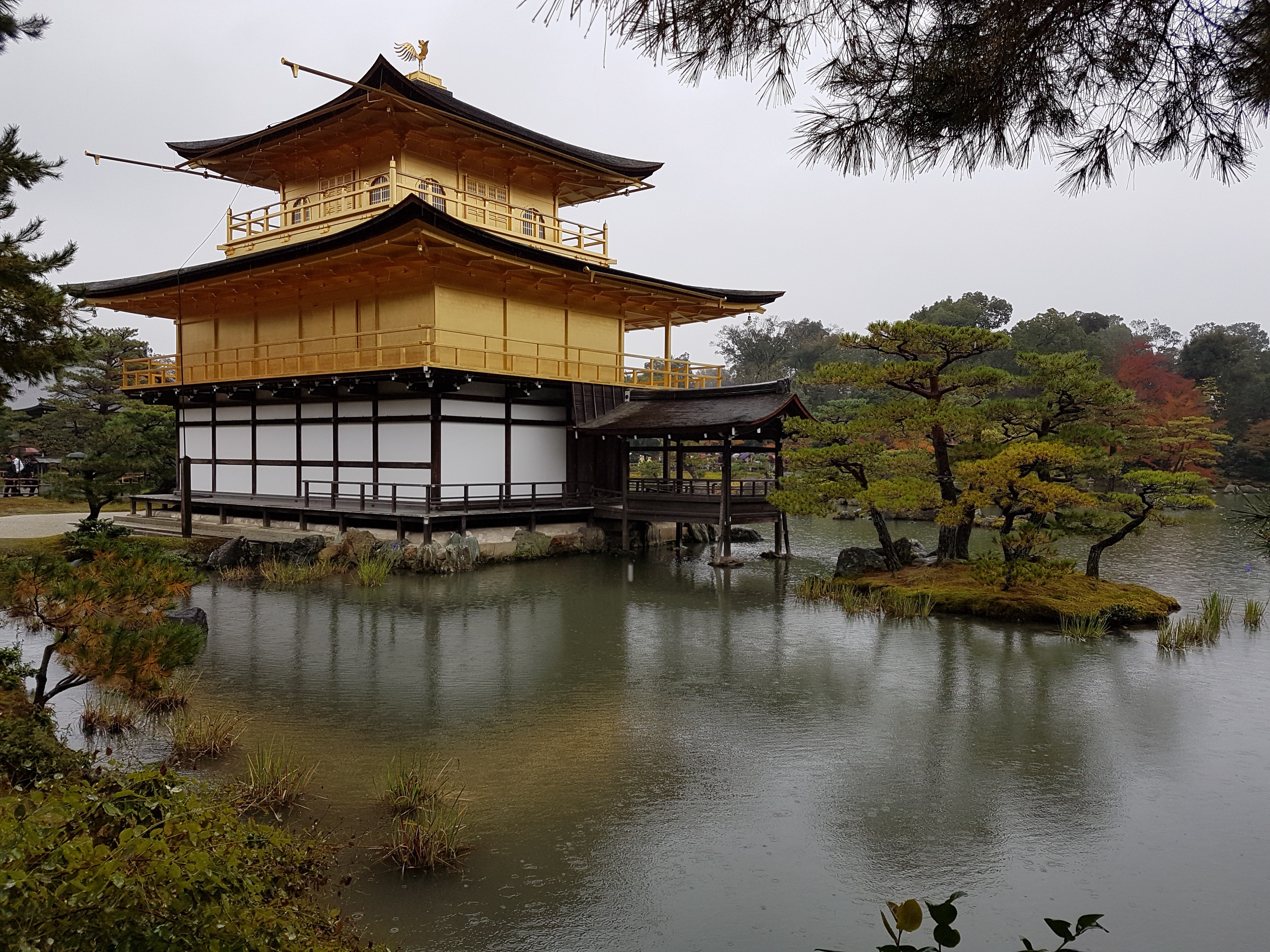 Kinkaku-ji. From the front. Kinkaku-ji. From the back. Somehow in the rain it looks even more beautiful.
Walk 20 minutes to Ryoan-ji, a Zen Temple and UNESCO World Heritage site with a sublime Japanese Zen garden. Take a moment to breathe and take in your surroundings. It's open: 8:30 am-4:30 pm; Admission: ¥500.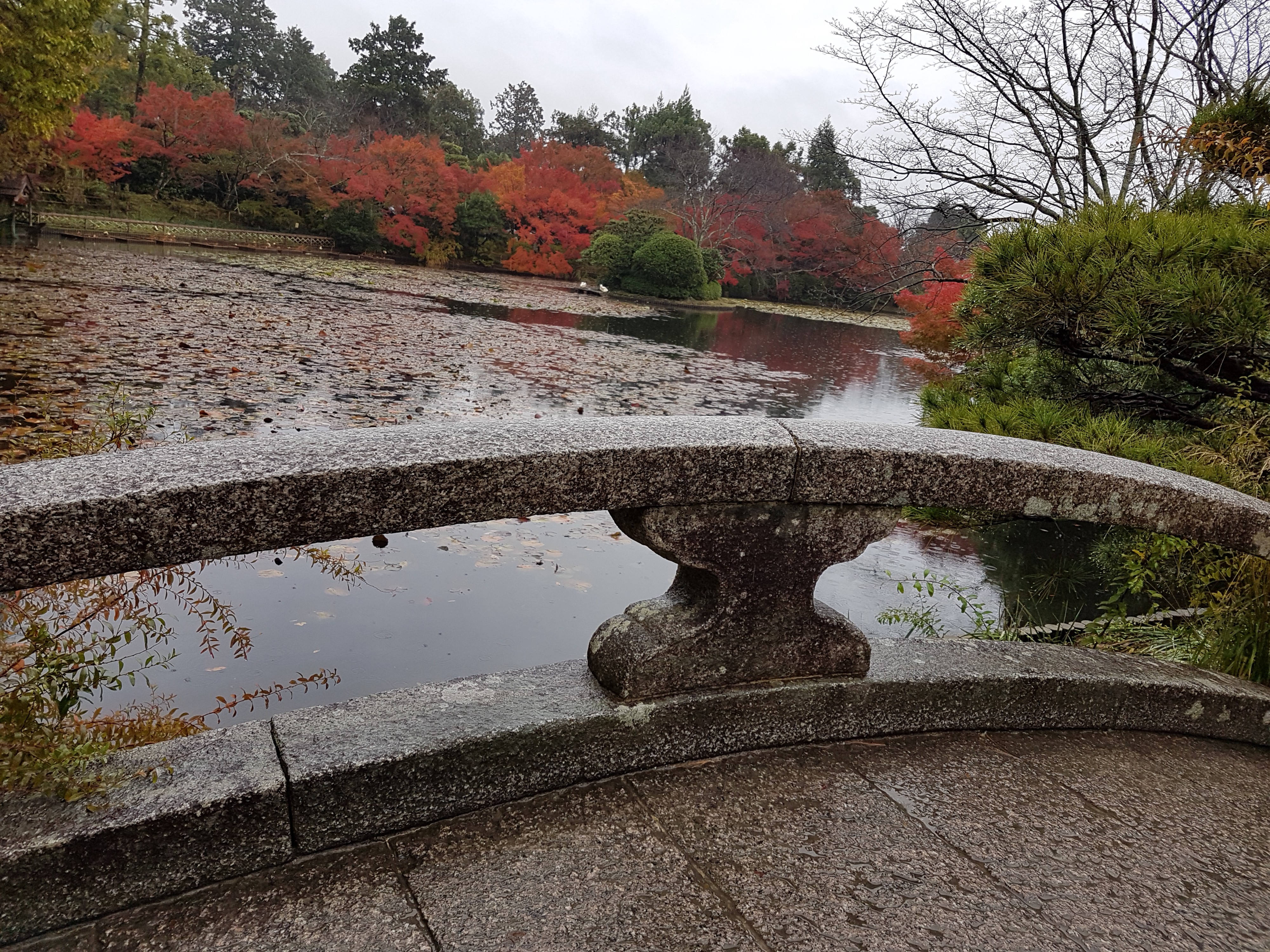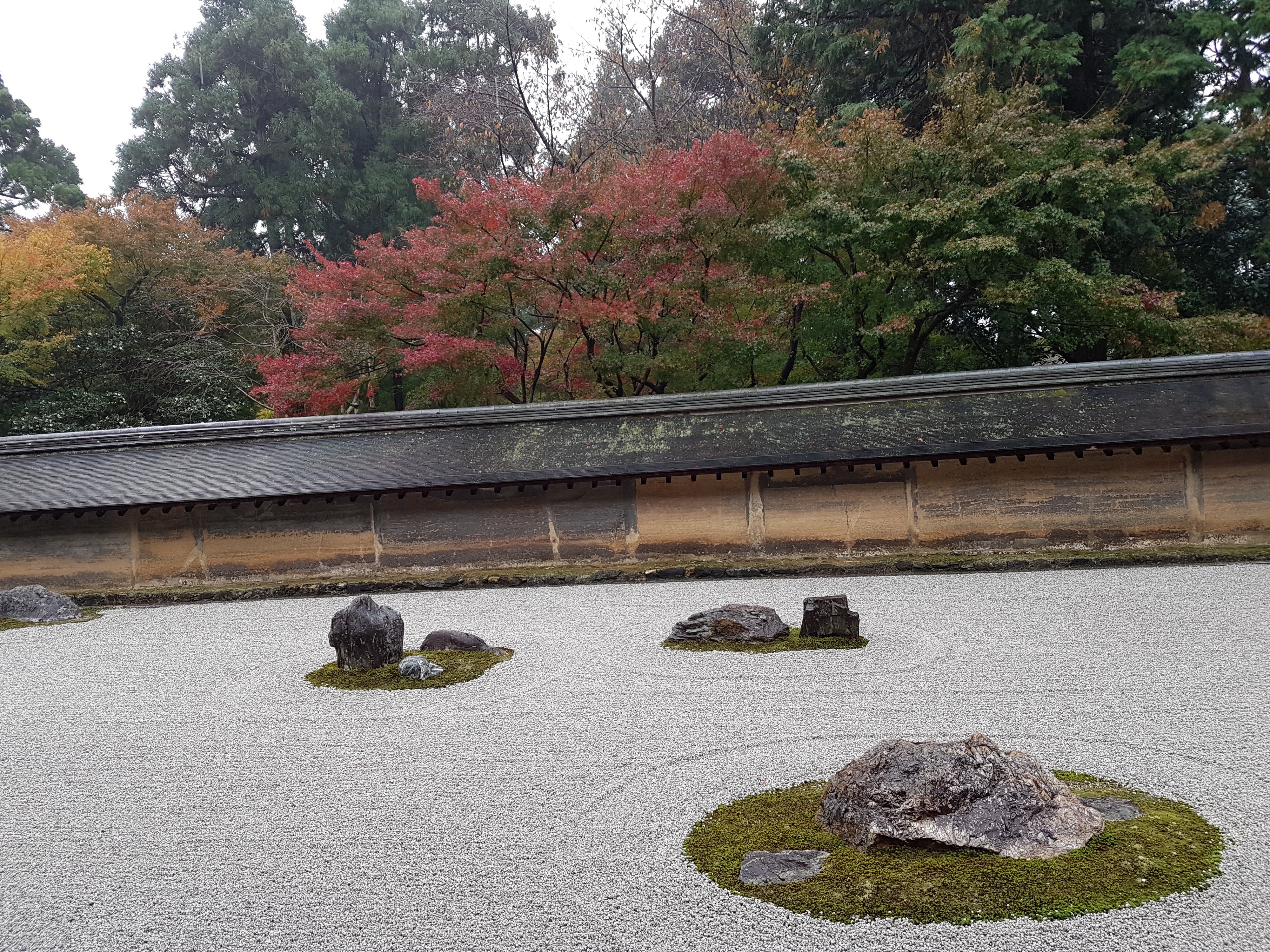 Ryoan-ji. Japanese Zen garden. I love this shot.
Walk 20 minutes to Ninna-ji to see its beautiful gardens. Open: 9:00 am-4:30 pm; Admission: ¥500.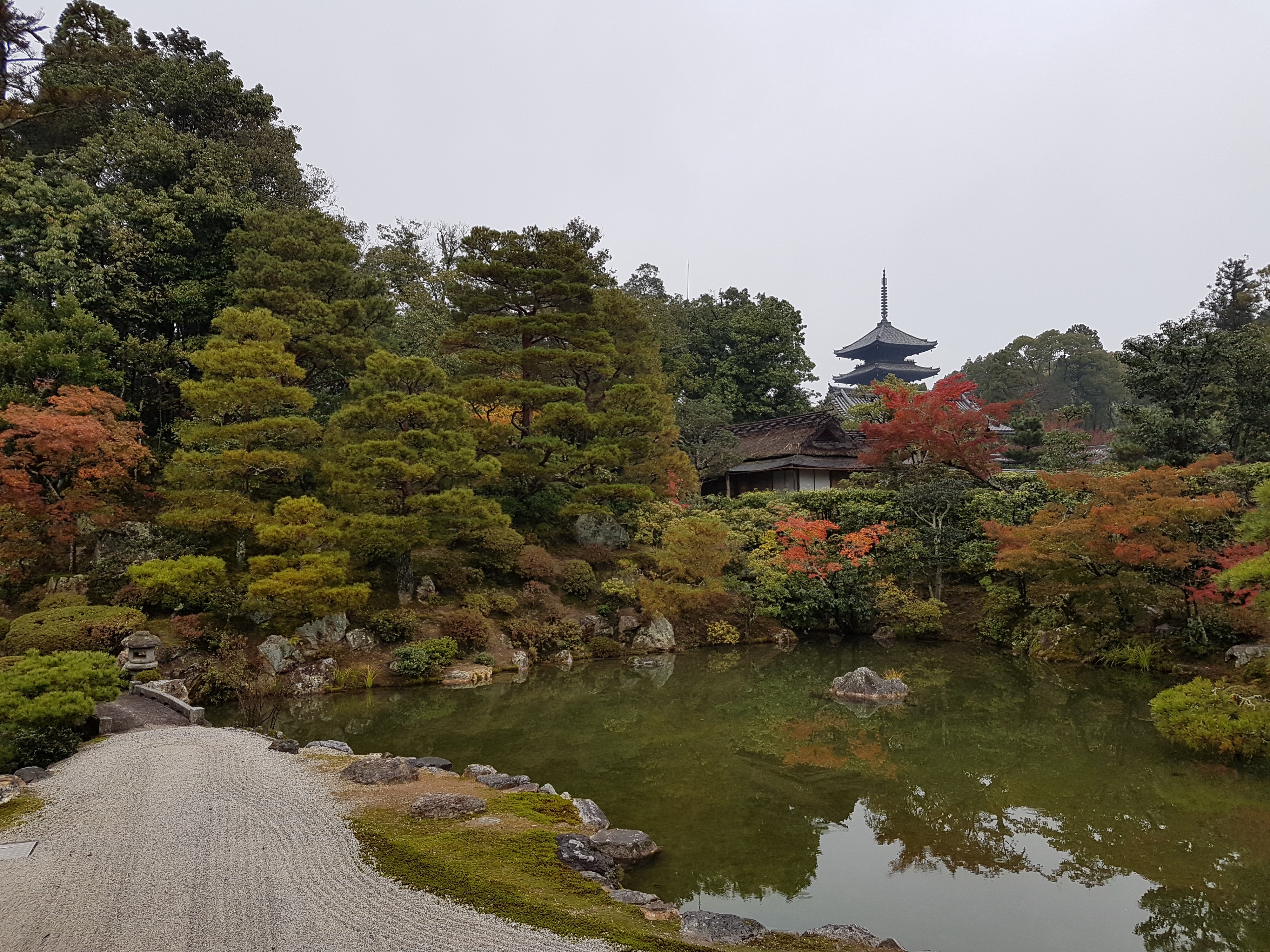 Ninna-ji. I wish my garden looked like this.
To get back into central Kyoto, you can take a taxi (approximately 30 minutes), or you can save some money and take the bus (Bus #26) to Kyoto Station (approximately 45 minutes). Or take the Hanazono station (JR pass works san-in line — comes every 30 mins).
Day 11: Arashiyama
From Kyoto Station take JR Sagano Line to JR Saga-Arashiyama Station. Only take local trains as the express trains does not stop at JR Saga-Arashiyama Station.

From the station, walk a few minutes (signs will show you the way) and you'll see the Togetsukyo Bridge. Admire the views from the bridge. Best to do this in the early morning as the hordes of tourists make this difficult to do later in the day.

Signs will clearly highlight the direction to the Monkey Park (it's just south of Togetsukyo Bridge). It takes about 20 minutes to climb the mountain. The steps are steep so be careful when climbing the mountain. Once you are at the top, bask in the glory of Kyoto. The monkeys are cute (and a little naughty). Don't get too close or try and point a camera directly in their face. You can feed the monkeys but only inside the cage.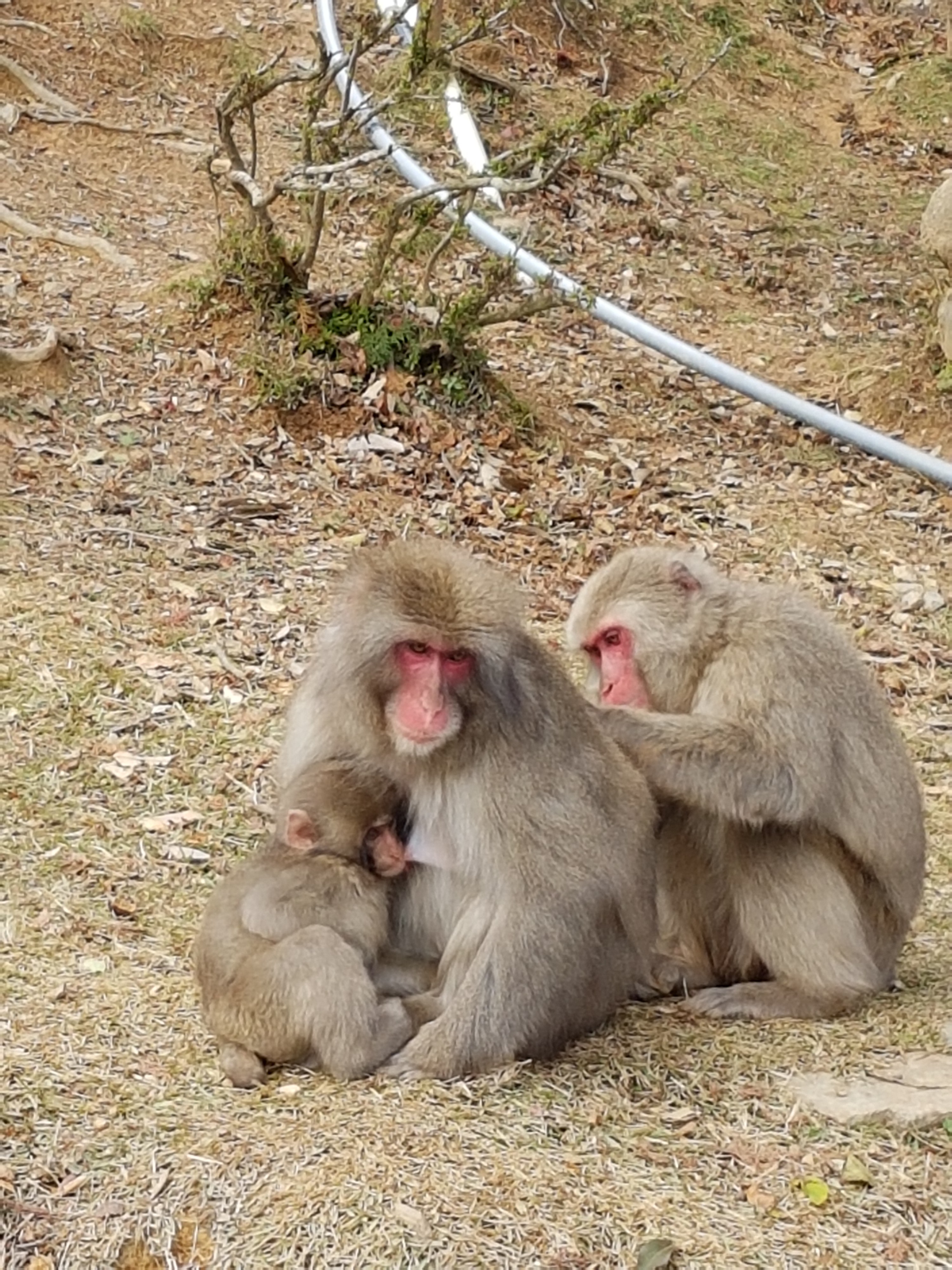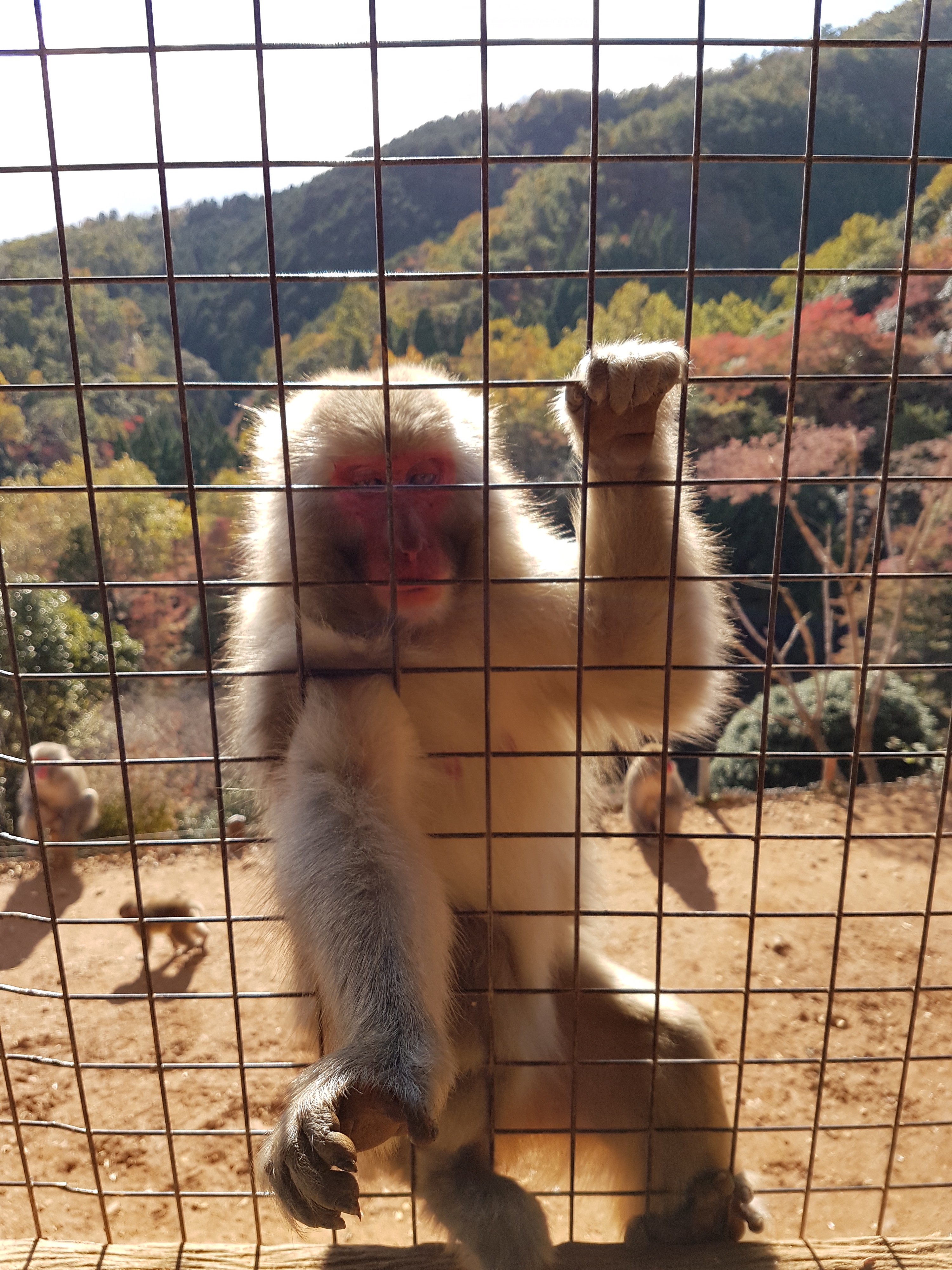 What a lovely family. You can only feed the monkey when your inside the caged building.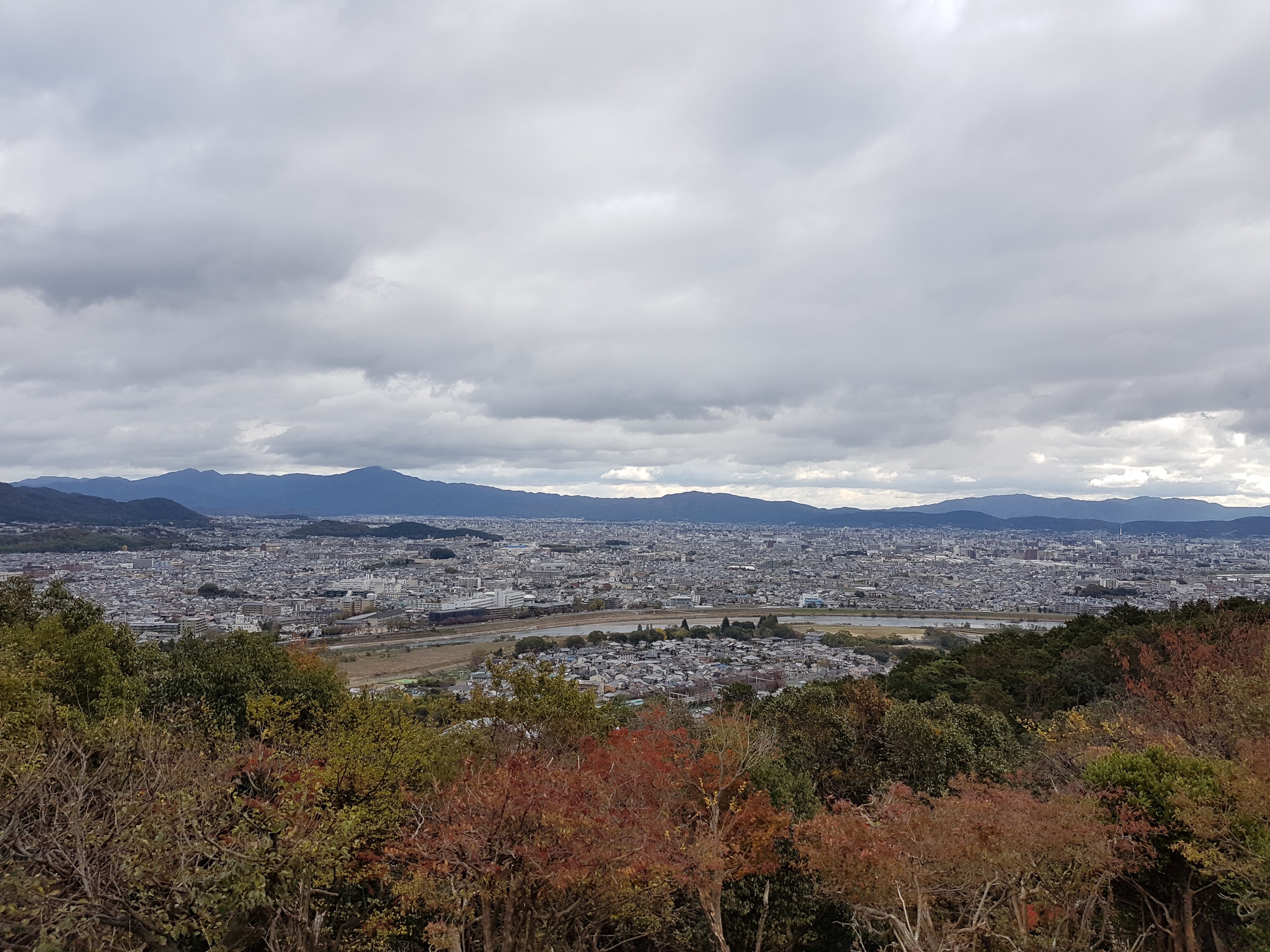 View from the Monkey Park.
Next visit one of Arashiyama's famous temples — Tenryuji. Entry costs 600 yen. Behind the temple is the famous Bamboo Groves. If you have time, check out Okochi Sanso famous estate. It's at the end of the Bamboo Grove.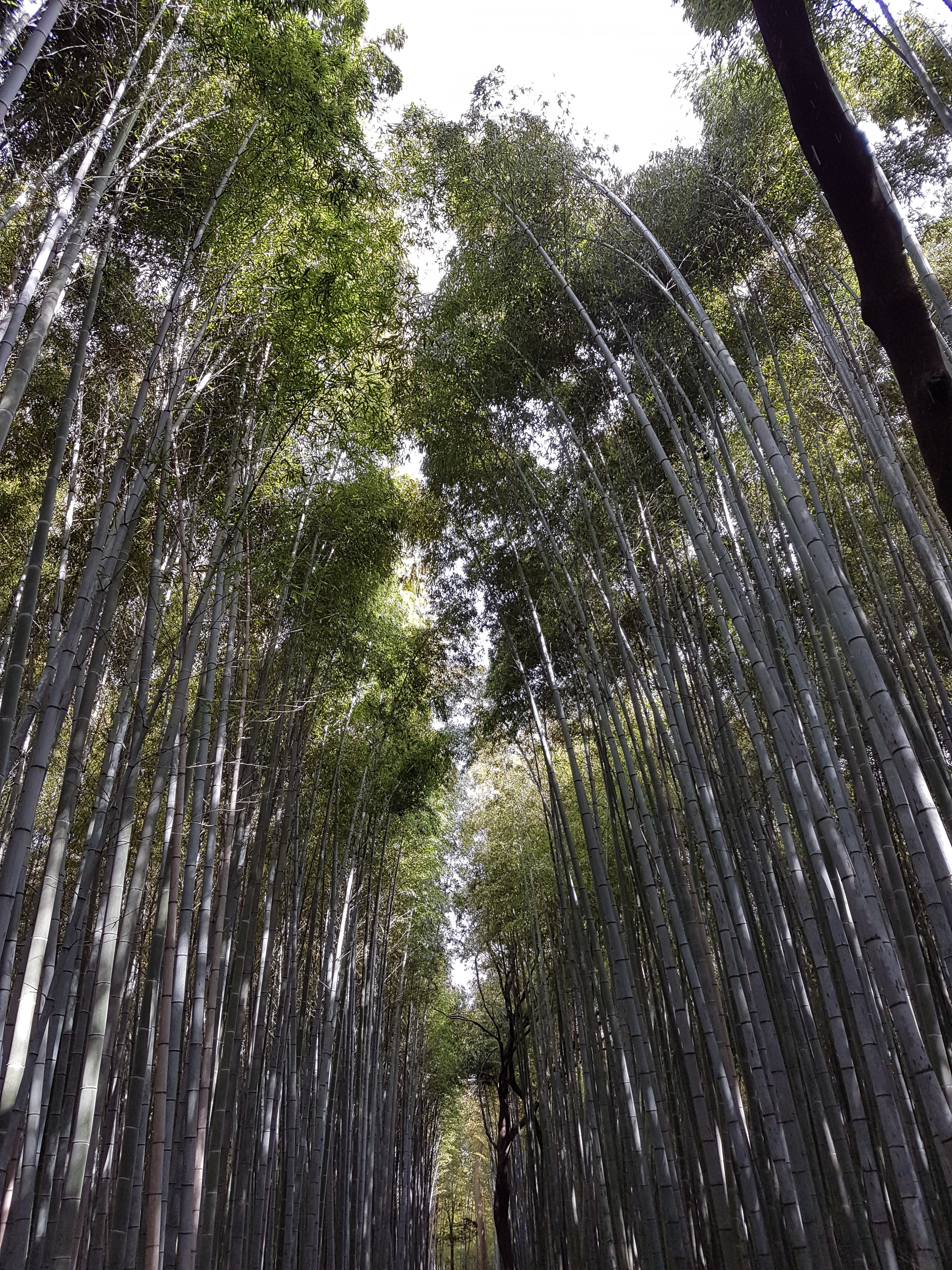 Bamboo grove.
Head back to central Kyoto. Again best place to go at night is Gion. Alternative is Pontocho.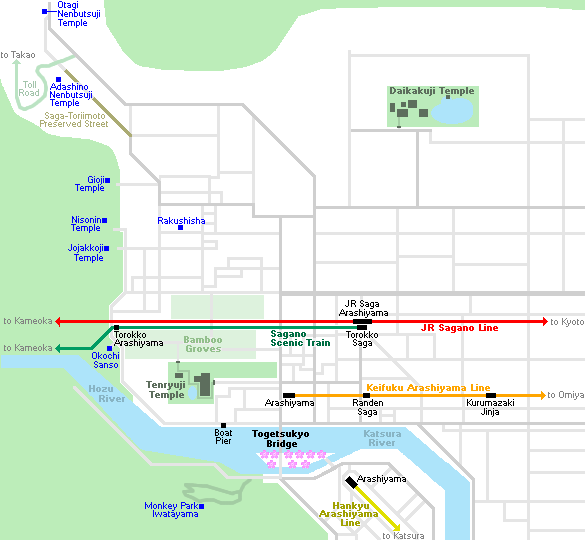 Image by japan-guide.com https://www.japan-guide.com/e/e3912.html
Day 12: Nara
I used the wonderful Japan Wonder Travel Blog to help me plan my trip to Nara.
Take the JR train (Miyakoji Rapid) from Kyoto Station to Nara. It takes 45 minutes.

Head to Kohukuji Temple. Bask in the glory of the five story pagoda, a landmark of Nara.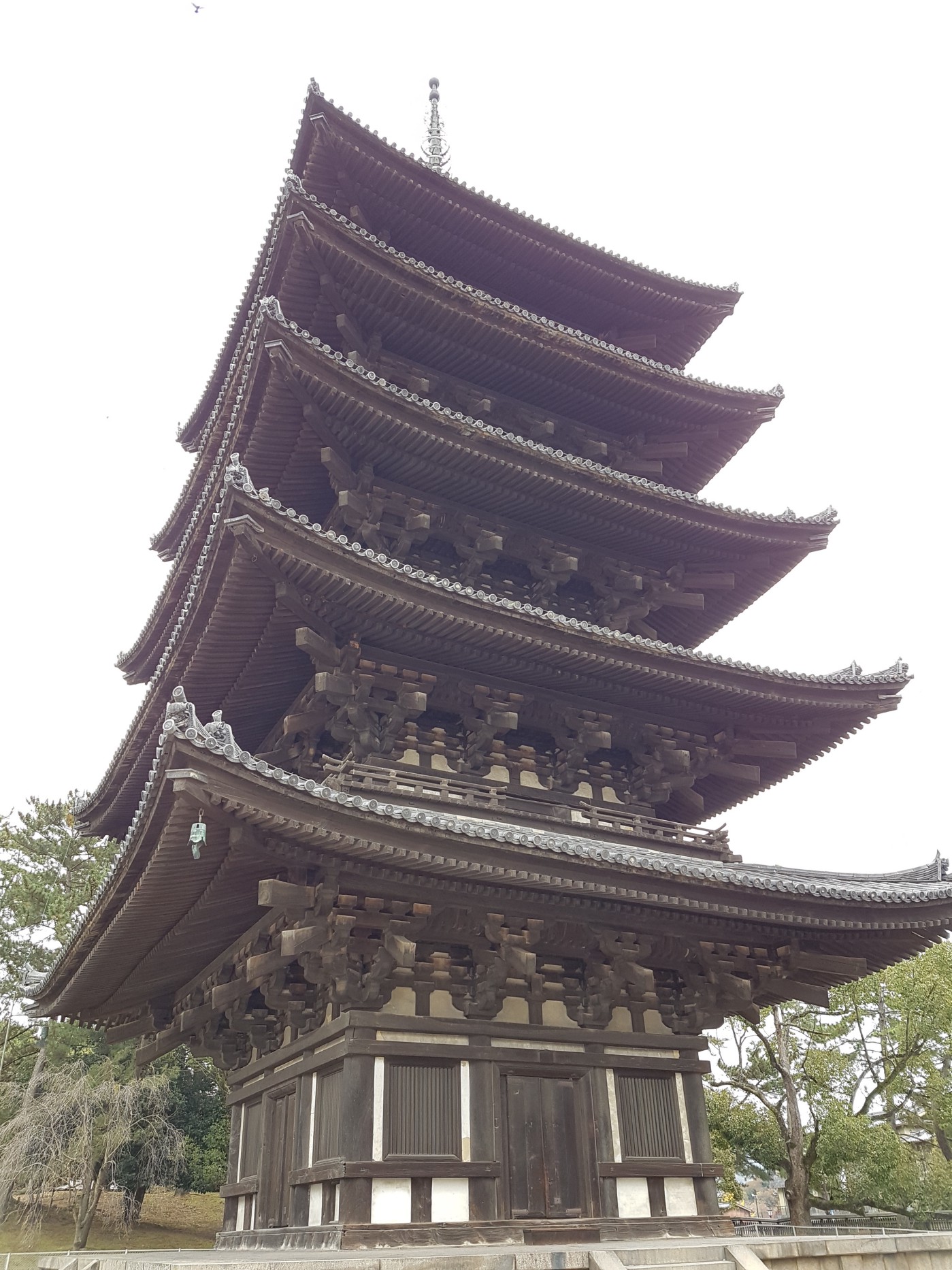 Kohukuji temple.
The nearby Nara park was one of my favourite places in Japan. It's home to hundreds of deer. They won't bother you unless you have food in your hand! Nearby deer will swarm you and it's hard to escape. Once the food has gone, they'll disperse.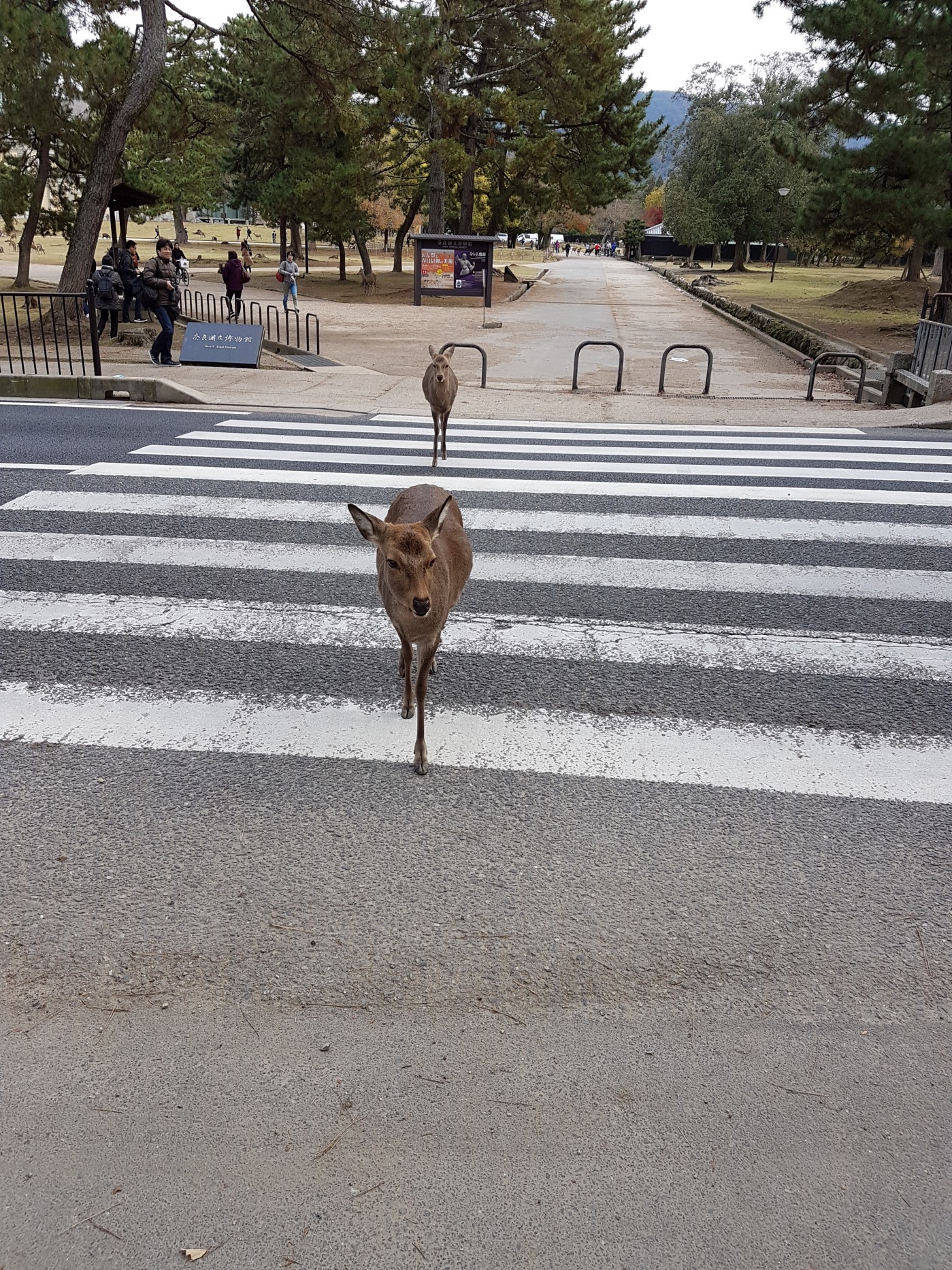 The deer make their own rules!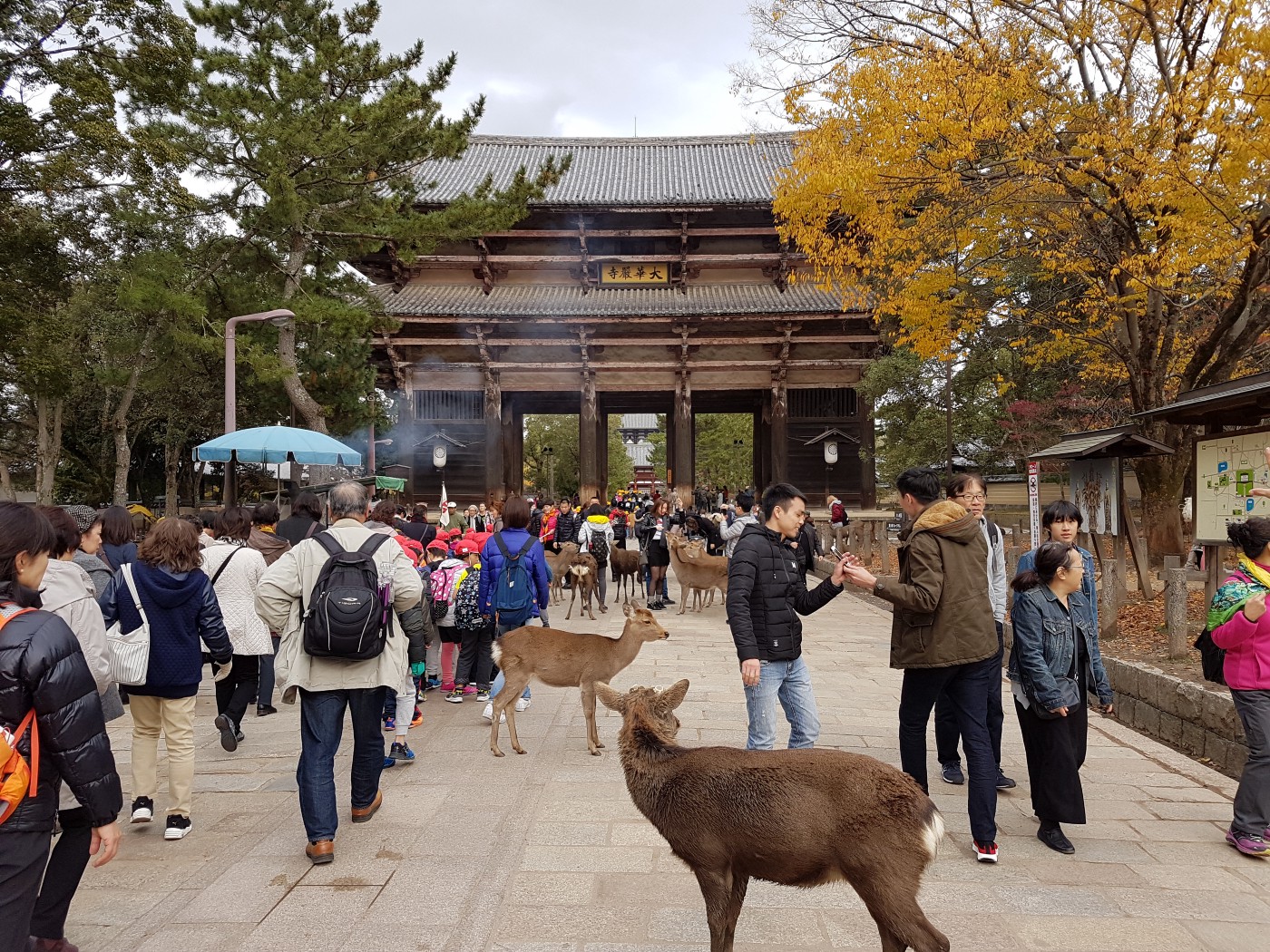 The deer are harmless when you don't have food!
Next is Todaiji Temple. One of the most impressive temples I saw whilst in Japan. The statue of Buddha is a sight to behold. It is located in Todaiji's main hall (Daibutsuden), the world's largest wooden building. You can purchase a lovely Buddha statue in the temple. There is a museum on the grounds, which is worth visiting as well. It houses items found in the local area.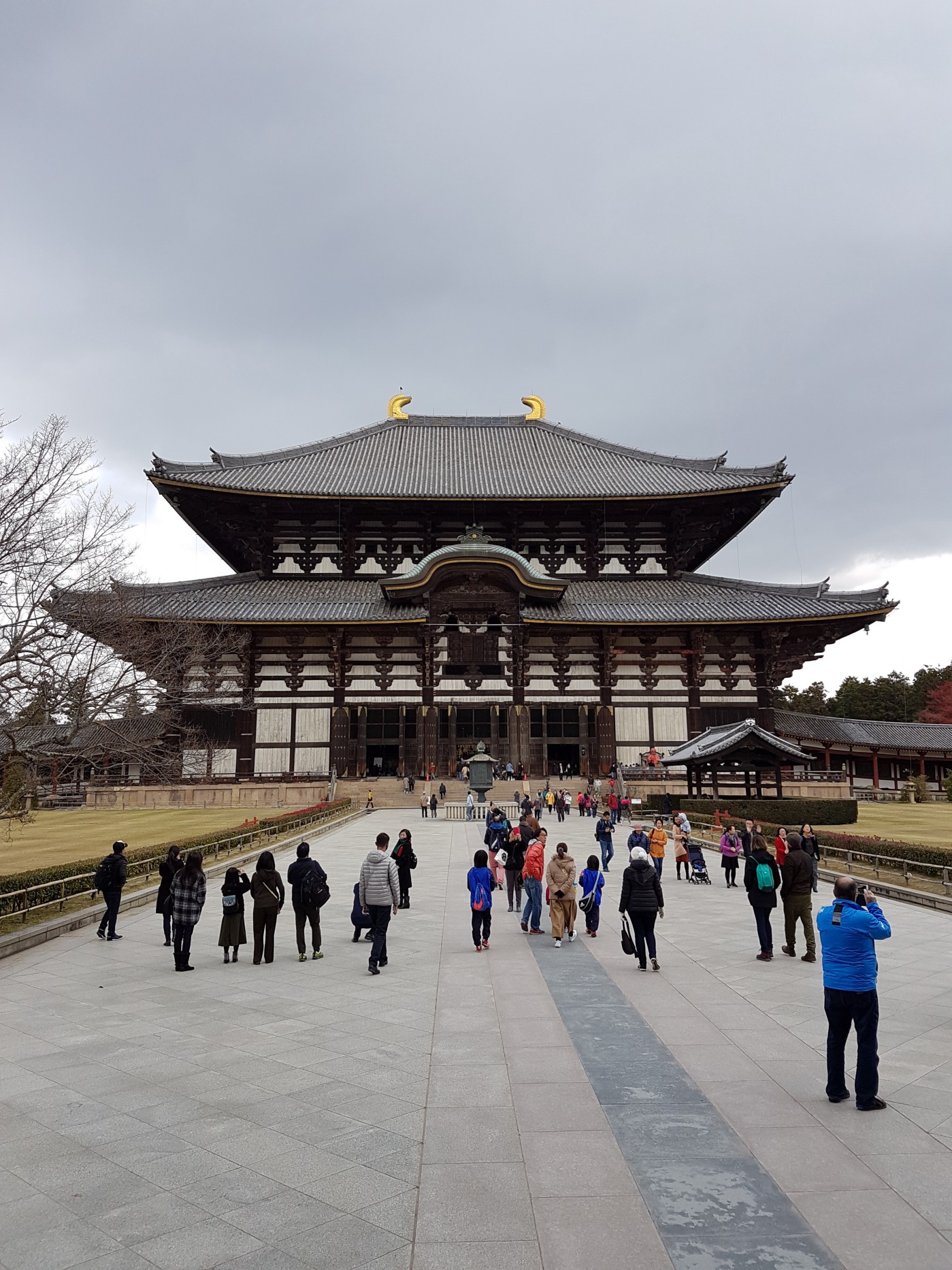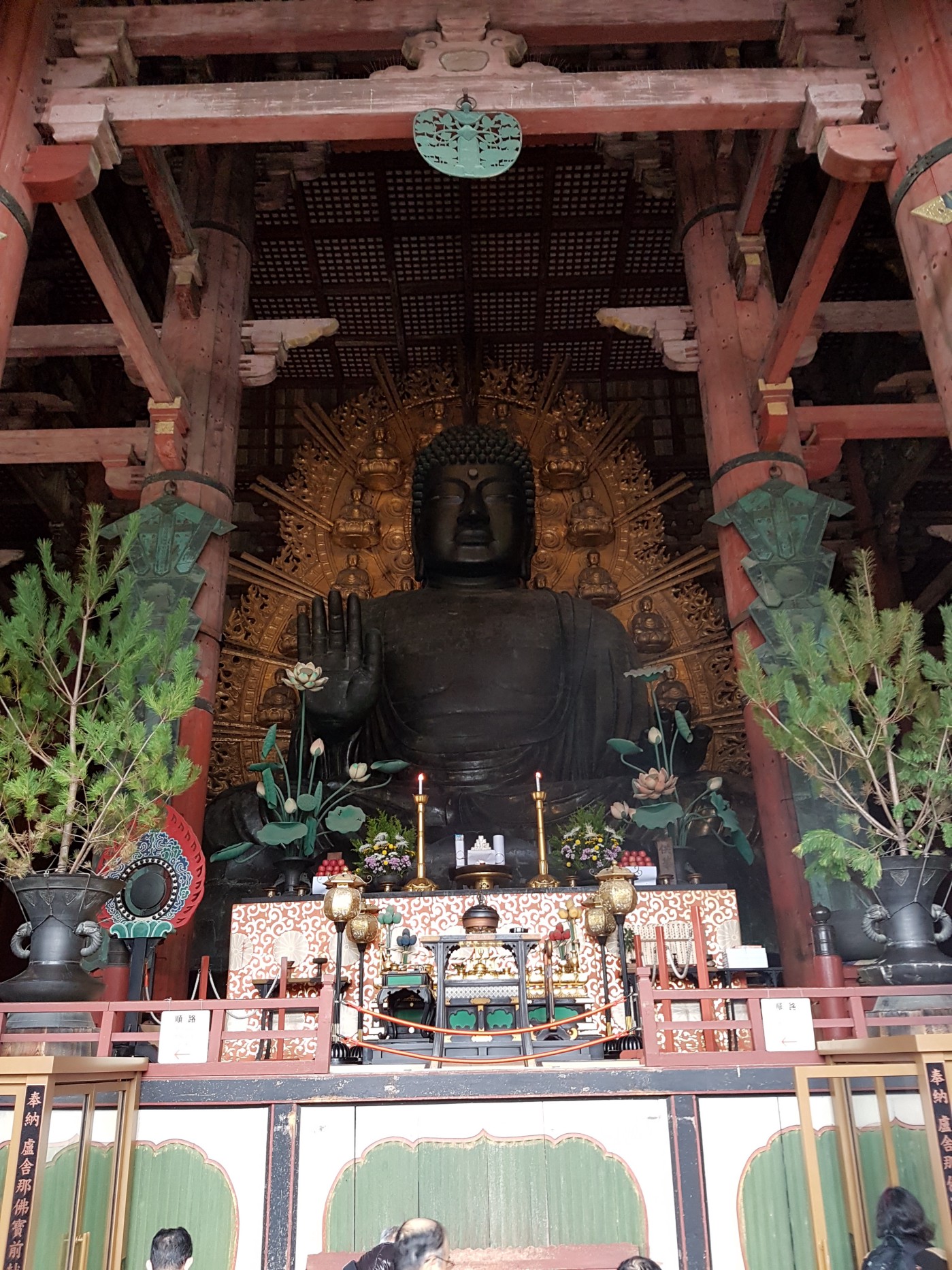 Daibutsuden. Buddha.
Nearby is the famous "garden founded on water" — Isuien garden. A nice way to round of the day.

There is so much more to do in Nara but on the day I was there, it started to rain heavily so I made my way back to Kyoto.
You may want to check out: Wakakusa mountain (for views of the city), Kasuga Taisha shrine (Nara's most celebrated shrine) or visit Naramachi (to experience a little of historic Japan).
Day 13: Osaka
Truthfully, I don't think I gave Osaka the time it deserved. It's an incredible city full of warm people, with some of the best food I've ever eaten. If you find Tokyo too intense, then Osaka is a nice alternative.
I used Boutique Japan's and Inside Osaka's blog to help me plan my trip.
Accommodation
I stayed at Sakura La An. A small, cute, capsule hostel, located close to the heart of Osaka. Staff were knowledgeable and friendly. It cost me £19.90 a night in a 6 bedroom mixed room.
From Kyoto Station travel to Shin-Osaka Station in 12 minutes for 1420 yen (covered by JR Pass).

Make your way to Osaka Castle. From JR Osaka Station, take the Osaka Loop Line to Osakajokoen Station. The castle is breathtaking, especially the views from the top. I recommend visiting the museum inside the castle. It does get busy so I would go as early as possible. The park is lovely too. Afterwards take the subway or the Osaka Loop Line back to JR Osaka Station.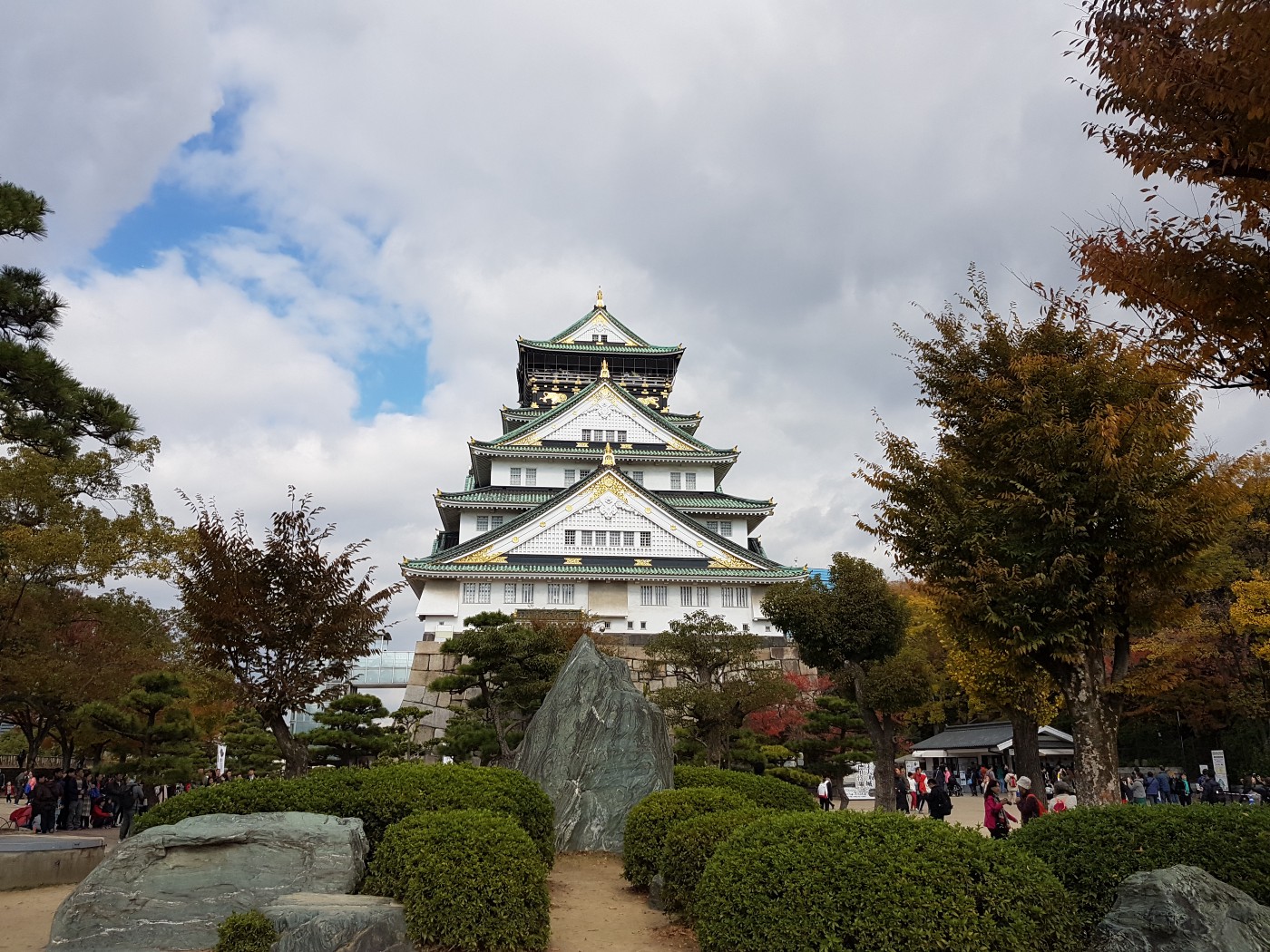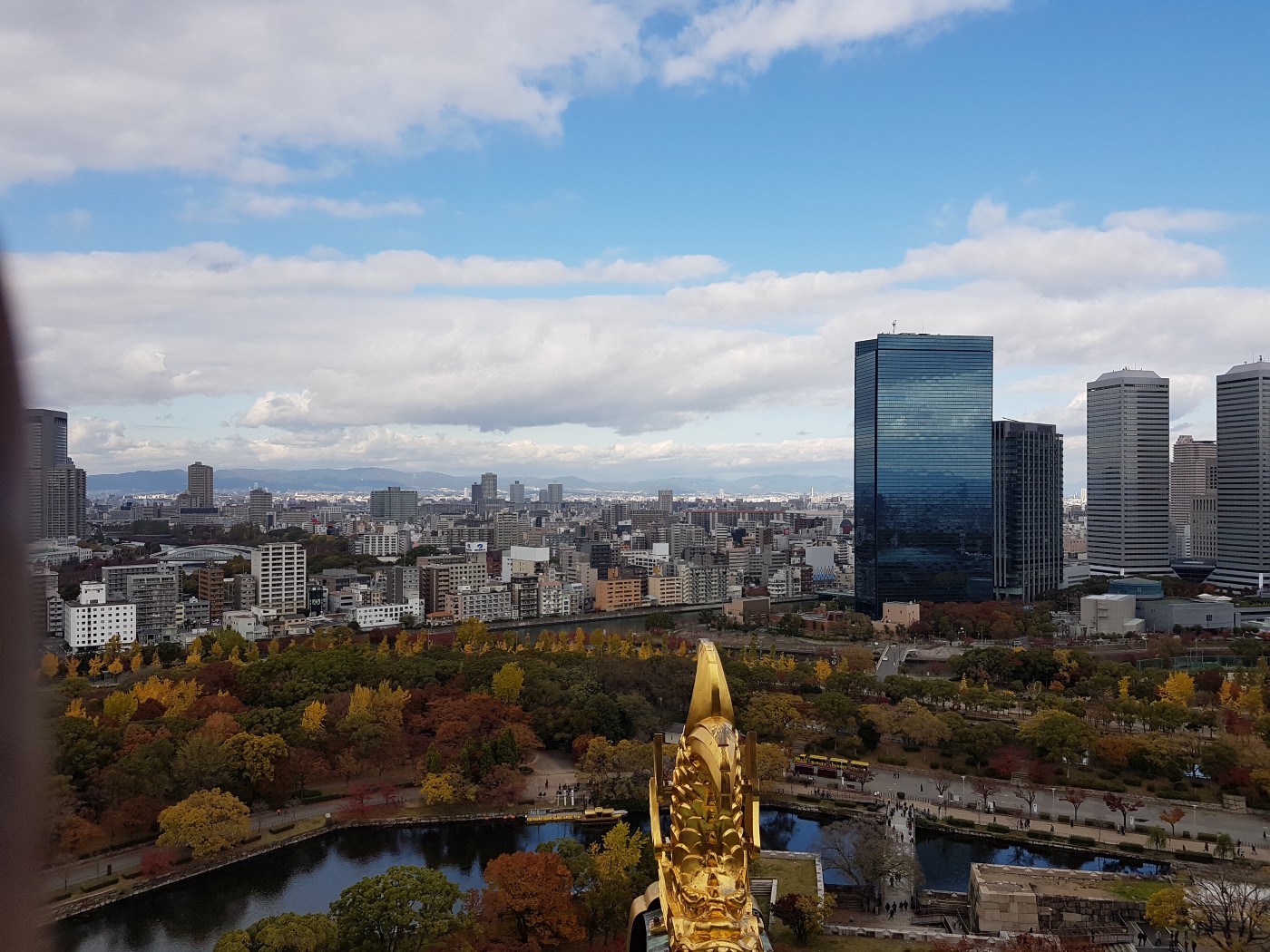 A closer view of Osaka castle. On the right hand side, is the entrance to the castle. You can see in the 2nd picture, views from the castle.
Walk around the Kita District. If you need to do any shopping this is the perfect place to do it. Nearby Umeda Sky Building offers stunning views of the city. It costs 1000 yen.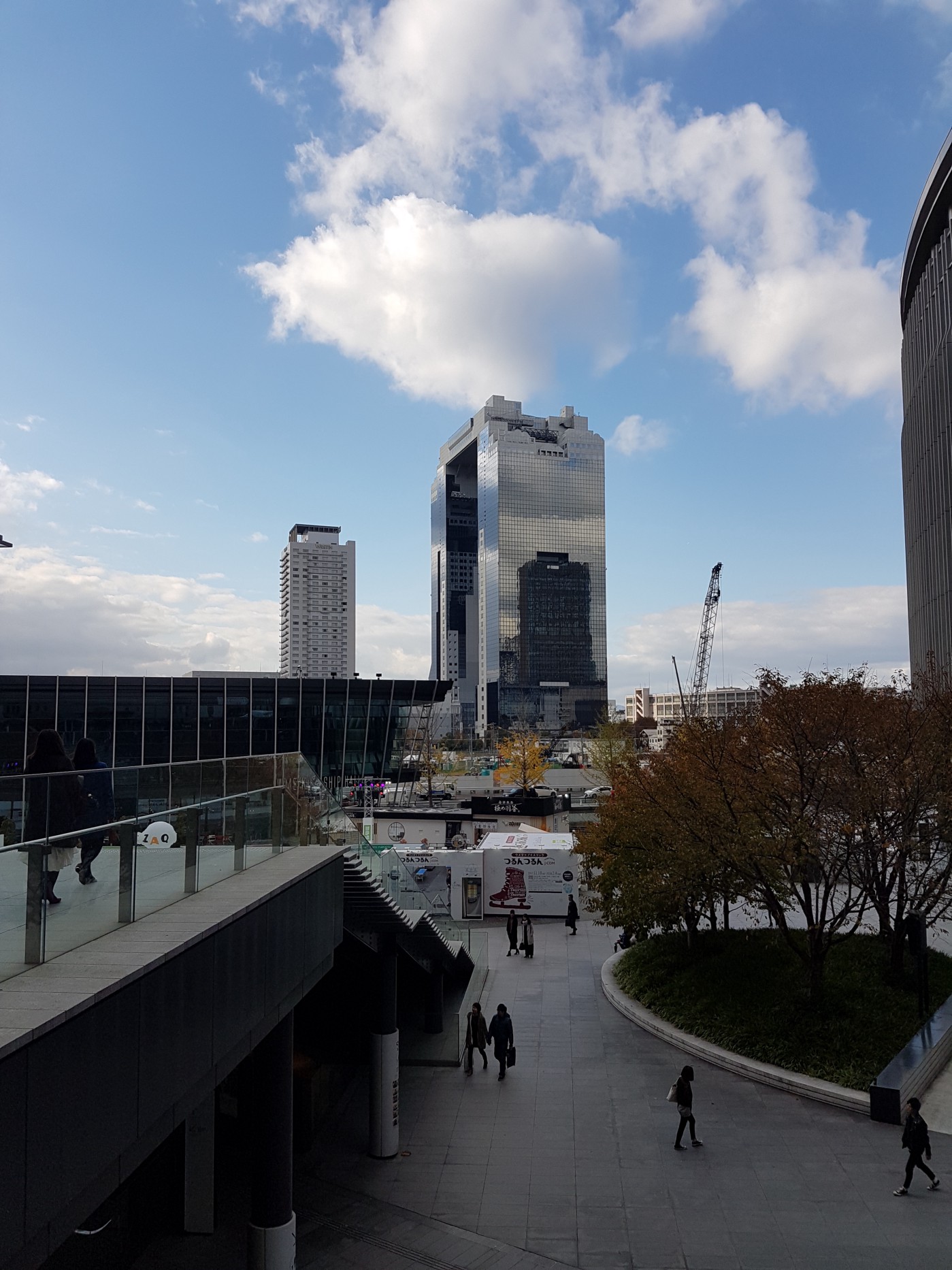 Umeda Sky Building.
From Kita, take the Midosuji subway line south from Umeda Station to Shinsaibashi Station. Explore the Minami District. Be sure to check out this excellent guide to the Minami District.

I spent time walking through Dotombori, immersing myself in the atmosphere. It's full of amazing restaurants, shopping and nightlife. I found this area to be the most fun in Osaka.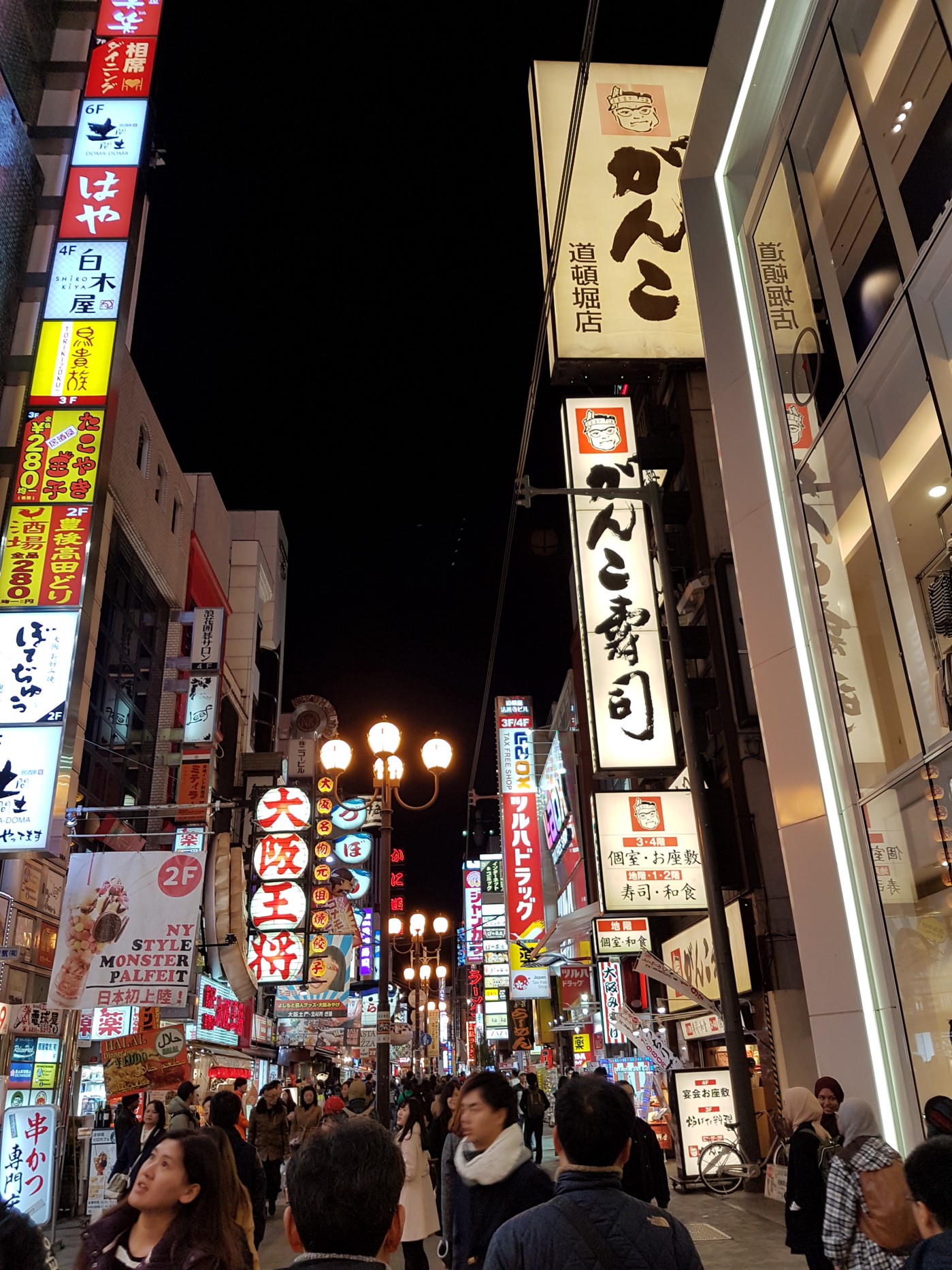 Dotombori is a hive of activity, it's also very colourful!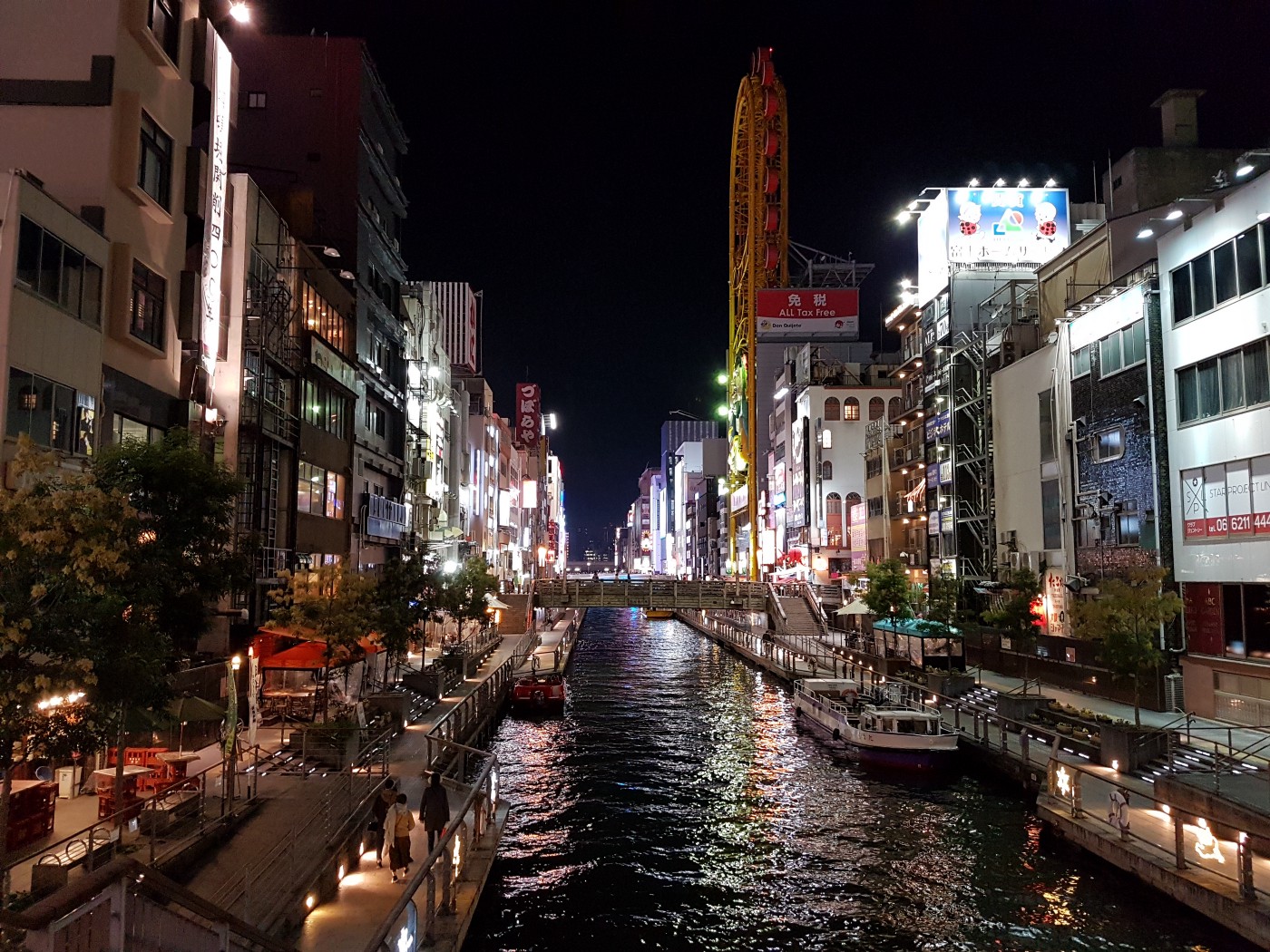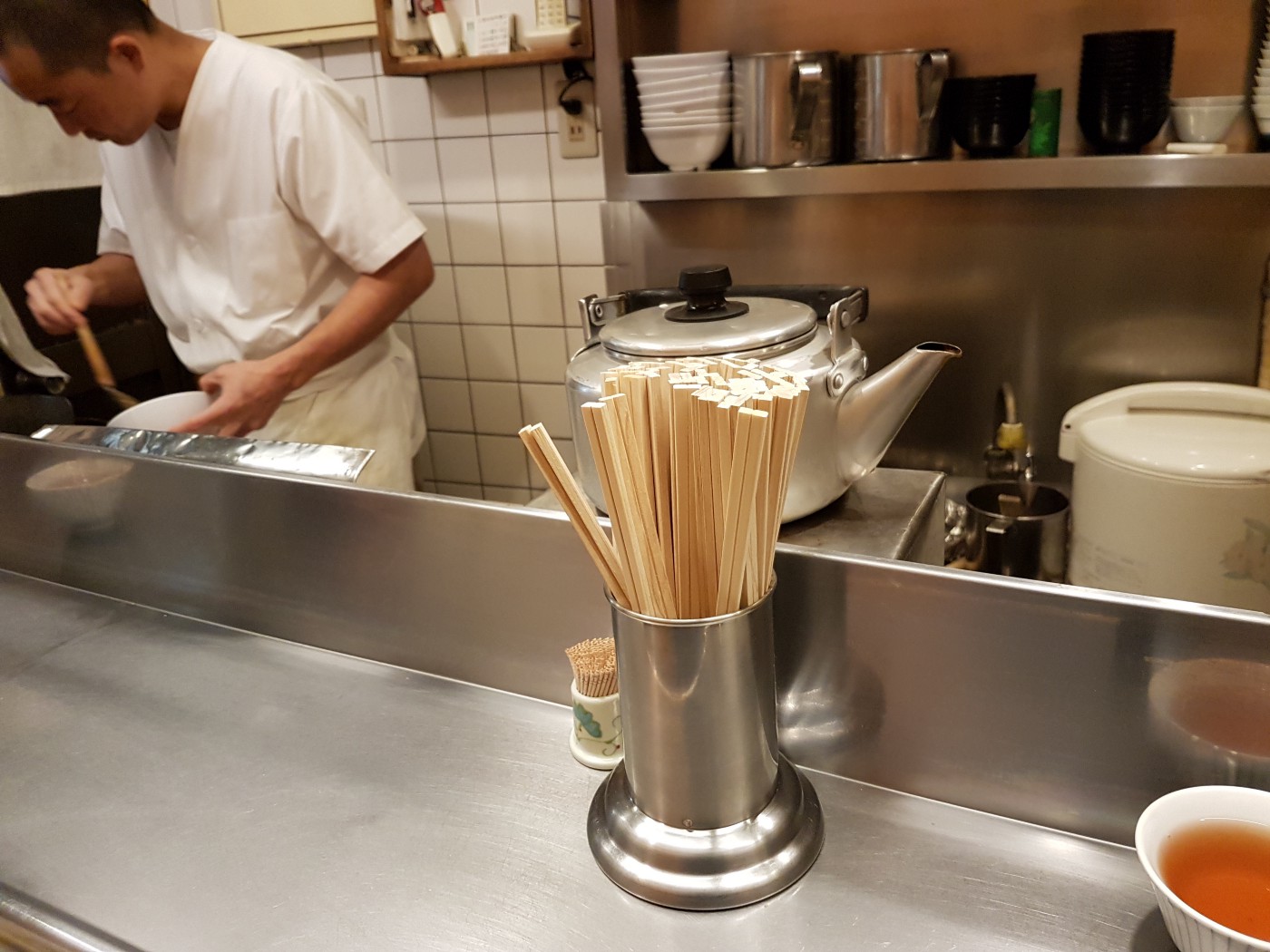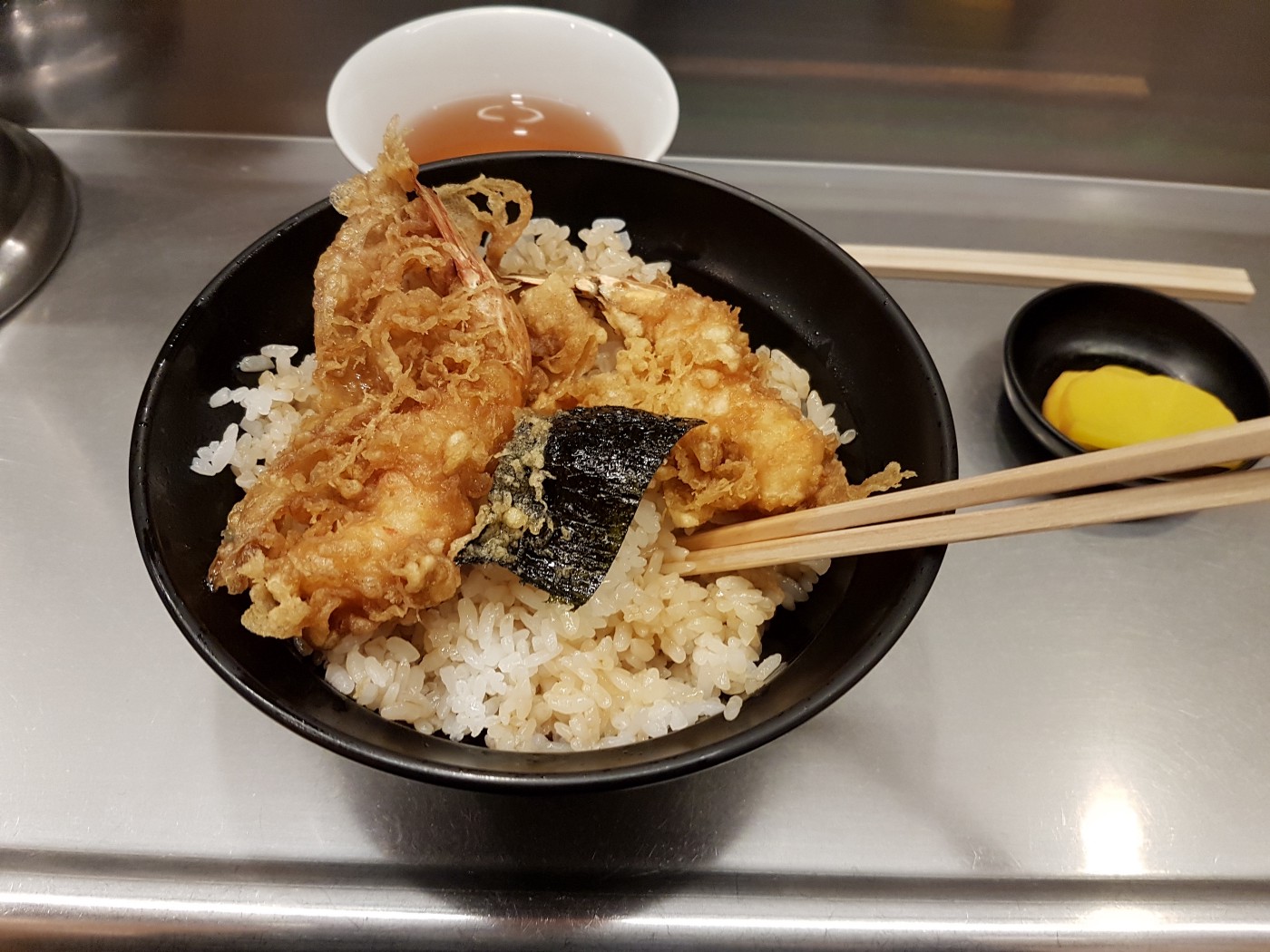 Dotomobori. Honestly you want to spend the bulk of your time here. The best places to eat in Japan are the smaller restaurants. This particular restaurant had five seats, and only served one dish — Prawn Tempura. Best Prawn Tempura you'll ever have.
Day 14: Koyasan
Koyasan is the most serene and peaceful place I visited in Japan. A welcome break from the rat race.
Koyasan is the centre of Shingo Buddhism. Stay at a Shukobo (temple lodging) to get a flavour of what it is like to be a monk living in Koyasan.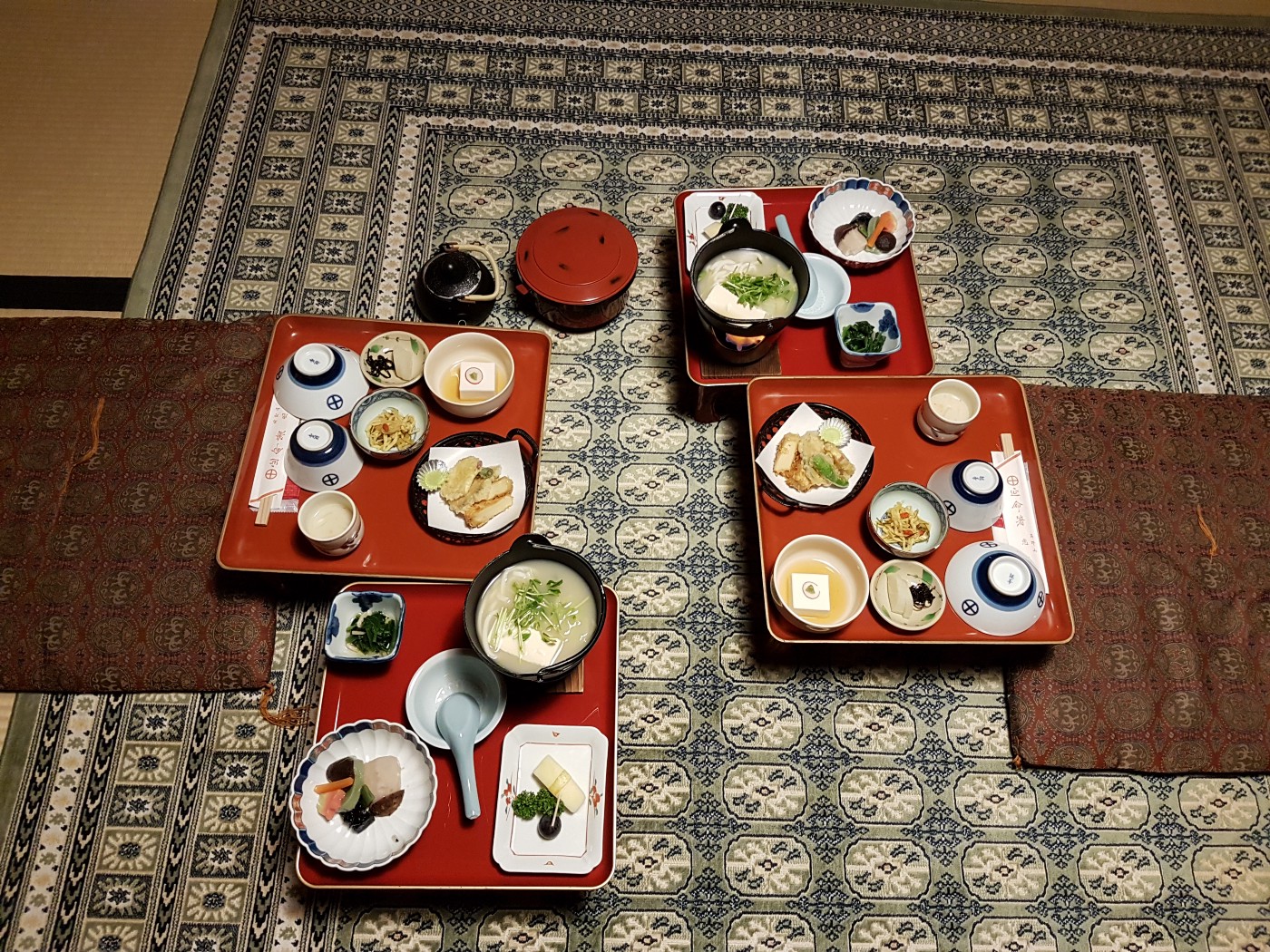 Experience Shojin ryori in a Shukobo, the traditional dining style of Buddhist monks in Japan. It's 100% vegetarian and 120% amazing.
It can get chilly on the mountains. Pack warm clothing.
Use this guide by 'The Whole World is a Playground' to help you navigate to Koyasan. When I went to Koyasan (Nov 2017), the cable car from Gokurabashi was not working due to a recent typhoon. Luckily, there were buses running from Hashimoto to Koyasan but this added an hour (at least) to your journey so plan accordingly. For the latest travel information, follow the official website of Koyasan.
Accommodation
I stayed at Eko-in. The monks are friendly, and have an excellent command of English. For those who hate being disconnected, they have Wi-Fi. There is a daily meditation session at 4.30pm and a morning prayer ceremony at 6.30am. Eko-in is 2 minutes away from Okunoin cemetery. Eko-in is mentioned in this Vogue article. It cost me £85.67 for one night in a Japanese style room, with breakfast and dinner included. All food is 100% vegetarian.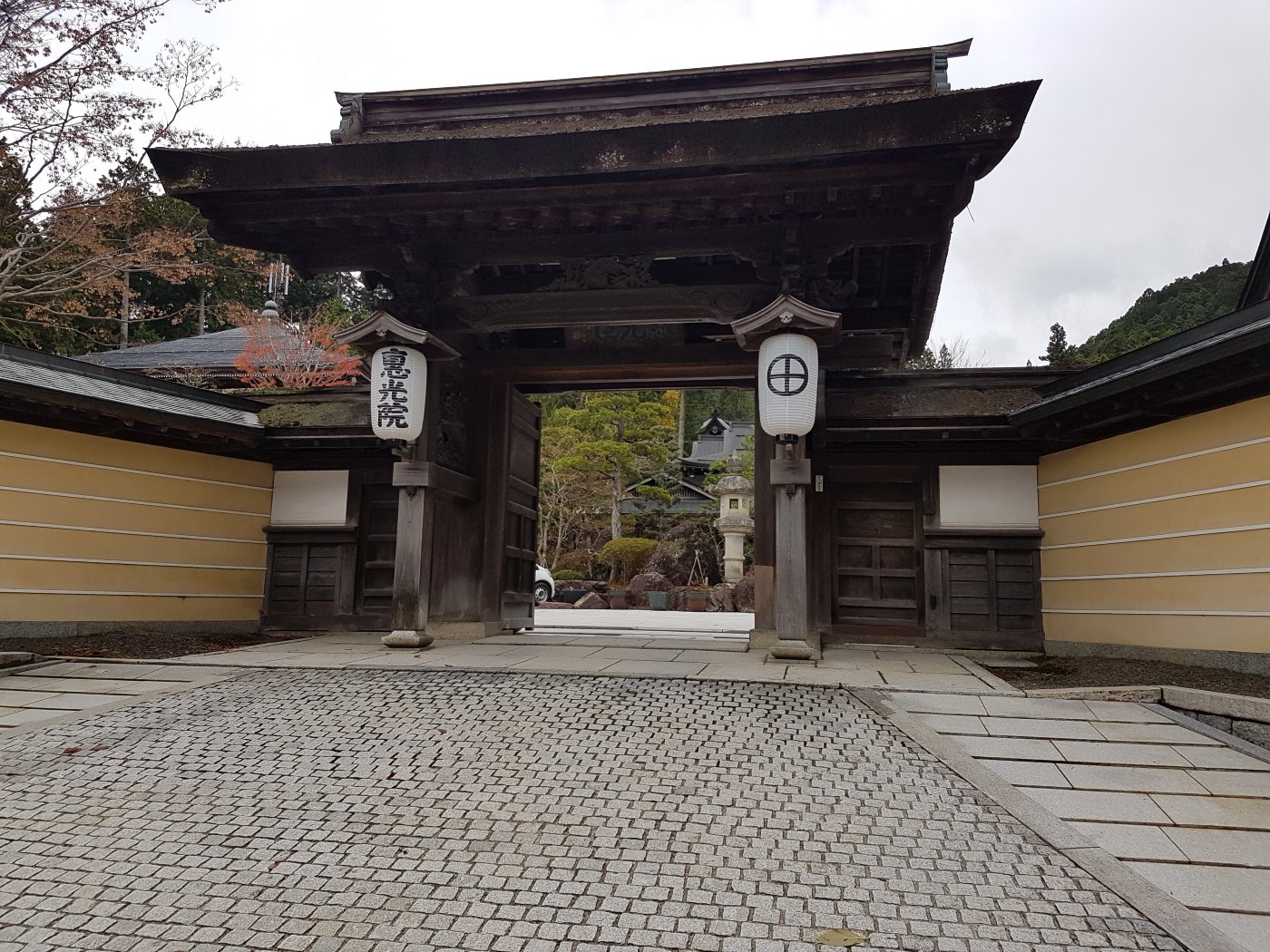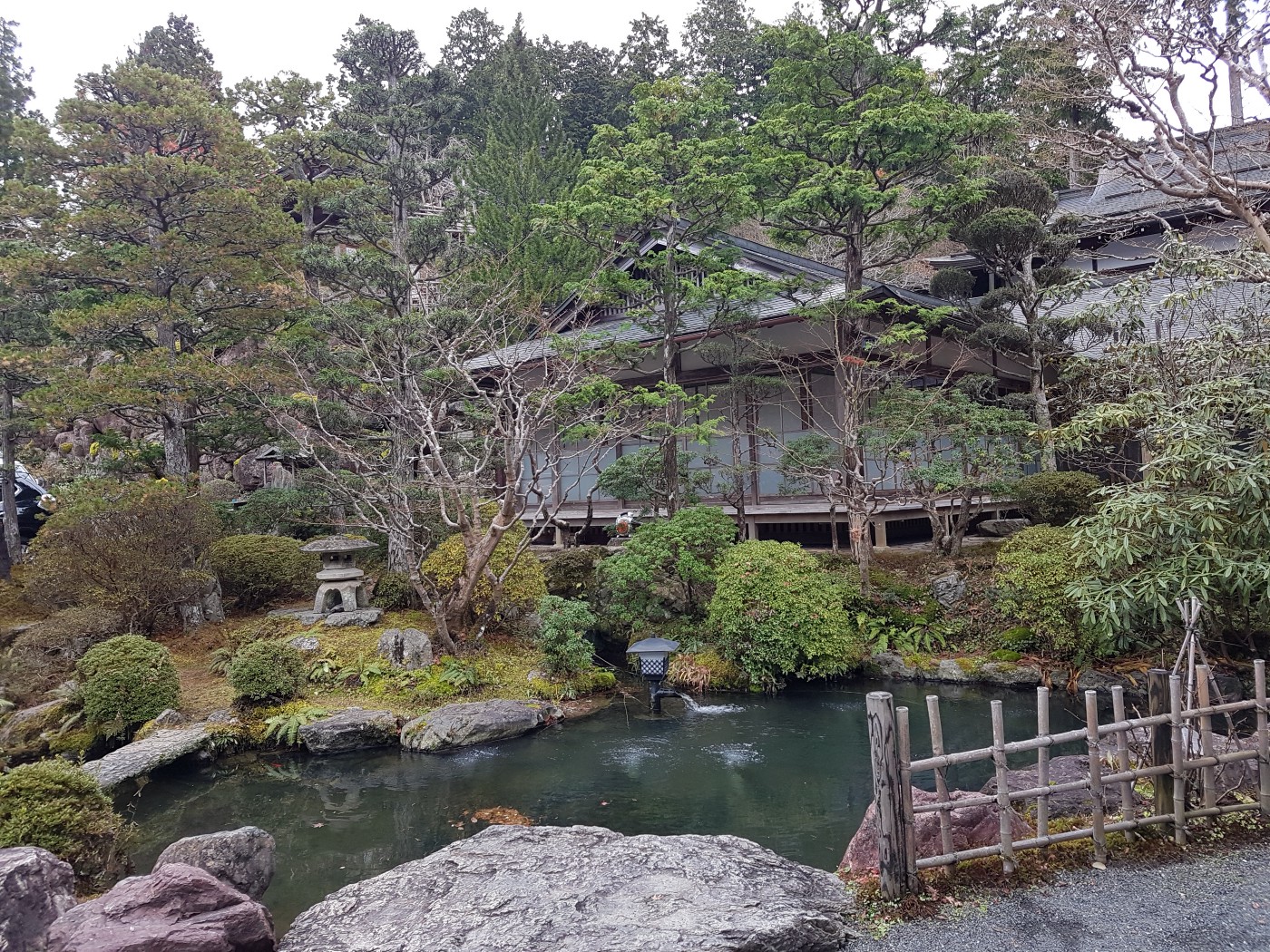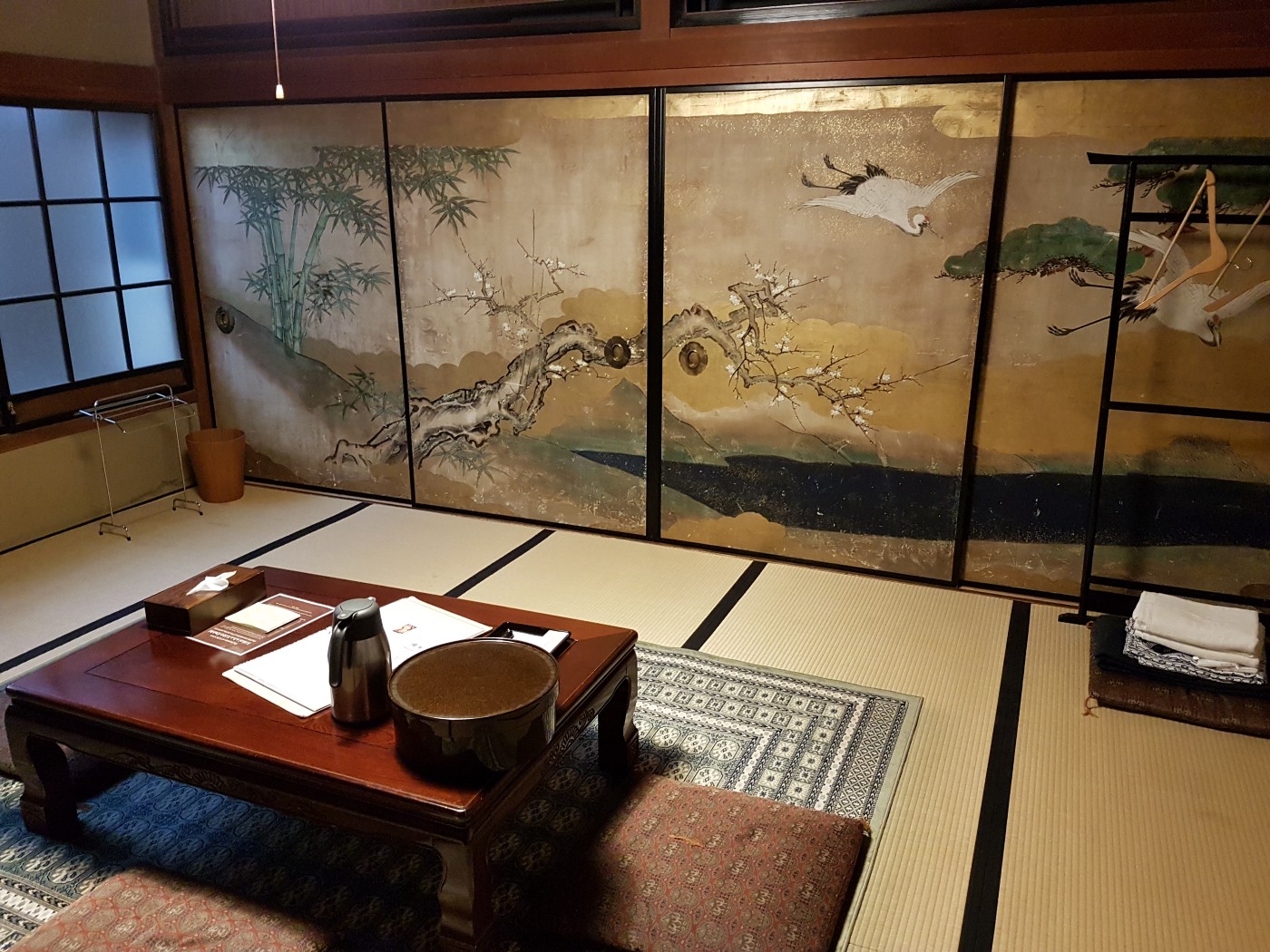 Eko-in entrance. Garden at Eko-in. My room at Eko-in.
Visit Okunoin cemetery during the day. Walk down the 2km path towards Okunoin temple. There are over 200,000 graves lining the path. Cross the Gobyonohashi Bridge towards the temple. Stare in wonder and awe at the 10,000 lamps illuminating Torodo hall (hall of lanterns). Torodo hall is open from 6am-5.30pm. Behind the hall, is Kobo Daishi's Mausoleum (Gobyo), said to be the site of Kobo Daishi's eternal meditation.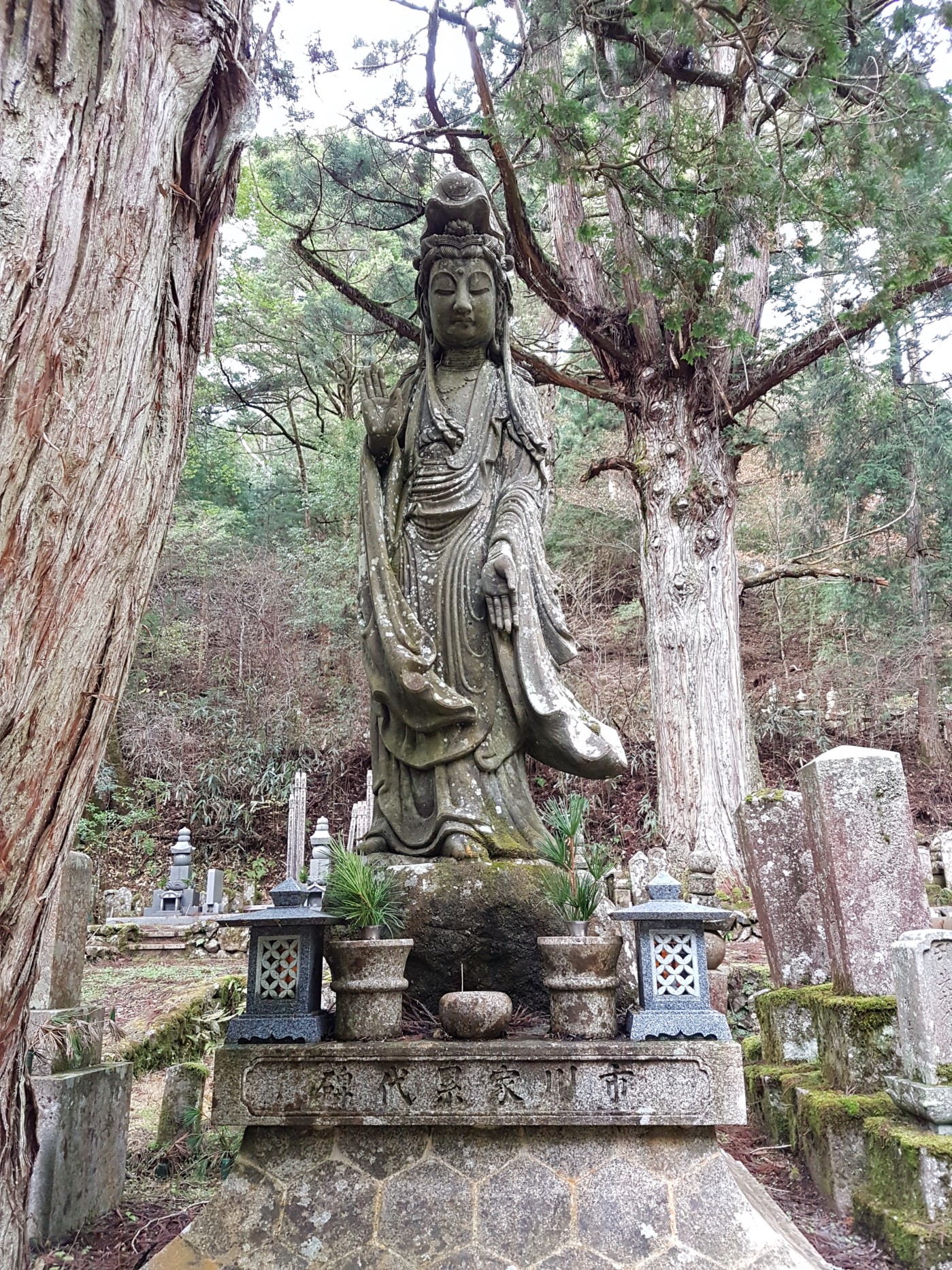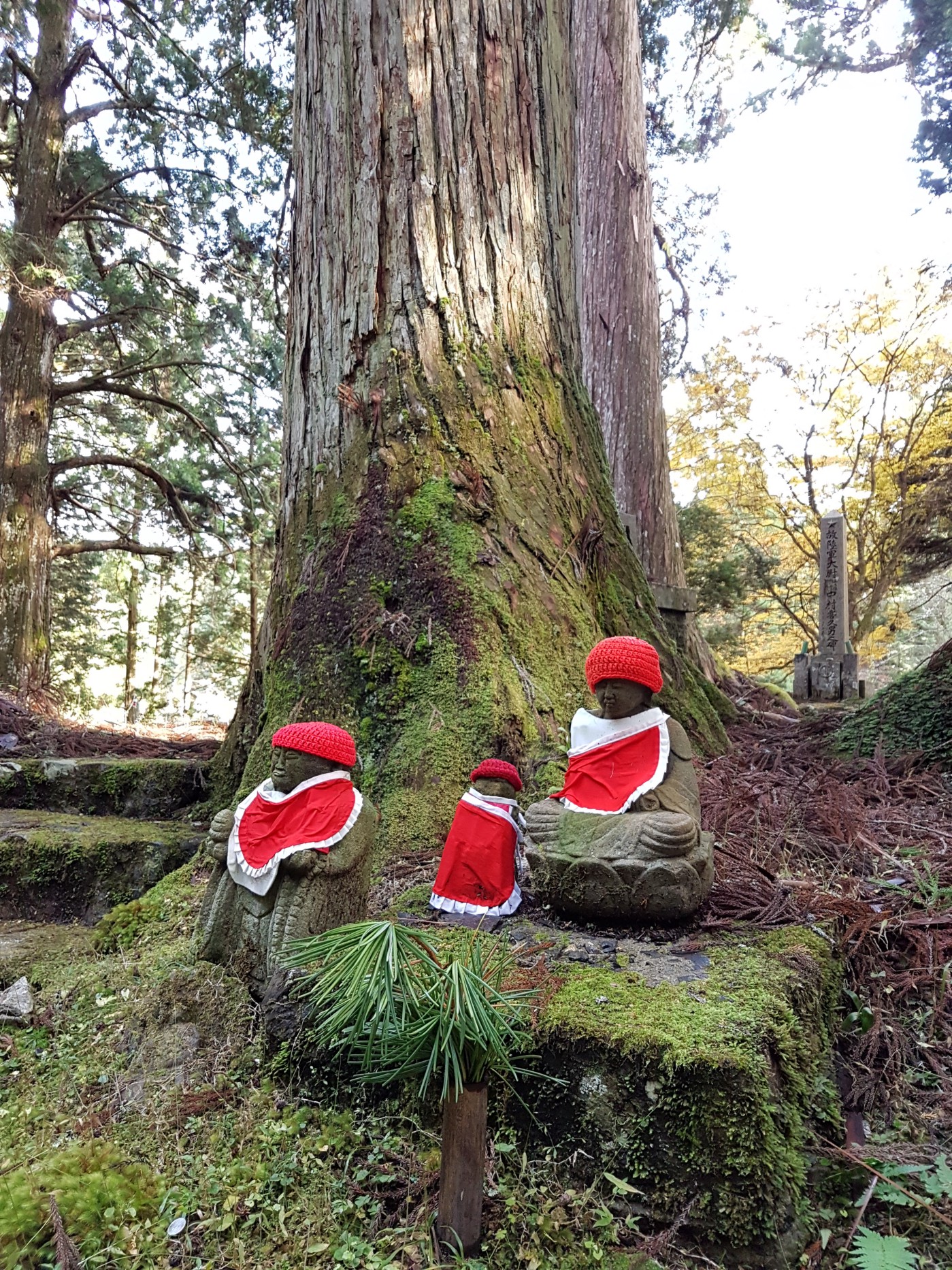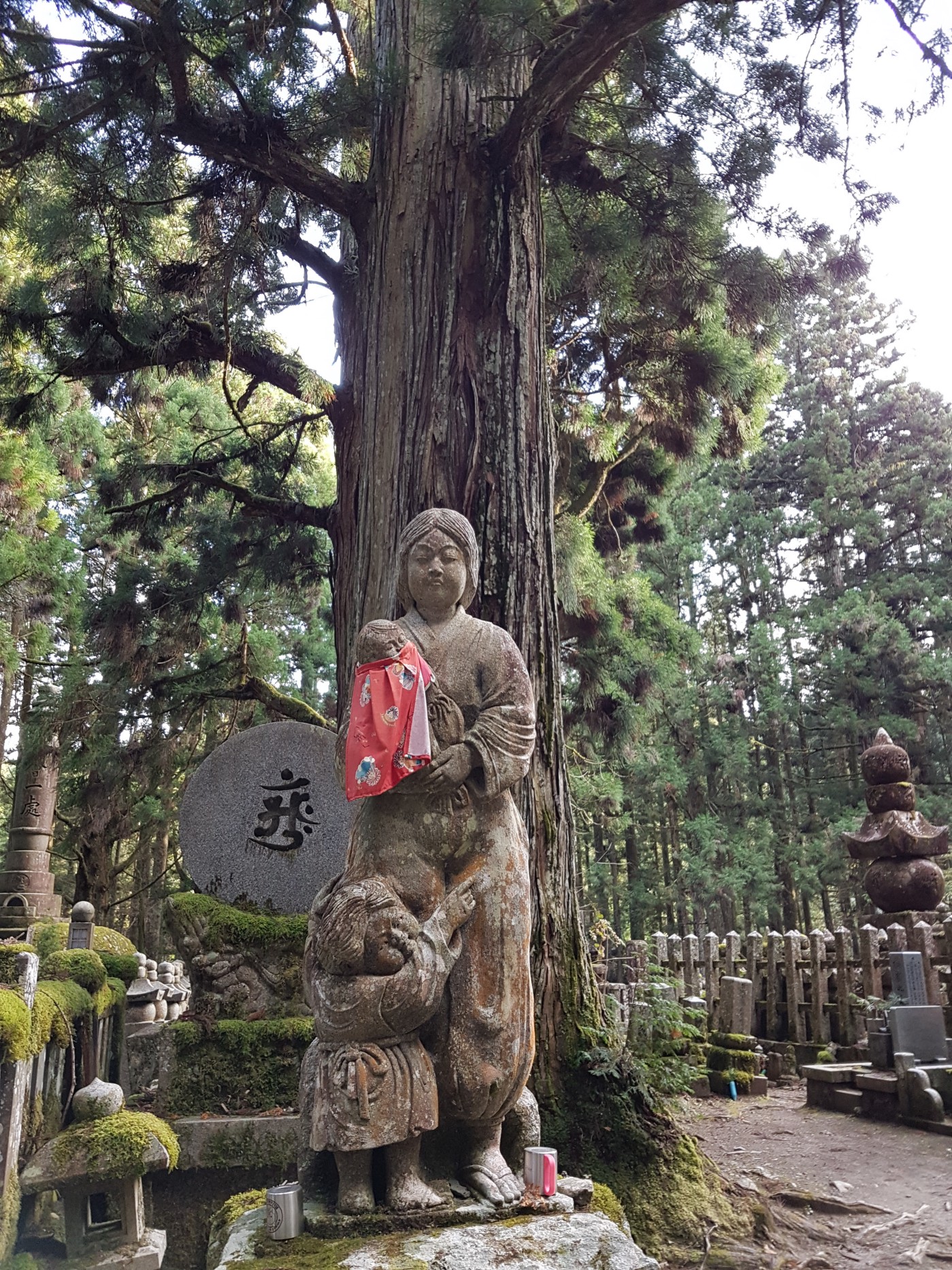 Okunoin cemetery.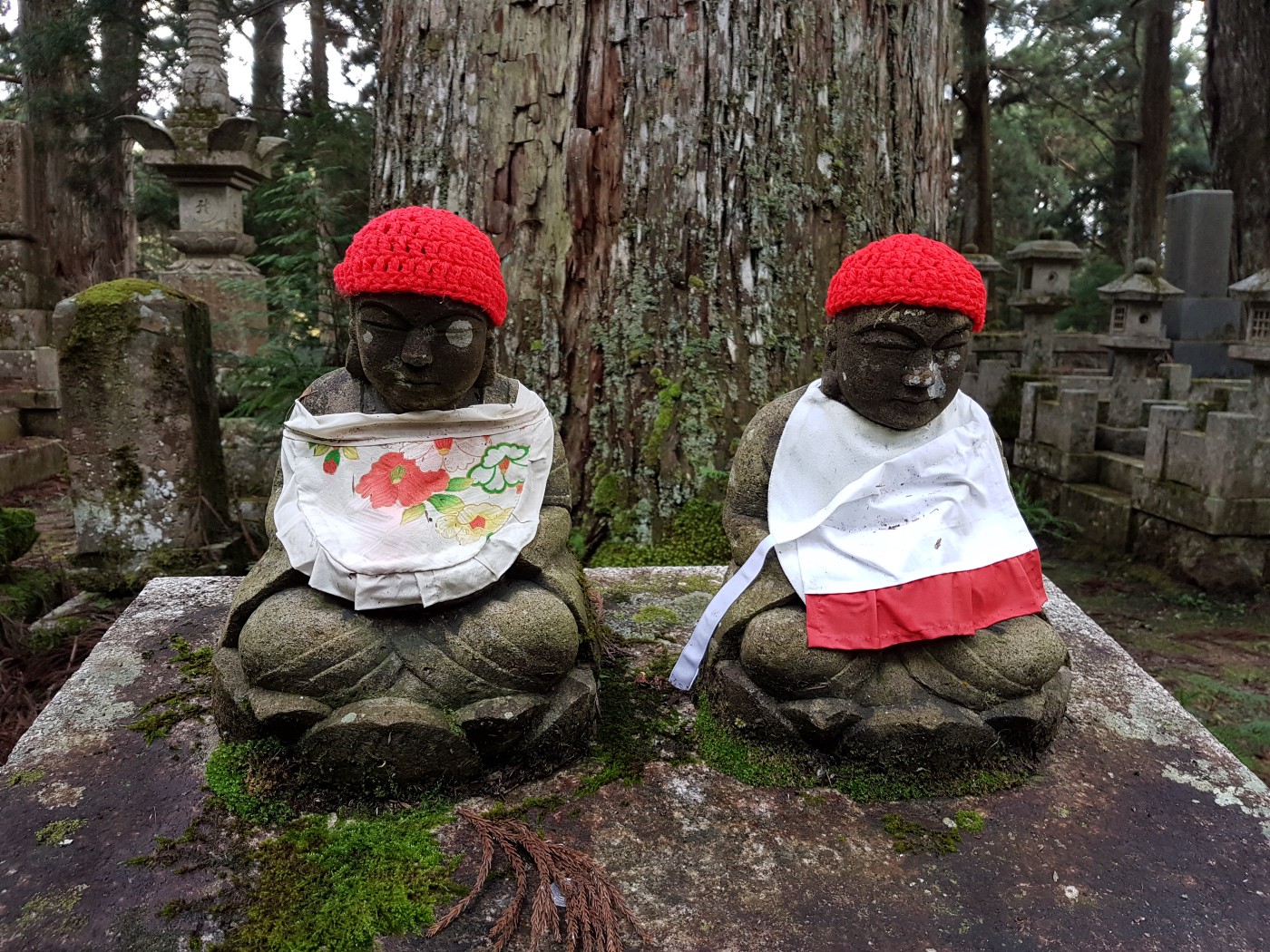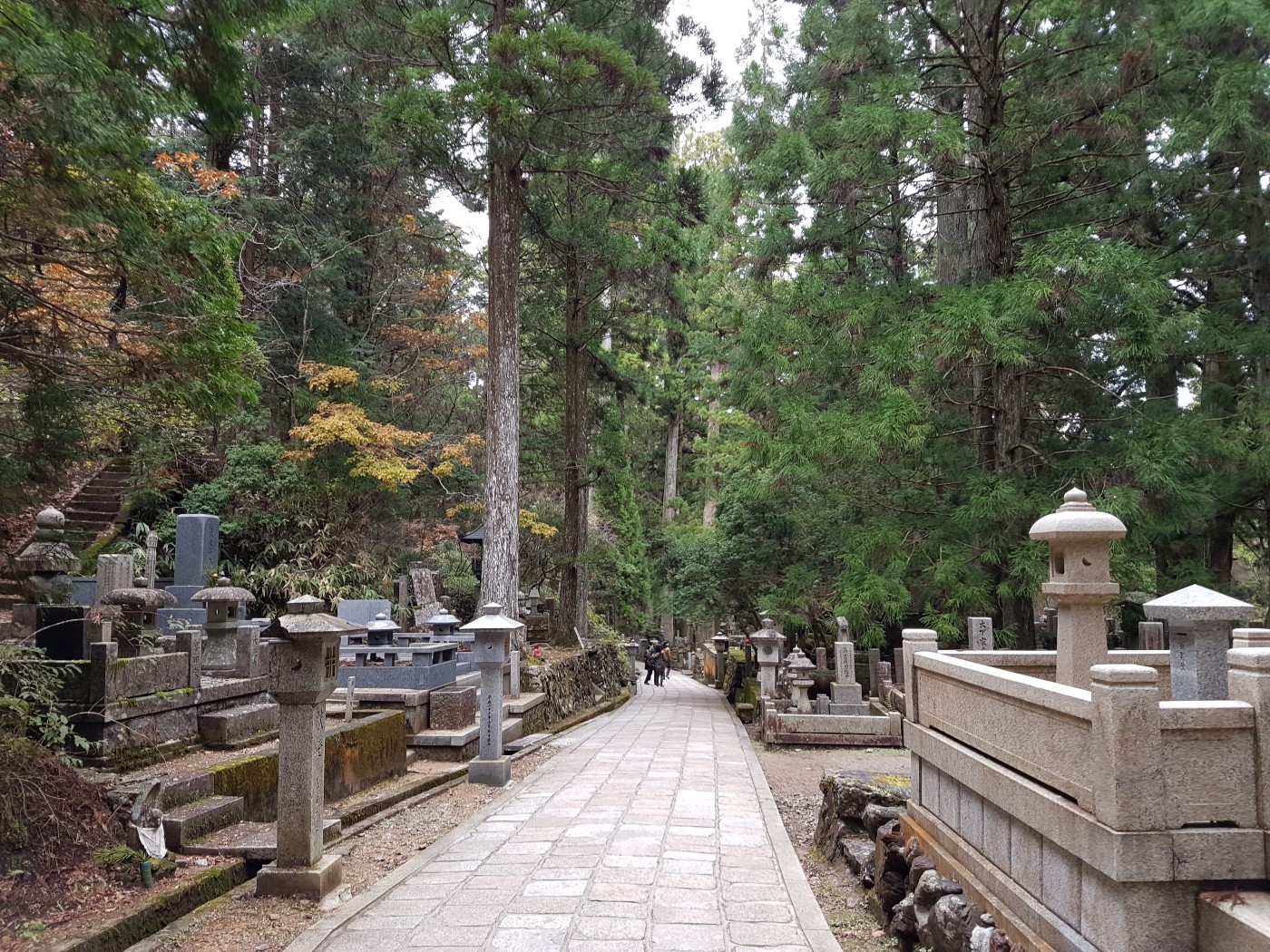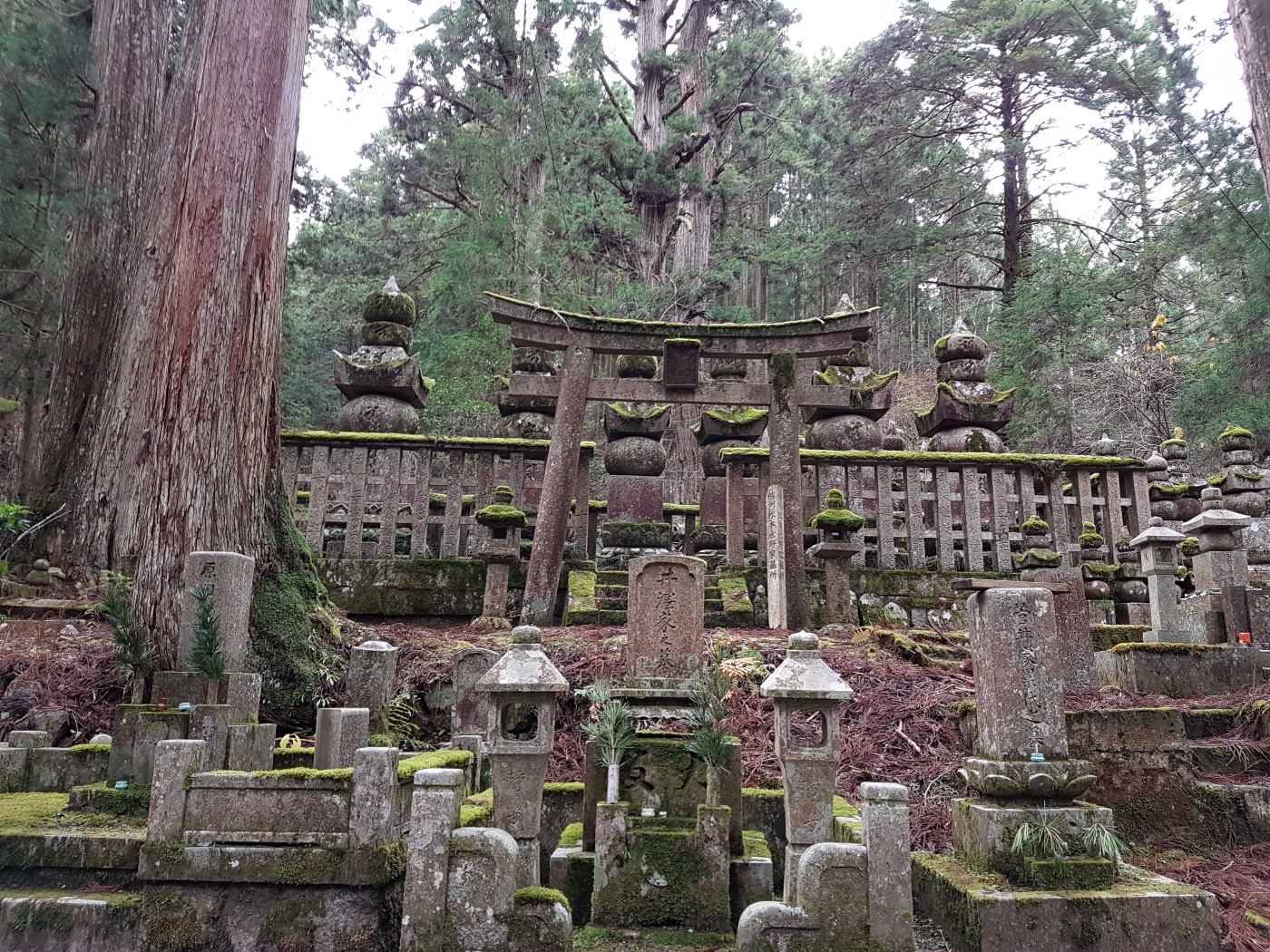 As you walk through the cemetery, you'll notice that some of the statues have red hats or gowns. The statues represent the children who have passed away. Parents place clothing items on the statues to protect their children in the afterlife.
Return to Okunoin cemetery at night! It's a different experience all together. Please note: the hall and the temple are not open at night.

I would recommend reading Tokyo Becky's excellent blog on her visit to Koyasan.
Day 15: Koyasan to Osaka to Tokyo (Ikebukuro)
It's time to head back to Tokyo. The journey back can be long and stressful. Leave early in the morning to maximise the time you have in Tokyo.
Do the reverse: Koyasan Bus Station > Gokurakubashi (cable car) > Hashimoto (via Nakai Private line 440 yen) > Wakayama (JR Wakayama line) > Shin Osaka (JR Kuroshio) > Hikari train at Shin Osaka to Tokyo station > From Tokyo Station take Marunouchi Line (各停Ikebukuro) to Ikebukuro Station.
Remember: when in doubt, Google map it. Don't panic, there is usually someone on hand to help at each stop. People are friendly and can point you to the right direction. Most signs are in english as are the announcements.
Important: the Hikari train from Shin Osaka to Tokyo station takes three hours and is covered by the Japan Rail Pass. The Nozomi train is NOT covered. The Kodama is covered but it takes a little over four hours. Best to avoid. Use this guide for more information.
Ikebukuro is a fun place to stay in Tokyo, it's hard to get bored here. There's a wealth of entertainment and food options here. I stayed in this area for two days and I felt like I had barely seen it all.
You might be tired from travelling up from Koyasan (I certainly was). I managed to muster enough energy to explore nearby shops. My favourite? Pokemon Center Mega Tokyo. It's a little bit chaotic and pricey but necessary pilgrimage for all Pokemon fans.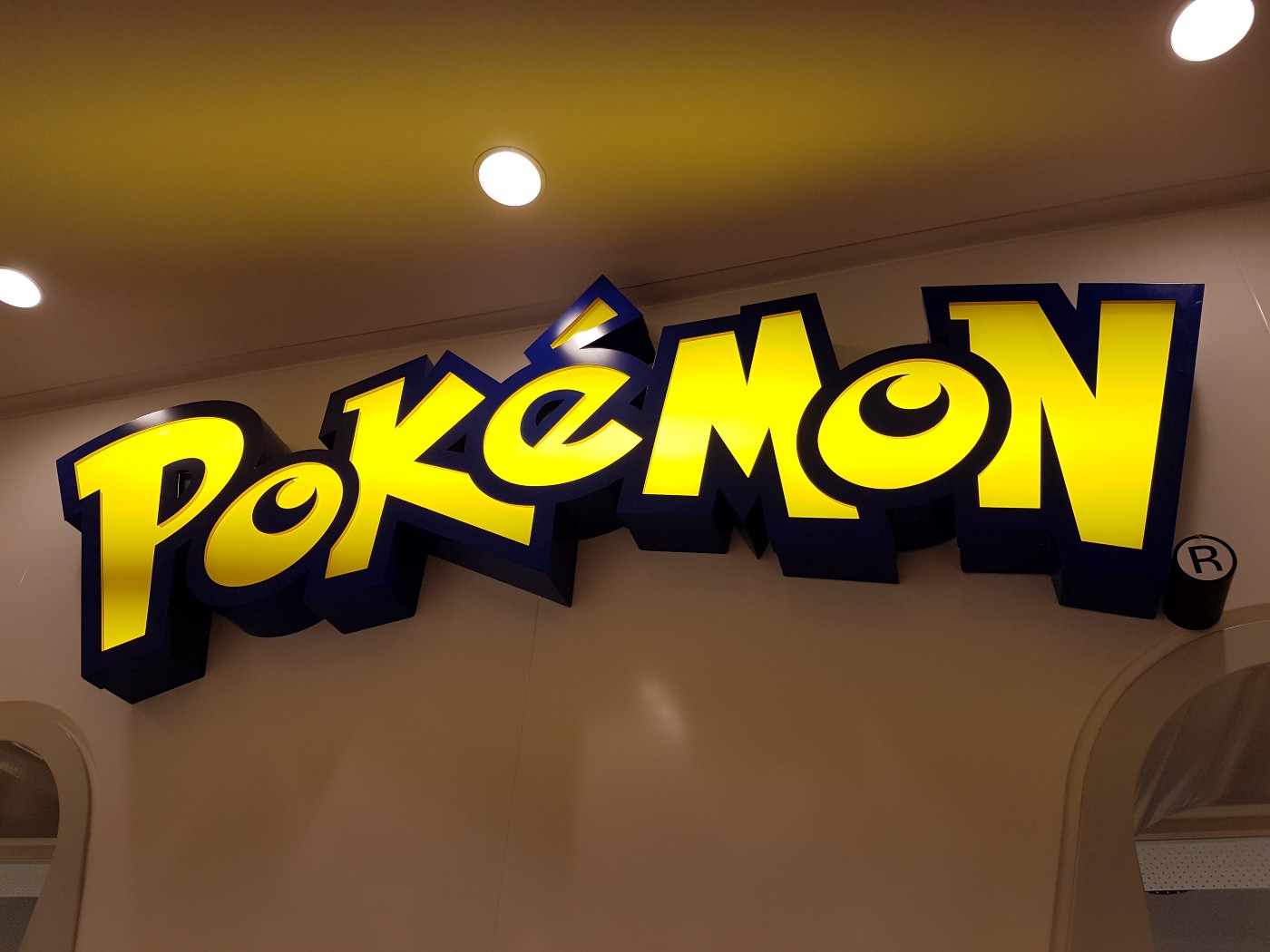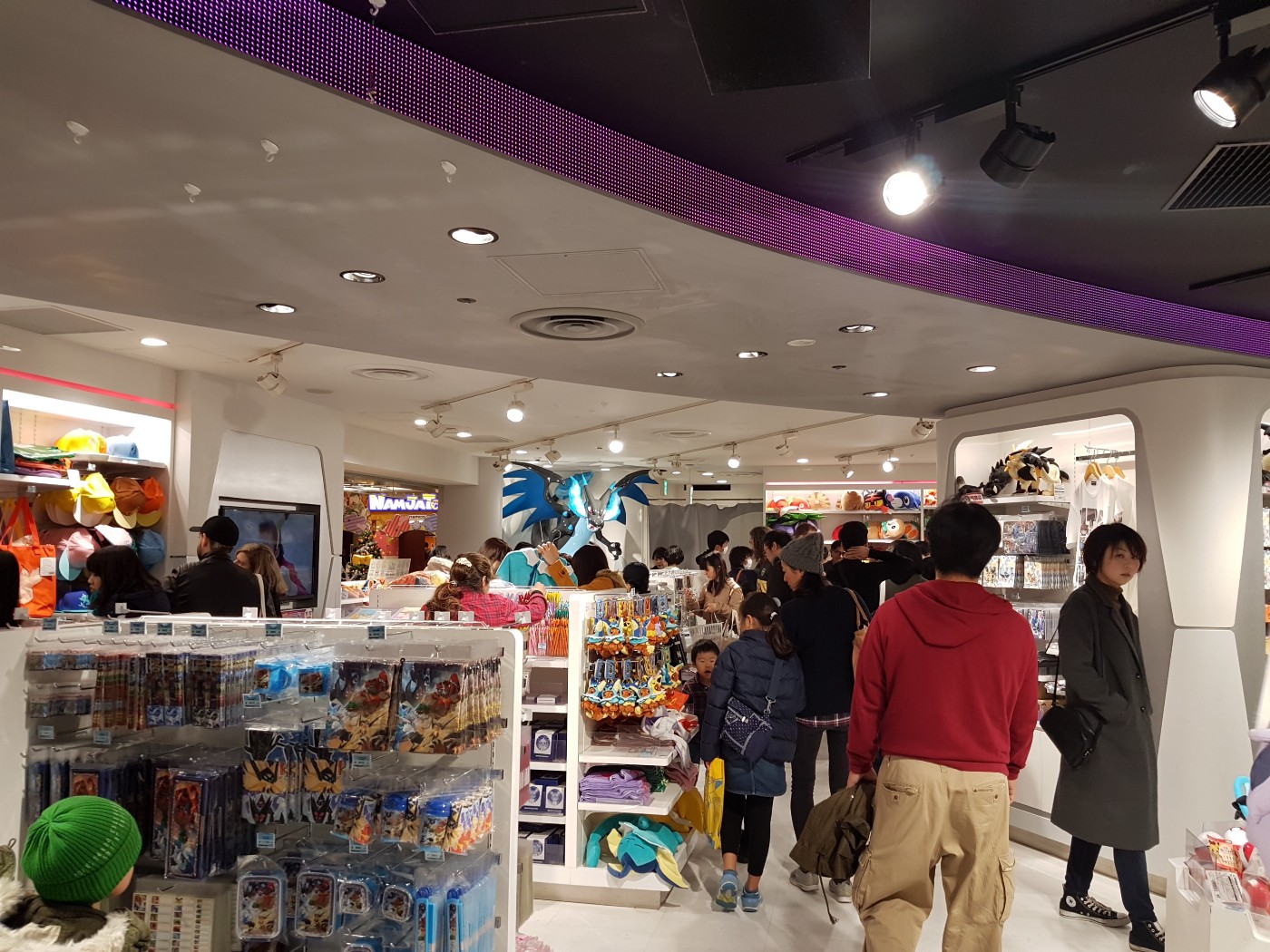 Heaven? Yes it is. You won't find a store with this many Pokemon items anywhere else.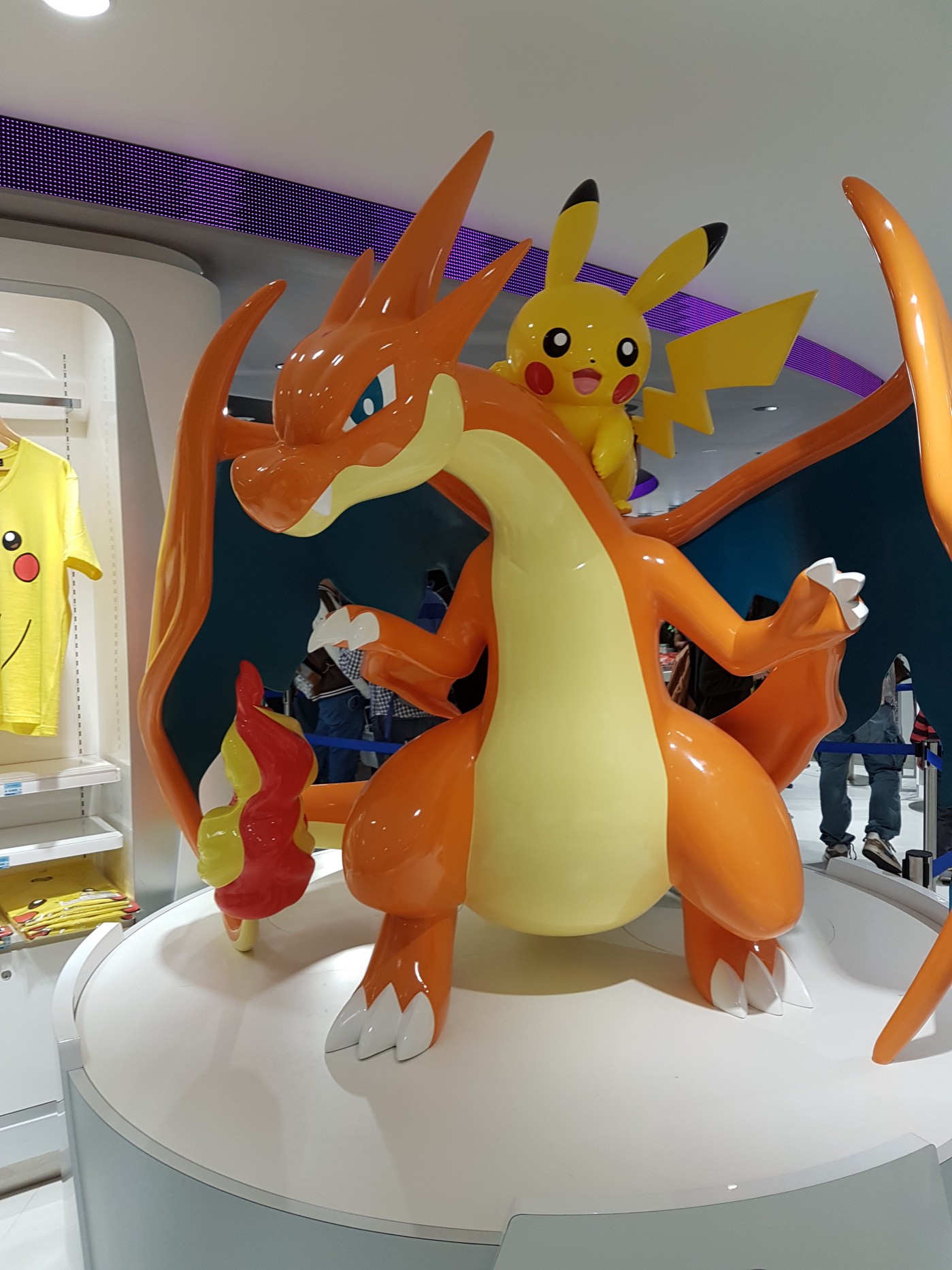 Charizard Y and Pikachu. But you already knew that.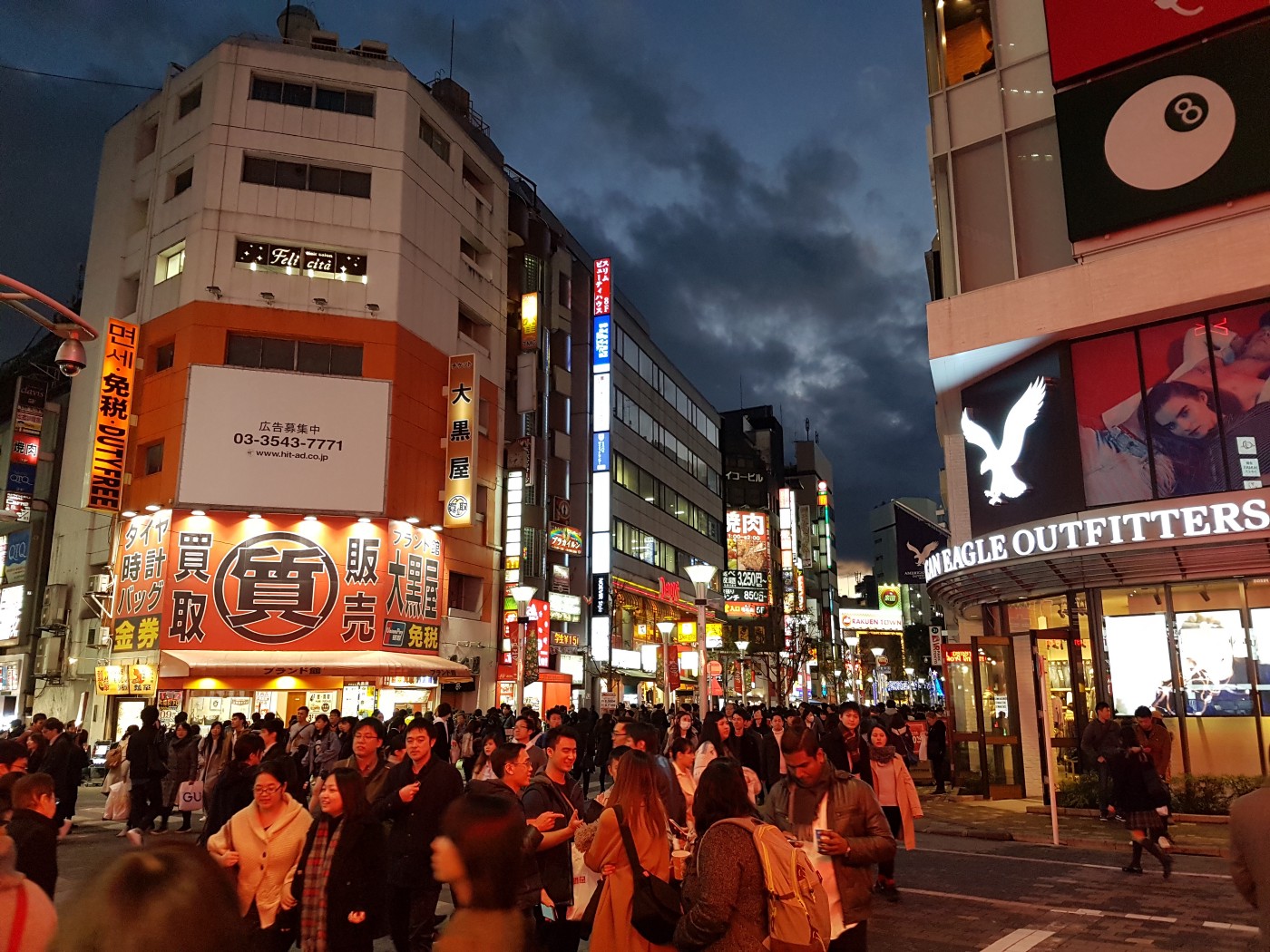 Ikebukuro is one of the best areas in Tokyo.
Accommodation
I stayed at Book and Bed Tokyo. It's a short walk away from Ikebukuro station. Located on the 7th floor of a tower block. The tower block is hard to spot at first so look for the Starbucks nearby. If you are a book lover, you need to stay here. They have English and Japanese books on display. You can choose anything you like to read. The staff are cool, and know the city inside and out. Ask them for nearby recommendations.Low-fi Hip Hop jams play throughout the day, setting the mood. If you get claustrophobic, perhaps this is not the place for you. The bed is literally in the bookcase, and it can get a little cosy. It cost me £73.91 for two nights.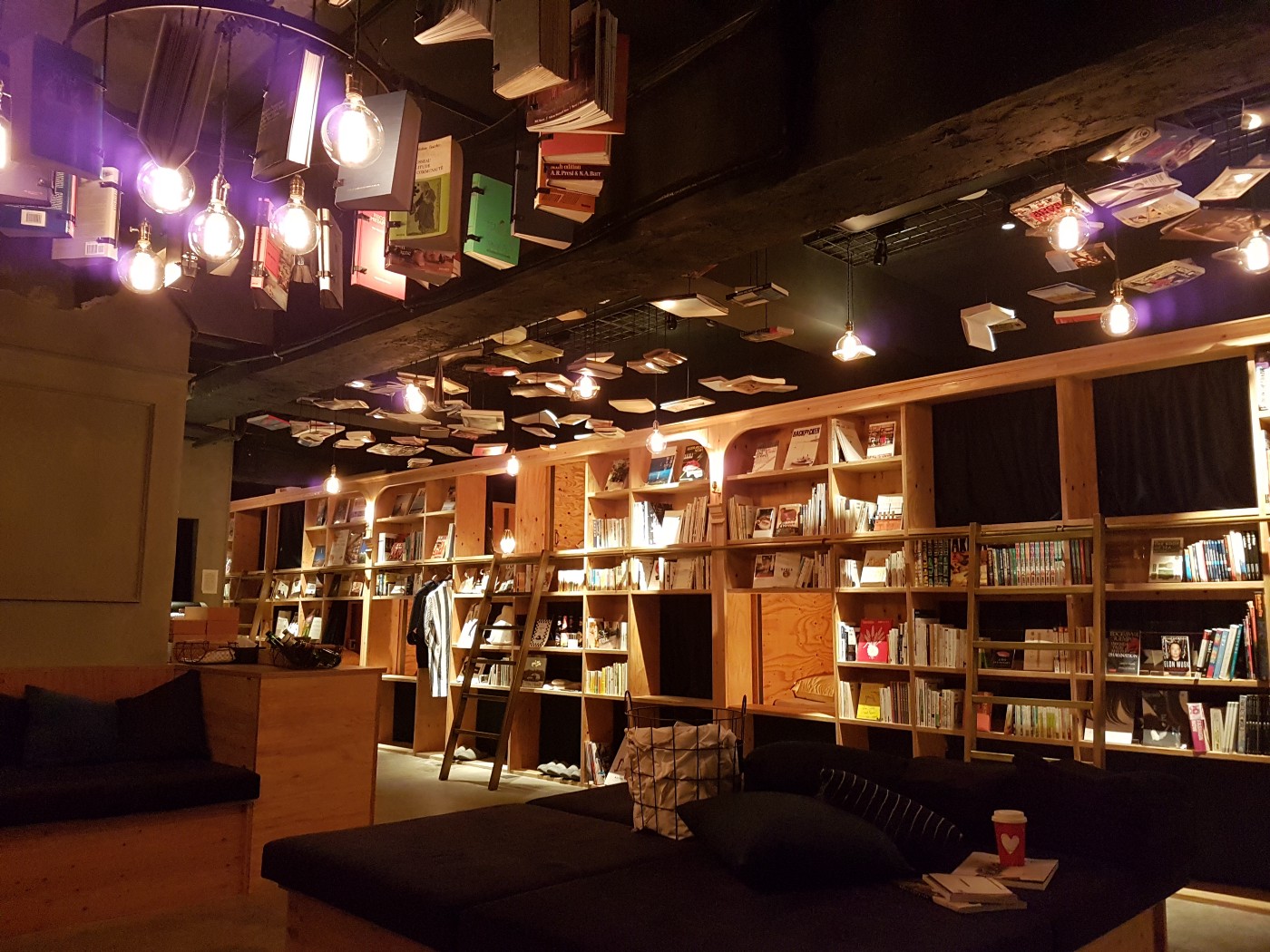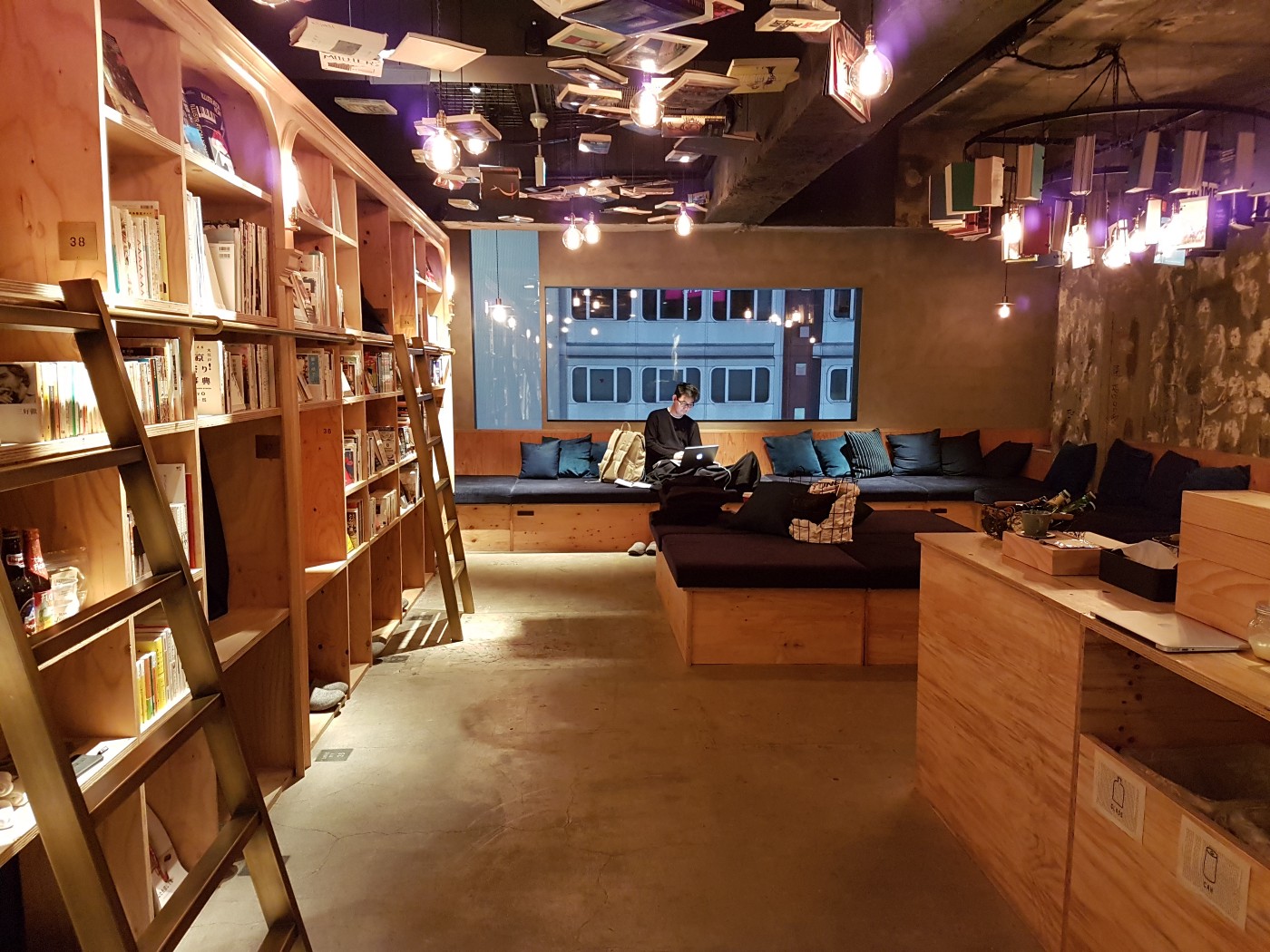 Book and Bed Tokyo. If you love books then this is the place to stay. Look at the lights!
Day 16: Last full day in Tokyo
Welp. Where has the time gone!?
I used this day for last minute shopping. Of course you don't have to. Here are a few things you could do:
Whatever you decide, you must eat at Tsuta Ramen. It's the first ramen place in Tokyo to receive a Michelin Star. It lives up to the hype and delivers. Never have I walked out of a restaurant with as wide of a grin as I did when I ate here. It will ruin other food for you. I know of no other places that match up to its brilliance. Ok i'll stop fawning now, but seriously you need to eat here. As Tsuta Ramen is incredibly popular it can be a hard place to eat at. They employ a ticketing system on the day so you can't make reservations. To get my ticket, I got there for 7.15am. Use this excellent guide by 'The Whole World is a Playground' to plan your trip.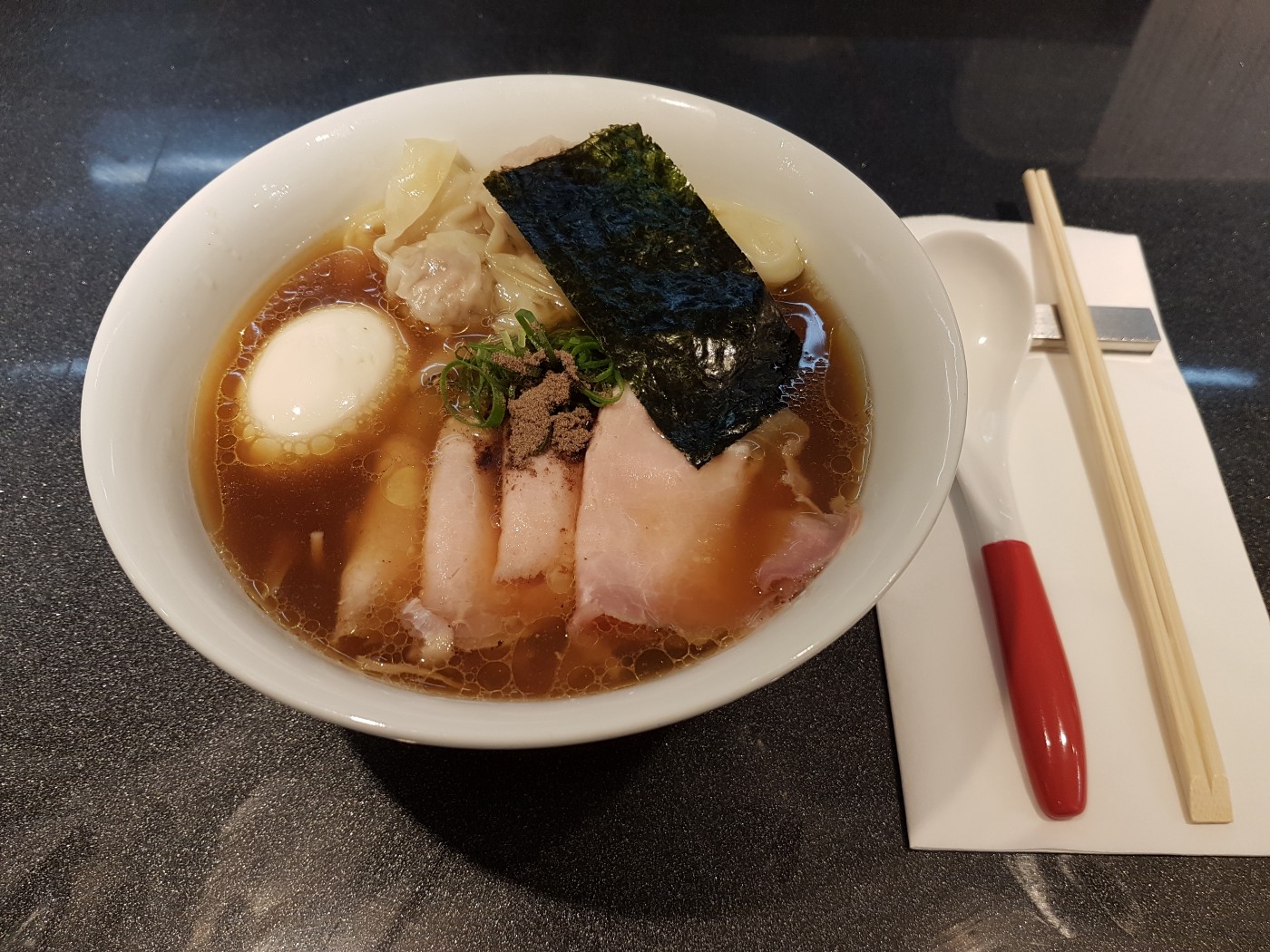 Charsiu Wonton Ajitama Shoyu Soba. 1700 yen. Perfection on a plate.
Day 17: Flying home
Well, it's time to head back. I know it's hard. It's tough to experience everything Japan has to offer. It's a place you will find yourself visiting for many years to come.
I hope you've found this guide to be of help. I'll do my best to keep this guide updated, and I'll try to answer some commonly asked questions below.
Finally, I would like to thank all the people who helped me when it came to planning my own trip. Special shout out to: Kahmen, Mike, Isaac, Amit and Nick.
Thank you for reading!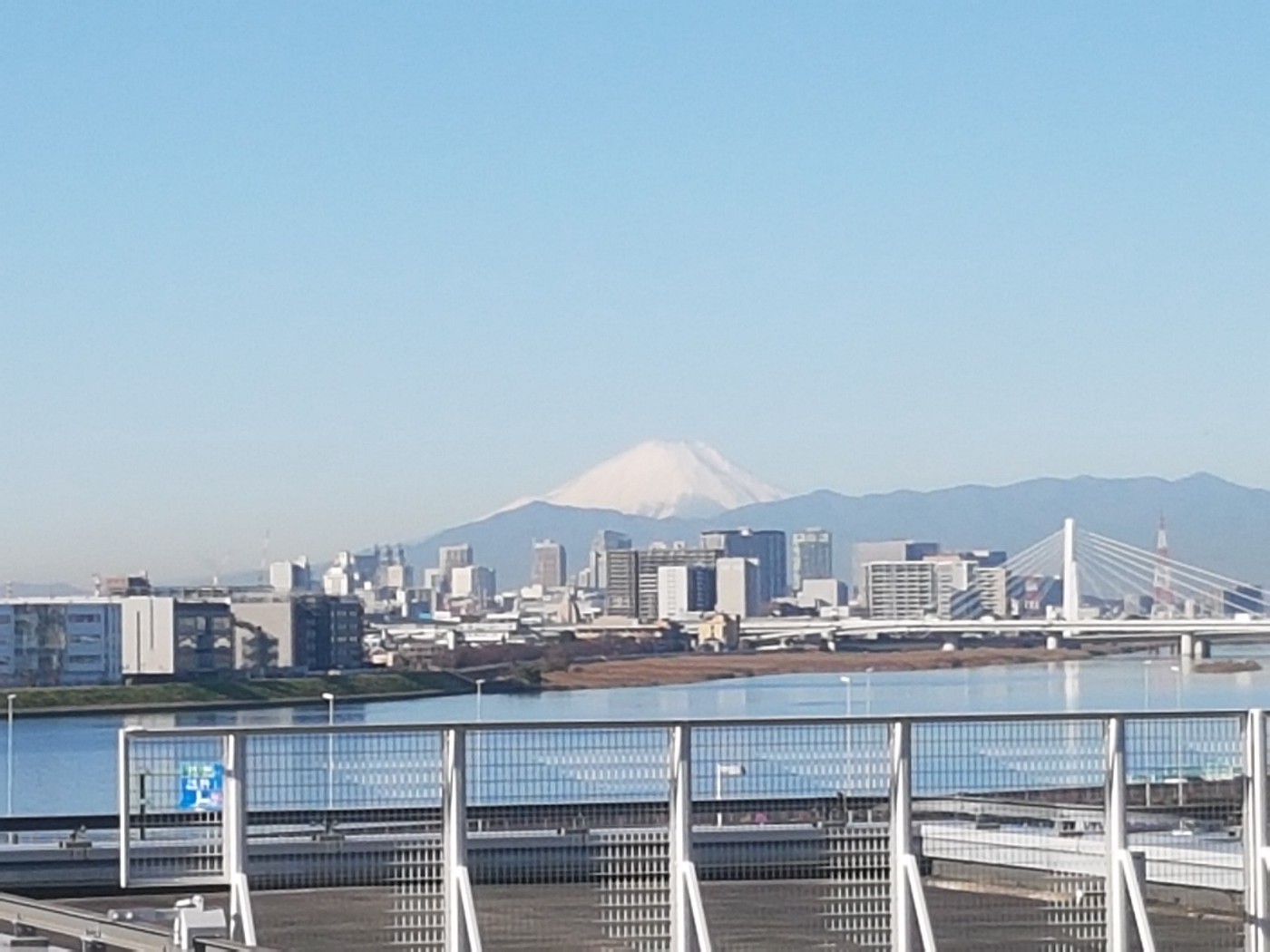 On a clear day you can see Mt. Fuji. I couldn't see Mt. Fuji for the entire time I was in Tokyo. I even went to Lake Oshinoko and I couldn't see it there. To see it as I was leaving was special.
FAQ
1. I'm vegetarian/vegan, what can I eat in Japan?
Being vegetarian/vegan in Japan is difficult. Even food, which you assume is meat free such as Tofu can have Dashi (fish stock). Not all hope is lost! Italian restaurants (and to a lesser extent Indian restaurants) are popular across Japan, and have a number of vegetarian options. In Tokyo, T's TanTan Tokyo Station is a popular vegan ramen restaurant. In Kyoto, I recommend, Veg Out. Use sites like HappyCow to help you find vegetarian/vegan restaurants throughout Japan. You can use Google Maps to search for nearby restaurants too. Finally, read this survival guide for being vegetarian in Japan.
2. When should I visit Japan?
I visited Japan in November 2017. Flights are much cheaper but the trade off is colder weather, the absence of Cherry Blossoms and the lack of festivals. When you go will have an impact on what you take. When I went, I took plenty of warm clothing. In the summer, you'll find you will need t-shirts due to the humid weather. Truth is, you can go anytime of the year. That's what makes Japan so great. I would recommend reading this guide by Boutique Japan for more information.
3. How much luggage should I take to Japan?
I took one hand luggage and one big suitcase. I planned on buying A LOT, hence why I took this much. The maximum allowance allowed by my airline was 23kg but this varies depending on who you fly with.
4. What makes good gifts/souvenirs for friends and family back home?
Possible gift ideas: tea set, green tea leaves, Pikachu plushy from the Pokemon centre, Buddha statue, temple charms, Japanese whisky, sake, Kit-Kats (there are so many flavours in Japan), fridge magnets, funky t-shirts, food bowls, chopsticks and Gachapon capsule toys etc.
5. What airport should I fly to: Narita or Haneda?
Most international flights land at Narita airport. It takes about 1 hour to get into Tokyo. The obvious advantage of landing at Haneda is that it only takes 30 minutes to get into central Tokyo. I flew into Haneda, and it's a lovely airport. It's also smaller than Narita. I wouldn't worry too much about what airport you land at and depart from, but if I had to choose it would be Haneda for convenience.
6. How can I get cheap flights to Japan?
I would recommend using websites like skyscanner.net and kayak.com to find the best deals. I also track flights using an app called Hopper. It gives you alerts on when the best time to buy tickets is.
7. What should I do in an emergency in Japan?
Call 119 (Ambulance and Fire) and 110 (Police)
8. Where's the best place to store my luggage when I'm out and about?
You can leave luggage in lockers at most train stations. The lockers range from 100–600 yen and are good for 24 hours. The 500 yen locker fits both 65L and 38L backpacks.
Feel free to get in touch if you have any questions for me.